The Top 7 Digital Marketing Training Programs in India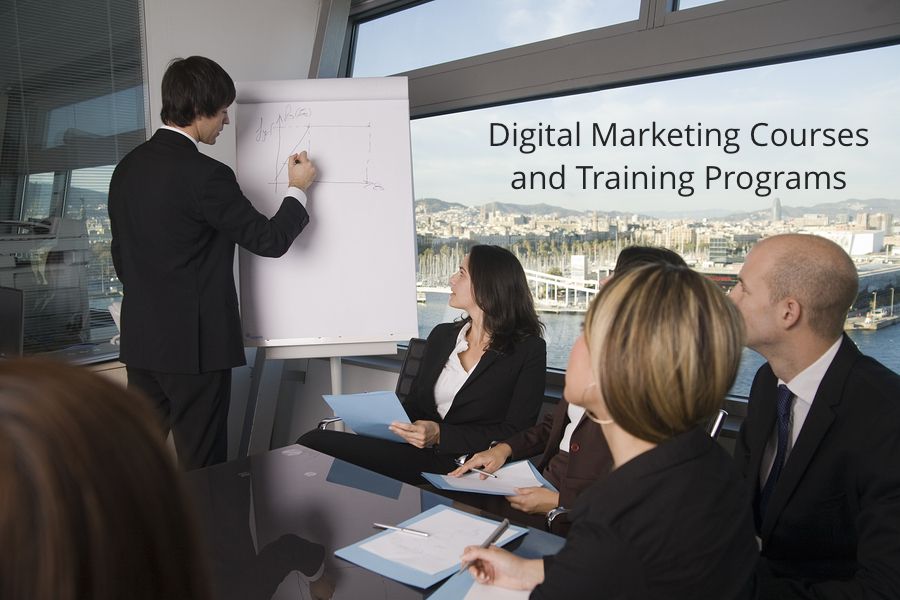 You can become a digital marketing expert without the need for courses and training programs. However you could feel that going through a proper digital marketing course or training program is better for you, you are right. A good training program will give you learning structure, mentorship and the opportunity to network with like-minded people.
So if you want to attend a training program on digital marketing, you are welcome to do so. But make sure that you also follow the steps in this article so that you can get hands-on experience in this field.
When it comes to digital marketing training, some companies are exclusive in it. Other educational institutes, in order to sustain and offer more and more online courses, have created numerous training programs in the area of digital marketing.
Apart from offering a general digital marketing training program, some companies offer specialization in Search Engine Marketing, Mobile Marketing, PPC and so on. Additionally, the majority of the courses and programs listed here have authorized certifications that could build up your resume.
Here is a list of some of the best-known websites and companies that currently offer digital marketing courses in India.

My first recommendation for you is my own online Digital Marketing Mastery program.
The Online Digital Marketing Mastery program has been created from my 10 years of digital marketing experience working with several leading companies like Practo, Razorpay, Instamojo, Mercedes-Benz, Nikon and more.
Courses covered in the Digital Marketing Mastery Program:
Search Engine Optimization (SEO)
Google Ads & SEM
Facebook Ads
Social Media Marketing
Web Analytics
Email Marketing
Content Marketing
Here are some details of the course you would need to figure out if this course is for you.
Course Structure: Online Program with 35+ hours of Training videos.
Student Support: Through online private Facebook Group.
Price of the course: ₹4,999 Only (Limited Time) – Most affordable course in the market.
Website: https://Mastery.DigitalDeepak.com
More than 1,000 students have enrolled in the Digital Marketing Mastery Program by DigitalDeepak.
Check Out the Digital Marketing Mastery Program.

What people say about DigitalDeepak's digital marketing training…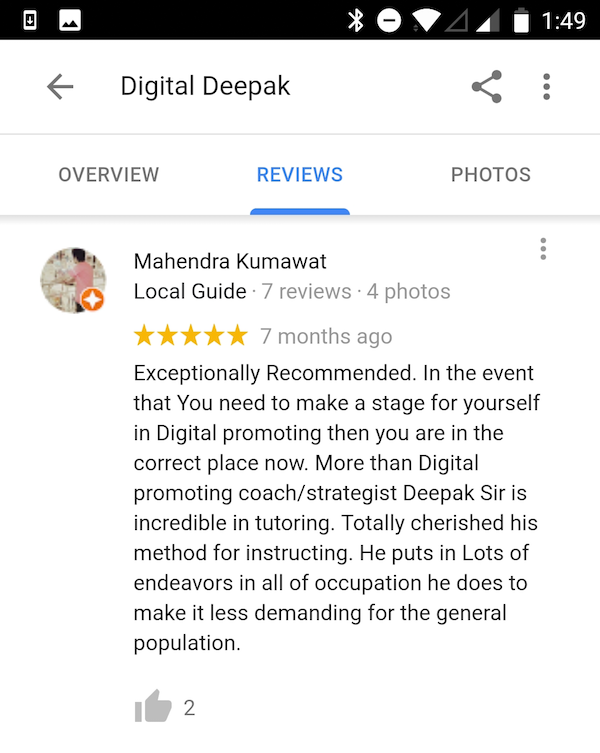 The course also comes with DigitalDeepak certification. There is a separate certification for every course. You will get a total of 7 certificates after you complete the program.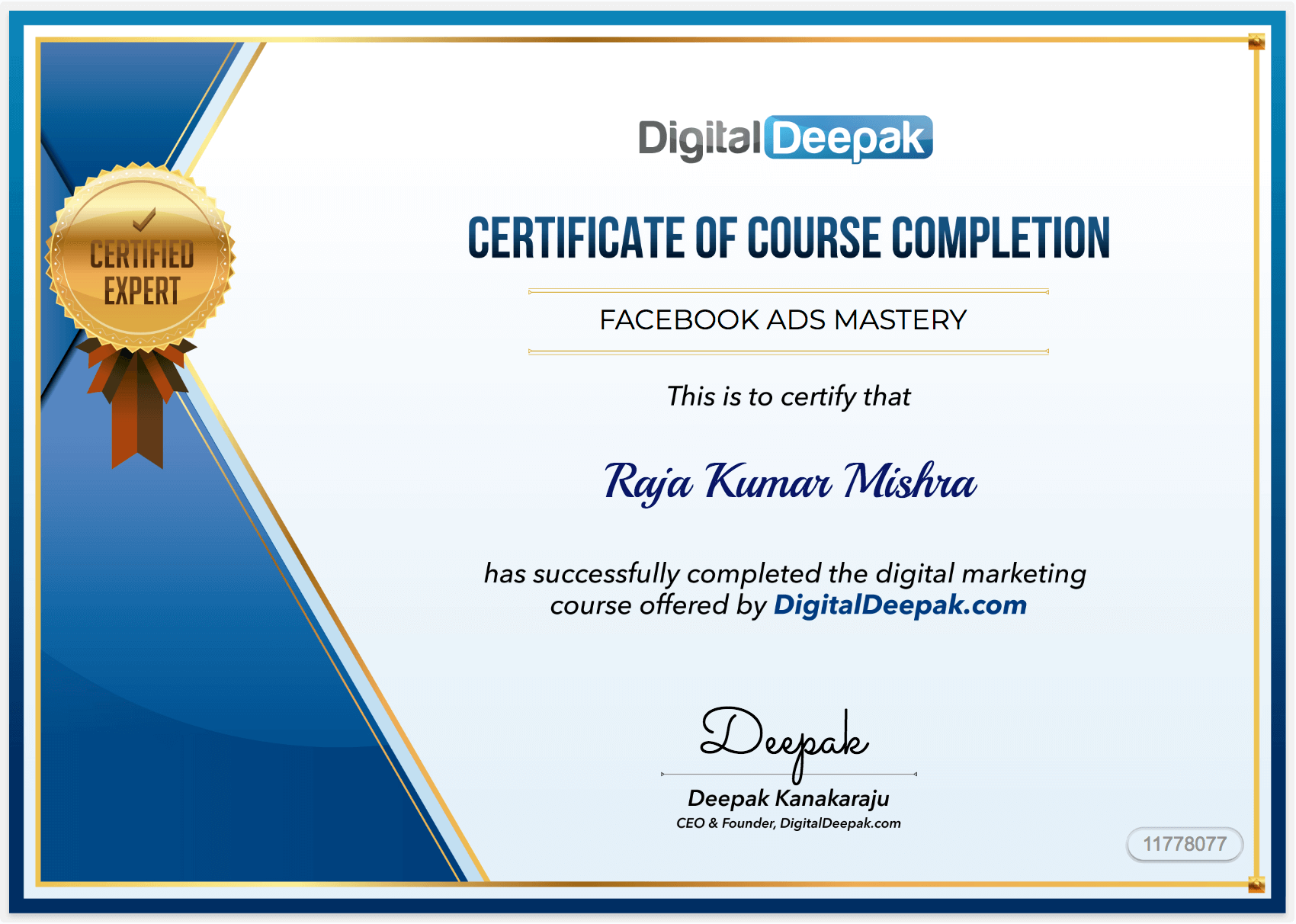 Check Out the Digital Marketing Mastery Program
Here are some other alternatives which cost a lot more…
Digital Vidya
Digital Vidya is the leading training institution of Digital Marketing in Asia. It was established in 2009 by two IITians Pradeep Chopra and Kapil Nakra.

Well-known as being the Digital Marketing Global Leader, the institute has trained more than 35,000 professionals from 55 countries & 15,000+ brands. Being a partner of large corporations such as Google, Microsoft, LinkedIn, and Twitter, they can questionably be given the #1 spot for Digital Marketing Training.
Established in 2009, Digital Vidya was India's first institution to conduct workshops on social media education. In 2013, Digital Vidya began offering a comprehensive training program on Digital Marketing popularly known as the Certified Digital Marketing Master Course (CDMM).
After providing Digital Marketing training through online delivery format for nearly 9 years, Digital Vidya has recently entered the Classroom training landscape. This move was taken especially for aspirants who were looking forward to in-person classroom training. The classroom training is exclusively available in Delhi, Gurgaon, and Mumbai. The company plans to go to other territories in the near future.
Digital Vidya's Certified Digital Marketing Course has 44 Core Modules that help you to learn all the aspects of Digital Marketing right from strategy to execution. The curriculum's central point is to ensure that you have control over different Digital Marketing channels.
Core Modules
Search Engine Optimization – 4 Modules

Search Engine Marketing – 5 Modules

Social Media Marketing – 5 Modules

Email Marketing – 3 Modules

Inbound Marketing – 4 Modules

Web Analytics – 5 Modules
Specialized Modules
Facebook Marketing
How to Become a Freelancer in Digital Marketing
Content Marketing
Affiliate Marketing
Programmatic Marketing
E-commerce Listing & Marketplace Selling
Media Buying & Planning
Integrated Digital Marketing Strategy
Duration
Online Training – 4-7 Months
Classroom Training – 3 Months
Batch
1. Online
10:00 AM to 1:30 PM (3 or 6 hrs per week) Weekend Batch (Saturday & Sunday)
08:00 PM to 9:30 PM (3 hrs per week) Weekday Batch (Tuesday & Thursday)
2. Classroom Training
10:00 AM to 6:00 PM (8 hrs per week) Weekend Batch
Internship
Upon completing the course, Digital Vidya provides two types of internships to help you obtain the first-hand experience of working in the industry. These internships are specially designed to help you strengthen your theoretical knowledge, critical thinking, and practical Digital Marketing abilities.
Research-Based Internship with Digital Vidya
Social Media Internship with NASSCOM
Placement Support
An added advantage of Digital Vidya's Digital Marketing Course is that all students who successfully complete the course get a 100% placement support.
Key Features
70+ Hours of Face to Face Classes (Classroom Training)
100+ Hours of Online Instructor-led classes (Online Training)
140+ Hours of Hands-on Assignments
15+ Industry Certifications (including Google, Facebook, and LinkedIn)
Vskills (Govt of India) Certified Course
72,000 INR + free worth Digital Marketing Tools
100% Placement Support
24 x 7 Support through Q&A Platform
Lifetime Access to the Latest Content
Contact
Phone: +91-80100-33033
Address: 1001, 10th Floor, Tower-1, Pearls Omaxe Building, Netaji Subhash Place, Pitampura, New Delhi – 110034
Email: info@digitalvidya.com
Website: www.digitalvidya.com
MCTA (Marketing Courses Training Academy)
MCTA is a leading Digital Marketing training institute with Centers in Ghatkopar, Mumbai & Vashi, Navi Mumbai providing Executive Program in Digital Marketing & Diploma Program in Digital Marketing to individuals aspiring to become Digital Marketing Professionals.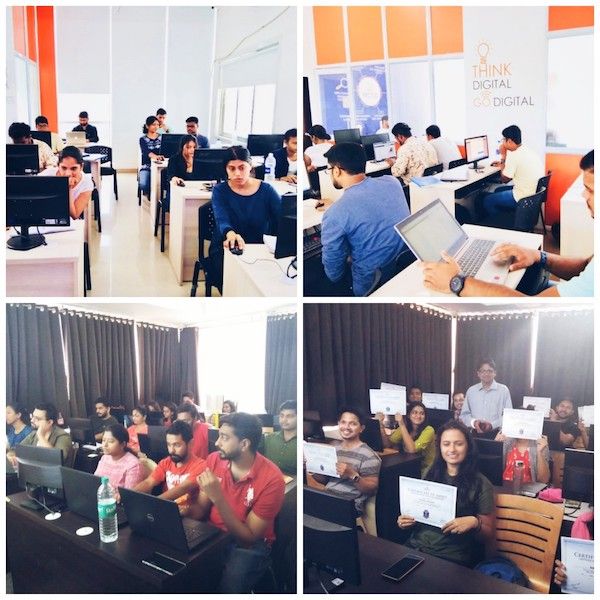 MCTA's Founder & Managing Director – Varsha Pagare has 15+ years of experience into this industry and is passionate about imparting knowledge and helping students shape-up their career in booming industry. MCTA teaches all modules in Digital Marketing including Search Engine Optimization(SEO), Search Engine Marketing (SEM), Social Media Marketing (SMM), Email and Mobile Marketing, Webchat process, Google Analytics & Webmaster, Affiliate Marketing, Content Marketing, E-commerce Marketing.
They have so far trained 7000+ students, 10+ industry best faculties on board, 3 state-of-art centers, and have successfully placed 80% of students in the Digital Marketing Industry.
Their USPs Include:
25+ Modules covering 85+ concepts in Digital Marketing
Practical Based Approach on Live Campaigns
7+ Industry Recognized Certifications
1 year unlimited access to classroom training
Free online exam portal to prepare for Certifications
Placements Portal to apply for job
Industry Best Faculty for each module
3 Convenient learning centers
Internship Opportunities with 100+ companies as their recruitment partners
Dedicated placement cell & 100% Placement Assistance
Multiple Batches: Weekdays, weekend & Sunday
The course duration varies from five weeks to four months depending on the batch. They have 2 programs Executive program in Digital Marketing & Diploma Program in Digital Marketing.
The pricing information is not available on their website but you can find it out by getting in touch with them.
UpGrad's Digital Marketing Program
UpGrad's program is relatively new and it has made its way into my list of top digital marketing training programs. The quality of their training is top notch and the list of trainers they have is impressive. They have partnered with the brightest minds in the industry to enrich their training programs.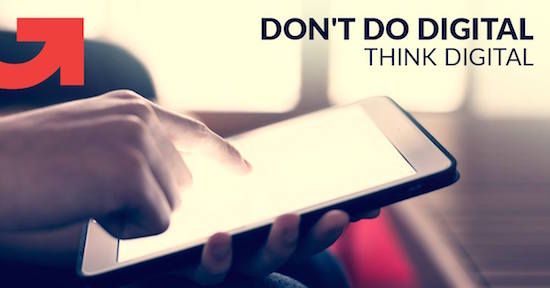 UpGrad's digital marketing program is unique because they focus more on the marketing fundamentals and concepts. I have always felt that digital marketing is more about marketing than the digital part. The latest tools and techniques in digital marketing make the marketing process easier but the fundamentals of marketing, branding, and sales have not changed for hundreds of years.
Learning marketing is the best investment you can do for your career and your business because marketing concepts do not change and it has a very long shelf life. That's because the human psychology which drives sales hasn't changed and will not change for quite some time. You can read more about UpGrad's digital marketing program in this article.
Digital Academy India
Next to Digital Vidya, Digital Academy is one of the leading Digital Marketing training companies in India. They have trained more than 5,000 people so far in this field.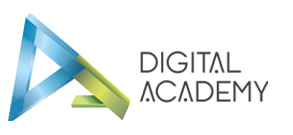 They have 3 courses. One flagship course and two short courses. Their main digital marketing course is: Certification Program in Digital Marketing. The cost for the program is Rs.39,990 plus taxes and the program contains the following modules.
Training Modules
Introduction to Digital Marketing
Website Optimization and Usability
Search Engine Marketing (SEM)
Digital Display Advertising
YouTube Advertising
Social Media Marketing (SMM)
Search Engine Optimization (SEO)
Mobile Marketing
Affiliate Marketing
Email Marketing
Lead Generation for Business
Web Analytics
Integrated Digital Marketing Communications (IMC)
The training is available online and you have the option for Weekday or Weekend Instructor-Led Online. In the fee, there are 54 hours (17 weeks) of training included which covers the above modules. The content for the training for Digital Academy is probably provided by Digital Vidya.
They will issue a certification for completion of the course but in order to be a Google Certified Professional (GCP), you will have to pass the GCP Exam. There are 3 online exams by Google and out of which you have to pass 2 exams to get the GCP certificate. Once you pass the exams, the certificate would be issued online. You can also get the Google Adwords certification directly without attending any training programs.
Update: DigitalVidya has acquired Digital Academy India
NIIT Digital Marketing
NIIT is a very well known training institute in India. NIIT was one of the first institutes to launch a comprehensive digital marketing training program in India in 2012.
They have partnered with the Digital Marketing Institute from Ireland for the content and course materials. You will be getting the certification from Digital Marketing Institute.
Their training is not offered online. You have to be physically present at one of their training centres.There are more than one hundred NIIT learning centres in over 30 cities in India. But, the lead instructor will not be physically present.
The training will happen via a live video stream. The training will happen in a simultaneous manner in many NIIT centres across India. They claim that they have trained 40,000 professionals so far. They offer the following four courses:
Professional Diploma in Digital Marketing
Professional Diploma in Mobile Marketing
Professional Diploma in Social Media Marketing
Professional Diploma in Search Marketing
NIIT doesn't specialise in digital marketing and offers training in a lot of other subjects as well. If you have had a good experience learning at NIIT before, you may prefer NIIT.
No option for online learning, non-transparent pricing and not being an exclusive digital marketing training company are some of the drawbacks of NIIT Digital Marketing program.
Manipal Global Education Services
Manipal is a well known brand in India. They run hospitals, training institutes, resorts and club houses. As a part of Manipal Global education services they offer digital marketing training.

Manipal offers digital marketing training in a classroom setup with a physically present instructor. Their fees are also reasonable at Rs.25,000 plus service tax. The course spans three months.
According to them, their training is best suited for: Students, Individuals / beginners seeking career opportunities in the marketing domain, Marketing professionals, Web marketers and Entrepreneurs. You can find more about their digital marketing program here.
They also offer another online digital marketing certification program for Rs.11,125. This is suitable for those who do not want to travel and learn in a classroom setup. In this program they claim that you can master the fundamentals of SEO, SEM, Web Analytics, Social Media and Online PR.
SimpliLearn.com
SimpliLearn.com is another education and training company based in Bangalore, India. They also have an office in Houston, Texas. As of now they have more than 100 certification courses. Simplilearn provides online and offline training based on the needs of the students.

Simplilearn.com was founded in 2009 by Krishna Kumar. Initially, it was just a blog with useful tips which later evolved into a training company. The digital marketing training program is named as Advanced Online Marketing Certification Training.
The program costs Rs.49,999 plus taxes and it contains 7 courses. There are 175+ hours of e-learning content available in their course as claimed by them. The course is set to complete in 180 days. The educational materials and the certification will be provided by OMCP.org.
SimpliLearn will also assist you in getting the OMCP certification. OMCP is awarded to professionals who have completed extensive training and possess several years of online marketing experience.
AIMA
AIMA, the All India Management Association, has launched a digital marketing training program of their own. They have partnered with Digital Vidya for the content and course materials.

AIMA's digital marketing course consists of the following modules:
Orientation to Digital Marketing
Search engine Optimization(SEO)
Search Engine Marketing(SEM)/Google
Analytics and Display ads
Social Media Marketing
Email Marketing
Web Analytics
Their program is served as an Online Weekend Programme. The training will happen for 4 hours on Saturday and Sunday. The cost of the training program is Rs.36,000 plus taxes. The course is set to complete in 3 months.
EduPristine
Edupristine is another well-known training firm in India which offers courses in different disciplines such as Big Data, Hadoop, Business analytics, Finance and Accounting.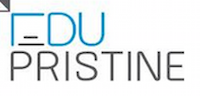 They have recently launched a digital marketing course. They have options for both online and offline training sessions. Their training centres are located in 12 cities in India which includes the metros and major cities like Bangalore.
Their digital marketing training emphasises on SEO, email marketing, social Media marketing, pay per click advertising, Google Adwords and mobile marketing.
The cost of their digital marketing program is Rs.33,000 and they cover the following curriculum in their 12 day course:
Introduction To Digital Marketing
Google Analytics
Search Engine Optimization
Search Engine Marketing(SEM) Framework
Strategy of Social Media Marketing
Framework of Email Marketing & Going mobile
Lead Management
Live Project
For more details about the digital marketing course you can visit this link. Classroom training has obvious advantages over online training sessions. If you think you would learn better in a live classroom with co-learners sitting next to you, EduPristine is a good choice.
Conclusion
Learning digital marketing is easy and you can learn it online. There is no need to attend offline classes for digital marketing. With programs like our Digital Marketing Mastery Program, you can get high quality learning materials online and interact with other students online.
The best part about my Digital Marketing Mastery Program is that it is priced at a very affordable rate. Your full Digital Marketing Course will only cost you 4999 INR. It's 1/10th the price of what you would pay anywhere else.
In our Digital Marketing Mastery program, we encourage students to go ahead and practice digital marketing by creating their own websites. 1000s of students have already made their websites through our program and they are able to get jobs in the Digital Marketing field.

Any questions?
Related Articles