How to Become a Google AdWords Certified Professional (Google Partner)
Many people recently asked me how to become a Google AdWords certified professional. This post is going to show you how.
There is a bit of confusion in this arena because Google recently changed how the entire certification program works.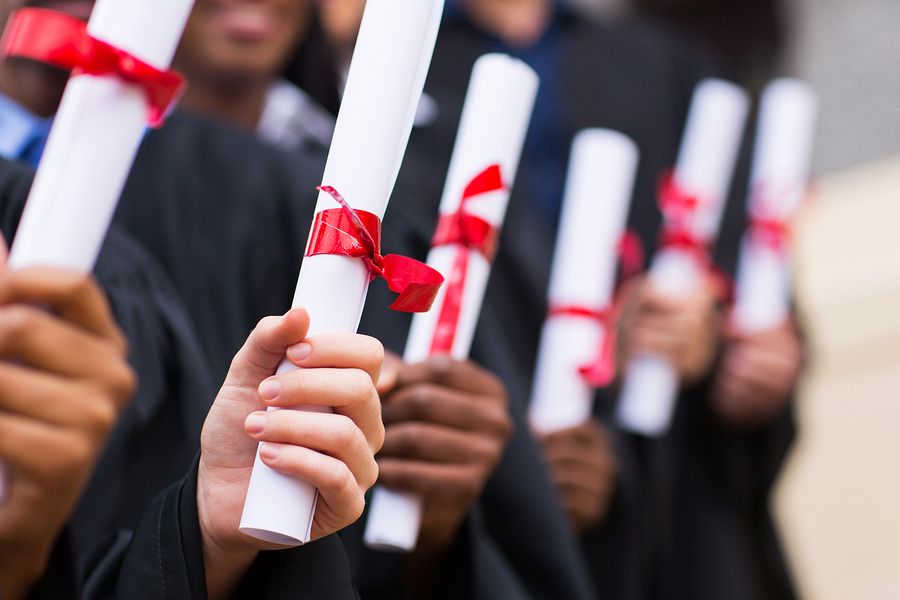 Google AdWords certification is definitely a plus if you want to brand yourself as a PPC expert. (But keep in mind that passing this exam alone does not make you an expert). Read more about how to become a self made digital marketing expert.
Earlier, the test alone costed $50 to try and the process of the certificate issue was different. Now it is free to take the test. If you take the test and fail, there is a time period where you have to wait before you can give it a go again.
The entire certification program is now re-branded as 'Google Partners'. You can access the Google Partners website at https://www.google.com/partners/
There are three exams available:
Advertising Fundamentals
Advanced Search
Advanced Display
You need to pass any two exams to become certified out of which fundamentals is mandatory. I passed the fundamentals and search.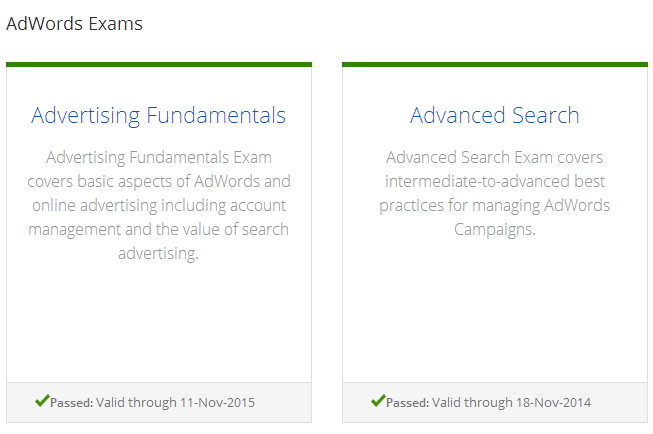 After you pass the exam and become certified, Google allows you to showcase it to the world. There is a printable version of the certificate which you can access from the Google Partners login. Here's mine: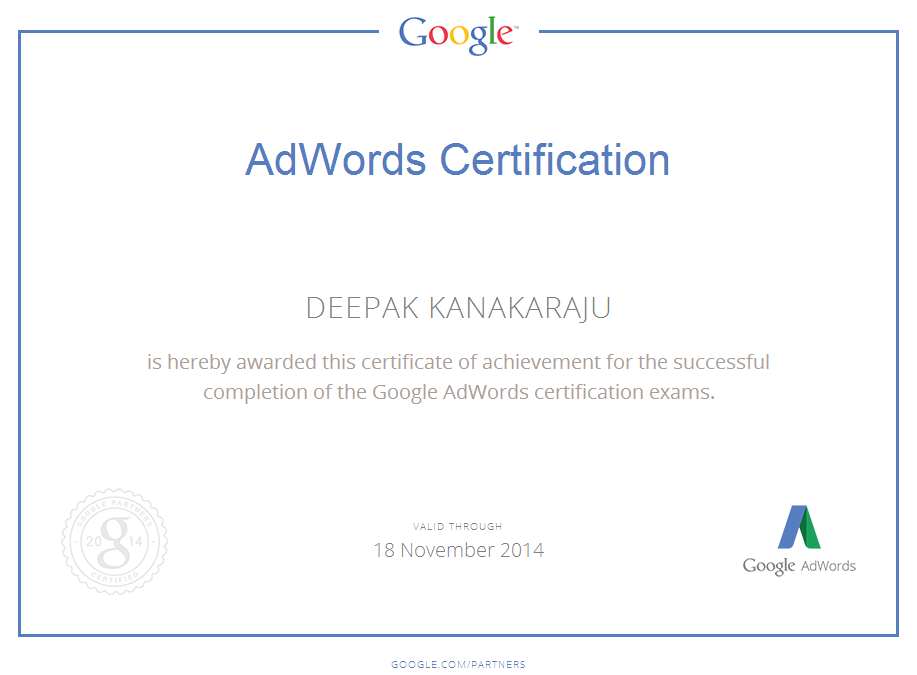 You can also get a link which you can share online. This link will show your profile with the certification. If someone wants to verify it online they can. My online profile resides here. This link will be accessible for you from your Google Partners login under the My Profile page. Make sure that you turn the visibility into public so that others can see it.
For the purposes of simplicity I strongly recommend that you use the same Google account that you have for your Google+ profile/account.
And yeah, to prepare for the exam you need a study guide. The study guide for AdWords Certification is available here at Google Support Page. If you read through it patiently and have a descent memory power, you will be able to pass the exam easily.
All the best!
If you have any questions, let me know.
Update: I see a lot of questions below where many people are asking – "Should I be affiliated with a company to take the exam?" The answer is NO. You can take this exam as an individual. Visit this link (while being logged into your Google account) and click on See Exams.
// <![CDATA[ (adsbygoogle = window.adsbygoogle || []).push({}); // ]]>