UpGrad Digital Marketing Program Review
UpGrad has recently launched a digital marketing program. UpGrad is a company cofounded by Ronnie Screwvala, an entrepreneur who built and sold UTV Movies to Disney. He is also an investor in some of the most promising startups in India.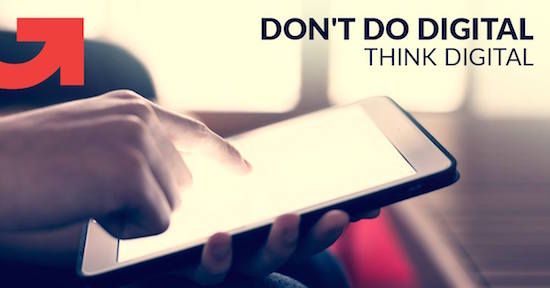 I have been getting a lot of queries recently about the UpGrad Digital Marketing Certification Program. So I thought it would be a good idea to write a review that exhaustively covers various aspects of this program.
From my perspective, UpGrad is different because they focus on imparting a holistic knowledge in the marketing arena than just focusing on specific aspects of digital marketing.
I have met a lot of Digital Marketers over the years, most of them know only how to 'execute' on 1-2 channels. Some would know how to do Facebook marketing, some know how to optimize search ranking of a website, some can write great copy for ads, but not many who can connect marketing to business goals. What companies need is someone who understands marketing as a whole and not just piece of the puzzle.
It is true that for initial years of the career, digital marketers often handle just 1-2 channels. But to upgrade to a position like Digital Marketing Manager or V.P. of digital marketing, having a breadth of knowledge across Digital Channels and platform is extremely crucial.
Some of the aspects that makes UpGrad's offering different and unique from other providers in the market are:
Top Instructors
UpGrad has put together an amazing line up of faculty members. These include Head of Marketing at HCL, Head of Digital Marketing at Microsoft Asia Pacific, Former Head of Global Digital Marketing at Infosys and InMobi, world winning global Digital Marketing consultants and many more. I believe they will continue to add faculty at this quality level as their program expands to more members.
Strong Curriculum
This program not only covers all the important channels but also lays an in depth foundation about branding and marketing. At the end of the program, a student can actually develop a Digital Marketing strategy based on business problem.
Case Study Driven Approach
Different types of companies do their digital marketing differently – because their business goals are different, their budget related constraints are different and so on. UpGrad Digital Marketing Program has 17+ case studies developed with some of the leading Digital Brands – these case studies puts students in shoes of the lead Digital Marketers.
In one case study you would define the social media strategy for Grofers, in another case study designed with Disney you would define marketing launch strategy of the "The Jungle Book" in India.
Live Campaign Project
This I find is the most exciting aspect of the program. UpGrad allocates real money for running live campaigns to its student. So let's say when you are learning about Display Ads, you would get to post actual ads via Google Adwords and get regular guidance from their team of in-house mentors.
Career Guidance
For people looking for a job in Digital Marketing, UpGrad provides dedicated career support. This include helping you build a great resume, to conducting mock interviews to helping students find suitable jobs with their Industry Partners. For business owners/entrepreneurs they review their marketing strategy and help them develop aa effective Digital Marketing roadmap for their business.
Certification
This program is certified by IAMAI (Internet and Mobile Marketing Association), which works the leading Digital brands and agencies to develop Digital Marketing ecosystem in India. Also this program has enough depth to help you clear most of the Facebook and Google Certifications.
Pricing
The fee for UpGrad program is INR 60,000 (plus applicable taxes). The pricing is higher than most of the other providers in the market. But I feel the pricing is justified because of the sheer quality of this program.
End of the day, you can still become a digital marketing expert yourself through practice and experience. When I started my career in 2008, there were no courses and I have never attended a course myself. But it took me 8 years to reach where I am today.
If you can afford the fees, and do not have the time and patience to take the long road, UpGrad Digital Marketing Program will definitely fast track your learning progress with practical experience.