The Top 10 Digital Marketing Courses in Mumbai with Classroom Training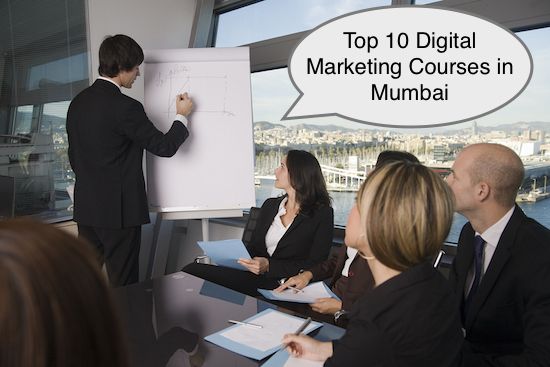 Many companies in India and abroad are building their digital marketing teams right now from scratch. They are facing a huge shortage of skilled professionals.  Hence the demand for digital marketing courses and training programs is going up every year. You are probably reading this article because you want to learn digital marketing.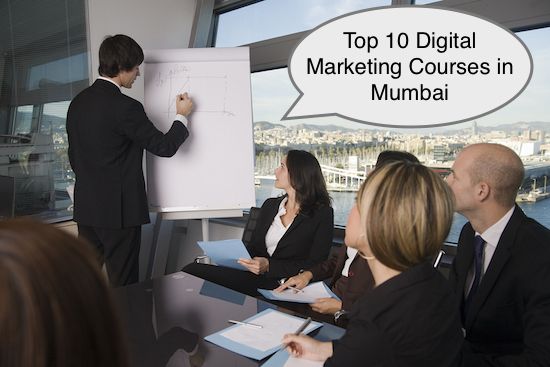 The internet penetration and usage in India is going up at a rapid pace and businesses need to get into digital marketing – else it becomes very difficult to sustain their business.
No one has learned digital marketing in college and it is surprising to note that colleges and MBA schools have been slow to roll out digital marketing programs in their curriculum in spite of the huge demand in the industry.
Qualified candidates with relevant experience are almost a rare species in this day and age. I will not get into the statistics but believe me when I say: digital marketing is the most exciting, highest paying and satisfying job in the market today.
I know that for a fact because I have worked as digital marketing manager in 3 different companies in India and I have consulted several companies on their digital marketing strategy. (I have also received offers from companies abroad to help them with digital marketing strategy and execution but I chose to say right here in Bangalore, India for obvious reasons. No one would want to leave this wonderful city!)
If you have no digital marketing background, the first step for you is to learn digital marketing systematically. You can do that by reading content from my blog, from books or learn through coaching institutes.
The demand for digital marketing training has made many courses and institutes to pop up all over India. Many of my readers ask me about the top digital marketing courses and training programs available in their city.
I am providing free digital marketing training to my blog's readers and subscribers, but you may still prefer attending live workshops and training programs for benefits such as networking, direct access to the trainer and to commit yourself to learn digital marketing within a specific time span.
So I have done some research and I will be posting the top 10 digital marketing programs in every major city in India. I had already posted an article on: Top 7 Digital Marketing Courses & Training Programs in India which you may want to check out.
Today we will have a look at the top 10 digital marketing courses available in Mumbai! If you live in Mumbai, and plan to build a strong career in digital marketing, you should check out the following list and considering joining one of them.
Online Training Program Recommendations
If you want to become an expert digital marketer with less investment of time and money, I recommend to go ahead with an online training program. The benefits of online training program include:
Learn from home
Affordable Course Costs
Online private group to interact with other students
Finish course at your own pace
Get certificates with an online exam.
Digital Deepak's Online Digital Marketing Mastery Program

My first recommendation for you is my own online Digital Marketing Mastery program.
The Online Digital Marketing Mastery program has been created from my 10 years of digital marketing experience working with several leading companies like Practo, Razorpay, Instamojo, Mercedes-Benz, Nikon and more.
Courses covered in the Digital Marketing Mastery Program:
Search Engine Optimization (SEO)
Google Ads & SEM
Facebook Ads
Social Media Marketing
Web Analytics
Email Marketing
Content Marketing
Here are some details of the course you would need to figure out if this course is for you.
Course Structure: Online Program with 35+ hours of Training videos.
Student Support: Through online private Facebook Group.
Price of the course: ₹4,999 Only (Limited Time) – Most affordable course in the market.
Website: https://Mastery.DigitalDeepak.com
More than 1,000 students have enrolled in the Digital Marketing Mastery Program by DigitalDeepak.
Check Out the Digital Marketing Mastery Program.

What people say about DigitalDeepak's digital marketing training…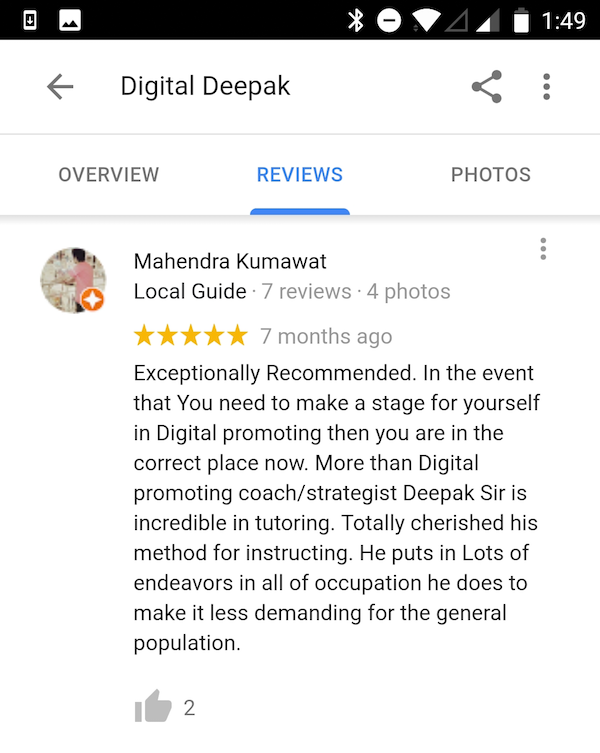 The course also comes with DigitalDeepak certification. There is a separate certification for every course. You will get a total of 7 certificates after you complete the program.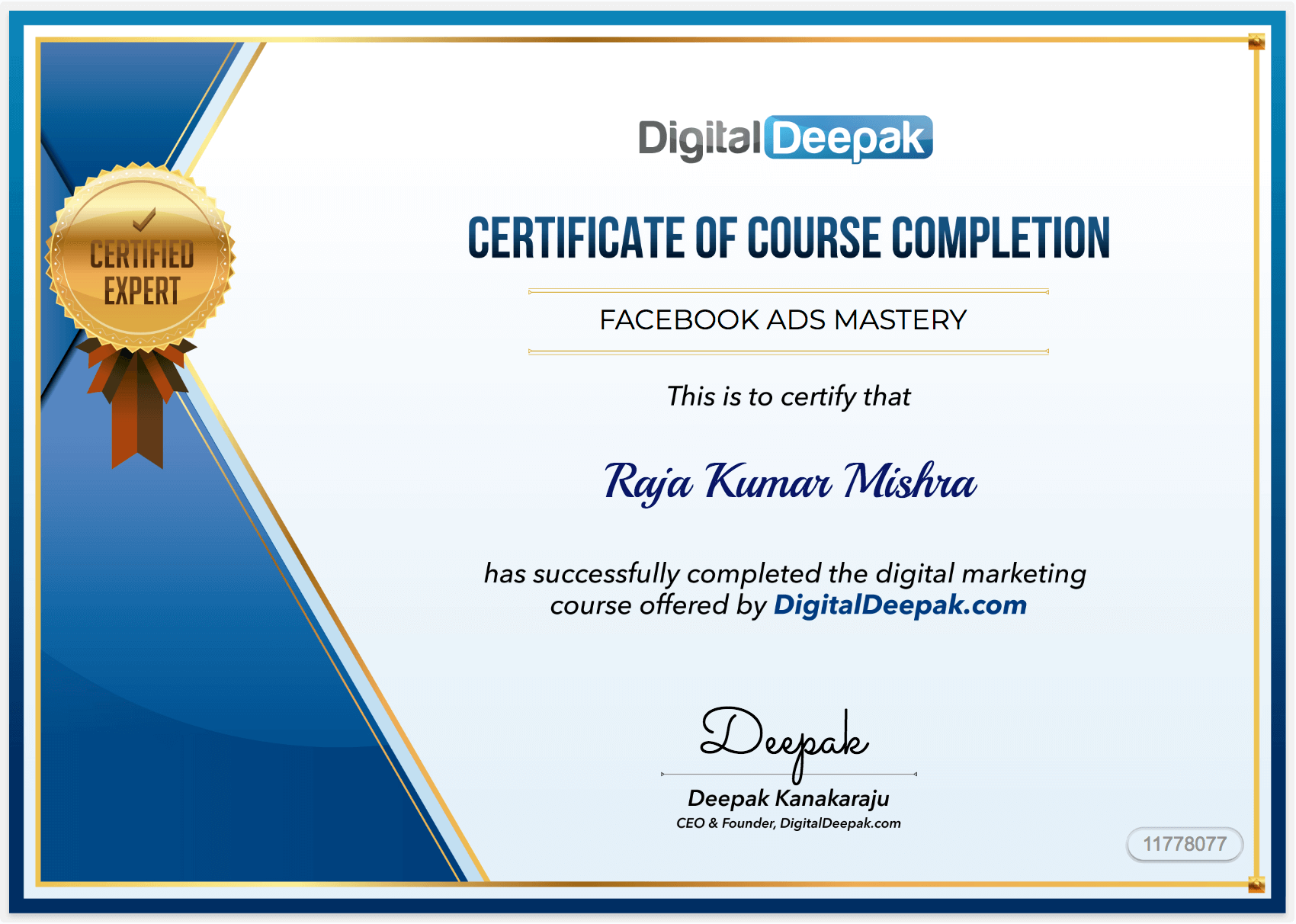 Check Out the Digital Marketing Mastery Program
Offline Training Program Recommendations
If you are looking for offline training programs, here are the options. Offline training programs cost a lot more than an online program, but you get the benefit of having direct access to teachers, mentors and students who learn along with you.
1. IIDE – Indian Institute of Digital Education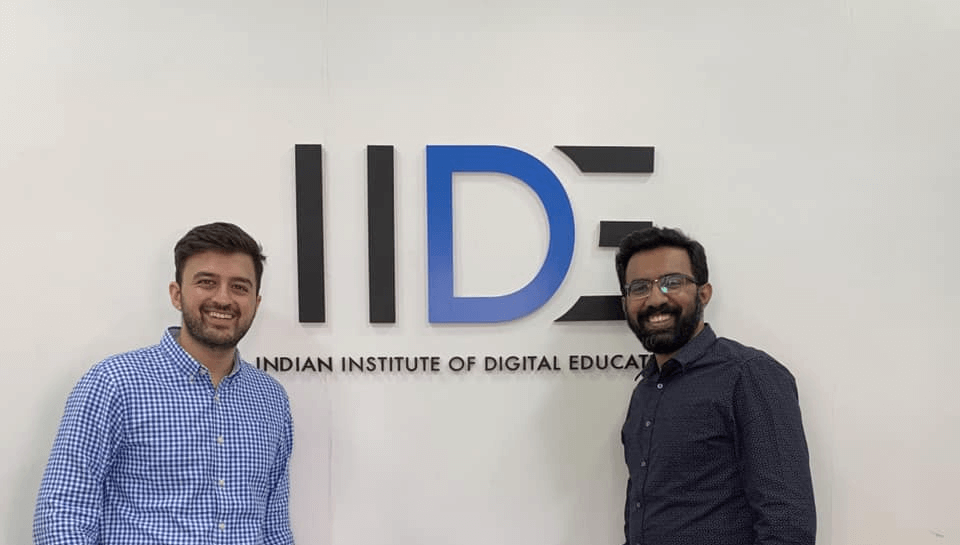 IIDE is undoubtedly the biggest and the fastest growing Digital Marketing Institute in Mumbai with 2 centres, located at Churchgate and Andheri, which are extremely close to local railway stations. IIDE has trained more than 7500 students across Mumbai.
IIDE's School of Digital Marketing covers a 6 month comprehensive program aimed to help beginners, professionals and business owners learn the art of digital marketing.
What makes IIDE stand out:
There is a new teacher for every new topic. Hence in 6 months, students interact with minimum 15 different industry experts
60% of the students get placed 'before' the program ends and the rest are given 100% internship and placement assistance
IIDE is associated with more than 50+ digital agencies and brands for visiting faculties and placements. For eg. Social Kinnect, FoxyMoron, Gozoop,
Glitch, Schbang, Togglehead, Havas Media etc.
The course is 'live project' driven. Each student has to work on a live brand and apply all the learnings on the live brand and report to the brand manager.
Have multiple weekend and weekday batches to cater to different schedules.
Campuses are huge and are fully equipped with state-of-the-art technology
Students are perfectly trained for Google & Facebook Certifications.
IIDE students get access to all IIDE events like the Google Startup Weekend and Influesta (Influencer Education Event)
Course Curriculum:
The curriculum is split into executive skills and managerial skills. The executive skills prepare you for all the regular jobs at work or even prepare you to be a freelancer. Whereas the managerial skills help you to learn how a digital agency works and how to perform in a digital marketing company. Hence the students are not only skill ready but also industry ready.
Executive Skills:
Website development
Search-engine optimization
Search-engine marketing
Remarketing
Web analytics
Content strategy
Design essentials
Social media marketing
Online reputation management
Blogging, affiliate marketing and AdSense
E-commerce management
Email marketing
Mobile marketing
Media planning
Managerial skills relate to managerial and client interfacing skills. They are:
Agency operations
Client briefing
The art of pitching
Client-oriented strategy
Campaign-creation for clients
Reporting and evaluation
The speakers at IIDE are as follows: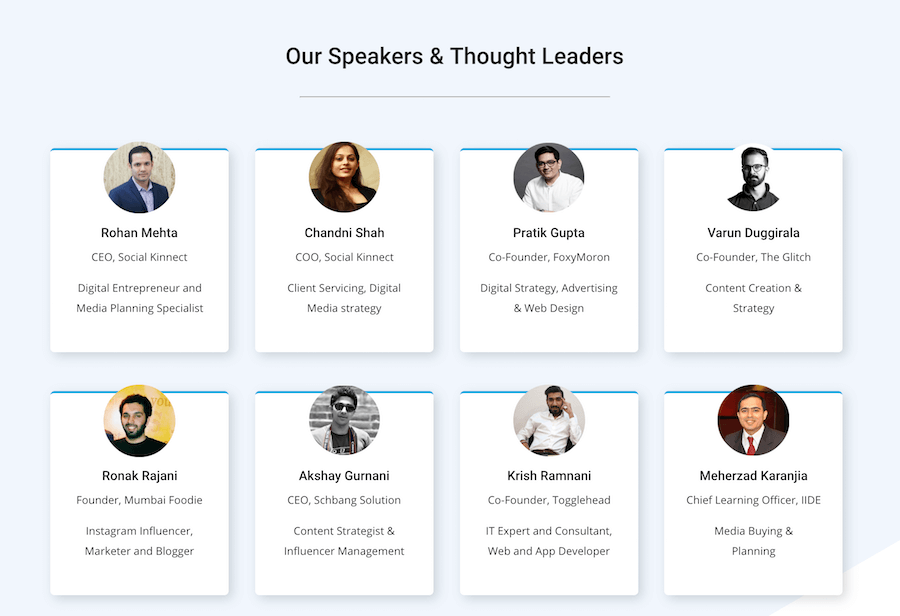 IIDE provides a professional certification with their 6-month course priced at Rs. 95,000 Incl. of Taxes.
They are very responsive to emails and you can also contact them at connect@iide.co or reach out to them on the contact numbers given below:
Andheri Campus: +91 9619958615
Churchgate Campus: +91 7710002589
Website: www.iide.co
2. Freelancer's Academy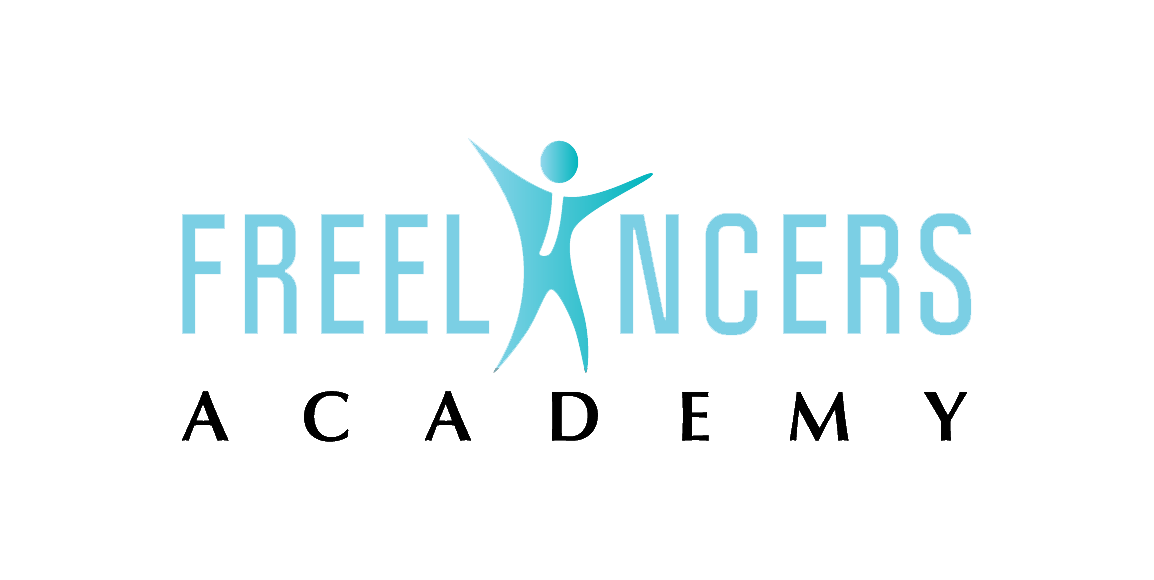 Freelancer's Academy is the only digital marketing institute in Mumbai to have its own digital marketing agency. Their digital marketing agency: Anuvaa, provides you with a platform to apply and understand concepts as you learn.
They offer real working experience and practical exposure by giving you opportunities to work with their clients. They, work with a variety of national and international clients ranging from fashion, logistics, designing, tourism, banking to construction industries. Thus, helping you to build a network and enrich your digital marketing certificate.
Their motivated, energetic and experienced staff is always available to support and assist you with the projects. They expose you to the live dashboards of our important clients. In addition to this, they utilize their contacts from the industry to provide you with tons of desired internships, job opportunities, independent projects and freelancing opportunities.
If you want to master the game you have to learn from the master. At their digital marketing institute they ensure that they get the best industry trainers to conduct their digital marketing course.
Apart from the basic modules they also offer online competition analysis and online reputation management as one of the modules. They offer live session recording to the ones who opt for online sessions and training on various projects and assignment. Lastly, they claim to give 100% placement support to the students.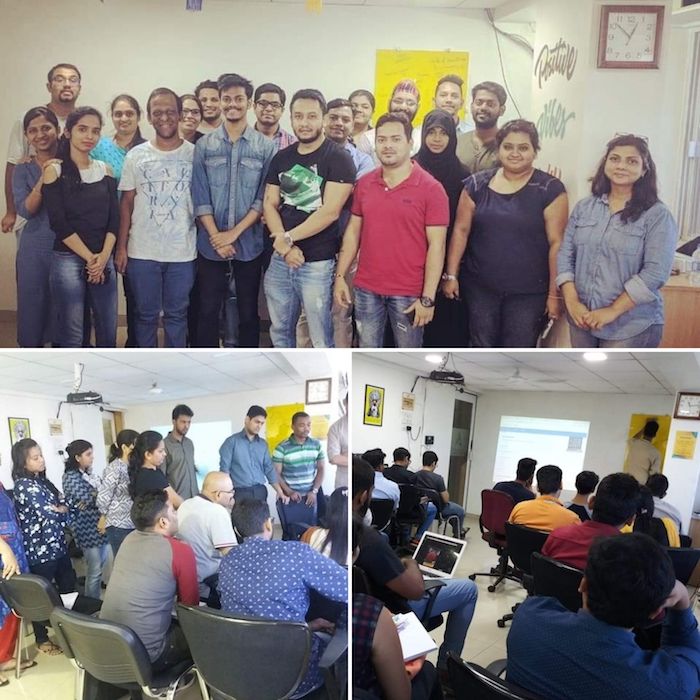 The digital marketing course is an exhaustive 2 months classroom + 2 months online project + 2 months internship program.
Placement assistance is provided to students.
Given below are the course contents.
SEO
SEM
WordPress
Social Media Marketing
Display advertising
Google Analytics
Content Marketing
E-Mail Marketing
Mobile Marketing
Phone No: 9082006765/ 9819607019
Website: FreelancersAcademy.com
Email : info@freelancersacademy.com
3. MCTA – Marketing Courses Training Academy

MCTA is a leading Digital Marketing training institute with Centers in Ghatkopar, Mumbai & Vashi, Navi Mumbai providing Executive Program in Digital Marketing & Diploma Program in Digital Marketing to individuals aspiring to become Digital Marketing Professionals.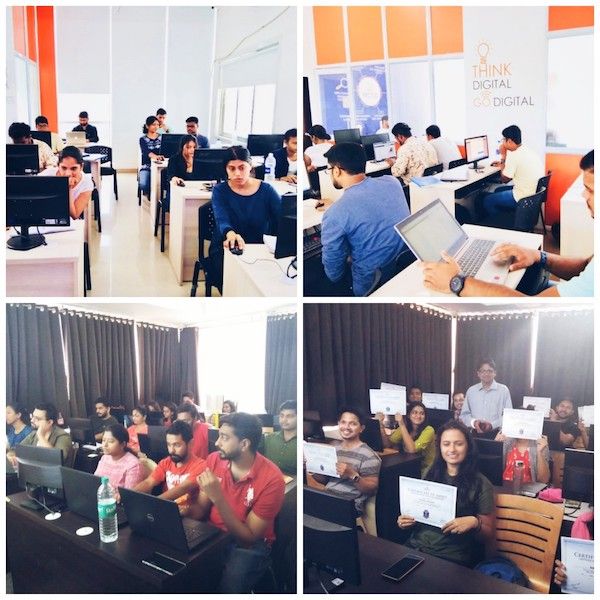 MCTA's Founder & Managing Director – Varsha Pagare has 15+ years of experience into this industry and is passionate about imparting knowledge and helping students shape-up their career in booming industry. MCTA teaches all modules in Digital Marketing including Search Engine Optimization(SEO), Search Engine Marketing (SEM), Social Media Marketing (SMM), Email and Mobile Marketing, Webchat process, Google Analytics & Webmaster, Affiliate Marketing, Content Marketing, E-commerce Marketing.
They have so far trained 7000+ students, 10+ industry best faculties on board, 3 state-of-art centers, and have successfully placed 80% of students in the Digital Marketing Industry.
Their USPs Include:
25+ Modules covering 85+ concepts in Digital Marketing
Practical Based Approach on Live Campaigns
7+ Industry Recognized Certifications
1 year unlimited access to classroom training
Free online exam portal to prepare for Certifications
Placements Portal to apply for job
Industry Best Faculty for each module
3 Convenient learning centers
Internship Opportunities with 100+ companies as their recruitment partners
Dedicated placement cell & 100% Placement Assistance
Multiple Batches: Weekdays, weekend & Sunday
The course duration varies from five weeks to four months depending on the batch. They have 2 programs Executive program in Digital Marketing & Diploma Program in Digital Marketing.
The pricing information is not available on their website but you can find it out by getting in touch with them.
4. Learning Catalyst

Learning catalyst offers digital marketing training courses in many cities in India including Mumbai. They offer physical classroom training as well as online training.
If you get enrolled in their Vile Parle institute, they have weekend-only sessions which spans for two months. The cost of the course is Rs.29,500. They will also offer you a course completion certificate.
Here are the modules you can expect to learn in their digital marketing program:
Internet Marketing: Evolution, Benefits And Potential
Online Competition Analysis
Understanding Search Engines
Basics Of Google Adwords & Optimizing The Adwords Account
Keyword Research And Campaign Structure
Optimizing The Website For Search Engines & SEO Tools
Introduction To Analytics
Analyzing Google Analytics Reports
Social Media Marketing & Optimization
Integrated Campaign Thinking And Planning
Online Reputation Management
Here's the list of trainers for the Mumbai digital marketing course: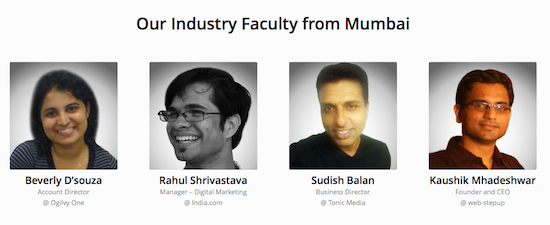 And if you plan to learn from them, here's the contact details:
Phone:+91 89761 05325
Website: LearningCatalyst.in
Email: enquiry@learningcatalyst.in
Price: Rs.29,500
5. Optron Academy

Optron is a well known digital marketing training institute in Mumbai which provides digital marketing courses. They also have a services and consulting wing. As part of their services they provide digital marketing, email marketing and lead generation services.
Optron's Digital Marketing course includes updated information, live projects, tons of tips and tricks and well known expert trainers. They also issue certifications once you complete the course.
The modules in their training include:
Introduction to Digital Marketing
Search Engine Marketing (SEO + Google Adwords)
Social Media Marketing + Facebook Ads
Email Marketing
Google Analytics
Blogging using wordpress
Digital Marketing Strategy Planning
Digital Marketing Case Study
Apart from digital marketing, they also offer the following courses:

Phone: 98331-89090
Website: Optron.in
Email: bhavesh@optron.in
6. vDigitalMarketing

vDigitalMarketing is another well known digital marketing company located in Mumbai. Just like Optron, they also provide digital marketing services such as SEM, SEO, SMO and Web Design.
They have an advanced Digital Marketing Course which has the following Modules:
Module 1 – Search Engine Optimization Course (SEO)
Module 2 – Google Adwords & Mobile Marketing (PPC)
Module 3 – Social Media Optimization Course (SMO)
Module 4 – Google Analytics
Module 5 – Affiliate Marketing, Email Marketing & Google AdSence
For trainer and pricing information you have to get in touch with them.
Phone: 74987-26940
Website: vDigitalMarketing.com
Email: info@vdigitalmarketing.com
7. Lavenir Institute of Professional Studies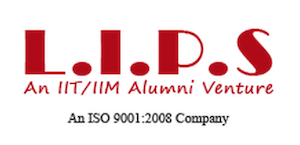 L.I.P.S is a perfect classroom training digital marketing course that covers everything related to web marketing, including Google AdWords, SEO, social media, and display marketing and so on.
The advanced course in digital marketing is run together by SEED and L.I.P.S. They offer only physical classroom based training.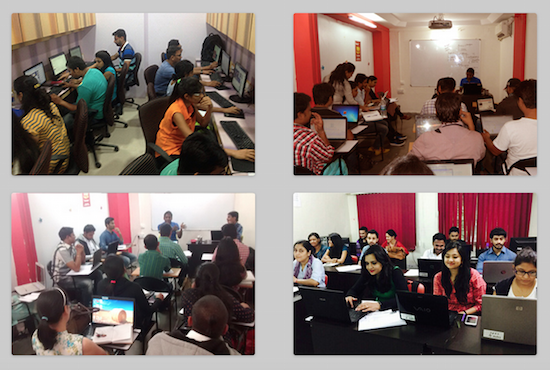 The cost of the course is around Rs.27,000 and if you contact them you are likely to get some discount codes. Apart from the advanced Digital Marketing course they also have specialized AdWords and SEO course.
As a part of their AdWords course they will make sure that you get Google AdWords certified! They have the same set of courses available in Pune too.
Phone: 91-84240-41800
Website: LipsIndia.com
8. Operating Media

Operating Media have their offices in Andheri (W) and Borivali, Mumbai. They offer full digital marketing courses and specific modules as well. Their full course costs Rs.20,000 which includes all the regular modules involved in digital marketing.
Their module specific courses with pricing is as below:
Diploma in Search Engine Optimization – Rs.7,000
Diploma in Pay Per Click Management – Rs.6,000
Diploma in Social Media Optimization – Rs.7,000
Diploma in Google Analytics – Rs.6,000
WordPress – Rs.4,000
Diploma in Digital Marketing – Rs.18,000
Diploma in Digital Marketing with WordPress – Rs.20,000
They offer both weekend and weekday courses with options for three different timing. The full digital marketing course spans for 60 hours.
Phone: 022-65315666
Website: OperatingMedia.com
E-mail : info@operatingmedia.com
9. School of Digital Marketing

School of Digital Marketing is a Pune based company but they do digital marketing training in Mumbai as well. The training will be done by Rohit Shelwante who has 7 years of experience in this field.
Their digital marketing course is enhanced with Live Projects, Google AdWords Certifications, Study Materials that you can keep and 100% Job Assistance. They are one of the few training companies in India who also provide job assistance.
Phone: 90217-76622
Website: School of Digital Marketing
10. The Brand Salon

The Brand Saloon is a popular digital marketing service company in India with a lot of well known clients in their portfolio. Apart from digital marketing services they provide digital marketing training as well.
They claim to have trained 2,500+ professionals so far and they have 30+ faculty on their team. Their flagship course is called – Advanced Certificate Program In Digital Marketing (ACDPM).
Their USP includes:
Digital marketing experts as faculty.
Back-up classes if you miss a few.
Hands-on experience with live projects.
100% job assistance.
Industry recognized certification.
Post training support.
The course spans for six months and it includes all the modules discuss on the previous training programs. They also have a 4 months course and they call it Digital Marketing Certificate Program (DMCP).
The pricing information is not available on their website but you can find it out by getting in touch with them.
Tel: 2410 2331 / 3192 9248 / 8879395550
Email : contact@thebrandsalon.com
Website: The Brand Salon
11. EDU Pristine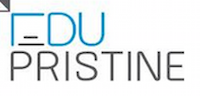 EDU Pristine offers one of the best digital marketing course in Mumbai. Their next course starts on 20th September 2015. They teach digital marketing in various cities and each batch for a specific city commences at a specific date.
The other cities where they do digital marketing trainings are Bangalore, Delhi, Hyderabad and Pune. They also have a few international locations.
EduPristine also has online training facility where they coach students through an online webinar.
EduPristine's Digital Marketing Course in Mumbai Includes:
60 Hrs of Classroom Training
Preparation of Google AdWords Certification
Hard Copy of Study Notes
Practical Case Studies & Practice Exercises
Online course materials
Assignments
A Forum to Clear Your Doubts
Exam & Test
Certificate of Participation/Certificate of Excellence
Their course fee for the class room training is Rs.33,000 plus taxes. Their course spans for 12 days and here's what you will learn in less than 2 weeks. It's a pretty long list but worth going through.
Day 1 – Introduction To Digital Marketing
Planning Digital Marketing Campaigns
Website Planning and Development
Essentials of a website
Day 2 – Google Analytics
Fundamentals of Google analytics
Monitoring bounce rate
Tracking conversions
Monitoring traffic sources
Monitoring visitors behavior
Measuring and Monitoring metrics
Setting up Dashboards
Day 3 & 4 – Search Engine Optimization
SEO Strategy
Keyword Research
Tools to find keywords (paid & free)
Google adwords
Planning SEO of a website
Setting-up SEO process
Content Marketing
On page & Off page optimization
SEO & Webmaster Tools
Mobile SEO
Day 5 & 6 – Search Engine Marketing (SEM) Framework
Online advertising & Ad Networks
Creation of Search Campaigns
Writing Compelling Ad Copies
Creation of Effective Campaigns and Ad groups
Digital Display Campaigning
Tracking & measuring ROI of online advertising
Optimizing Ad Performance,
Strategy of allocating marketing budget to various online advertising platforms
Day 7 & 8 – Strategy of Social Media Marketing
Defining the communication strategy
Setting up brand presence
Social Listening
Engaging with followers
Enagement on Social Media
Understanding Social Media ROI
Day 9 & 10 – Framework of Email Marketing & Going mobile
Essentials of Writing a good email
Using Opt-in
Segmentation of subscribers
Scheduling sending frequency
Blacklisting
Email Service Providers
Split testing and A/B testing of campaign
Monitoring Email Campaign
Post Campaign Strategies
Going mobile & Competitor Benchmarking
Affiliate/Ecommerce Marketing
Day 11 – Lead Management
What are Landing Pages
Conversion Rate Optimization
What is Lead Generation
Growth Hacking
Nurturing the leads Growth
Day 12 – Live Project
Apply all the learning's of the course on one of the assigned websites and create a future actionable plan.
Phone: 1800 200 5835
(Probably the only digital marketing training company in India offering Toll free number!)
Website: Digital Marketing Training by EduPristine
12. UCC India
UCC India provides class room based training in Mumbai. Their course covers most of the modules that we have seen with other training programs.
The duration of the course is 3 months and they will give you a project to work on for 2 months. The trainers and course fee information is not available on their website right now.
Mobile No: +91 98204-03625
Email ID: training@ucc-india.com
13. SoftPro – DMTI

Softpro was founded in 1992 in Mumbai and they have 43 different computer courses as of today. They offer training in a variety of verticals apart from digital marketing training.
The classroom-based training they provide will prove to be a perfect experience for anyone. If you join the course you shall get to enjoy classroom type activities like lecturing, solving case studies, interactive demonstration, networking and creativity.
Their course is called ADMD which stands for Advanced Digital Marketing Diploma. They teach SEO, Social Media Marketing, Search Engine Marketing, Web Analytics, Affiliate Marketing and Email Marketing.
Phone: 98339-00440
Website: DigitalMarketingTraining.co.in
Final Words
It was a pretty long blog post but I have tried to include maximum information possible to help you make a decision. If you are looking for a digital marketing training course in Mumbai, your search would have already ended here.
If you are looking for online training where you can learn from the comfort of your home you can check out my other post: Top 7 Digital Marketing Courses & Training Programs in India
If you have any questions, please leave a comment below.
If you have a digital marketing course or training institute in Mumbai and if you want to include your information here, please contact me from the contact page in this blog.