Top 10 Digital Marketing Agencies in Kolkata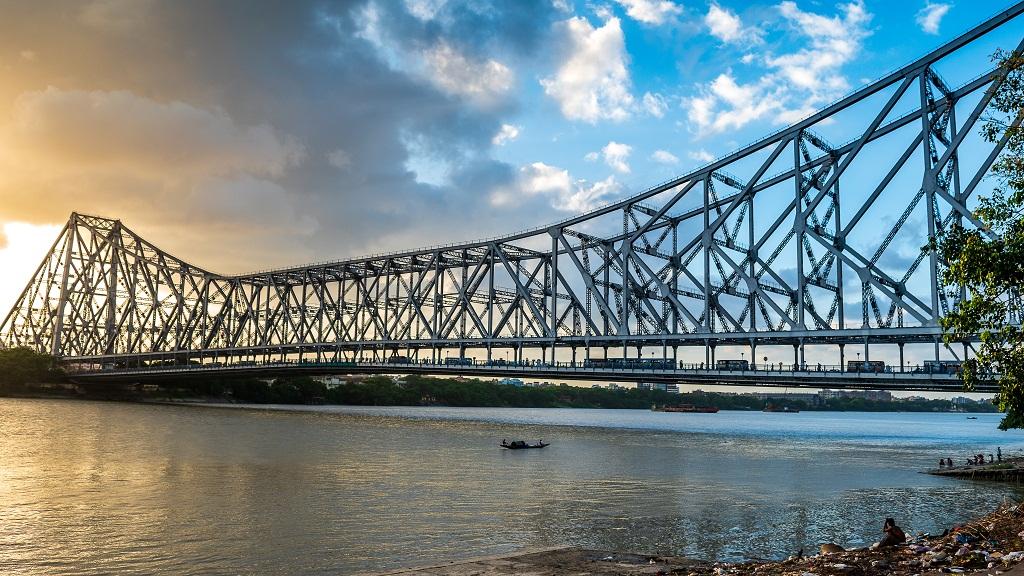 Today, there is a more significant number of audience online than anywhere else, and reaching out to them is more comfortable and practical digitally than reaching out to them in person. But the modern market is unpredictable; the contemporary consumer is brand conscious. Do you want to win their hearts and rule their minds?
As you prepare to make yourself visible in cyberspace, it is essential to remember that it is ubiquitous to lose track of your path in this crowd. So how does one reach the pinnacle of success in its digital marketing campaign?
Well, all you need to do is make a wish, and the genie shall be here. Just that in this case, the genie would be the digital marketing agency that you plan on hiring for the same.
If you are a business that is looking for collaborating with a digital marketing agency in Kolkata, but you cannot decide which one due to the overwhelming number of options you have, then take a look at the list that I've curated for you:
1. Navsoft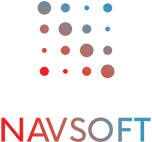 Navsoft or Navigators Software understands the importance of good publicity and enables its clients to achieve their full potential. At Navsoft, the curators are of the firm belief that technology is not just about taking the business to customers, but is about making them more meaningfully connected.
They create meaningful products, digital assets, and deeper customer relationship and deploy the world's leading technology to address tomorrow's challenges today.
Navsoft is among the first companies to embrace emerging technologies to power their clients with new-age solutions and thus trusted by leading Fortune 500 companies across 33 countries for delivering rapid growth and lasting value, over the past two decades.
Through their services like Web Application, Customized Software, Product Development, E-commerce, Web Design, Dedicated Hiring, Strategy & Consulting, Digital Marketing, Startups, Cloud, Enterprise Mobile Solution, Android App and Publishing Solution to over 800 clients, they have made a name for devoting more considerable time, lesser cost and resource efficiency as well as increased overall value creation and profitability. Their products, solutions, and services have been proven to optimise efficiency and profitability for clients. Navsoft is focused on making a difference to the way enterprises work, connect and deliver results using cutting-edge technology and ranks high among the list of digital marketing companies.
Location: Kolkata
Founded In: 1999
Top Clients: Borosil, CitiBank, Cadbury, Dabur, Spruce, Ametek, Standard Chartered and more.
Awards: Silver Microsoft Partner, Amazon WebServices Partner, Nasscom member, Oracle NetSuite Partner.
2. Expro Lab

Among the leading IT companies in India, ExproLab boasts of having highly talented and skilled Web developers, designers, open source developers, PHP developers, digital marketing expert teams, innovative and hardworking sales teams that work relentlessly to provide the best services to clients. Their expert team ensures a right blend of technical expertise and creativity to give life to the clients' digital marketing ideas.
With a strong focus on customised solutions, ExproLab is well versed in projects ranging from creating web pages for small business houses as well as developing complex mobile and web applications for e-commerce stores. Their customised software applications are curated to suit the needs of the clients and help provide the best service in the minimum time possible.
They however never compromise with the quality of their services, which has helped them scale heights in the world of web and digitisation. An excellent feature is that Expro Lab provides completely free consultancy service to start a new business or expand your existing online business to achieve the goal. They have completed over hundreds of projects in the domain of Blog, Android App, Booking, Health, B2B Portal, Corporate, Education, Product Display, E-commerce, Social and iOS App.
Location: Kolkata
Founded In: 2012
Top Clients: EGreenBird, Zero Slack, Yoga 2All, Bhagwan Mahavir Medical Super specialty, Kazan
Medical University, Jose Media, Aesthetica, Citysmart Aviation, E.S.E.C., Airport Riders, Vellitas, Dental Implants, Ramsgate Fried Chicken.
3. Sova Infotech

Helping their clients accomplish their digital marketing goals by capitalising on the power of visual communications, Sova Infotech has been fulfilling its mission by providing efficient services to clients across various domains. To ensure that their clients are at the top of their game, they produce creative designs that are not only visually appealing but are also user-friendly.
What makes their clients come back to them is the effectiveness of their service. They are creative, innovative and ensure timely delivery of work, which marks their professional service in the areas of a website redesign, affordable SEO service, graphic design service, and web development services. They have served big names like Cappa Films, CEC Corporate, Singular, Kamla Solutions, APEDA and Vivekananda Centre.
Their assurance to upgrade their clients' projects without charging any extra cost has helped them win many hearts and create a positive and excellent impression on clients.
Location: Kolkata
Founded In: 2011
Top Clients: Cappa Films, CEC Corporate, Singular, Kamla Solutions, APEDA and Vivekananda Centre.
Awards: London's premiere SEO Company,
4. Ansh Infotech
Ansh Infotech was the dream baby of a group of academicians who took exemplary efforts to make this startup a success. Their genuine commitment, ability, and support from peers helped them make this venture grow to what it is today. They have made more than 150 studies and have been rendering their services for Software Products, Website Development, Mobile Phone Applications in different retail and business divisions and additionally granting training to people and corporate people.
Through its four major verticals of website development, digital marketing, training and workshops, they have been serving firms like Star Alloys, Gurduwara Rehra Sahib Ji, BCM Schools, and Healthy Rainbows. They have more than 200 clients, have trained more than 3000 experts and have completed more than 500 projects. Their work has helped them create a brand reputation in the digital marketing sector.
Location: Kolkata
Founded In: 2014
Top Clients: Star Alloys, Gurduwara Rehra Sahib Ji, BCM Schools, Healthy Rainbows and more.
Awards: Google Partner, Pearson Authorised test centre
5. Kreative Machinez
Kreative Machinez imbibes the motto "We Believe In Doing What We Love". With a team of dynamic professionals and ace marketers, they have been among the most trusted digital marketing agencies in Kolkata. Their driving force is the 3C's of work ethic: Commitment, Consistency, and Confidence. That makes business owners from across industries resort to them for edgy business game plans.
Their services range from Web Development, Web Designing to Search Engine Optimisation, Search Engine Marketing, Social Media Marketing, and they leave no stone unturned to let client's business be armed with a distinctive tag. They are a team of experts that loves experimenting and makes sure to listen to what their clients honestly want from the digital marketing campaign. This makes them win clients like ABP Majha, CRY, Miss Kolkata, Hair pro, Desert fest, and The Lindsay.
Location: Kolkata
Founded In: 2008
Top Clients: ABP Majha, CRY, Miss Kolkata, Hair pro, Desert fest, and The Lindsay.
Awards: Featured in Your Story, YouTube, PTI, IIPM, Digital Sales Certification
6. Da Miracle
A company that believes miracles are rare, momentary and explosive but they do happen; Da Miracle stands out as an Integrated Marketing Solutions and Creative Company which provides Design & Digital Marketing solutions to businesses of all sizes. They believe that their clients have the power of making miracles happen and creating the perfect story in an alliance with them. Da Miracle works aesthetically and has a team of professionals that work with dedication and have a knack for success. They provide an intelligent mix of creativity and professionalism.
They have been in the business for quite some time, and that helps them get the additional insight to comprehend the competition in the market and identify the requirement of the client very precisely. They ensure that their employees are always having a healthy, enjoyable, exciting, and motivational work atmosphere and are empowered to take on responsibility.
Their clients enjoy a professional marketing system through which they are provided with the highest standards of quality and efficiency. Their work speaks of how, for them, digital marketing is about service, creativity, reliability, and integrity that are the hallmarks of every aspect of their work. India Outbound, Growth Matrix, Bibs, Baatcheet, Kangaroo kids and Azad Foundation are some organisations that have availed their services and obtained measurable goals.
Location: Kolkata
Founded In: 2014
Top Clients: India Outbound, Electrosteel, Growth Matrix, Bibs, Baatcheet, Kangaroo kids and Azad Foundation and others
7. Digital Googly
Digital Googly is among the highest rated service providers for website development and digital marketing services in Kolkata. They have specialisation in the domain of web designing & development, Promotions of Website, providing E-commerce solutions, Search Engine Optimisation, content management, and mobile app development. They have been successfully running ad campaigns for digital promotions on social media sites like Facebook, Twitter, Instagram, and Google Plus.
From its inception, Digital Googly had been striving to reach their target of providing the best digital marketing services through dedicated effort, application of skill and honesty. They are confident of achieving this via a core team of designers, developers, and marketing enthusiasts. Each of their team's innovative expertise in their respective field of activity comes across as their greatest strength which has won them, clients like DK Basak Jewelers, Siti Chanel, Bodhi Bhavans, Dolphin School of Hotel Management, 123 Home Paints, Hindcon Chemicals, SETC Institute, and Medithics Clinic.
Location: Kolkata
Founded In: 2007
Top Clients: 123 Home Paints, Dolphin School of Hotel Management, Hindcon Chemicals, DK Basak Jewelers, Siti Chanel, SETC Institute, Bodhi Bhavans, and Medithics Clinic
Awards: Featured in ABP Nanda, S news, Times of India, Millenium Post and many other media.
8. Websys
Websys is primarily a web design and SEO Service Company having its main focus towards client servicing through knowledge-based solutions and in-depth analysis of the requirements from the clients. They believe that it is imperative to develop solutions to critical business problems, and that helps open new and innovative paths. Through their services like Graphic design, Web development, E-commerce integration, and Internet marketing, they have successfully established trust among clients that come to them with their challenges and hurdles.
Being a 12-year-old web development company, they have received various awards and recognition for excellence in creative design, high-quality coding standards, and staying on the top of search engine optimisation strategies while serving clients globally. Their extensive client list is across domains of PSUs & Government Departments, Large Corporates, Fortune 1000 companies, and renowned celebrities. They have partnerships with various teams across the UK and the USA.
Location: Kolkata
Founded In: 2004
Top Clients: Indcap Advisors, Tata Medical Centre, Phixod, GRSE,, Quantalogi Solutions, Hotel White House, SMVA Consultants, etc
9. JM Infotech
Jm Infotech is another excellent professional Web Design & Web Development company offering services to businesses aiming to incorporate digital marketing into their systems. They had a humble beginning and have now grown their company globally. They provide clients with personalised templates that reflect their style, presence and corporate identity and makes it easy for the customer to relate with.
With a very competitive and affordable pricing range, they give services like Web Design, Web Development, Graphic Design, Corporate Identity, Search Engine Optimisation (SEO), and Web Hosting. All of this combined help give birth to a user-centric website that can grow the business by a significant margin.
They have committed to help their clients transform their ideas into reality and making it an online marketing marvel and wizard by rendering them a dedicated and professional service.
Location: Kolkata
Founded In: 2011
Top Clients: Jeevansaathi Oldage Home, VIBGKIDZ Daycare & Activity Centre, Heybabyrooms.com, ABBC Exim Corporation, Jayanta Paul Arts, etc
10. Cyber Help India
With a decade of experience in their hand, Cyber Help experts understand that an enormous flock of potential customers can be only found on the Internet and reaching out to them is essential. They are a Siliguri based IT company that has enjoyed the preference of many since its inception. Their deliverance and uncompromising quality have made them stand among the leading website development companies in Siliguri.
They have proved to offer reliable, result-oriented web and software solution for the client's business and promise faster returns through the dedicated application of social marketing strategies.
Their dynamic group of professionals employ the latest templates and techniques to create the perfect digital product that can make clients business an enormous success and create a spur in the digital marketing arena.
Each page they create exhibits a perfect layout-graphic-content combination. They are a team of expert web consultants, creative designers, programmers, content writers & web marketing professionals who embrace the concept of the business and deliver the result that exceeds expectations.
Location: Kolkata
Founded In: 2009
Top Clients: The Loft Hotel, Make my Destination, Chas Hotel, Shah Tour, Energie Fitness and others
Awards: Recognition from Sikkim governor, Part of Bengal Travel Mart
It is essential to realise that the number of options available for partnering for your digital marketing campaign is more than you could ever imagine. This is where our list comes to help. With this list, you can decide which company is best for your business and its agenda. This will help in getting your business a stronger footing in the digital domain.
Choosing the correct option will help make you starkly visible amidst the sea of competitors.