The Hard Part about Digital Marketing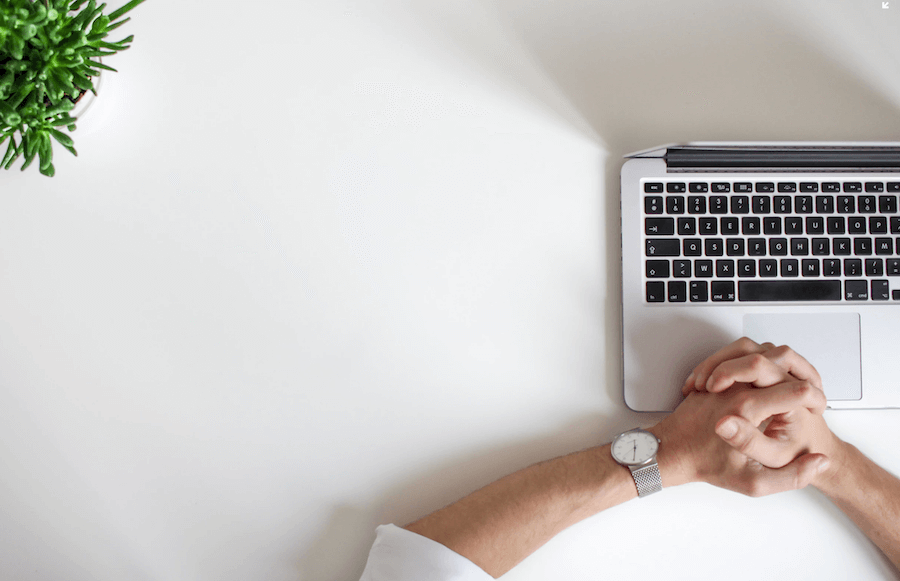 Digital marketing is not an easy subject. I have been in the digital marketing space for more than 10 years, and I am still learning new tools and new digital marketing tactics. However, with time, learning new tools becomes easy. Learning new concepts becomes easy.
As you spend a lot of years in Digital Marketing, you will end up realizing that the only way is to keep yourself updated and an expert is to keep learning new things. Your ability to learn new tools and new digital marketing tactics will improve as you understand the fundamentals better. This is not the hard part.
The longer I practice digital marketing, the more I get to the core fundamentals. And it has taken me 10 years to get to the core.
The hard part of digital marketing is to get to the core fundamental truth.
What is the core fundamental truth?
It's about the user. It's always about the user. You have to put the user, first.
Right now, I am writing this blog post on a WordPress content management system. After publishing the blog post, I will share it on social media channels. Then I will run an ad campaign for it. Then I will check my analytics to see the amount of traffic it has got. But this is not digital marketing.
None of these tools, stats and technology matters, if I forget that there is a real user behind the screen who will be interacting with my content.
I am talking about YOU.
I have to realize that I am talking to You, through the digital medium, and it is as good as me standing next to you, and talking to you.
When we meet people at parties, offices, streets, at home, we cannot ignore them. They are right in front of us. The way we behave with them is completely different.
Whether we are just talking to them, persuading them to buy something from us, or teaching them, we behave in a completely different manner, because they are right in front of us.
The best digital marketers in this world, take what they do online, to a level of efficiency of offline interaction. This is the hardest part to master. This makes you a true marketer.
A great marketer would write a sales email like he would do a sales pitch in person.
A YouTuber who gets millions of subscribers talks to the camera as if he is talking to a subscriber who is standing right in front of him.
Email marketers write email like a friend writes an email to a friend.
It is so easy to forget that the content we create, is for real people out there who are connecting with you via the internet and personal devices.
We often get caught up in the numbers. Analytics, stats, revenue, sales and so on. When we forget to put the user first, we become bad digital marketers.
That's the hardest part about digital marketing, to constantly remember that there is a real flesh and blood human out there, for whom you are doing your marketing activity.
As you become a more experienced marketer, you will more often remember that everything that we do with digital marketing, is just a means to connect to real people.
The technology and the interface through which you connect to real people is not as important as the people itself. Technology is a means to an end. If you have mastered the technology, but forgot about the people, you are a failed digital marketer.
That's why I recommend all my students to be more of digital MARKETERS, and less of DIGITAL marketers.
When you remember this truth more often…
You will write copy that connects with people and gets them to transact with you.
You will write blog posts that make people feel like you are just sitting next to them, and telling them an interesting story.
As a YouTuber, you will develop a very strong fan base because you are connecting with your audience on a deep level. Your subscribers appreciate your authenticity. You are behaving the same way that you would behave if they had met you in person.
As an email marketer, you will get very high open rates. People want to hear from you because they enjoy reading your content.
As an analytics expert, you will be able to get better insights from data, because you are putting the user first. You remember that whatever you are doing is to serve real users, and the technology is just a means to do it. If you have great technology, but forget to serve the people, you are going to fail.
As an app developer, you will be able to develop beautiful user interfaces because you are not looking at the app, but looking at how people will use the app.
Digital marketing works because people are on the internet.
Without people, your ad will get no clicks, your landing page will get no optins, your blog will have no readers, your emails will get no opens, and your videos will get no likes, comments or shares.
It's a simple concept, but hard to master.
And as with everything in life, the simplest things are the hardest to master.