How To Write a Digital Marketing Manager Resume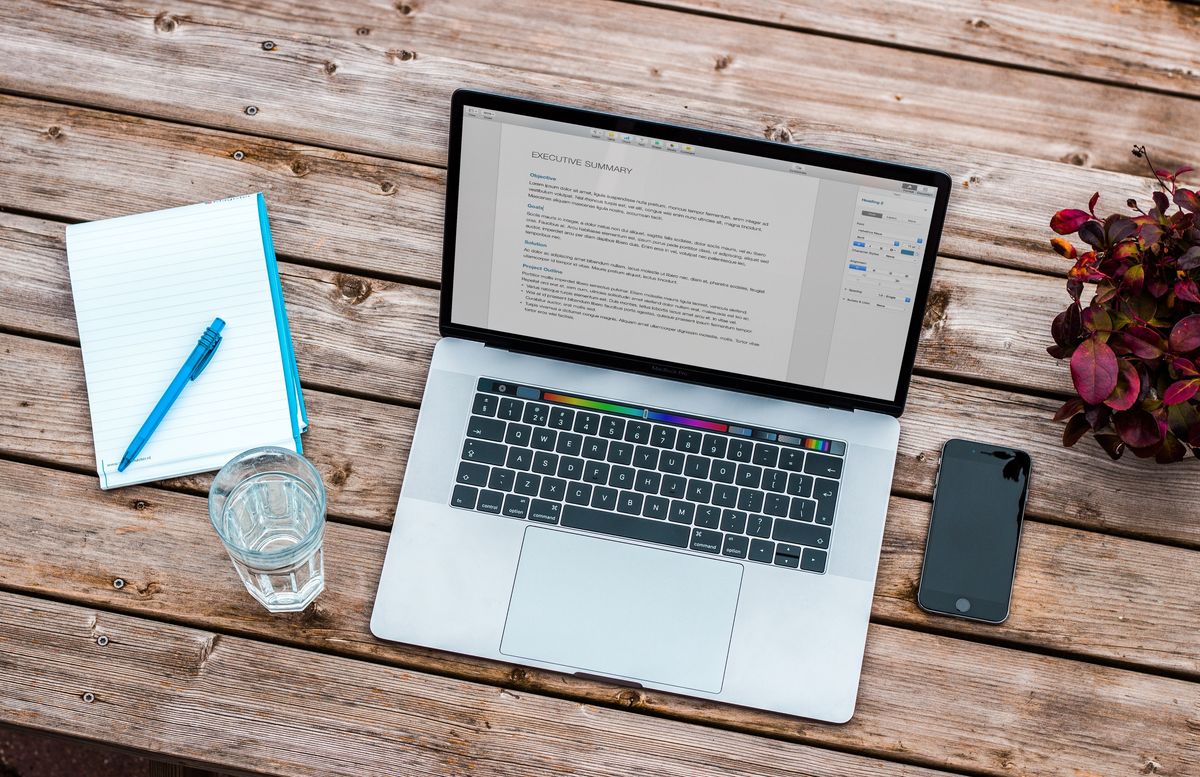 While looking for a higher role in the Digital Marketing industry, you must have what it takes to be the hire the organization is looking for. And when you are applying to the role of a Digital Marketing Manager, you have to showcase your best skills. You need to market yourself digitally to the employer. To begin with, you need to have a captivating resume that displays the right set of skills and experience you hold, a story told in simple words.
Digital Marketing has become highly desirable in today's job marketplace. Since, this industry is highly competitive, there are hundreds of resumes against every vacancy being published by the companies. To stand out, your resume must highlight the areas which will grab eyeballs. Apart from gaining more skills and experience, personal branding plays a significant part in a resume.
A resume is something that allows you to market yourself in the best possible manner while considering that there are numerous candidates standing in the queue. So let's understand how to write a Digital Marketing Manager resume portraying yourself as an expert in all the important aspects of the role that the industry demands.
Focus on Building Quality Resume
Unlike any SEM campaign, you must get a high level candidate Quality Score and your resume must be capable of making an impression. Remember, you have three minutes to impress the recruiter. Your resume must highlight your significant achievements and key milestones that you have conquered through your career while working as an SEO expert, SEO supervisor, digital marketing analyst or any similar roles in the past.
You are going to apply for the position of Manager, so your resume must include leadership, mentorship, account management and man-management skills and also must demonstrate qualities that distinguish you from other interested candidates.
You must possess skill sets which speak to your ability to strategize and deliver effective digital marketing campaigns and mention the significant KPIs and results that you achieved. Your resume must make you come across as a confident, skillful and successful professional.
Avoid Making it Too Long
Do not exceed more than two pages, in fact, lesser the content the better. Brevity is much sought after here. In fact, many companies insist on one page resumes only. You need to learn the art of conveying all your information, be it a list of past employers, or a list of awards and achievements.
While describing the past accomplishments, try to make use of action verbs amalgamating it with quantitative data. And since space is a constraint, avoid adding your own photo to the resumes unless a recruiter has explicitly asked for it. Make optimum use of the space available.
Go Reverse-Chronological
While writing a Digital Marketing Manager resume, always try to add information in reverse-chronological format. This is the most recommended format that successfully impresses the HR managers. Start with the introduction paragraph followed with skills and interests. Add your goals and explain how you can make a difference and be a game changer for the company.
Then add the educational qualifications in reverse- chronological manner starting from the most recent one. Make your work history and experience the star of the show and highlight all the key roles you have performed in the past. Begin with the most current role and frame out a reverse timeline revealing your professional progress all these years throughout your career.
Creativity is the need of the hour. Add your advertising and digital marketing skillset which clearly showcases the creative aspect of your job and personality. Keywords are undeniably important whether it is an SEO campaign or a Digital Marketing Manager's resume. So try to add as many keywords as you can; but they have to closely relate to the requirements being displayed in the job advertisement.
Reverse-chronological resume follows a defined format where the candidate's details are displayed as following:
Contact Details
Professional Summary/ Resume Objectives
Work History/ Work Experience
Education
Skills
Additional Info (if any)
What to Add to the Digital Marketing Manager Resume
Now let us look at what are the different things that you have to add to your digital marketing resume to make it complete and attractive.
Summary Statement: Adding a Summary Statement gives weightage to the resume as it is your introduction in a nutshell. It is a focal point of your resume that provides a brief synopsis of the skills and work experience. Begin with telling the recruiter about yourself, who you are and what you want to achieve in your career.
Add the key details about the work experience and list the attributes that makes you a prime candidate for this position. Here, you can use attractive words such as 'fluently transitions' or 'niche market campaigns', etc. while making a statement. Briefly describe your motivation for pursuing a career in the Digital Marketing industry.
Note: Add a minimum of three succinct and impressive statements that precisely explain your qualification, skills and job title.
Professional Summary: Next, include a Professional Summary section that denotes the professional skills in a bulleted format. Since you are applying for a management role, therefore, it is beneficial to add relevant experience even if you gained it in a different area or industry.
The best practice here is not to add more than six skills to make this section look neat, crisp, impressive and prevent it from being messy. Give the recruiters a strong indication that you are the right candidate for the digital marketing manager position by adding a specific set of capabilities under this section.
Note: The professional summary must include skills directly relevant to the position such as the 'SEO Specialist', 'SEM Expert' etc.
Experience Section: Let your work experiences be your storyteller that paves the way for you to bag the new position by adding the meaningful details about your work history. Illustrate your duties, results and impact for all your former job positions which can contribute positively towards you getting the Digital Marketing Manager role. Also, include the period of employment for each position and the duties performed starting with the most recent role. The recruiters definitely do not want to read bulk content, so keep it simple in bulleted points.
The Digital Marketing industry follows a hierarchical order in terms of the roles and responsibilities. Being a Digital Marketing Manager signifies that you are packed with certain skills as it requires several years of experience in the industry to reach this level. So, do not hesitate to add all the employers you have served in the past.
Note: Current positions must be written in present tense while all the past positions must include past tense.
Highlight your Digital Qualities
Digital qualities are the attributes worth demonstrating and not just mentioning. List your capabilities that pitches you as an innovative person who is comfortable implementing all the latest digital marketing tools for project purposes. It has to be a blend of innovative technology and ideas which result in generating more business leads and increase sales. Having superior technology skills is a key ingredient to this role.
One of the primary roles of the Digital Marketing Manager is to identify and evaluate new technology and utilize the Web analytics tools for measuring the website traffic with the intent to optimize the marketing campaign, social media, email marketing, etc. in a better way.
Demonstrate your ability to convert the visitor into customer to boost the sales graph. Show your efficiency and proficiency in running a digital marketing campaign successfully.
Reveal your digital skills and list the perceptible outcomes attained as a result of using these skills. After all it is important for you to know exactly the roles and responsibilities of a Digital Marketing Manager and demonstrate the same through your resume.
Simply put, the digital marketing managers are accountable for developing, executing and managing digital marketing campaigns to promote a company or its products and services. Your resume should speak of you having the ability and experience to execute these skills.
Apart from this, as a Digital Marketing Manager, you will be responsible for enhancing brand awareness through various digital channels. Not to mention, driving website traffic, acquiring leads and ensuring higher organic rating in search engine listings for your employer's or client's website.
Certifications Speak for your Talent
Certification is the way to become in demand. Over the next couple of years, studies show that there will be a huge dearth of digital marketing professionals globally. According to a study, there will be more than 1,50,000 jobs worldwide with a very little talent to fill them up. Individuals with Digital Marketing Certification will be in high demand and you need to tailor your resume accordingly in order to ensure that it meets this rising demand.
Since, certifications are the evidence of specialized skills and knowledge, list all your relevant certifications in the education section of your resume. To some extent, the certifications often display the set of tasks and proficiencies required to perform a digital marketing manager's role efficiently.
The certifications are sometimes as impressive as a four-year professional degree. It's not even important to list all the certifications you have done so far, in fact, add those that closely match the job description.
That being said, I am not a huge advocate of certifications because they show you what you know, but not what you can do. What employers expect right now is proof that you can execute something. That's why projects are important. If you do a project and implement what you have learned, your project becomes your resume.
Why A Strong Resume is Required?
The Digital Marketing field is growing at a fast pace and there seems to be an imminent boom in the number of positions up for grabs. If you incorporate all these best practices in your digital marketing manager resume, you will have a better chance to make a positive impression and get called for an interview.
Another important thing that you should consider while writing a resume for Digital Marketing Manager position is the use of appropriate keywords. To get hired for the position, the keywords are one of the basic things that allow the resume to pass the ATS (Application Tracking System).
ATS tracks and scans the resume and other attached documents for the keywords relevant to the job description. Afterwards, it picks the one that best matches the requirements included in the job listing. Include keywords such as digital marketing, SMM analyst, niche advertising and brand promotion to make it past the Application Tracking System.
Mistakes To Avoid While Writing A Resume
Since you are applying for Digital Marketing Manager role, you must be aware of the importance of proofreading to avoid grammatical errors and typos. Another crucial thing is the failure to include the key skills that the job demands.
As a marketing manager, you should have a good grasp over promotional techniques, advertising practices and IT skills. It is not always important to list all the details such as the last drawn salary, hours of working or former supervisor's details until you are asked to do so.
Avoid attaching a generic resume with your job application for the position of Digital Marketing Manager. Modify and align your resume to the most relevant roles and responsibilities included in the job advertisement.
Tips for Writing a Digital Marketing Manager Resume
All the above mentioned guidelines must be followed and taken care of throughout the process of writing the resume for the role of Digital Marketing Manager. However, one thing that can be compromised to some extent is the resume format.
To keep it in reverse-chronological format reflects professionalism; though there are two other formats that can be considered. Let's understand what these formats are and how they are distinguished.
Reverse chronological resume focuses more on the work experience
Skills based resume format, as the name suggests highlights the skills
Hybrid/ Combination resume format aims at highlighting both the skills and the experience
What's the Best Format for Resume?
To understand the resume formats for digital marketing manager position further, it is crucial to know the importance of all three formats.
The selection of resume format solely depends upon the career path.
Reverse-chronological resume is appropriate for the industry that demands a lot of experience.
Skills based resume or functional resume format fits the role that asks for a broader skillset and hands on portfolio of projects.
Hybrid or Combination resume format applies to the senior level position or highly specialized role where both skills and work experience is required.
Conclusion
Digital Marketing Manager is a very competitive role and the candidates require a special skillset to get hired for this position. Undoubtedly, it takes time to frame a well-written resume, but the time is well-spent as it will greatly increase your chances to secure the job. Your resume is the first impression to your prospective employer and it better be good. It could pave the way for your successful career in the future.