Top 10 Digital Marketing Agencies in Bangalore, India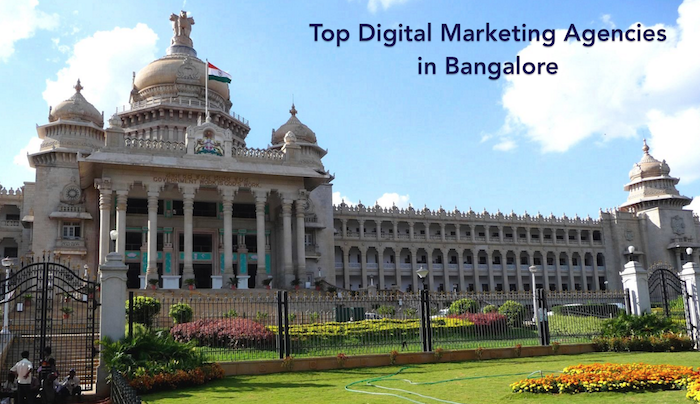 Update: I have started my own digital marketing agency called PixelTrack and if you are looking for digital marketing services, contact me at deepak@pixeltrack.in [If you have landed on this page, you know we are good with SEO and content marketing!]
Many of my readers have asked me to refer digital marketing agencies in India that can handle their marketing campaigns. Since I am not able to take all the projects myself, I usually give them names of some top agencies.
If you are looking for digital marketing agencies, then the following list will be of help. The items are not in order, in my view all are good agencies. This is a list just for Bangalore, I will come up with more lists for other cities soon!
Updated: June 2018
1. Openthrive

Openthrive is a HubSpot certified inbound marketing agency in Bangalore, India. It's a fully managed digital and inbound marketing service, offering to enterprises and startups – Brand building, SEO, content marketing, social media marketing, lead generation and total revenue.
It focuses on Automation a lot – Automation of every little step inside the company to make processes easier, and cut the budget drastically.
It has mastered the marketing and sales funnels, and has clients both in India and abroad. Along with the traditional methods, it practices some out-of-the-box strategies for every client.
2. Geek Creative Agency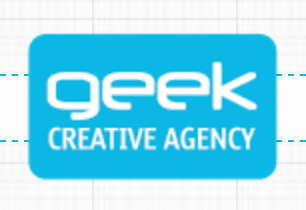 Situated in Indiranagar, Geek Creative works across all forms of media – print, digital and broadcast. They do not limit themselves to simply branding; advertising, interactive experiences, animation and web analytics all form part of their wide scope of talents. They have the ability to optimize online campaigns to suit desktops, mobile phones and tablets.
Geek Creative Agency has one self-proclaimed mission – to help B2C (Business to Consumer) and B2B (Business to Business) companies establish their brand names and create a buzz around their products.
Geek Creative is always on the outlook for clients who share their creative outlook on storytelling and communication.
3. AliveNow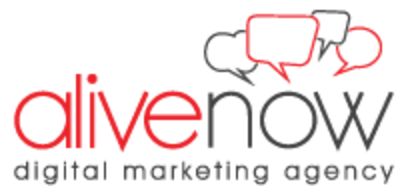 AliveNow Digital marketing Agency, situated in the heart of Indiranagar, easily makes the Top 10 list. In 2011, a mere two years after it was launched, it made Businessworld magazine's list of 25 hottest start-ups. Founder and CEO Adhvith Dhuddu made India Today's cover in 2012 as the youngest CEO of the nation's top 20 entrepreneurs.
Leadership of that caliber has catapulted AliveNow to the forefront of Indian social media marketing with a veritable who's-who list of international clients. The company works with smaller brands as well and firms from every sector using its cross-platform and custom-built apps.
4. Adsyndicate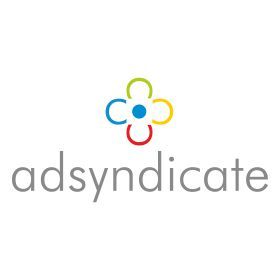 Adsyndicate is India's premier and independent 360-degree communication agency with over 25 years of experience and located in 12 cities nationwide. They are a full-service digital agency offering innovative and creative solutions. Their services include Digital Marketing, Films, Events, BTL, Print and Design Services.
They draw on the versatile talents of a rare, gifted breed of professionals who dream advertising. Live advertising. Breathe advertising. According to them: "We marry insights with innovation. Research with reason. Big leap thinking with big ticket branding."
5. DigitalLove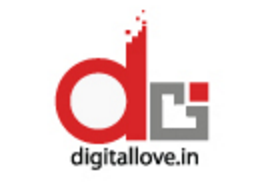 Apparently DigitalLove's clients call them a lead generation machine. This digital marketing services and training company is located in Domlur focuses its marketing services on CEOs, CMOs and marketing executives to assist companies to achieve their business targets using a range of marketing strategies centered on optimizing profits.
DigitalLove is a Google Certified Partner with decades of experience in education, software development, learning strategies and Art & Design. Its strengths lie in the areas of SEO ranking, market research, lead generation and lead conversion. It is also a leading provider of SEM, SEO and SMO training.
6. Digicliff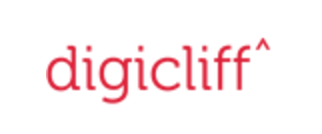 Digicliff is a digital marketing company that is just seven years old, but it has already secured some of India's and the world's biggest corporations as clients.
From their offices in New Thippasandra, Digicliff's marketing design specialists create innovative campaigns with one critical focus – adding value to their clients' respective organizations.
Well versed on platforms across the board including mobile, social media and the web, Digicliff represents one of the most versatile players in the B2B and B2C marketing industry with a proven track record that belies its relatively recent establishment. It prides itself in offering scalable and interactive solutions and services.
7. WAT Consult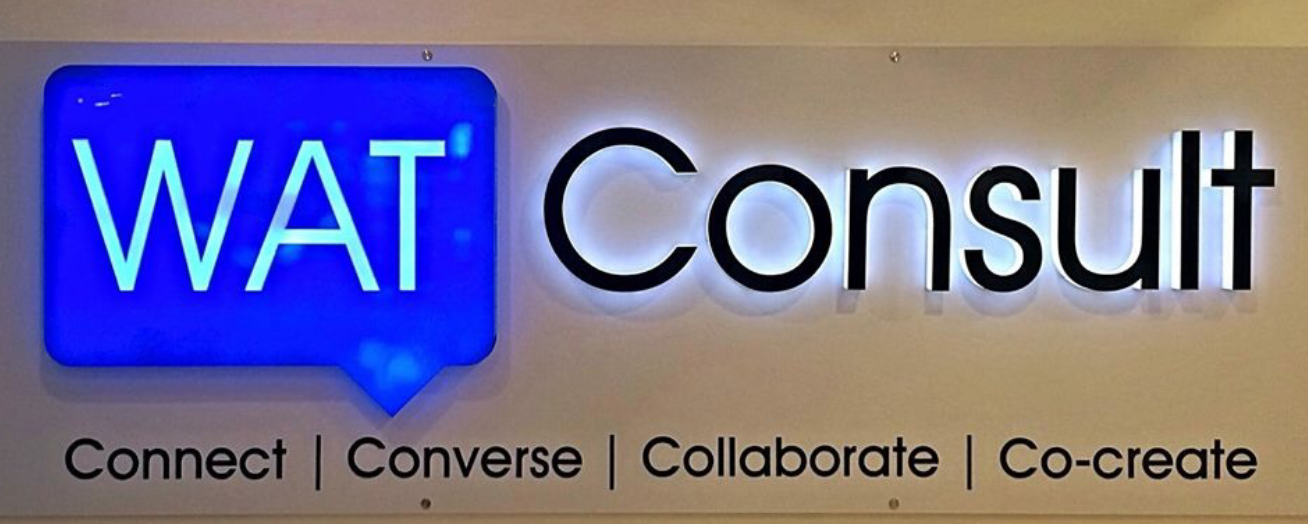 WAT Consult brands itself as a full service digital marketing agency that features the best minds in the business. That assertion is hard to argue with after global advertising giant, Dentsu acquired this 9 year old company for about 200 crores recently.
Comprising of a talented team of 150 people specializing in various facets of analytics, technology development, creative design and media strategy, WAT consult prizes creativity in campaign design.
They state their priorities as mobile, video, social media and digital. WAT Consult has proven itself to be a pioneer and ahead of the curve when it comes to marketing in all its forms.
8. Web Chutney

Ranked as India's premier digital agency, Web Chutney is based on Richmond Road in Bengaluru. This award-winning company centers its campaign strategies for the world's biggest brands on delivering engaging, interactive content to lay the foundation of strong, positive relationships with consumers across the globe.
Employing over 200 digital marketing professionals across India's major cities, Web Chutney provides website design, online advertising, social media, mobile marketing and SEO services that are visions of creativity and innovation.
Every project is an exciting combination of these various techniques with the goal of drawing consumers in with compelling content and then ensuring that they remember the brand and the product to maximize sale potential.
9. Ralecon

Ralecon is a leading Indian digital marketing company that services clients in almost ten countries around the world in fields as diverse as travel and tourism, education, real estate and retail.
They take great pride in the fact that over 9% of its business is from repeat clients who have been wowed by Ralecon's technical expertise and proven results.
Ralecon is both a Google Certified Partner and Microsoft Bing partner that tops Google rankings for marketing agencies in Bangalore.
Its in-house marketing research and campaign design departments ensure that clients are provided with unique digital marketing solutions that are tailored to their specific needs and goals every time.
10. Webenza

Webenza is a relative newcomer to the game with just three years since its inception. Yet, it has outperformed many established firms with its staff of less than fifty personnel.
Webenza takes the unique approach of tackling every project with what they term a 'unified strategy'. This involves developing several plans of attack across numerous social media, web and online platforms, designed and timed to work in conjunction and in harmony with each other.
The company's offices personify the 'work is fun' approach that management stresses on, resulting in a workplace extremely conducive to creative thought and original, inspired solutions. This out-of-the-box approach has yielded Webenza excellent results over the years.
11. 22 By 4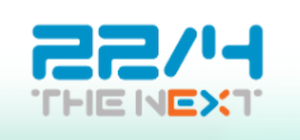 Based in Domlur, 22 By 4 specializes in every digital marketing need that a business could imagine. In its portfolio are the basics to set up a company, including logo, branding and user interface designs for all media platforms, as well as every form of digital marketing and content management options that a business could require to attract customers and convert leads to sales.
22 by 4 also provides domain and hosting assistance that allows businesses to concentrate on selling while this innovative company ensures that everything is running well behind the scenes.
12. Interactive Avenues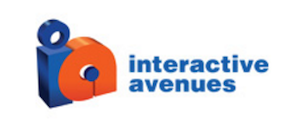 Interactive Avenues is under ten years old but already comprises the largest team of digital marketing specialists in the country. It is the Indian subsidiary of international media conglomerate, IPG Mediabrands, which allows Interactive Media to tap into the global media expertise of over 8,500 talented individuals.
Using analytic algorithms to decipher the mountain of data that a business receives, including CPC and CTR from websites, Interactive Avenues devises precise response strategies that may be applied through any platform, be it web content, print and broadcast advertising and social media campaigns.
Interactive Avenues stresses heavily on the inception of revolutionary ideas to develop innovative solutions for its clients and has the right staff to deliver on this.
Conclusion
I hope this list gave you an idea about the top digital marketing agencies in Bangalore. If I have missed something, please mention in the comments below.