Top 10 Digital Marketing Agencies in Hyderabad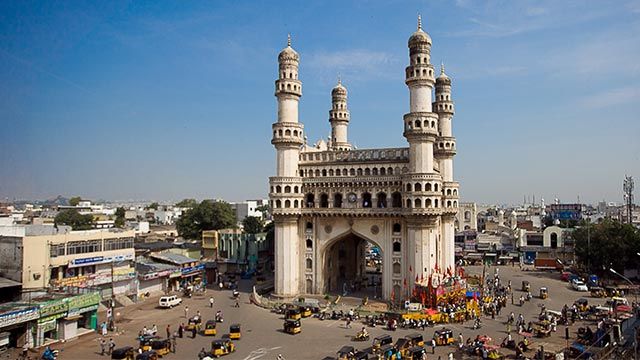 As opposed to the traditional form of marketing, digital media has changed the flow of business, making it even faster, smoother and taking it to social forums for one-to-one interaction with customers and clients. So one thought that would inherently come to your mind is that what makes digital marketing so different and why is it so in-market now?
Digital marketing is an overpowering tool. It lets business owners promote their product and services on various platforms, including Facebook, Instagram, WhatsApp, LinkedIn, Pinterest, YouTube, and Twitter.
With a prime motto to generate more customers and retain the existing ones, digital marketing has been well-accepted by people globally. In that context, what you can do for your business to grow is to adapt to changing times, blend in with customer tastes and migrate to the platforms where your customers are most likely to be active.
It becomes easier to understand the vast majority of the audience that you'd get access to if you know that according to a report in 2017, there are approximately 196.02 million social media users in India and 2.46 billion users worldwide. That makes it imperative for you to use social media for your business. The onus here is that this marketing strategy demands lesser time, lesser effort, and lesser money.
In this post, I have listed Top 10 Social Media Marketing Companies in Hyderabad which can be your business partner to take your business to the next level by producing a large customer base, higher revenue, and creating an impressive brand image, no matter the size of your business.
So let us take a look:
1. ShootOrder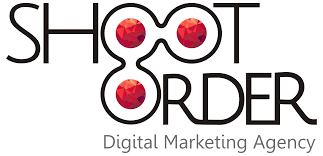 ShootOrder is a division of Ivent It Solutions Pvt. Ltd. and is a privately held digital marketing company in Hyderabad, India. With an endless hunger for perfection they have brought resounding success for clients with their creative, innovative and strategic marketing campaigns. Their talented pool of experts is well known for perfection and for delivering results on time, which has led to increased business for their clients.
Their biggest strength being client-relationship, they have been delivering top-notch services to more than 200 clients globally, in the area of SEO services, pay per click advertising (PPC), social media marketing, email marketing, web hosting, web designing, CMS custom development, e-commerce custom development, PHP development, and web application development.
They love their work, and that is evident by the fact that they have been thriving in this business and serving global clientele without a glitch or any sense of dissatisfaction with their services from clients. Over the years, they have developed their own set of digital marketing tools, which makes ShootOrder unique, cost-effective and an expert in their field.
Location: Hyderabad
Founded In: 2012
Top Clients: Centuary, Hindware, BMW, Amravati, Nalsar, Hetero, Oasis, Hare Krishna, The Times Group, Delhi Public School, Ping, LACG, Moya, Rangat
Awards: Google Partner
Website: ShootOrder.com
2. Brightcom

Being in the business of digital marketing for almost two decades now, Brightcom has developed mechanisms to lead enterprises into an increase growth rate and return on investment. Their "compass" proprietary technology and teams of trusted experts across the globe have branded them as an entry point for all the best the programmatic world has to offer.
They optimise each campaign according to the client's specific needs and unique target audience, with cherry-picked publishers and view ability as their fundamental value.
Their video advertising services across mobile, desktop and connected devices ensure maximum monetization and advances targeting for consistent, successful results for their clients. They have made a name for themselves across the globe and have marked their presence in cities like New York, Mexico, Hyderabad, Manila.
Their whole-hearted focus on the needs of their clients to offer them premium traffic, quality assurance and media opportunities, makes them a leader in the market. With specially selected partners like Microsoft, AoI, Smart+, Reckitt Benckiser, and Rubicon, they have ensured superior product delivery.
Location: Hyderabad
Founded In: 1999
Top Clients: Havas Digital, JWT, Mediacom, Mindshare, Neo@Ogilvy, Ogilvy One, OMD, Satchi&Satchi, TBWA, and ZenithOptiMedia
Awards: Finalist for Best AD Tech Tool at Cynopsis Digital Model D Awards 2016.
Website: Brightcom.com
3. Tempest Advertising
Tempest has been in the business of making businesses work better for almost two decades now. A leading company that has established a name for itself in providing complete solutions for all advertising and digital marketing including Brand management, Media planning, Corporate Brand positioning, Ad campaigns across all media like digital, print, radio, TV, new media, outdoors. They don't just communicate with buyers to sell but also advertise to make people's lives better.
They are among the top 25 digital agencies in India-specialising in Digital Media, member of Tribe Global- a worldwide independent agency network and provide 360-degree communication solutions with expertise in web designing & development, Search Engine Optimization (SEO), Social Media, PR, events, corporate logos, and brochures. They have clients from across sectors like Agri, FMCG, Real estate, Industrial, Automobile, Software, Healthcare, Hospitality and Education with the likes of Essilor, GVK, Ramoji Film City, Pepsi and Saint Gobain.
Location: Hyderabad and other major cities
Founded In: 1998
Top Clients: Essilor, GVK, Ramoji Film City, Pepsi and Saint Gobain
Website: Tempest Advertising
4. First Show
A company that was formed as ideation of young and crazy entrepreneurs, First Show has been providing excellent services to its clients since its inception. With an appetite to be unique, they began their journey with no rules or boundaries. They believe in thinking out of the box and delivering eccentric yet practical ideas. Firstshow has been around for three years and has grown and matured professionally, personally and perceptively.
Through serving clients with top-notch products via Online Advertising, Websites development and design, Digital Strategy, Search Engine Optimization, Social Media Management, and Marketing Automation, they have developed for themselves a trust among their clients. It would not be incorrect if we say that they breathe digital, think digital and talk digital.
Location: Hyderabad
Founded In: 2015
Top Clients: MastGo, Season Buy, Mahavir Group, Blush, Wham, UPX, Sanskriti, Chai Bisket, Asian Cinemas, Beer County, Dr Reddy's, Pier 33, Vivah, and many more
Awards: Google partner, ADEX'14 Gold Category: Corporate Identity Kit
5. Artbeat Communication
Having been based out of Hyderabad since the year 2000, they are the best choice to opt for if you're looking for advertising in this region. Not only are they well versed with the local markets of Andhra Pradesh and Telangana but also know the exact pulse of the target audience. They have a loyal and broad base of clients across industries like FMCG, Education, Corporate, Food and Beverages, Health, Hospitality and Real Estate, owing to their timely delivery and best products.
They are an expert online digital marketing agency and offer highly professional, and cost-effective digital marketing services and creative content to clients, with tailor-made solutions are for each client. They serve in the domain of website hosting, website creation, and domain name integration and also provide a holistic approach to Digital Marketing Strategy that integrates technology, content, creatives, SEO, analytics and organic ranking on search engines and paid marketing. With affordable services and an exquisite understanding of the market, they have undoubtedly become a top choice of consumers.
Location: Hyderabad
Founded In: 2007
Top Clients: Lakhotia, Varshi, Grahasti, Phoenix, Select Cafe, Not Made in China,Cascade, Mode, Dadus, Jharokha, Karvy, and others.
6. WebEnrich
WebErich provides its clients with Internet Marketing, Web Design & Development services and has a team of highly professional and creative technical and marketing experts. Their USP is the way they modify the digital marketing campaigns as per the client's needs, to maximize the ROI.
Over the last eight years of its existence, WebEnrich has successfully established a vast list of clientele to which it has been providing increased traffic and top search engine rankings. Their comprehensive collection of tools and professional services propel the client's website to greater heights of success in areas of digital marketing. WebEnrich takes pride in delivering Innovative designs, customer-centric services and a talented and experienced team that continually strives to provide practical solutions to the customers.
Location: Hyderabad and Melbourne
Founded In: 2009
Top Clients: ICFAI, CalendarLabs.com, PROP Tiger, Aayushiddhi, AbodesIndia, Air Ticket Saver, Aviation Longbook, Fundly, Globus and others
Awards: Google Partner, Bing ads
7. Yyttrium
YIT is dedicated to helping its clients in website design, website usability and digital marketing including e-commerce solutions, web application development & integration, landing pages design, SEO (Search Engine Optimization), SEM (Search Engine Marketing), social media marketing, social media marketing analytics, digital media strategy and digital marketing campaigns.
With a team that always works its best to provide cutting-edge solutions, they have surely set a benchmark by themselves. Their high quality work and the ability to understand the client's expectations has always given them remarkable success as an agency.
With a straightforward but effective process, they have been developing tailor-made solutions for the Indian market for B2C and B2B digital marketing company/services. Their expert team understands and analyses the client's requirements to come up with personalized plans for expanding growth and returns of their customers. Yttrium Info Technologies Pvt. Ltd. (YIT), is a full-service web design and digital marketing agency based out of Hyderabad, India.
They were established as one of the leading providers of integrated website design, website development, website maintenance, and digital marketing solutions. Cost-effective digital marketing services support all the websites they design, hence they help in not just creating the website but effectively promote it online, which now they have done for almost over 100 clients now.
Location: Hyderabad
Founded In: 2012
Top Clients: GHCS, iamhungry, RS Residency Hotel, My Bonus, ISCON, Shreyas Foundation
8. Infinity Reach
Infinity Reach has been consistently delivering outstanding results combining creative ideas with their vast experience and superior technologies. Their focus is on building sustainable, and meaningful relationships with their clients and create for them, digital media campaigns par excellence. They have been consistently working towards building brand names for organisations from various industries like Corporates, Food and Beverage, Health and Fitness, and E-commerce.
They define digital strategies focusing on achieving the critical commercial goals of clients, raising their revenue, increasing efficiency, reducing cost, and communicating better with the target audience. Their focal services are Social Media Marketing, Search Engine Optimization, Advanced Web Analytics, Email Marketing, Pay Per Click, and Content Strategy.
Location: Hyderabad
Founded In: 2009
Top Clients: W Design Studio, Dega New, GMR, SMR, Radha TMT, Wizcraft, Escape Hunt, Hemtor, Hyderabad Nights, Shorts, The Dollar Business
9. GeeksChip
If there has been one company that has jumped from "a digital marketing company" to "the digital marketing company", then that has been GeeksChip. GeeksChip is a team of professional digital marketing experts who strive to transform the client's digital marketing experience and enhance the client's growth. They have been immensely successful with their SEO strategies to put their clients right at the top of search engine rankings.
GeeksChip is armed with skilled and experienced marketing professionals who are proficient at designing creative social media campaigns in various social forums to positively influence the rate of conversion.
They also analyze the client's performance regularly and accordingly build the client's marketing blueprint for an effective result. In Geekschip, they follow customer-centric work culture and offer – Facebook marketing, Twitter marketing, Instagram marketing, LinkedIn marketing, Pinterest marketing, social media audit, social media account management, and Social Media Marketing Services at a very reasonable price slab and across industries like Information Technology, Hospitality, Banking, Transport, Manufacture, Infrastructure, Education, Energy, Financial Services, Real Estate, Health Care, Automobile Industry, eCommerce, and Law Firms.
GeeksChip puts constant effort to deliver the best quality services to its clients and offers products like SEO Services, SMM Services, PPC Services, DM Services, ORM Services, and WEB Design. Geekschip – a new kid on the block with a bucketful of digi-business solutions across the world and is honed to deliver top rated, power packed and value-added ranking optimization services to help businesses peak on Search Engine Result Page.
Location: Hyderabad
Founded In: 2013
10. Digital Catalysts
Digital Catalysts or DigiCats has a collective domain experience of over 100 years and is a firm that provides 360 Degree Digital Marketing solutions. They leverage businesses by making brands more findable and accessible online and take pride in having businesses of varied sizes and across various industries making them a leader in the digital marketing game.
Their Digital Marketing, Web Building, Web Marketing and Interactive Marketing services are handcrafted to meet brand requirements specifically. They also conduct detailed audits to get an intricate understanding of the clients' problems and the challenges being faced and then formulate a business strategy.
DigiCats aims to help businesses build their brand value, increase brand visibility and generate business via their personalised strategies and services that merge into new and exciting marketing approaches with the tested ones. From understanding the client's business model to creating appropriate online marketing strategies and generating desired results, they definitely help in making your business stand apart.
Location: Hyderabad
Founded In: 2009
Top Clients: FabIndia, Bata, Garden Vareli, Neeru's, Lu Lu webstore, Pizza Hut, Monster, Orient, Humara Shop, Sahara Force India, Air Costa, Abhi Bus, Girijan and many others.
Awards: Finalist for Best AD Tech Tool at Cynopsis Digital Model D Awards 2016.
The speed at which the world of web design and web marketing is changing is overwhelming. There is a tremendous pressure on businesses to be competitive and innovative as every day sees the release of new google algorithms, new product launches and new competitors.
That is when it becomes all the more critical for businesses to have a reliable, efficient and cost-effective web marketing and development provider by their side.
Digital marketing is definitely reliable and can draw millions of consumers to you in a matter of milliseconds by increasing your visibility. So it makes more money for you with less expenditure and hence gives the best possible ROI. But a productive and successful social media campaign demands experience, tools, techniques and a continuous market study.
Thus, it is essential for you to hire the best suited digital marketing company. Here is the list of the best social media marketing companies that may aid your business to climb sky high. Go digital, be social, market efficiently and enhance your online visibility dragging more eyeballs to increase your sales and revenue.