MBA in Digital Marketing in India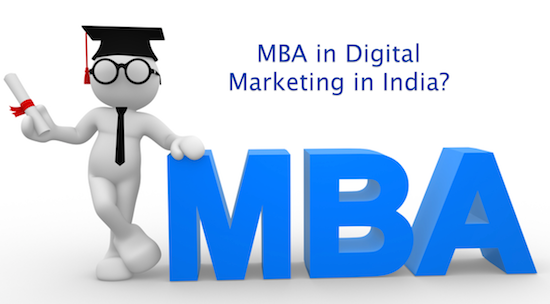 If you are looking to do an MBA in digital marketing in India, you need to read this article before you proceed. Having been in the digital marketing industry for the past ten years, I am yet to see a reputed college offer a good MBA program on Digital Marketing.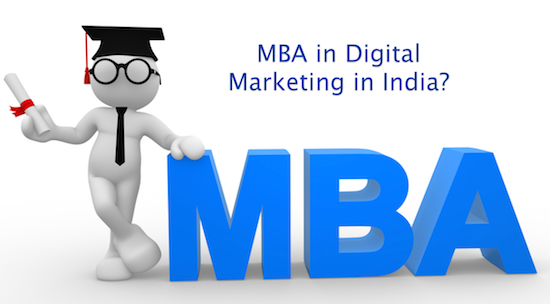 Digital marketing is a fast-changing field, and I don't think an MBA can help you become a digital marketing expert. Most of the DM experts are working in companies, and college professors do not know digital marketing unless they are spending thousands of dollars a month on digital marketing campaigns.
An MBA can teach you marketing strategy and basics of business, but not digital marketing. You can become a digital marketing expert only by applying the concepts you read. I recommend that you give a shot at becoming a self-made digital marketing expert than relying on someone else to make you an expert.
I became an expert by running my blogs and consulting various startups with digital marketing. The expertise comes from application and execution of the campaigns and not with an MBA or a course certificate. Digital marketing knowledge is freely available on the internet, but one of the reasons why there are very few experts in the market is because not everyone applies what they learn.
I would recommend that you do not even consider doing an MBA. Instead of wasting lakhs of rupees and two years of your time in an MBA, you can consider investing around Rs.50k to Rs.75k on digital marketing courses such as Digital Vidya, or become a self-made expert like me!
All it would take is a few thousand rupees to host your blog and try out all the paid marketing channels on the web. You can invest $50 in AdWords, $50 in Facebook ads and so on. With this experience, you will much ahead of your competition who are looking for digital marketing jobs in India.
If you want to get really serious, you can even consider self-publishing your book on digital marketing to prove your expertise. That would help much more than course certifications.
Thanks for reading this article and all the best for becoming a digital marketing expert. You can also join my free digital marketing course to get your feet wet in digital marketing.
Regards,
Deepak Kanakaraju