Indian Institute of Digital Education (IIDE) Review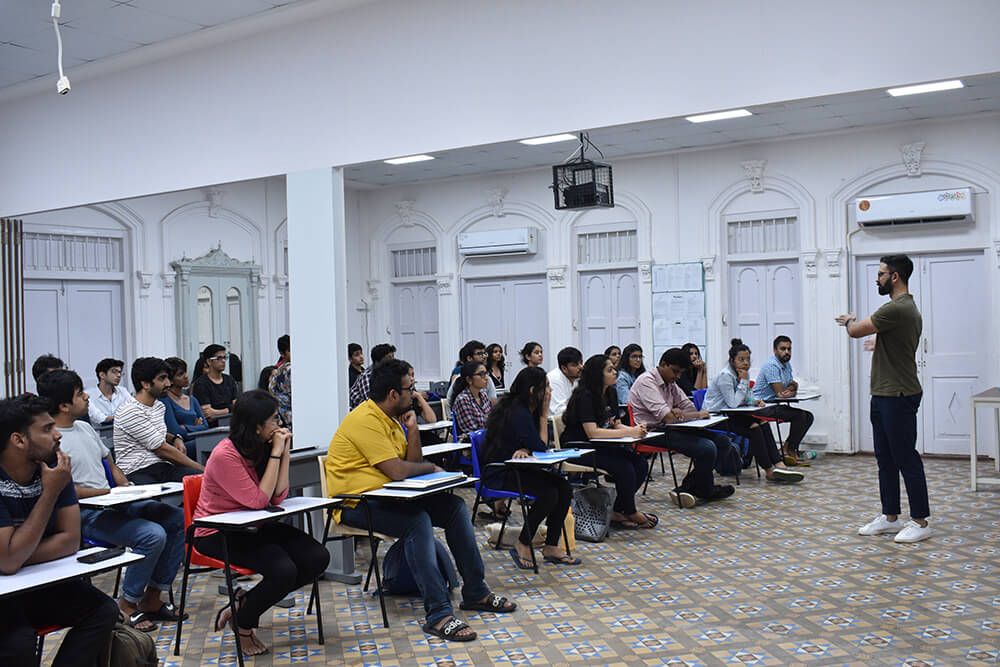 The digital economy is embedded in every corner of our lives, and it's definitely not going anywhere anytime soon. Though the market is bustling with digital marketing trends, the current Indian Education system ignores this demand and is unable to cater to the needs of new businesses.
The last time I was in Mumbai, I was invited as a speaker to an event hosted by the Ismail Community on "The Power of Digital" and one of my co-speaker (by coincidence) was Mr. Karan Shah, the founder of IIDE – Indian Institute of Digital Education.
Being from the same field, we connected and got really engrossed and excited by each other's work immediately. Unfortunately, being short on time, we weren't able to chat for longer and decided for the next time I visit Mumbai, we must meet.
Recently, when I was back in Mumbai, I visited Karan at the IIDE Campus in Andheri. His campus is one of the top digital marketing institutes in Mumbai.
To say the least, it was not what I expected, rather this place stood out so much that I decided I needed to share my experience with you.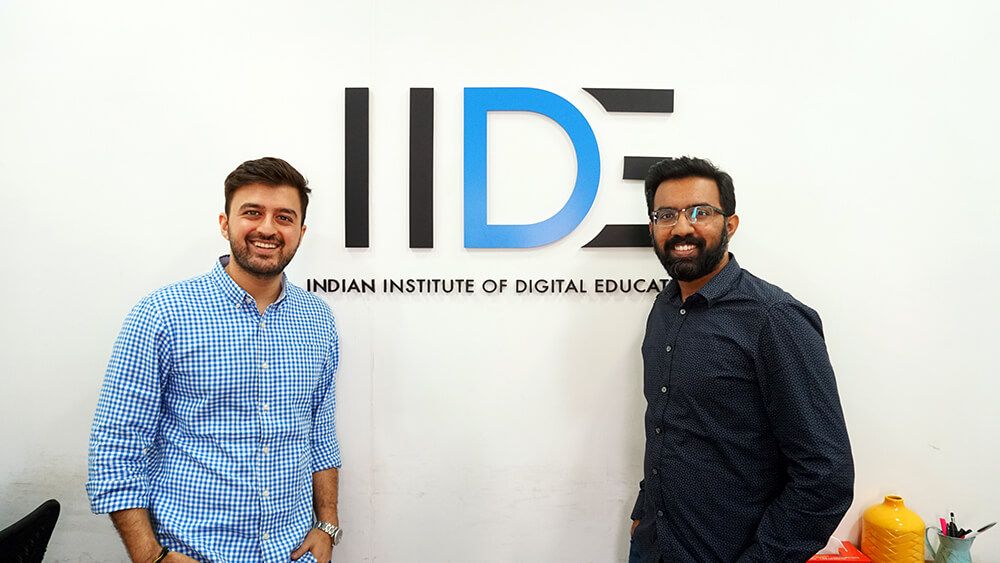 A brief into how IIDE started out
Karan started out in the digital industry not as an educator but as a core team member of Social Kinnect. As he shared with me, education, was always his true passion.
After spending almost a year with Social Kinnect, he majorly realized the importance of the digital industry, it's growth potential in the future and the lack of trained resources.
That's when he decided to do something.
IIDE started out as a small, 1 classroom institute on the 3rd floor of a high school in Bandra and in less than 3 years has grown to a 20,000 sq. Foot campus in Andheri, one at Jaihind College (Churchgate) and another one in Mulund.
They've managed to train 7500+ students in the past 3 years, got every student hired with the top agencies, collaborated with all the top colleges in Mumbai and what's more? They're investing heavily online, meaning, online courses.
IIDE was an experience for me and hope I can help share the same with you so you can make a better decision while choosing whom to go ahead with on your digital journey.
Here are some of the most convincing factors I found that makes it easy for any student or professional to take up the value they offer.
Why I liked IIDE
Their campus is placed right in the middle of the 3 educational hubs of the city – Andheri, Churchgate and Mulund. This makes the campus accessible to students from any corner of the city.
The classrooms are equipped with state of the art technologies – Each classroom has projectors, mics, whiteboards and of course uninterrupted Internet facilities. Their campus's aesthetic nature really caught my eye. They have created a brilliant school experience minus the stuff at school gone wrong. It was the perfect representation of a student-friendly campus.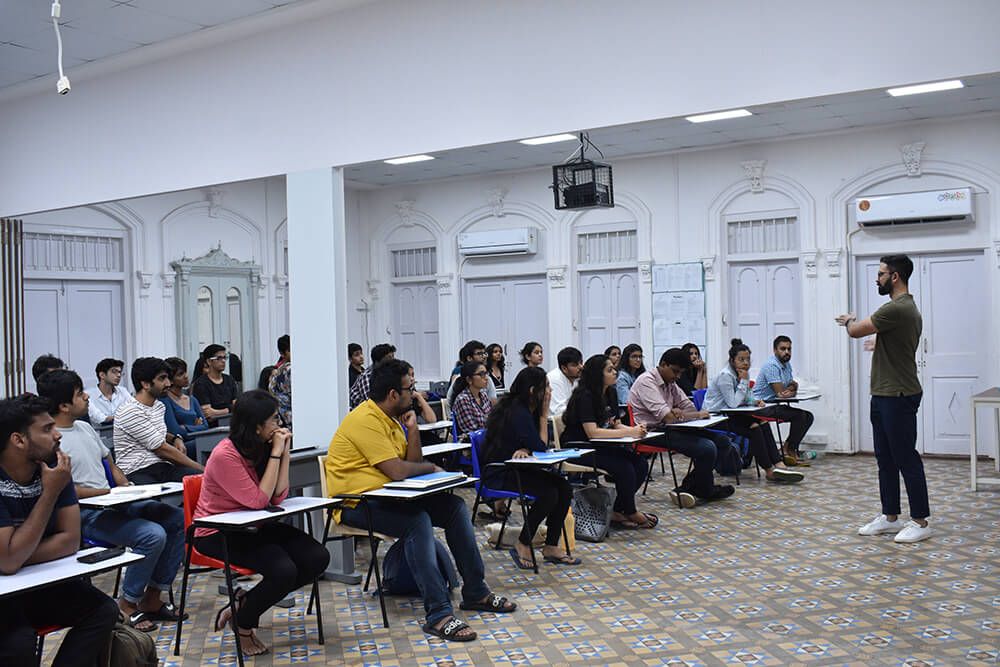 While I was interacting with the students I was told that IIDE makes sure that there is an equal balance between work and play. They ensure this by furnishing their campus with quick-witted games to keep their minds instilled with creativity.
After long sessions of learning on live brands, the students have a huge ground furnished with equipment to play sports like cricket, football, badminton and even more indoor games.
Like no other institute out there, as I mentioned before, they have culture. They celebrate long forgotten activities like – Diwali Day, Graduation Day and even events like Google Startup Weekend.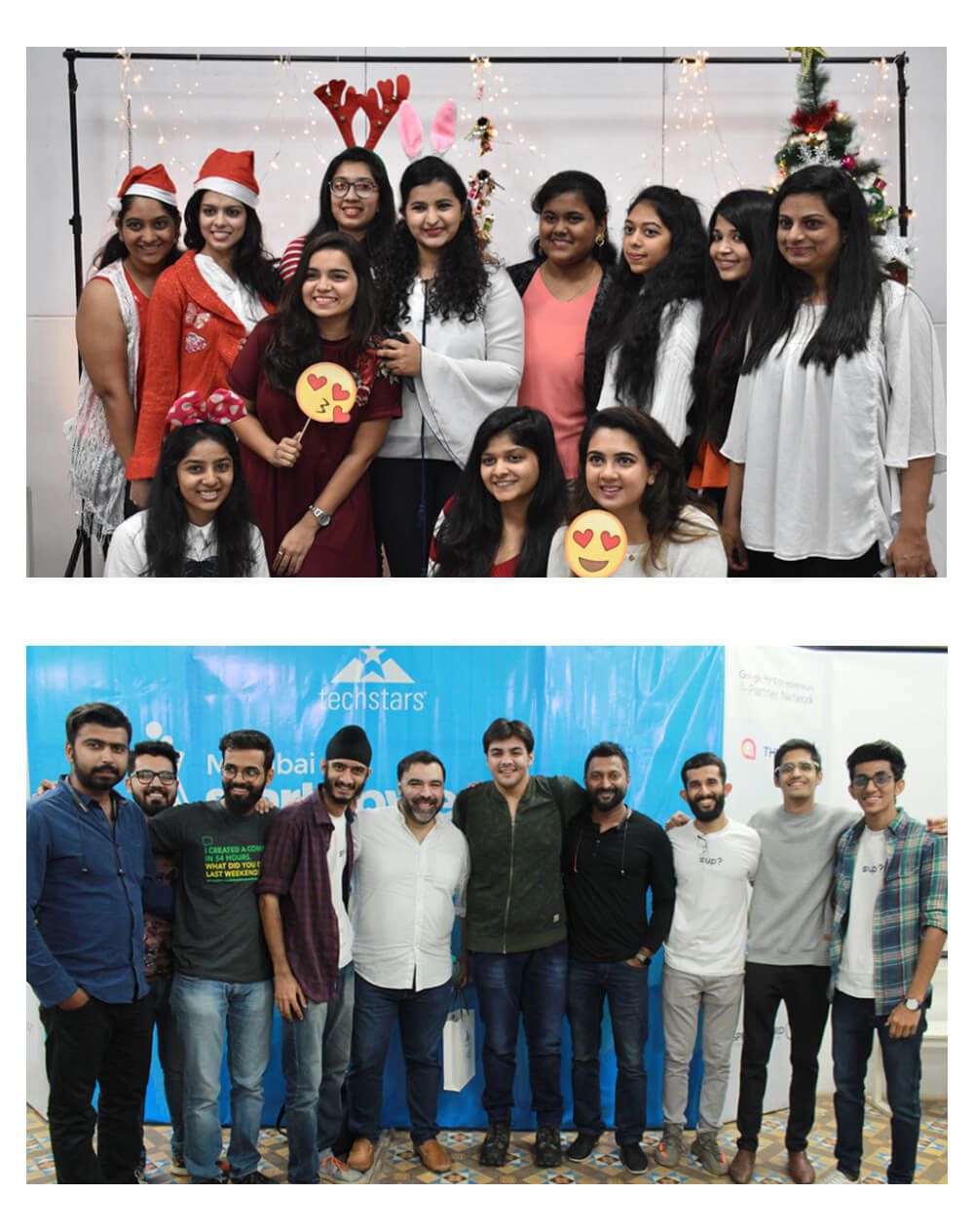 When they said "Learn from the experts", they meant it – Their teaching faculty consists of founders, co-founders and heads of leading digital agencies. The faulty is the very core of their learning experience.
These digital marketing experts serve as mentors to their students and aid in enhancing their learning experience. Their knowledge has been very instrumental in moulding their students into skilled professionals of the future.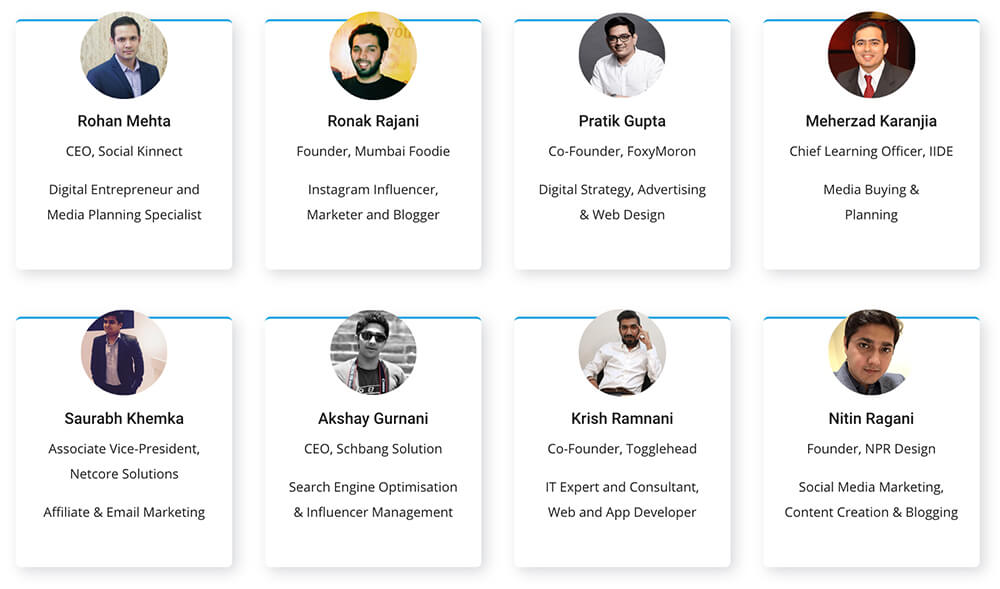 Practical learning is their only mantra: They are the true practitioners of the L-A-E (Learn – Apply – Evaluate) Methodology.
They believe in teaching their students through assignments on live brands at the end of every module. Further, these assignments are judged on the basis of full practical insights by the experts with feedback.
The students not only make these assignments but also present them which thereby helps polish them as future professionals. After their 5 months, the students work during their 6th month on building their final project in which they build a 360-degree digital marketing strategy for a brand using all the 22 modules they have learned.
These final projects are presented to a jury of agency founders, co-founders and heads on the basis of which they are hired at the end of their 6-month course.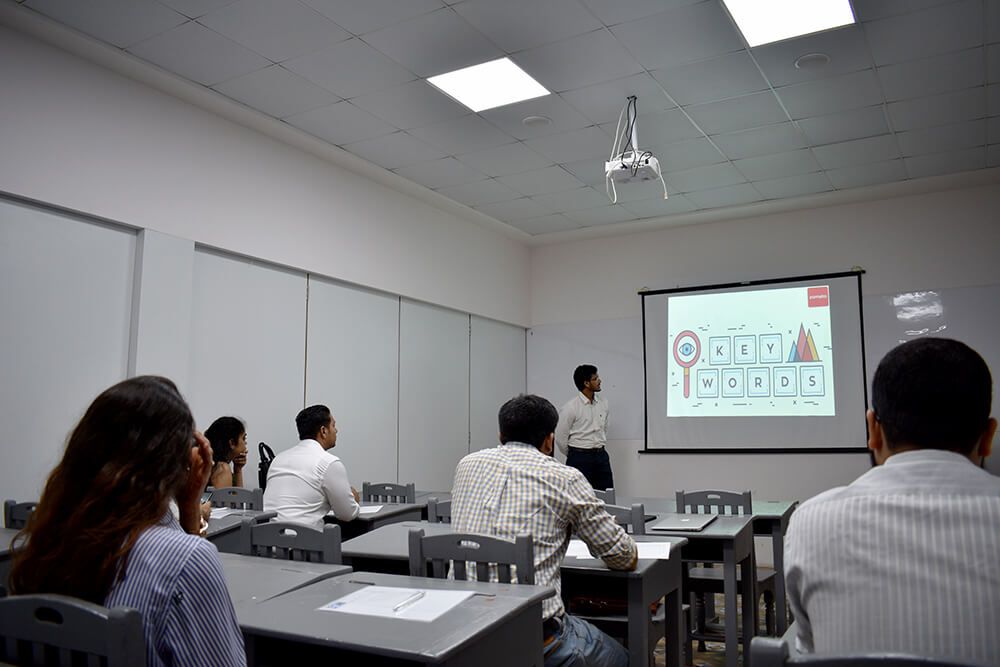 Students are their priority: I can personally vouch for this as I experienced this first hand. I noticed that a lot of students were conversing with the web development and digital marketing head. Later I realised that the students were asking them doubts regarding their final project.
This depicted that their students can not only rely on the IIDE team but have also inculcated the value of never hesitating to ask a question, unlike most students today.
As a student, you get to work with the top digital agencies: The talent produced by IIDE has been so promising that about 50+ top digital corporations have tied up with them. The beauty of their associations is that most of the students get hired even mid-program!
Here are some of the top hiring partners:

The team behind everything: The members of the IIDE team are very young but experts in their specific fields of digital marketing. There are no doubts about why their institute is growing so rapidly.
To Conclude
When I entered IIDE's campus I saw a map put up to help the students navigate the campus. At first, I wasn't sure if it was a map or just a piece of decor as it looked like a quirky representation of digital concepts like "browser" and "login". As I walked further, I realised that it was the names of their cabins and classrooms.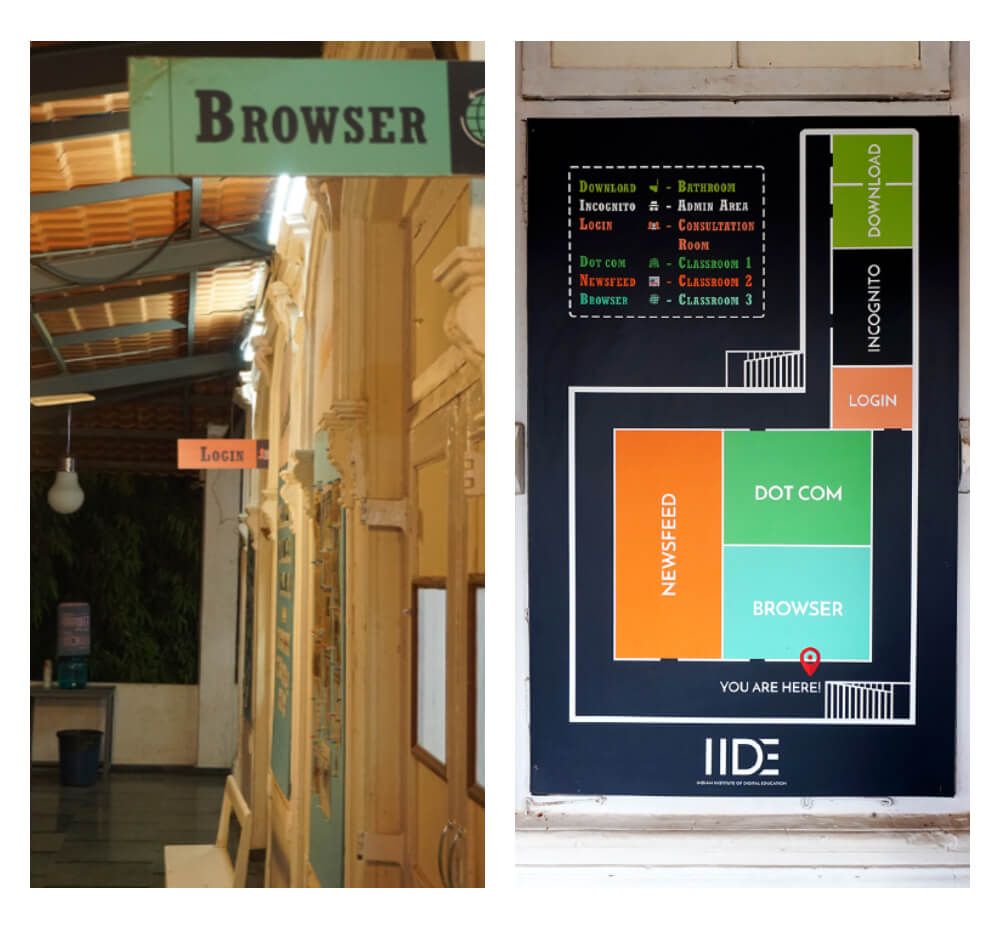 One cabin in particular really caught my attention called "Incognito". I asked Mr Karan Shah what that room was about and he told me that it was a cabin for the backend team.
All the more curious, I asked him why "Incognito" in particular, to which he replied,
"The secret to our successful institute lies in that cabin and it's better to keep it under the wraps. Hence, Incognito".
Around five in the evening, IIDE's campus was buzzing with their future digital marketers.
Mr Karan Shah and his team sat down with me for a cup of coffee. As I interacted with them I realised that IIDE not only taught digital marketing to its students but also incorporated digital marketing into their daily work.
When I met IIDE's team, I didn't feel like I was meeting a bunch of employees. I felt like I was interacting with a bunch of founders as every employee was passionate about the institute like it was their own.
I also got a chance to interact with their students and I was stunned by their extensive knowledge in digital marketing. Their in-depth knowledge was quite impressive as they spoke about every digital concept as well as a digital professional.
Hence, if I were to recommend studying digital to all of my readers, I would undoubtedly recommend IIDE to you as I personally was impressed with what I saw, heard and experienced in my short visit.
You can reach out to them with the following contact numbers:
Phone: 9619958615 / 7710002589
Email: connect@iide.co
Website: www.iide.co