Top 25 Digital Marketing Interview Questions & Answers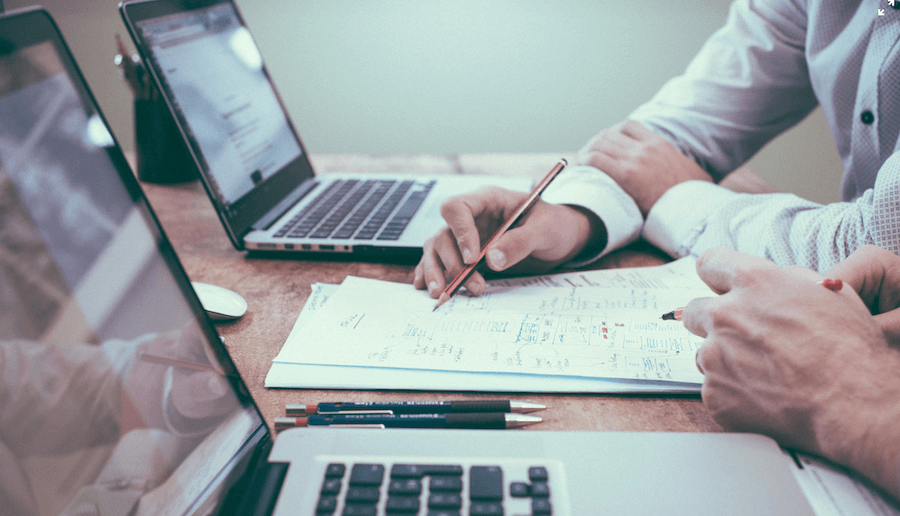 Do you have a digital marketing interview coming up some time soon? Are you feeling baffled about where to start with your preparation, or finding yourself completely clueless about the kind of digital marketing interview questions you may be asked?
I've had more than 5 jobs as a digital marketing manager, and in the process, I have attended more than 20 job interviews, and interviewed many people for digital marketing positions as a digital marketing manager.
If you are bitten by the anxiety bug at this point, I want to remind you of a little something before I head on to my two cents related to the top digital marketing job interview question and answers.
[Also, if you are looking to enroll in a digital marketing course, check out my free course with 25 video lessons.]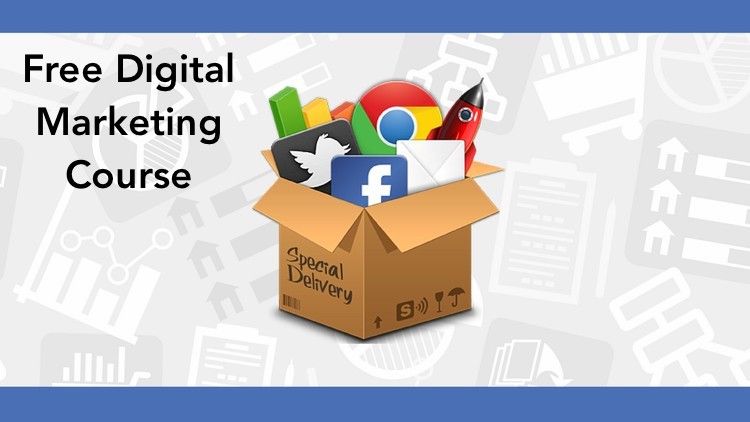 Preparing For Your Digital Marketing Interview
The truth you need to know before you start with any kind of preparation is that if you have an interview scheduled, it clearly implies that the interviewer is already considering hiring you for the role.
Think about it for yourself. If they didn't like your profile, how would you pass their first stage of screening and get shortlisted for the interview?
They're interviewing you only as a final verification. This step is one that is going to take you closer to your dream job. So I want you to feel happy and calm, and begin with the process of preparing by giving yourself some positive affirmation.
Managing Your Anxiety
It's completely human and natural if you're feeling anxious at this point. Appearing for a job interview is almost always overwhelming for any sincere job seeker.
In my experience of coaching students for digital marketing, I have noticed that this interview anxiety level is even higher among freshers or experienced professionals looking for a role change in an entirely new field.
I have also seen undergraduate students feeling that they're at a disadvantage from the MBAs competing for the same role. However, in reality, all of this is just self-limiting belief.
If you prepare well for your digital marketing interview, demonstrate a clear understanding of your fundamentals and display the right attitude, you will surely stand out and, convert the job and have a great fulfilling career. It's actually as simple as that. Jobs are more about attitude, knowledge and role fits and you'll realize what I mean before very long.
What You'll Learn in this Post
In order to help you prepare well and ace your upcoming interview, I have compiled the top 25 digital marketing interview questions and answers that in my experience are the most commonly asked.
Along with the answers, I've attempted to share my industry experience of 10+ years in the digital marketing industry, across different companies and hiring roles. I have tried to give you more tips and insight than a standard PDF document or question bank just listing out the most commonly asked digital marketing questions and answers.
I really hope that this compilation and my industry experience benefits you and helps you convert the job you've been dreaming about.
The Top 25 Digital Marketing Questions And Answers
The following questions are in the order that most interviews go, but you might face some brand new questions as well that are not in this list. This list will help you get a fair idea about the kind of questions you might face during an interview.
1. What do you understand by the term "Digital Marketing"?
Answer: Digital Marketing refers to the umbrella of activities undertaken to market a business through digital channels. It includes targeted, measurable and interactive activities to reach out to and engage with potential and existing customers. It can include both organic and paid activities, which may also be used in combination.
As a field, digital marketing is quite vast, and it spans a wide range of activities such as social media marketing, search engine optimization, email marketing, affiliate marketing and so on.
Pro tip: While you answer this question, it's good if you can add on that that the focal point of digital marketing is marketing. Digital mediums are only the means to achieve the marketing goals. Demonstration of this fundamental understanding can make your answer better than the other candidates.
2. Digital Marketing is a broad subject. Can you list out some of its important areas?
Digital Marketing spans several activities to reach out and engage with prospective customers.
Important verticals under it include:
Search Engine Optimization (SEO)
Search Engine Marketing (SEM)
Social Media Marketing (SMM)
Email Marketing
Content Marketing
Affiliate Marketing
3. What are the advantages of Digital Marketing over Traditional Marketing?
The outcomes from digital marketing activities can be accurately measured, which is not always possible in traditional marketing methods. This measurement helps in calculating the real ROI, which is important for any marketing activity.
Digital Marketing opens up doors for two-way communication. Unlike marketing through conventional means, the digital methods of outreach can involve a customer response. This can help to gauge the effectiveness of the campaign, and improve it on an ongoing basis.
Marketing digitally is also far more cost effective than traditional methods. Cost of reaching to each individual is usually far lower.
Digital mediums of marketing allow a great degree of control in terms of starting, pausing or stopping any campaign at any point in time.
Pro tip: While discussing the advantages, you can use simple, practical examples to showcase a deeper and more practical understanding on the subject.
For instance, for measurability, you may suggest that it is hard to accurately quantify the number of people who viewed a billboard on the street, but for a Facebook ad, the exact reach number can be measured.
Regarding communication possibilities, you could talk about lead forms on websites unlike any mechanism when distributing flyers to customers.
If you think a bit, you'll be able to identify many practical examples that prove the above advantages.
4. Can you list out some of the useful Digital Marketing Tools?
There are a countless number of Digital Marketing Tools available on the web, with new ones getting added every other day. However, there are some tools that have been around for a while and are quite popular for the specific functionality they offer.
For instance
SEO Tools – Ahrefs, SEM Rush, Moz, SpyFu
Keyword Tools – Google Keyword Planner, UberSuggest
Analytics Tools – Google Analytics, Kissmetrics
Email Campaigns – MailChimp, Aweber
Social Media Automation – HootSuite, Buffer
Content Idea Generating Tools – BuzzSumo, Google Trends
Graphic Designing Tools – Canva
Pro tip: You must research a bit about the basic features of these tools, so that in case you're questioned further, you have at least a basic answer about the how these tools help digital marketers. If your CV claims that you have knowledge of using any of these tools, you are in all probability going to be questioned on their features and usage. So don't fake it.
If you're interviewing for an entry level role, you will not be expected to know the above in detail, but a broad idea will help you demonstrate a good understanding about the practicalities of the field.
For instance: For SEO tools, you should at least be aware that they help to understand the SEO profile of a domain with information on backlinks, top ranking pages, ranks gained/lost etc. Alternately, for email campaign tools, that they help one schedule emails, give you information about the results thereof etc. Similarly, you should research for the other tools as well.
5. Are branding and direct marketing the same? If yes, what do the terms mean? If they are different, explain how.
No, they are not the same.
Branding essentially refers to building a memorable connection with an audience, by reaching out to them and raising the exposure level for the brand.
Branding activities typically follow a story telling approach and include engagement-oriented content, but not any kind of direct sales pitch.
Direct marketing, on the other hand, refers to communicating with a target audience and it involves direct persuasion to convince them to make a purchase decision.
For instance, running an informative blog on a company website and sharing it across social handles is an attempt at branding. The purpose of the blog is to invite visitors repeatedly on to the website, offer them to consume content and build a relationship with them. On the other hand, running PPC advertisements with Call To Actions such as "BUY NOW" is an attempt in direct marketing.
Pro Tip: These two terms are often very confused, especially by freshers applying for digital marketing jobs including the MBAs. Most candidates tend to use these terms interchangeably, which is fundamentally wrong. A clear understanding of the distinction is very important, and if asked, you must demonstrate clarity. A good answer to this one can really put you at an edge over other candidates.
6. Do you know how to generate traffic on a website? Tell me some of the ways.
There are many ways to generate traffic on a website. Some of the popular methods include:
Optimizing the website for search engine ranks by engaging in both on-page and off-page SEO activities.
Crafting compelling titles to encourage a high Click Through Rate(CTR) on the Search Engine Results Page(SERP).
Creating and publishing evergreen type of SEO optimized content that adds real user value and encourages visits to your site.
Maintaining a blog on your website.
Answering popular questions on platforms like Quora, and leaving behind links to your website.
Building an email list by capturing leads on your website, and communicating with them regularly.
Running social media and PPC ads to attract visitors to website.
Pro tip: If you own a website or blog, you can give practical references to the steps you followed that brought you results. Showcasing your first hand experience can be a big plus for you as companies want to hire people who know the practical aspects of digital marketing over only theoretical understanding.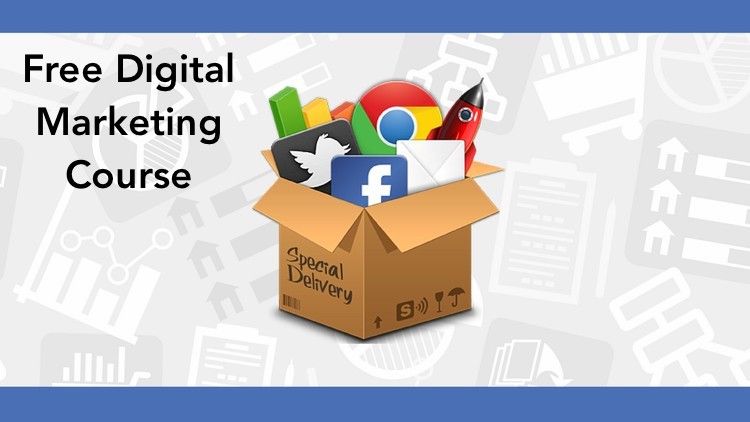 7. What do you mean by a responsive website design?
A responsive website design is a type of web design where the elements of a website adjust their appearance automatically according to the size of the screen they are being viewed on.
This adaptive nature eliminates the distortion of the design due to the smaller screen size on mobile and tablet devices as compared to desktop, and offers the best browsing experience to users. The responsive design can be made on a single site, such that it looks slightly different when accessed from devices of different sizes.
For example: the desktop version of responsive site might display the text in three columns whereas the tablet in two, and mobile in one so as to ensure the best readability.
8. What do you understand by AMP?
In a mobile dominated Internet world, search users prefer to browse through mobile responsive websites that offer an agile experience. Slow load times can be frustrating and Accelerated Mobile Pages (AMP) is a mechanism to address that problem.
AMP is essentially an open source initiative by Google that enables publishers to multiply the website speed on mobile devices and enable them to load almost instantaneously. This helps to offer a great user experience while browsing. AMPs are supported by many platforms and are accessible across browsers.
9. What are the steps to follow in order to generate website traffic using Social Media?
Simply sharing a website links on the company's social media handles is not enough to generate interest and traffic. Achieving results from social media is more about doing it right than simply doing. Steps to generate traffic from social media include –
Creating and following a strategically designed social media calendar.
Getting noticed on social media requires consistent posting hygiene. In that regard, planning out a content calendar in advance that caters to the interest of the target group is important to attract their attention from time to time and convert it into traffic.
In order to do that, working in a systematic manner is important, with a well pre-planned content calendar that covers the important holidays and days, some regular engaging content along with offers or promotions that the company is running.
Posting Engaging Material: It is also important to share compelling content that includes attractive graphics and videos in addition to the text and website links.
With the clutter of content that already exists on social media, the eye-catching factor of what you share on your handles is very important to get attention and a reaction. Using attractive headlines or eye catching graphics and videos along with a powerful CTA is a must to grab attention and convert it into a website visit.
Creating content relevant to the social media channel: Content created and shared on social media must be suited to the channel it is being posted on to result in a website visit. One-size fits all approach never works in generating traffic from social media. People have a different mindset when navigating through each the different social channels and are typically not looking for any promotional information. In that situation, the content that is served needs to tap into their mindset to grab interest.
For example, on Instagram people look for entertainment so sharing visuals is a good idea. On the other hand, on LinkedIn, the users are looking for some business or profession oriented value as they scroll through, so informative blogs or ideas to cater to that need is a good idea.
Interacting & Responding To Audience: Responding to the queries, comments and the messages received is important to build a relationship and more importantly trust. It is this trust that will eventually culminate into interest and website visits with purchase intent.
Running Paid Campaigns: Finally, since the organic reach of social channels has fallen immensely over time, it's important to invest in paid ads to promote the posts and generate response in form of a web visit.
Pro tip: An intelligent hack here is to research the social handles of the company that you're interviewing for and its obvious competitors.
Based on that research, when you answer such a question, you can point out practical references from the social media practices of those companies. This will project your keenness for working at the company and at the same time showcase a good understanding of the subject.
10. In your opinion, how should a business use social media as a tool for customer service?
I think the best way to use social media for customer service is by responding consistently to customer queries and complaints, and trying to do it as promptly as possible.
If businesses simply advertise and share posts, but don't care to respond to customer's posts on their handles, it can really annoy the customers and work negatively for the business. Non-response can also create a feeling of distrust which defeats the purpose of nurturing a social media presence altogether.
11. What are some common Social Media Marketing mistakes that businesses tend to make?
Social Media Marketing is highly effective, but only when executed properly. Some of the most common mistakes businesses make are:
Aggressive Direct Marketing Approach: When people are spending time scrolling through their social handles, they're looking for entertainment and building connections. At that point in time, continuously intruding and bombarding them with announcements related to a product or service can be annoying, and actually push them away instead of building a connect. Instead, the right approach is to create and share content that's compelling, likely to engage and encourage sharing in the social circuit.
Not Maintaining Regular Posting Hygiene: Another mistake is demonstrating inconsistency. If companies build their presence on social media, it becomes their responsibility to maintain hygiene and not post sporadically. If any customer visits a business page and finds lack of regular posts, it raises doubts in their minds about the reliability of the business and sets a bad impression.
Delaying Response To Customers: Lastly, if a business has set up a mechanism for its customers to reach out to them directly through digital channels, not responding to the queries makes them look very bad, irresponsible and also annoys the customers.
Pro tip: You may run a quick Google Search while preparing for the interview to find companies that are using social media marketing to their advantage very well, and those who lost reputation due to poor management of their social handles.
Leveraging your answer with real life practical examples always gives you extra points, and makes you appear better than candidates who don't cite any.
12. How do you write a great Call To Action (CTA)?
When I attempt at writing a Call To Action (CTA), I start with identifying the goal of writing the text very clearly in my mind. Based on the action I want to compel the reader to take, I then write the content with a few pointers in mind. They include –
First person tonality that directly talks to them
Concise and absolutely straightforward content
A key benefit that the reader gets from taking action
Words that convey a fear of missing out/sense of urgency
Pro tip: A good way to answer this question is to subtly suggest that you do understand the meaning, importance and role of a Call To Action (CTA) and build on that to describe your approach to writing a good CTA. You may also give examples of good and bad CTAs.
13. Do you know what is Email Marketing?
Email marketing is essentially a popular means to reach out to existing and potential customers at consistent interval via electronic mails. It is extremely popular as it is a very cost effective method to reach out to a large number of people. It works wonderfully to win customer confidence by means of building their trust, and also staying on top of their minds with regular communication.
Email marketing is meaningful for all types of businesses, whether the purpose is to acquire new customers, or keep ongoing communication with existing ones.
Pro-tip: You could include successful case examples of email marketing to support your answer. You can talk about the emails you have received from e-commerce websites in case of new offers or cart abandonment, and how they're very effective.
14. How does PPC work?
PPC or Pay Per Click is an advertising mechanism used by advertisers to direct traffic towards their websites. Essentially, when leveraging PPC ads, advertisers pay the owner of the platform whenever a user clicks on the ad displayed on the platform to land up on their website.
The payment amount for the click can differ depending on where the ad is placed on the platform. Moreover, it can either be a flat charge or follow a bid-based model where the advertiser competes with other advertisers for a position on the platform. Based on the bid amount submitted, the advertiser is allocated with a rank and that determines his or her ad placement.
15. What do you understand by Quality Score?
Quality score is basically an evaluation of the quality and relevance of keywords and PPC advertisements. Google calculates it for each keyword, and returns the score results on scale of 1-10.
This score is used to determine the Cost Per Click (CPC), and is multiplied by the maximum bid to determine the rank of an ad in an auction based PPC model.
16. What are the factors that affect the Quality Score?
Click Through Rate (CTR), or how many people click on the ad versus those who view it, is the single most important factor that impacts the Quality Score.
In addition to CTR, other impacting factors include:
The relevance of the keyword to its ad group
The relevance of the textual content in the ad
Quality and relevance of the landing page linked to the ad
The AdWord account's performance history
17. How can you improve conversion rates?
Conversion in digital marketing refers to the event where a user performs a desired action. In that sense, conversion rates imply the ratio of total users to those who perform a desired action.
Improving conversion rates is about following best practices while executing a campaign, and then bootstrapping it to achieve optimal results based on the response you generate.
Following best practices includes addressing the pain points of the targeted persona with attractive content and creatives, presenting the necessary information in a logical format with a sharp CTA, designing an intuitive layout for the landing page, along with a simplified lead collection mechanism.
Post doing that, the next step is to test different options, measure results and adapt accordingly.
For instance, if there is a landing page, you could experiment with different elements of that site. You can try color, text, layout variations or different functionalities and measure the response to choose the best version and iterate in future. This way you'll know what works best for your product and audience and help you achieve the highest conversion rate.
Pro tip: If you have ever run a campaign before, and run A/B tests, you can answer this question in reference to that case example from your experience. You can discuss about how you improved your campaign results and arrived at a better conversion rate.
18. What do you understand by On-Page and Off-Page Optimization?
On-page and Off-page Optimization are two broad types of classifications to the approach of Search Engine Optimization (SEO).
SEO essentially refers to the method of optimizing a website to increase its chances of ranking on search engines such as Google, Yahoo, Bing and thereby increasing the traffic to a website. A combination of both On-page and Off-page techniques is vital to achieve measurable increase in ranking and traffic numbers.
On-page SEO basically refers to the gamut of SEO efforts made in terms of changes or additions to the website itself. For instance, improving the tech stack of the website, populating it with original content after proper keyword research, adding the different titles and meta tag descriptions, removing duplicate content from the pages and so on.
Off-Page SEO, on the other hand, includes activities undertaken to improve ranking of a website, outside the ambit of working on the website's pages.
Building backlinks from authority websites, submitting a website to the relevant directories, and search engine submissions are examples of off-page SEO activities.
19. Suppose you have created a new website. Tell me the best way you will get a natural backlink to it.
The best and the simplest way to get a natural backlink is by writing guest posts on reputed websites. It works wonderfully for both new and already authoritative websites.
If your website is a relatively new one, the opportunities of getting good, authority sites to link to you is quite difficult. In that situation, if you write good content for the authority websites in your niche, not only will you get greater visibility in front of their audience, but also a valuable backlink that is completely natural. Such backlinks are highly valuable for SEO.
20. Do you know what is a spider?
Spiders are programs that are used by search engines to index websites.
As the web is populated with an enormous amount of content, search engines need a mechanism to filter out the most relevant information based on a user's search intent. Spiders help with achieving that.
They follow hyperlinks and collect the textual and meta-information. They rate it for the search engine based on the relevancy to the query. Thus, they help the Search Engine display the most relevant content on their results page.
21. What do you understand by the term 'keyword' in digital marketing? How important is it in your opinion for SEO?
Keywords are words or phrases that Internet users enter into search engines to fetch information they're looking for. These words or phrases form a very significant part of Search Engine Optimization (SEO) as they're the first input of search intent revealed by the user.
The choice and usage of keywords in any type of content has a very strong impact on a website's ranking and traffic. If the website's content pool includes the right mix of keywords in the URL, meta titles, title tags and content, it stands a much higher chance to attract traffic from organic sources.
22. Is there any meaningful distinction between SEO and SEM?
SEO refers to Search Engine Optimization, whereas SEM refers to Search Engine Marketing.
Both SEO and SEM are used to gain a position on the Search Engine Results Page (SERP) for a search query. SEO involves working towards gaining an organic listing, whereas SEM involves purchasing a paid space on the SERP as an advertisement.
23. What do you understand by the terms Content Marketing?
Content Marketing is a form of marketing that makes use of content to generate the interest of a target audience in an entity's products or services. It doesn't explicitly try to sell products, but rather attempts to build a relationship by catering to the audience's interest areas with valuable content.
For instance, maintaining an informative company blog, sharing engaging non-promotional videos on social media handles are different attempts at content marketing.
Pro tip: You must understand that social media, even though a well-defined area of digital marketing by itself, can be a part of content marketing. Content Marketing is broad, and it covers all kinds of value addition activity that involves content creation.
24. What is it that you do to update yourself about the emerging trends in the Digital Marketing domain?
Since the field of digital marketing is dynamic and continuously evolving, its important to stay updated. I try to regularly read the good industry blogs or follow the content shared by influencers to learn about new trends or best practices.
I usually consume content published by: Neil Patel, Social Media Examiner, Mashable, Search Engine Journal (Please mention only the ones you follow)
Pro tip: You should name the popular blogs for the area that you're interviewing for. If you're interviewing for a profile in social media, naming an SEO blog instead of a social media focused one doesn't make sense.
Moreover, once you name the popular influencers or blogs, the interviewer might want to check whether you actually read their content or not. Hence, it's a good idea to check out their recent blog posts and get a sense of the kind of content they share, so that you're able to back your claim if questioned further.
25. What is your opinion on the notion – 'Digital Marketing is going to wipe out the existence of Traditional Marketing in the future'
Even though Digital Marketing is fast emerging as a dominant part of the marketing pursuits of companies, I don't think it can completely replace traditional marketing.
I feel that the future of marketing lies in a harmonious use of both channels. Marketing is all about achieving the goal of customer need satisfaction, and digital is only a medium. It is true that the relevance of digital is increasing tremendously as the masses are spending more time on online channels. However, the personal touch and trust of traditional marketing is unlikely to disappear any time.
Companies that are successful with their marketing activities typically create integrated 360-degree plans that cater to the end goal of resolving a customer's pain points. Their strategies involve leveraging digital and offline channels together.
Even though I've tried to cover the most likely digital marketing questions and answers, one can never know in advance what the interviewer will ask.
In the event that you're asked something outside this digital marketing interview questions guide, you need not worry or panic.
In the next section, I have shared some tips on how to answer the questions, including the ones whose answers you don't know. I've also talked about some general pointers to help you stand out from other candidates who might have answered as well as you.
Here Are Some Additional Digital Marketing Interview Tips
Tip 1 – Be careful about the words and terms you use
While speaking in the interview, you must be careful about everything that you utter. You must avoid making use of too many technical terms or jargons in case you're unsure about their meanings. I have seen it backfire badly for many candidates.
You need to understand that everything that you speak during the interview will be the hook to what the interviewer asks you next. It is wise to not lay out your own trap, by speaking of things you don't know, in an attempt to appear knowledgeable.
If you don't know the answer to something, it's always better to be honest rather than trying to fool the interviewer. Anybody on the other side of the table can easily see through lies. Instead, in such situations, along with honesty, you should demonstrate interest and enthusiasm to learn about the things that you don't know.
Tip 2 – Showcase your practical experience
In the digital marketing field, it is the practical, hands on experience that counts the most for any job role – over and above the degree or theoretical understanding. After all, any role in this field is about practically executing the tasks – whether it is SEO, social media, running PPC ads and so on.
In case you do have prior practical experience in the field, it's always a good idea to leverage your practical first hand experience while answering each of the questions. That will support your answer better, and at the same time demonstrate how well you understand the industry and the job.
If the interview is for your first job, you still need not to worry. In the digital marketing field, as I have always encouraged, you can gain the experience for yourself by practically trying out some of the things.
For instance, you can start your own blog/website. It is very simple and it can be a great learning experience and future income source for you. Once you attempt to do the things for yourself, you'll get a better feel of the industry and at the same time raise your chances of converting.
Tip 3 – Work on a proper online presence
As many as 70 percent employers these days go through a candidate's social media presence before hiring them. In that regard, you need to clean up your social profiles before you enter into the recruitment radar.
It's a must that you properly update your LinkedIn profile with all your relevant qualifications and experience. If you have any controversial tweets on your Twitter handle, you must remove it to avoid making a bad impression. Regarding Facebook, it's best if you change privacy setting for those who aren't friends to avoid repercussions from any juvenile or un-polite posts made in the past. It's better to always be safe than sorry later.
Tip 4 – Follow all the 'classic' interview rules
Lastly, but still very importantly, it's always good to follow the traditional interview etiquette for a digital marketing interview, even though it might not be as formal.
Arriving on time, and being smartly dressed always indicate seriousness for the job. As you walk into the interview room, smiling at the interviewers and greeting with a firm handshake is something that will always be appreciated. As you speak, you must maintain eye contact and ensure a proper seating posture.
Finally, as I mentioned in the beginning too, you shouldn't let anxiety take over you. This interview is an opportunity to move closer to your dream. You should be calm and focused instead of being anxious and fidgety.
Conclusion
The key to converting any digital marketing job interview lies in a combination of displaying the right attitude, preparing well and answering the questions asked smartly.
With these top 25 digital marketing questions and answers, I've covered majority of the basics that you're most likely to be questioned on.
You must study these carefully while preparing. In addition, you should also revise the fundamentals and more topics on your own, especially the areas you're not confident about to strengthen your knowledge.
In addition, you must go through the bonus tips I have shared to help you navigate the interview in your favour, stand out from other candidates and maximize your chance of selection.
If you find yourself not following or recalling the fundamentals behind most of the things I've discussed in this compilation, it indicates that you need to invest in some more effort into learning about the field better. In that case, a simple and effective way to gain that knowledge could be – enrol in a comprehensive digital marketing course.
With that, I wish you good luck with your interview process! If you have any doubts, or you wish to share your experience, eager to hear from you in the comments below!