Facebook Launches Audience Optimization for Facebook Pages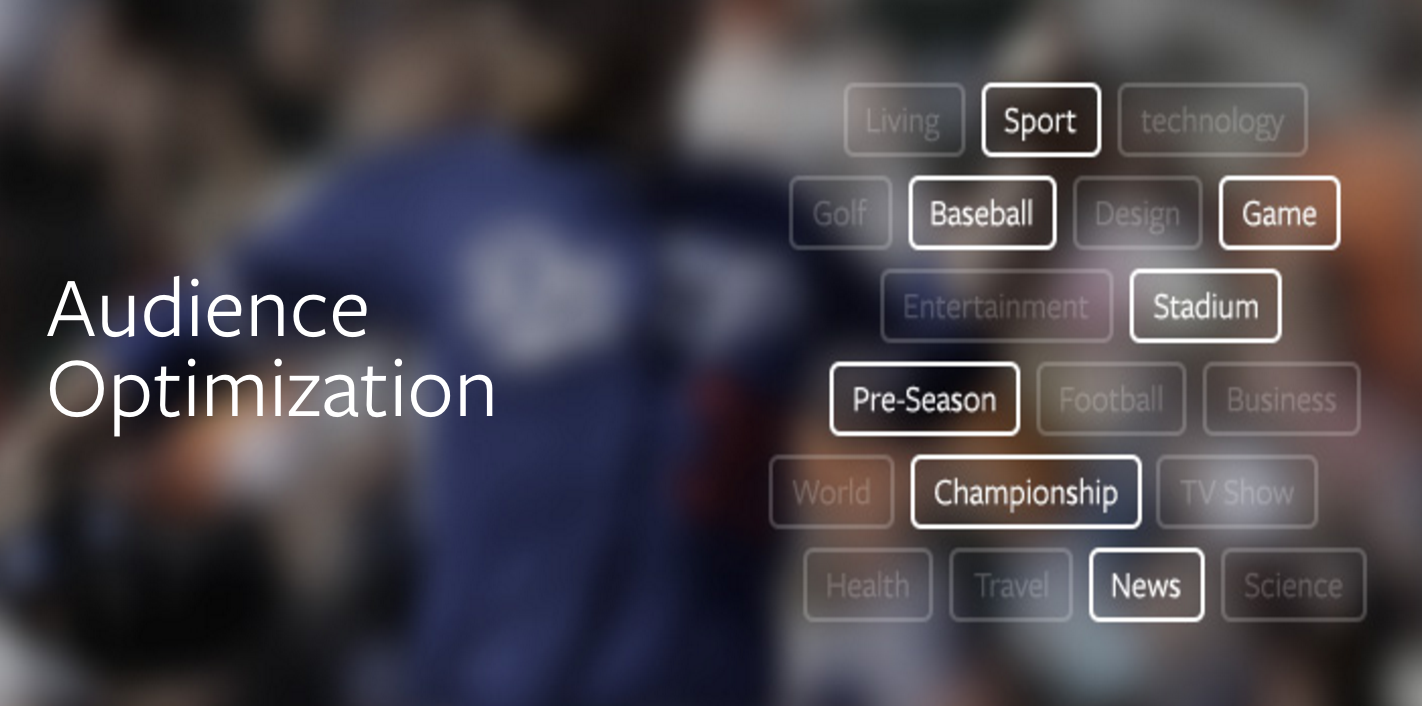 Facebook has just launched a new feature for publishers called Audience Optimization. The primary goal of this feature is to deliver the right content to the right audience.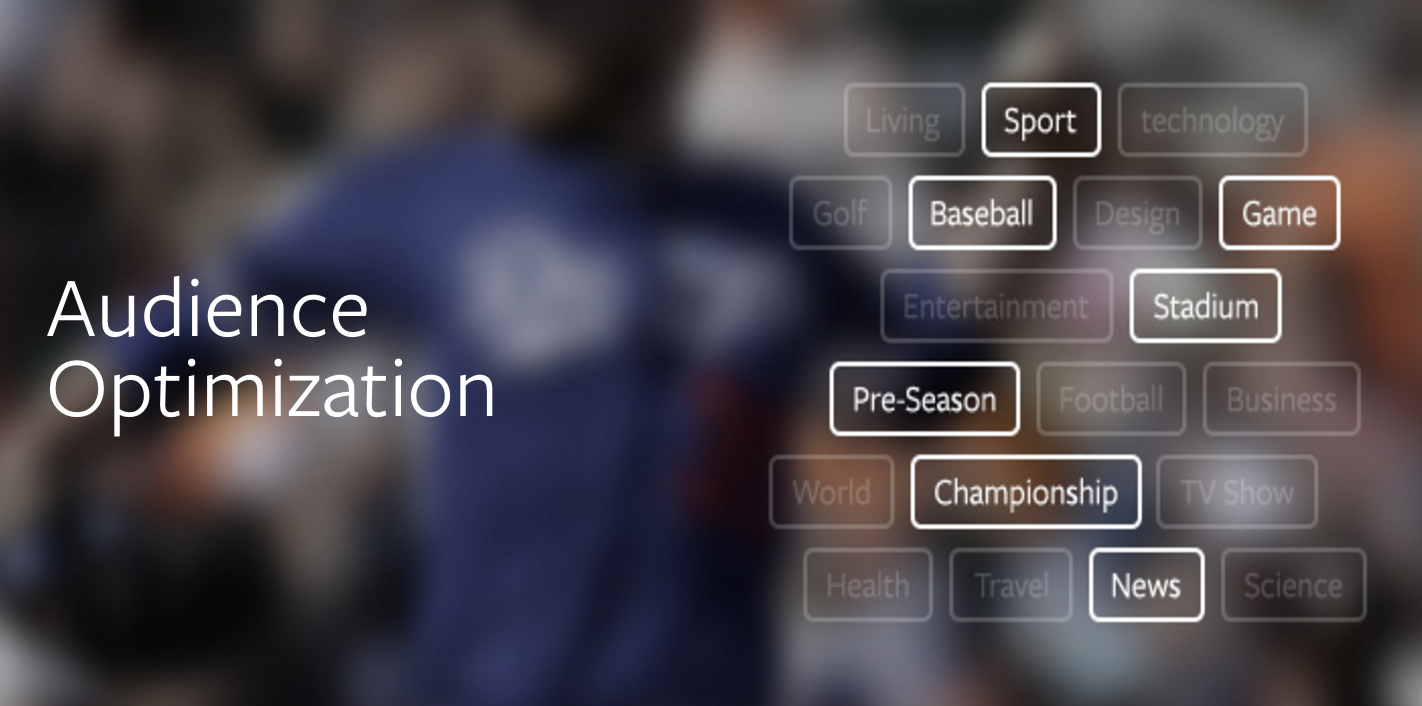 According to Facebook: "Audience Optimization is an organic targeting tool to help publishers reach and engage their audience on Facebook and better understand the interests of people clicking on their posts."
Audience Optimization is not enabled for all the accounts right now. From what I have heard, it is enabled by default for all the pages with more than 5,000 likes. If not it can be activated from the settings tab.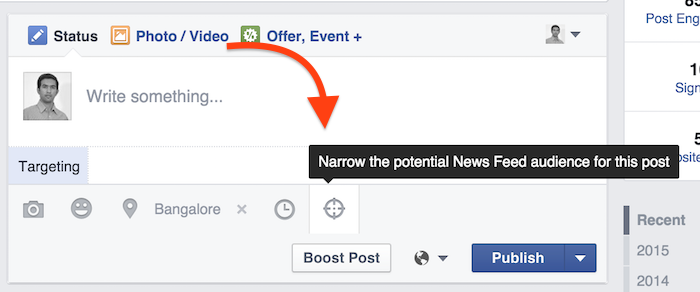 The cross hair like button indicates that audience optimization is enabled for your page. If you click on the button, you will see a popup like this.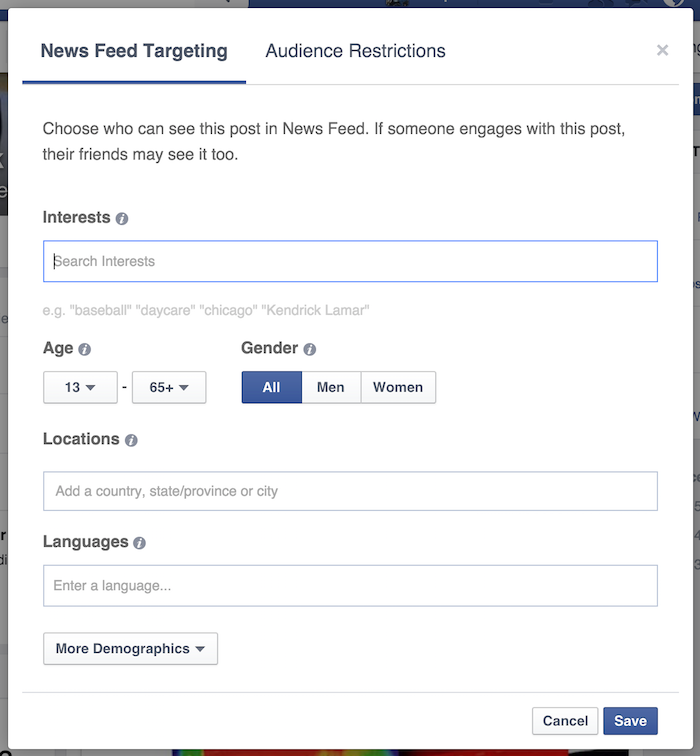 News Feed Targeting
Using this feature you can make sure that only a sub set of your audience who match a certain criteria will see your updates.
For example, If you want your updates to be shown only to men of certain age, you can include it here. Of the people who like your page, only the people who match this criteria will be see this post.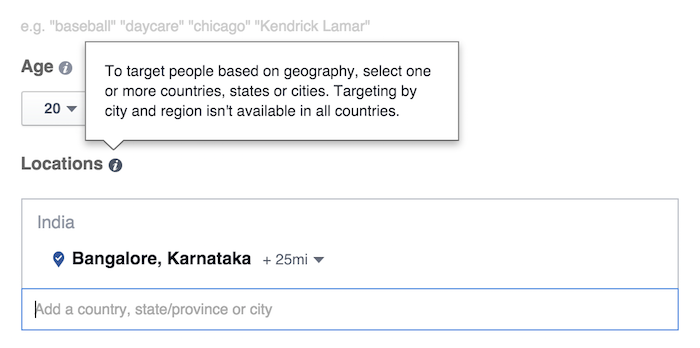 I can also target my page posts by location and interests.
For example, if the post is about an upcoming digital marketing workshop at Bangalore, then I can put the location as Bangalore and only people from Bangalore, who follow me on Facebook will see this update.
Audience Restrictions
You can also exclude certain audience from looking at your posts. This is a negative inclusion that helps you refine your targeting.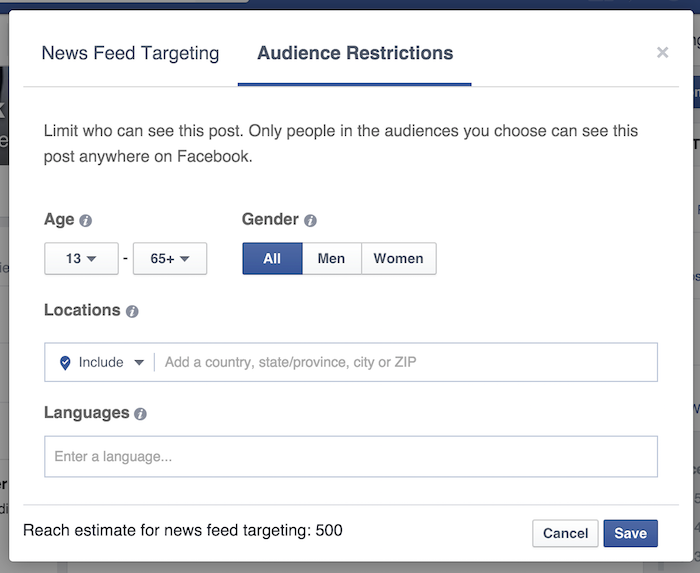 Audience Insights
After you publish your post, you will be able to get some data back on how your targeting has performed. With this information you can learn to target better.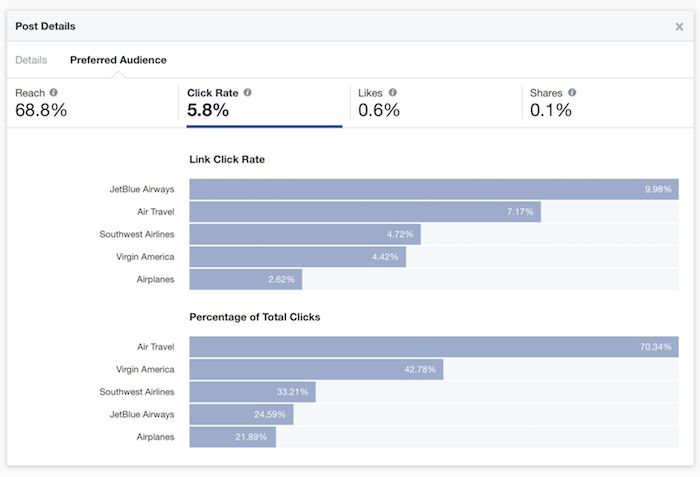 I am yet to try this feature and learn how it works. I will update this post with more info once I experience audience insights.
Here, in the above example you can see that Facebook allows you to track which audience segments have clicked, liked and shared the specific post.
Increasing Page Post Engagement and Reach
If your page has 5,000 likes and you publish an update, Facebook never shows it to all the 5,000 people. It never has. So far, the reach of a post depended on the initial performance of the post and Facebook's own algorithm decides who should see the post and who wouldn't.
This also applies for updates from personal profiles. If you make an update and 10 people see it, and if no one engages with the post, the post is not shown to more people. However, if your post gets good traction – such as 10 people seeing the post and 8 people interacting with the post, then automatically the post is seen by more of your friends. This is Facebook's way of keeping your newsfeed interesting. This way you do not see boring updates from your friends.
With Audience Optimization you are helping Facebook target people better. When you target the right audience audience better, more people are likely to engage with the post.
If the engagement is high the naturally the post will be shown to more people – boosting the overall performance of each Facebook update. Now, don't you feel you want to same feature for personal profiles too?
According to Facebook: "Posts made to your Page with Preferred Audience will help improve visibility for the right segments of your Page's audience. These segments are more likely to see the post."
Organic Reach Vs. Facebook Ads
Whenever I make a new update on my Facebook page, I have never relied on the natural organic reach. The 'free' reach It has been very low, every time.
To reach more people, I have always done a paid promotion of the post using 'Boost Post' feature.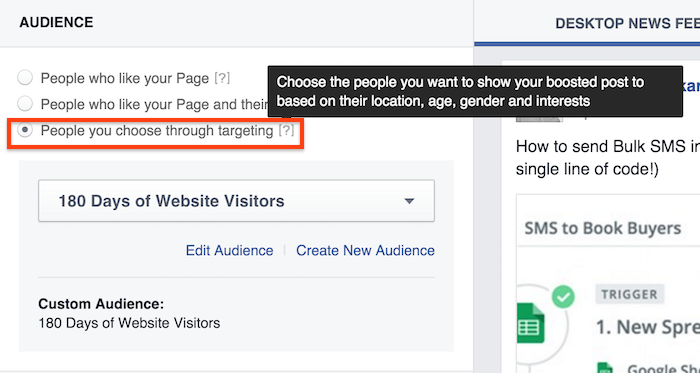 When I do a paid promotion, Facebook gives me options for targeting. I have seen that people who have visited my site before are more likely to engage with the post that the people who like my page.
I have setup custom audiences using Facebook Pixel and this helps me show the post only to a certain subset of people.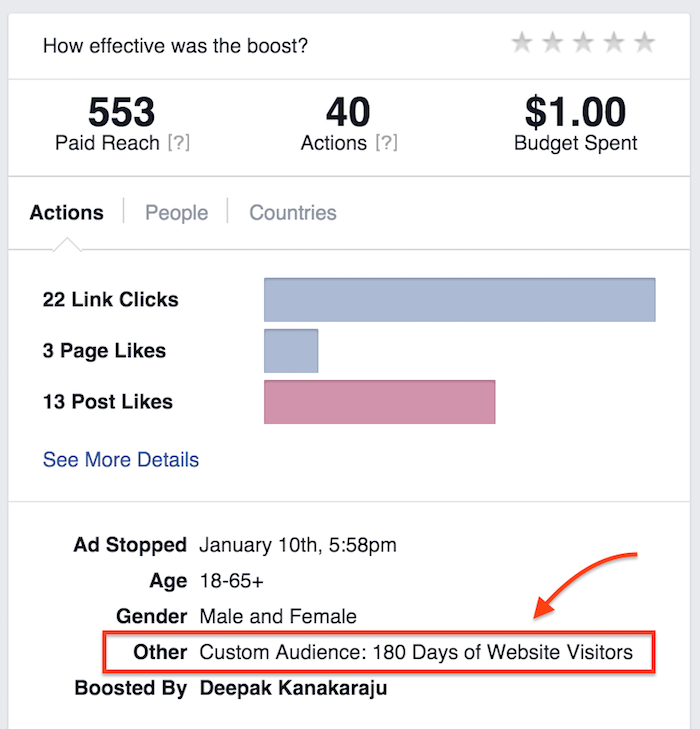 From the above screenshot you can see that I have boosted my post just for $1 but I have got 22 link clicks to my website from that promotion. Just 4.5 cents per click. I also got 3 page likes and 13 post likes as a bonus.
However, I am doing the promotion only to get more traffic to my website. Numbers within Facebook have less worth in my opinion. There is literally no use of having more Facebook page likes if Facebook is not going to help me reach those people organically.
Facebook's audience optimization is limited to people who like my page. With Facebook ads, I can target people based on interests, demographics, behaviour on my website and so on.
So in my opinion, Facebook ads are a lot more powerful than audience optimization when it comes to targeting people and getting them to engage on my posts.
Conclusion
Audience optimization is an extension of targeting features from the Facebook Ads platform. Facebook always had the power to target a subset of people, and the power of which I have experienced with Facebook ads. Now this feature is available for organic posts as well.
If used in the right way, Facebook Audience Optimization will help increase the efficiency of the posts by reaching the right people and restricting the people who are less likely to engage with the post.
However, I am still skeptical on how really useful this feature will be because the performance of organic posts itself has been going down in the past few years.
Any questions? Leave them in the comments below!