How to Track Conversions from Facebook Ads Using Facebook Pixel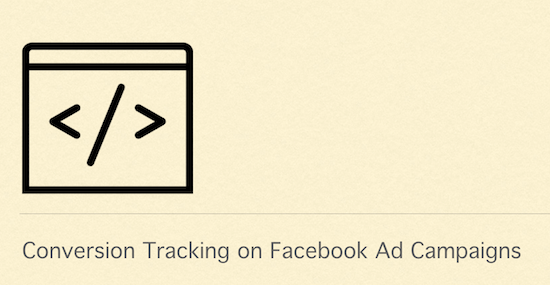 If you are running a Facebook Ad Campaign, you would obviously want to know if they are working or not. The only way to find out is by implementing conversion tracking.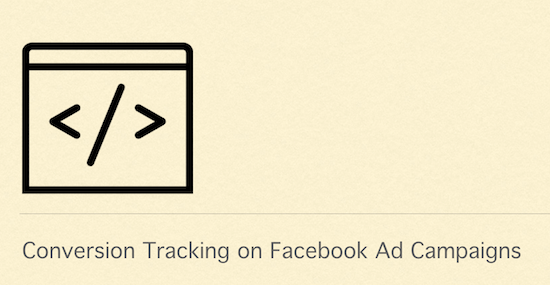 Facebook does not provide a conversion tracking pixel for your ad campaigns anymore. Instead you have to use the Facebook Pixel to track conversions. In this article we will learn how to do that.
Many marketers do not track conversions properly. If you are running an ad campaign to generate leads on your website, you will know (by guess work) that some leads are coming from your Facebook ads just by looking at the stats. There will be a bump in the number of leads that you get everyday.
However, you are not going to get clarity on the numbers unless you track properly. You would want to know how much money you are spending for every lead. (If your campaign is for lead generation).
Facebook Lead Ads Campaign
If you are running a Facebook Lead Ads campaign, then it is easy to track the cost. Facebook will show you what is the cost per lead form. It looks like this:

However if you are driving clicks to your website (or landing page) from Facebook ads directly, then you need to track the conversions using 'Custom Conversions'.
Implementing Custom Conversions for Desktop Traffic
If you have a Facebook pixel installed on your website, there is no need to deploy a conversion code again. The Facebook Pixel is a universal code just like Google Analytics. It needs to be present on all the pages of your website.
Once the Facebook Pixel has been deployed on your website, create custom audiences and conversions are just a few clicks away from your Facebook Ads manager.
Inside Facebook Ads manager, go to Tools -> Custom Conversions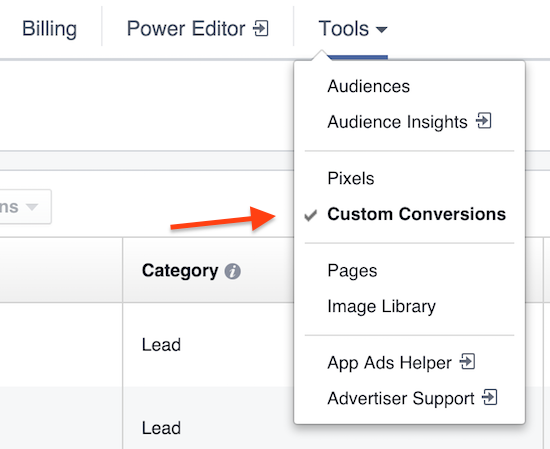 Inside this page click on Create Custom Conversion. If you have a Facebook Pixel already installed on your website, it will show the Pixel ID there.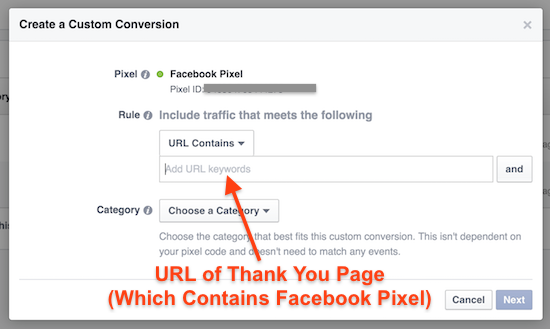 Here in URL Contains field, enter the URL of your conversion page. For lead generation campaigns, this page is usually the Thank You page that you would display to your users after they have filled the lead form.
You can also choose a category here for your reference. This category doesn't affect your ad campaign or the conversion tracking. Since my campaign is a lead generation campaign, I am selecting it as a lead here.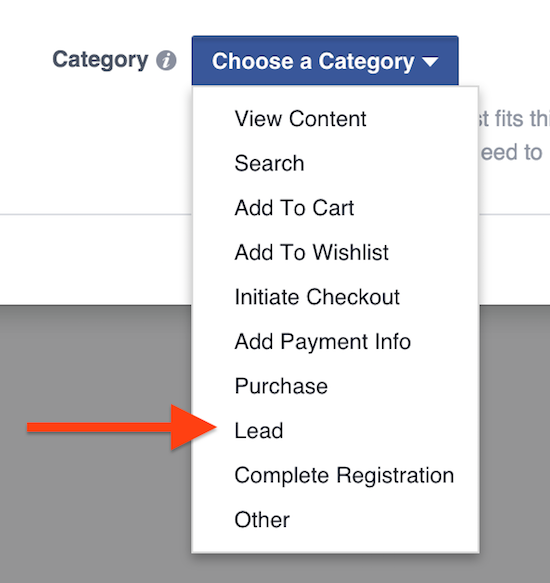 If you are showing a popup confirmation dialog, you will not be able to deploy the Facebook Pixel there. So the best way would be to redirect users to a Thank You page or a confirmation page.
Also note that with one ad account you can have only 20 conversion points defined.
Tracking Conversions with Double Optin
You can also take the users through a double optin flow. Here's how my conversion funnel works.
[Facebook Ad] -> [Landing Page] -> [Email Confirmation] -> [Page After Email Confirmation]
For me a conversion is defined as a user who have filled up the form and confirmed their email ID. So I add the [Page After Email Confirmation] as the conversion URL on Facebook.
How to Create Campaigns Targeted at Lead Generation
Tracking your conversions is very easy if you create campaigns targeted towards lead generation. When you are creating a new ad campaign, choose increase conversions as your objective for the ad campaign.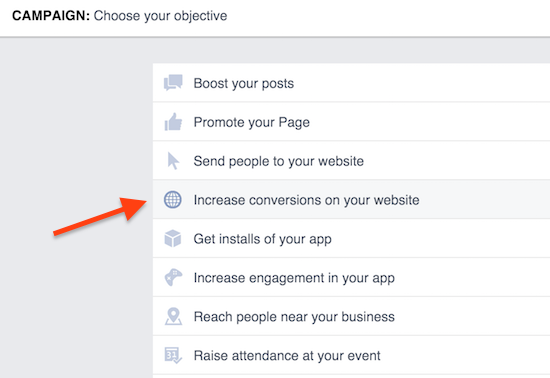 While you are creating the ad, you will be asked to define your conversion. You will be able make the ad campaign live only if you have installed the Facebook pixel on your website already.
Once you complete the campaign setup, give it a day to start running. When you check back for the stats, Facebook will start counting the total conversions and it will show you the cost per conversion. In this case, it is cost per lead.

The good thing about running an ad targeted at conversions is that Facebook will automatically optimize your ad for the highest conversions. Using their algorithm they will find out who are more likely to convert and show your ad only to them.
Targeting conversions will also help you reduce the cost of your leads over time. Because less people are going to click on the ad who are not likely to convert.
Any questions about tracking conversions with Facebook Ads? Leave a comment below. Thanks for reading.