Career Opportunities in Digital Marketing – Workshop at Sona College of Technology
Yesterday, I had the opportunity to conduct a workshop at Sona College of Technology, Salem. The topic was 'Career Opportunities in Digital Marketing'. More than 60 people attended the workshop and many were surprised about the new career opportunities available in the field of digital marketing.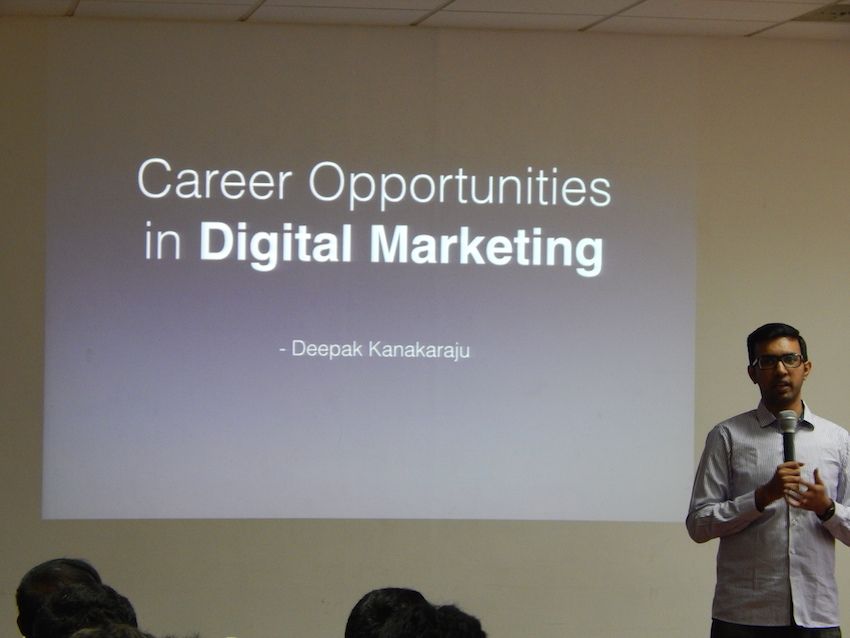 Apart from enlightening them about the new opportunities available, I also explained the various components of digital marketing and how can one become a digital marketing expert.
Towards the later part of the day, the focus shifted to personal branding and how one can do digital marketing for their personal brand. I showed them how they can register a domain, host a blog and start attracting traffic from day one.
I have uploaded some of the slides in SlideShare. If you missed the workshop, you can browse through the slides and get a glimpse of the content that I presented.
Overall it was a great experience for the attendees and myself. Will be looking forward to conduct more such workshops in the coming weeks and months.
Want me to conduct a workshop on Digital Marketing in your university or company? Contact me from this page and find out my available dates.