How to Drive More Traffic to Your Blog Posts with Outbrain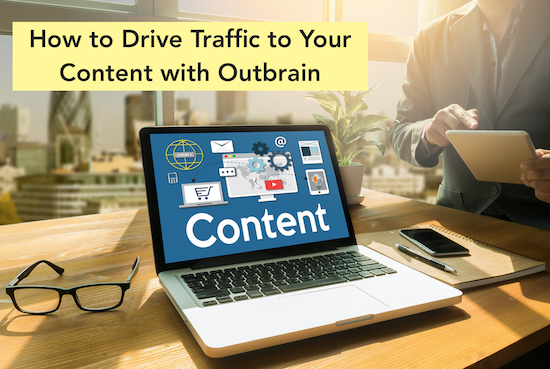 When you are a blogger, your primary motivation depends on how many internet users read your posts. Every blogger wants to grow a subscriber base over time, and if you reach a good number like 100,000 subscribers, you'll keep growing without the need to hunt for new audiences. But the biggest question is: how to get to a number like 100,000 subscribers.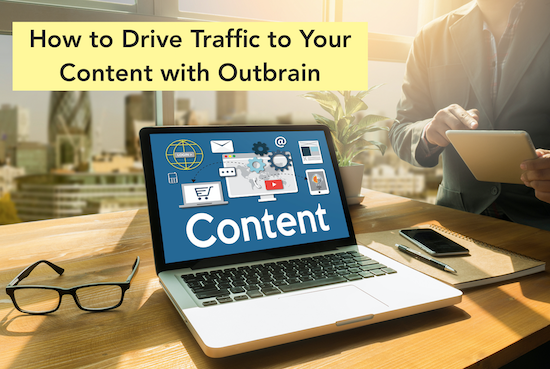 People will subscribe to your blog only if they like your content. And to have a chance at liking your content, they have to discover it first. That's why, in the first few years of blogging, you'll have to focus on marketing your content to a new audience and growing your subscriber base.
I've been experimenting with various strategies to get a new audience to discover my blog and content. One of the most powerful strategies that I've been using to gain subscribers for my blog is to drive new traffic to a landing page.
I run ads on Facebook and get people to subscribe to my free digital marketing course at LearnDigitalMarketing.com. And when I publish new blog posts, I email my subscribers about it, and I get 1000s of readers to my latest blog posts. Another good strategy that a lot of bloggers depend on, including me, is SEO. For most of the bloggers, search engines drive more than 50% of their new audience, and a sizeable portion of that audience convert into subscribers.
The Power of Content Recommendations
One of my recent discoveries for driving new audience my blog is via content recommendation engines. There are many content recommendation engines in the market, but in my research, Outbrain is the best.
Outbrain will display links to your content on other websites – mostly below the main content piece. People who read an article completely are high-quality users, and when they are looking for more content, they would see links from Outbrain and then click to read further if the topic interests them.
Here's how Outbrain links look. You may have noticed similar links in many news and content websites.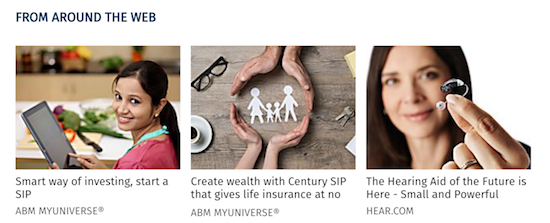 Other content recommendation networks include Taboola, RevContent, and Columbia to name a few. Outbrain is the only platform which is very easy to get started, is self-serve and has no monthly minimum spend requirement on an account level to run your campaigns.
How to Get Results with Outbrain
Just sign up at Outbrain.com and go through the steps to create your account. It is easy and self-explanatory. After you create your account and set-up your payment method (mostly Credit Card), you can submit your first piece of content. Outbrain team will review the content and approve or decline the link.
Outbrain doesn't allow you to promote sales pages or landing pages on their network. They allow only content pieces such as blog posts, infographics, etc. The content you submit should be of high-quality.
You can also add tracking codes to the link such as UTM parameters so that you can track how many visitors come from your Outbrain campaigns. You should upload a thumbnail image that is relevant to your content and one that catches people's attention. Good images attract a high CTR.
The minimum daily budget for running a campaign in Outbrain is $10 per day, and the minimum CPC for any link that you promote is $0.03. If you start your campaign with the minimum CPC, then your ads will not trigger at all. Outbrain also runs on an auction/bidding model and if there are other advertisers bidding higher than you do, then your ads will never pickup.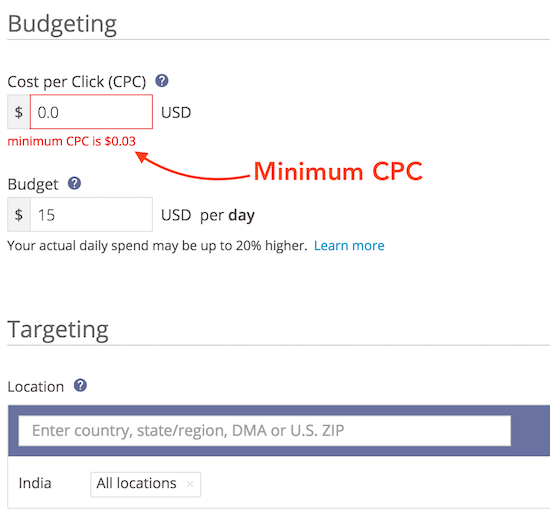 I recommend starting the campaign with at least $0.10 as the CPC. Give it a few days for Outbrain to optimize the delivery of your ad and start delivering your link consistently.
Outbrain's engine will look for the most relevant places to put your links. Some pages where your links appear would be contextually relevant; some may not be. But Outbrain looks for the pages where you will get the highest CTR. Your CTR depends on the text & image that you use, and also based on where your content appears.
If your CTR is very low, then your ads will stop showing because you are paying only for clicks and not for impressions. Outbrain would rather show links from other advertisers who get higher CTR than you. That way they can get the maximum revenue. If you have a low CTR, you have to pay a higher CPC. If you have a high CTR, then you can run the campaigns with a low CPC.
If you have a CTR of 0.05% or above and if you consistently deplete your daily budget for a few days, then you can start reducing your CPCs. Start reducing your CPCs by 1 or 2 cents every day and keep lowering it until you stop burning out your daily budget. Because if you are depleting your daily budget, it means that you are paying a higher CPC than you should!
With one of the links I am promoting on the Outbrain network, I achieved a CPC os $0.05, and I spend around 50% of my maximum daily budget set for that campaign. This way, I am getting clicks at the lowest CPC as possible. If I set the CPC at $0.04, then the campaign might stop running.

Once you have stabilized a link, you can create new campaigns and drive traffic to more content assets on your website. Follow the same strategy: start with a high CPC and keep reducing the CPC to a point where you don't burn the maximum budget for the day. In such cases, Outbrain is delivering clicks to you at the lowest possible rate.
Follow the same strategy: start with a high CPC and keep reducing the CPC to a point where you don't burn the maximum budget for the day. In such cases, Outbrain is delivering clicks to you at the lowest possible rate.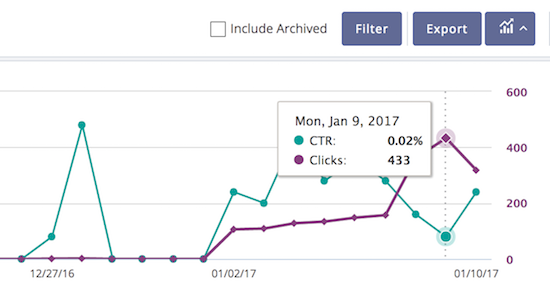 Though the minimum budget for each campaign is $10 per day, you need not spend $10 a day if your daily budget is not getting depleted. In many cases, you will only pay $3 to $7 per campaign per day if you follow my strategy of reducing the CPCs as low as possible.
Convert Visitors into Subscribers
You have to remember that driving more traffic to your website is not the goal here. The goal is to build a subscriber and follower base who would come back to your blog when you publish new content.
If you have a sizeable audience base, say 100,000, then every new content that you post would attract shares, backlinks, and word-of-mouth referrals. That would be more than enough to attract a new set of audience to your blog and grow your audience base perpetually. But until you reach such a sizeable audience, you need to have a combination of SEO, content recommendation campaigns and paid ad campaigns to grow your audience base.
When you get traffic from content recommendation campaigns like Outbrain, it is crucial to convert the audience into your subscribers. There are multiple ways to convert web visitors into subscribers. You can use push notifications, RSS subscriptions, increase social media followers and most importantly, have an opt-in box where visitors can subscribe to you via email.
If you just provide an email subscription option for visitors to be notified about new posts in your blog, then your conversions might be low. Instead, give them an offer that they cannot refuse.
For example, I provide a free digital marketing course to anyone who subscribes to my blog, and I deliver one video lesson every two days via drip marketing. This offer is very enticing that I get an opt-in rate of as high as 9-10% using an exit pop-up on my blog (people see this full-screen opt-in page when they try to leave the website).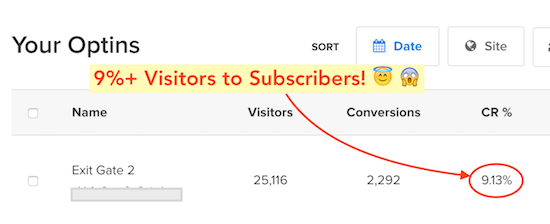 Whenever I publish new content on my blog, I let my subscribers know about it. I send out a push notification, a broadcast email, share the article on social media channels and even send out an SMS to select group of readers who have opted-in to receive SMS updates.
My subscribers would further share it on social media and other channels that will bring a new set of audience to my blog. Search engines also track user behavior on the website & social media activity of these links, and this traction helps in SEO! To understand more about this process, read my article on Integrated Digital Marketing.
Conclusion
I hope this article helped you understand how you can drive a new set of audience to your blog via content recommendation engines, and convert them into your followers. Happy blogging!
Have any questions? Leave a comment below.