The Top 9 Indian Affiliate Programs You Must Join Today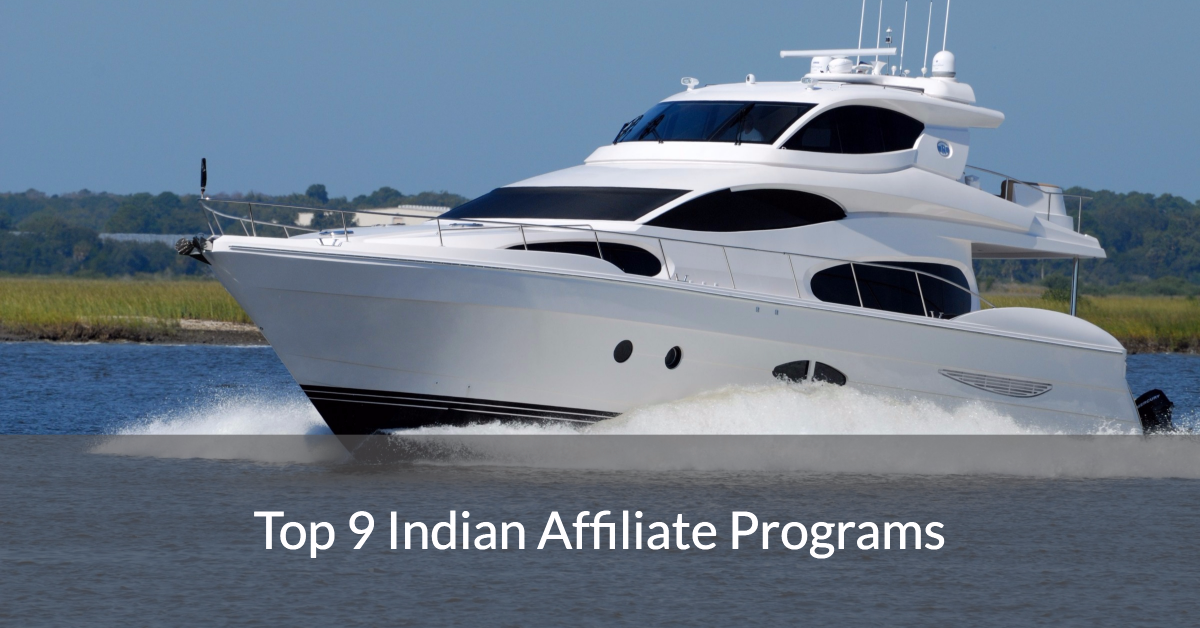 Affiliate Marketing is a big industry and there is a range of affiliate programs all over the globe. The likes of ClickBank, Commission Junction and Impact Radius are the networks that come to mind when you think about affiliate marketing. But what if your blog is for the Indian audience and most of your visitors are from India?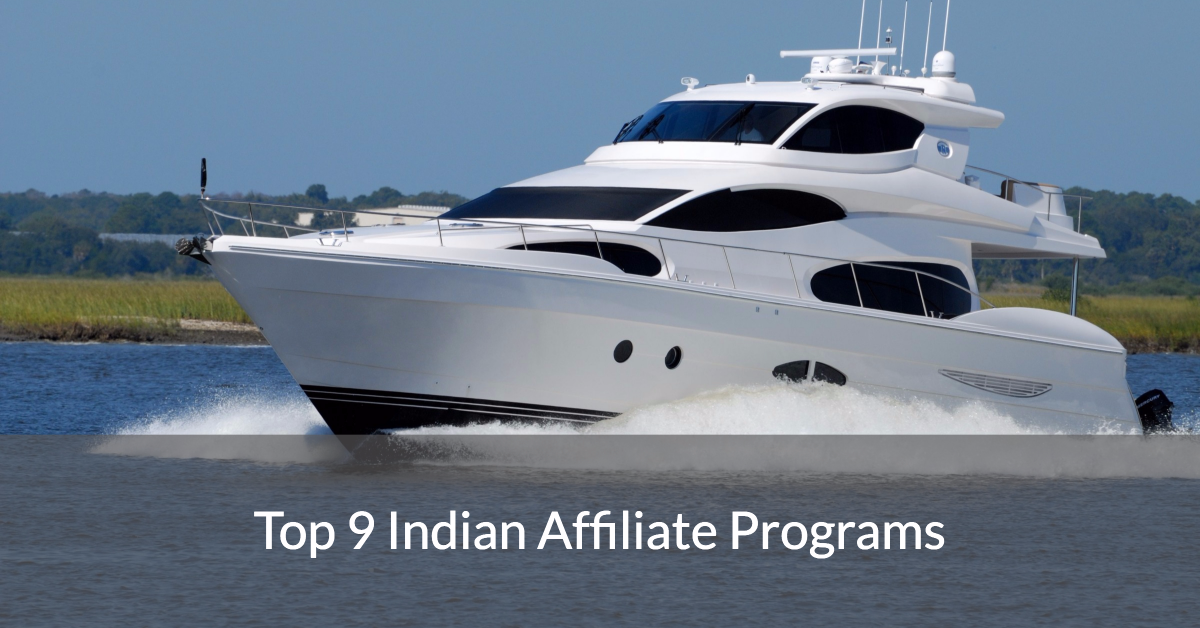 You cannot promote international products to the Indian audience. You need to find out products and affiliate programs that are inclined towards the Indian audience.
Here are some reasons why:
Brand Affinity: People are likely to buy from a Brand they trust. For instance, people might be willing to buy from Myntra than Macy's as Myntra has established themselves better in the minds of the Indian consumers.
Shipping Issues: If you are selling physical products know that not all international eCommerce sites ship to India. A product being sold on Amazon UK might not be shipped to India. So what is the point of driving an India user to such a product?
Indian Affiliate Networks: The advantage of working with Indian affiliate networks is they have more Indian focused advertisers in their network. So you will have a deeper highly focused inventory to promote to your audience.
But not affiliate networks are equal. Even worse, not affiliate networks are honest when it comes to payouts. This is the living reality of the internet.
In my 10 years of experience as an affiliate marketer, I have come across many global and Indian focused affiliate programs. There are many international products that attract an Indian audience, we cannot ignore that.
However, I am starting to focus on Indian audience and Indian programs more because right now the competition is low. The market is just beginning to heat up. This is a good time to grab the opportunity because a few years down the line there will be too many people trying affiliate marketing.
Here are the top 9 Indian affiliate marketing programs that I've signed up with and you should too! Most of the websites do not need a website to sign up with, however, it is recommended that you have a blog or a website to increase your chances of approval with these programs. (Check out www.LearnBlogging.com if you need help in building a blog)

1. ResellerClub

ResellerClub is one of the best reseller hosting company in India. The ResellerClub Affiliate Program is the easiest way for to earn big commissions by promoting one of the largest reseller focused registrars recognized worldwide. As a ResellerClub affiliate, you can easily track each and every sale.
You can easily make a minimum of Rs. 2,000 per referral or a maximum of Rs. 8,000 per referral. Simply put, you can either use your earnings for a brand new iPad, or take the entire family on an exotic vacation. We personally prefer the latter.
The tracking cookie is rewarded on a last click basis, and is valid for 60 days. Once you sign up, the dashboard of your affiliate panel gives you clear information about Sales, Commissions and more at a glance. For more detailed information, you can use the reports feature available.
2. Amazon India

Amazon India is the leader in Indian e-commerce. With high commission rates, high website conversion rates and Average Order Value Amazon is every affiliate marketers dream. You can sign up for this affiliate program using your current Amazon account.
Once you sign up as an affiliate you have presented a set of tools to quicken your affiliate marketing product research and link creation. Using the SiteStripe toolbar you can create an affiliate link to any page on Amazon.in. You can even tweet or Facebook shares the product affiliate link.
You are even provided a list of desktop and mobile-optimized banners which can be promoted in various sections of your blog. You can generate product links with images and embed the code within the post to enhance click-throughs.
The best part about Amazon affiliate program is that you will get commission even for other products the user buys after clicking your affiliate link. For instance, you are promoting an iPhone 6S case and your blog reader clicks on it, navigates and buys a refrigerator you still make a commission because you sent converting traffic to Amazon.
You can make a commission of 0.3% to as high as 12% depending on the product which is bought. You can see commission rates by category here.
You can sign up for Amazon affiliate here
Must Read: How to Profit from Niche Websites with Affiliate Marketing
3. Flipkart

Flipkart is one of the earliest eCommerce players in India. They have an established brand and trust in the mind of the Indian consumer. It has crores of products and high conversion rates. Just like Amazon Flipkart has different commission rates for different products. The commission rates might vary based on if the user who landed on the site or bought the product via a mobile App. Commission rates are different for a new user transaction. You can the commission rates by product and device here. You can even earn a commission for every app install.
Flipkart gives a bunch of tools to make an affiliate marketer's life easy. It has a ready-made set of product links, banners, and widgets which you plug within your site. You can even embed a Flipkart product search within your blog.
You can sign up for Flipkart Affiliate Program here
4. VComission

VComission is one of the earliest CPA networks in India. About 17500 affiliates have signed up with VComission. VComission caters to multiple marketing objectives. You can make money through lead generation or driving app installs or generate e-commerce sales. It has top e-commerce clients in its Ebay, Myntra, SnapDeal and HomeShop18. If you are a coupon website then this affiliate network allows you to upload your Coupon CSV. You can use the deep link Generator to create a link to any product in the inventory.
You can sign up with VComission as an affiliate here.
5. BigRock

Bigrock is one of the top domain and hosting seller in India. They have an affiliate program with high commission payouts. The big advantage of this affiliate program is Bigrock deep portfolio of products which add on top of each other. For instance, you can make selling any of these Bigrock products and services – Domain Name Registration, Website Hosting, Email Hosting, DIY Website Builder Tool and Digital Certificates. The reader who bought a domain using your affiliate link might also want to purchase a web and email hosting. You can sell these plans to the same reader and make more commissions. If you have a blog about blogging or web technologies and marketing then signing up for Bigrock is a good step to start making affiliate commissions.
You can sign up with Big Rock Affiliate here.
6. GoDaddy

Godaddy the world's leading domain name registrar has an India specific affiliate program. You can sign up for Godaddy affiliate through an affiliate network like Zanox or Commission Junction. With commissions as high as 100% and range of plans and products Godaddy is the affiliate program to sign up. Godaddy has a complete suite of tools needed for a webmaster to launch and grow his business online. Godaddy has high commissions on domains, hosting plans, email accounts, and reseller plans. The best part about Godaddy is its customer support which is available 24/7. The best part is Godaddy has over 100 readymades high click-through banners which can be placed on your website using a simple copy paste code.
7. Hostgator

Hostgator is a long-standing popular hosting service. Hostgator has its own office and servers to cater to the Indian audience. Hostgator India has an affiliate program with a commission pay out of 1250 per sale. Irrespective of the plan chosen Hostgator pays you a minimum of 1250 INR. This payout increases as you sell more. Hostgator is a trusted service and it can be easy to convert your users into buyers because of its brand value. All you have to do is sign up as an affiliate and use the high converting banners provided on your blog.
Sign up as a Hostgator Affiliate here.
8. TripAdvisor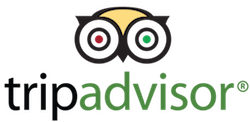 If you have a travel blog or have a blog about experiences then you might want to sign up for TripAdvisor affiliate program. There are benefits of this program. The commissions are as high as 50% with special incentive programs to help you make extra cash. Higher conversions as you get to deep link with 5,00,000 city and hotel pages. You will be given a set of banners and widgets you can put on your website to drive clicks and commission.
To be a part of the program you have to sign up with TripAdvisor on Commission Junction.
9. Optimise

Optimise is a global Affiliate Network with a strong presence in India. It has deep inventory in multiple categories like retail, travel, automotive, Telecom and Finance. Few of the popular Indian advertisers being PayTM, CitiBank, Jabong, Yatra, Redbus, Vivo, and Airtel. Currently, they sport 1,400 Premium Advertisers across 30 countries.
10. Cuelinks [Bonus]

If you find partnering with affiliates and picking the right product to promote a pain but still want to monetize your content then Cuelinks is your best bet. By installing Cuelinks Javascript code you will be able to monetize your content with affiliate links.
Suppose you wrote an article on iPhone 6S Cases and published it. Cuelinks automatically picks the keyword "iPhone 6S case" and links it to Amazon product page with its affiliate link. And when a person buys via this link you make a commission.
If you are using WordPress then Cuelinks has a plugin which can make your job easier. Currently, Cuelinks has about 400+ advertisers with thousands of offers and products. So the scope of monetization is very high.
Sign up for Cuelinks here.
What's Next?
Now that you have a list of most trusted and popular affiliate networks it is time to analyze which among them to start your partnership with.
Take time to go through each of their websites and see if the advertisers in their inventory have products which your readers might want to buy. Once you sign up browse through widgets, banners, and links and place them into your blog posts contextually.
What are the Indian affiliate networks you have found success with? Please share it in the comments section below.
Regards,
Deepak Kanakaraju
Want to become a serious affiliate marketer? Check out Affiliate Marketing Mastery Course.