Digital Marketing Jobs & Career Opportunities in India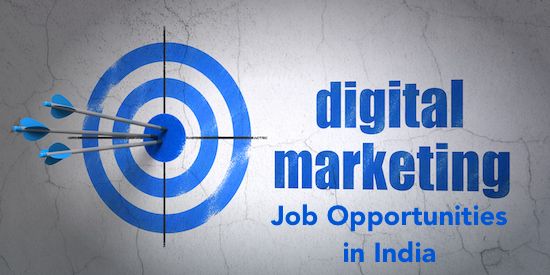 Digital marketing is becoming mainstream in India. Until 2010, many businesses did not take digital marketing seriously. They were not ready to change and were stuck with traditional marketing practices.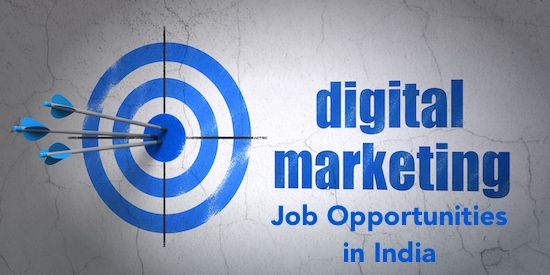 However market forces have made sure that you either start doing digital marketing or fail. Because compared to digital marketing, traditional marketing is extremely inefficient. In fact, if you do not have a digital marketing strategy and an online presence, customers are bound to shy away from you and buy from a competitor.
Before digital marketing became mainstream, freelancers and entrepreneurs were able to get the first mover advantage. People who did good content marketing and search engine marketing were able to scale up the business very fast. Traditional companies did not even know what digital marketing was.
Everyday more companies are waking up to the fact that digital marketing is very important and is not an optional strategy in marketing anymore. They are catching up late, but they have to catchup, there is no other option.
This shift in marketing practice is giving rise to a huge opportunity in digital marketing jobs. Times of India had reported that Digital Marketing will create 1.5 Lakh jobs in India by 2016.
"With both businesses and consumers increasingly shifting their focus to the digital medium, there will be 1.5 lakhs jobs available by 2016″ – Manipal Global Education Services
In this article we will have a look at the salaries offered for digital marketing professionals and the various job positions available under digital marketing.
Here's a list of the various digital marketing positions available for those seeking a career in this arena:
Digital Marketing Manager
Content Marketing Manager
Content Writers
Inbound Marketing Manager
Social Media Marketing Experts/Specialists
Search Engine Marketers
SEO Executives
Conversion Rate Optimizer
Copy Writers
Here's a rough hierarchy of a digital marketing team in a mature organization.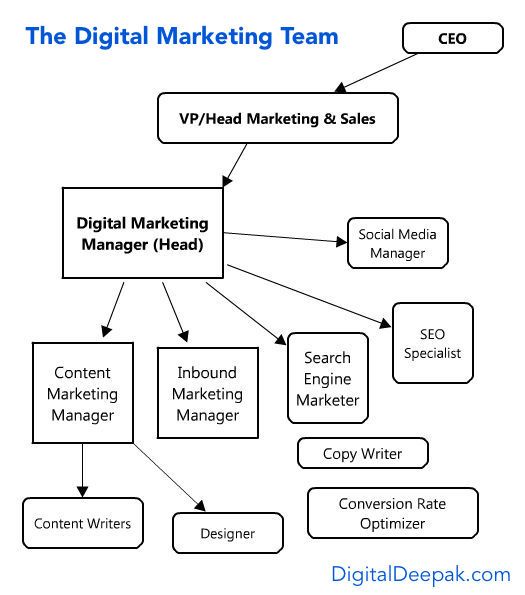 The above chart is not definitive and the reporting structure could be a little different in different companies. Now let's look at the roles, responsibilities and purpose of each of the digital marketing job positions we just discussed above.
---
Digital Marketing Manager
If you have 5+ years of experience in digital marketing and if you have projects that prove you are a digital marketing expert, you will be hired easily.
Such digital marketing experts are in huge demand and companies hunt for these kind of people. It is not necessary that you should hold an MBA or have certifications in digital marketing because your projects will be the proof that you know digital marketing.
I am an example in this category. I am a graduate in Civil engineering but I created a site called BikeAdvice.in and took it to 1 Million page views a month in 4 years. That adds a lot of weight in my resume. I do not have any digital marketing certifications nor an MBA degree.
Salary: The salary range of such digital marketing experts is from 15 to 20 Lakhs INR per annum. But it can go as high as 40 Lakhs plus equity in certain companies and as low as 8 lakhs per annum in very small startups.
Responsibility: Digital Marketing Managers have to lead the digital marketing team and they will report to the V.P. of Marketing in the company they work for. DMM is a mid-senior level manager position.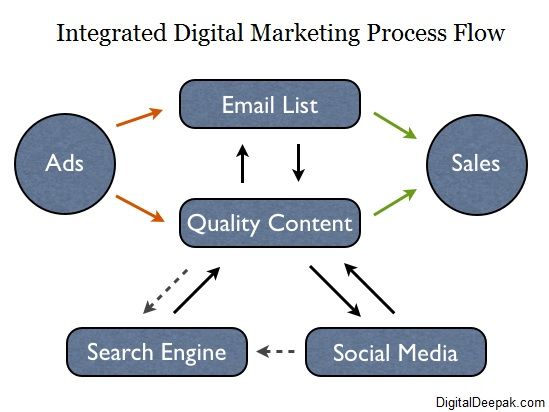 Digital marketing managers are responsible for bringing together the different component of digital marketing together and make it efficient. They are the only people who can create an execute an integrated digital marketing campaign.
---
Content Marketing Manager
Content marketing managers are responsible for content marketing. Content marketing includes managing the blog, sales page copywriting, email communications, drip marketing campaigns, a little bit of PR, ebook publications, video marketing and guest blogging.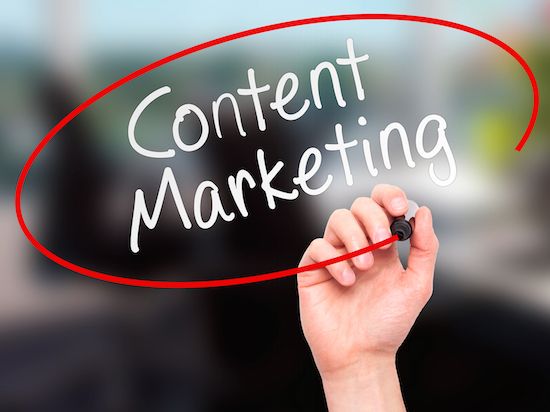 Content marketing managers report to digital marketing managers or the head/VP of marketing. Content marketing managers can be solo contributors or they can manage a team of content writers.
More often than not, content writers who report to content marketing managers are freelancers who write content by working from their home or as a part time job.
Content marketing managers will earn anywhere between 10-15 lakhs per annum on average. The experience required for such position is 3-5 years.
Again, there is no clear requirement for qualification. Having digital marketing certifications and an MBA can help if your projects do not showcase your content marketing expertise. However if you have a project that speaks for itself, certifications and degrees are not necessary.
---
Inbound Marketing Manager
Some organizations need inbound marketing managers but some do not. The responsibilities of an Inbound Marketer and Content marketer overlaps a lot.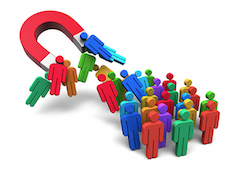 If you have to define separate role for an Inbound Marketer, his responsibility will be more towards managing the funnel and conversion at each stage. Drip marketing, lead nurturing, conversion rate optimization are important components in Inbound Marketing.
An Inbound marketer can create a strategy for attracting customers. One of the inbound marketing strategies is content marketing. While the inbound marketing manager creates a strategy on how to attract customers using content marketing, the content marketing manager can focus on execution of that strategy.
---
Social Media Marketing Expert
Social media marketing has two areas. One of the areas is spreading the owned content via social media channels. This can also be done by the content marketing manager or a person in the content marketing team.
However, running paid advertising in Social media requires some expertise. For example, advertising on Facebook has become a complicated task nowadays. New features and targeting options are added everyday and a content marketing manager or digital marketing manager cannot handle it on their own.
---
Search Engine Marketer / Specialist
Search engine marketing is one of the most important aspects of digital marketing. Search engine marketing is a broad term to define marketing via the search engines, but because Google is the biggest search engine – search engine marketing almost always just refers to marketing via Google AdWords.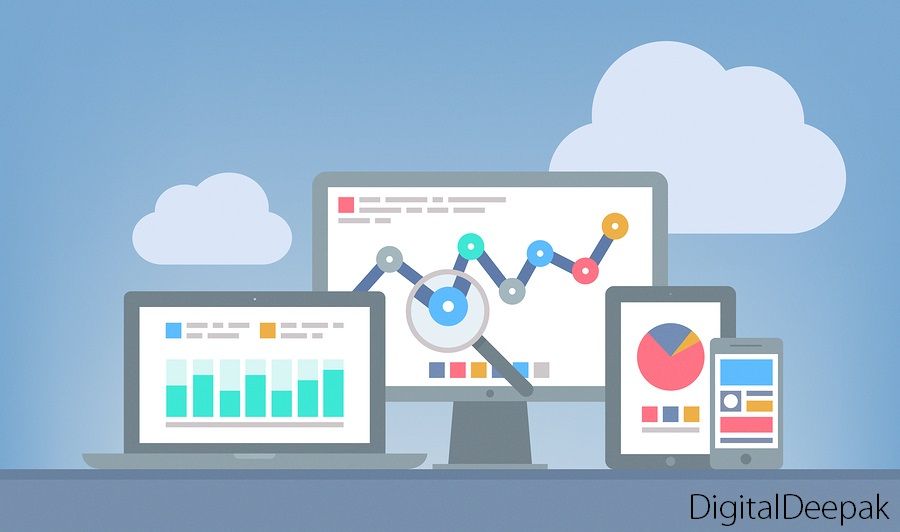 If it is a small company, the search engine marketing is taken care of by the digital marketing manager himself. Sometimes, it is outsourced to a digital marketing agency who will take care of the search engine marketing campaigns for a fee.
Bigger companies need a dedicated SEM (search engine marketing) specialist and sometimes there is requirement for a team for search engine marketers.
Search engine marketers will report to digital marketing managers. The goal of a search engine marketer is to bring the target number of leads and clicks from the given marketing budget. Most of the work is involved in analysis, bid management, keyword research, ad copywriting and split testing the ad campaigns.
There is no specific range for the years of experience required for a search marketing expert. Small companies hire freshers but some established companies need people with several years of experience.
---
Search Engine Optimizer (SEO Executive)
With good search engine optimization, one can get free traffic from Google instead of spending money on Google AdWords campaigns. The job of an SEO expert or SEO executive involves keyword research, user experience optimization, using Google webmaster tools, getting pages indexed, manage duplicate content and so on.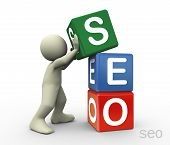 An SEO expert should have experience in using the various kinds of SEO tools in the market. For example, Moz.com is a well known SEO tool for digital marketers and webmasters. There are plenty of other tools which will help you improve your performance in the search engines.
Practo.com, one of the companies I have worked for before has good experts in SEO. Practo.com receives majority of their traffic via the search engines (Google organic search) and it helps them save a ton of money in AdWords and easily rise above their competition in terms of traffic.
SEO experts will report to the digital marketing managers and mostly do not manage a team. Most of the SEO experts I know are individual contributors. Sometimes there will be two SEO experts working on the team and they will give constant feedback to the product and web development team.
---
Conversion Rate Optimizer
Conversion rate optimization is the art of increasing the conversion ratio in each stage of the marketing funnel. The CRO expert can be just another person in the digital marketing team but he/she will work with various people. For example, a CRO expert can help the inbound marketing manager in creating landing pages that convert well.
A CRO Expert uses various tools to achieve higher conversions. Heat map tools such as CrazyEgg.com give insights on how people interact with landing pages. Optimizely.com helps split test various elements on the web pages to find out which colors and text give better conversions.
Increasing conversion rate is important at each stage of the funnel. The ad copy or the site title should attract more clicks, the visitors should convert into leads, and the leads should convert into paying customers.
---
Copywriter
Similar to a CRO expert, a copywriter will work with many people in the digital marketing team. The copywriter can help the search engine marketer write better ad copy, help the social media manager post better words on social media channels, help the content team refine their content for better reception.
Many organizations do not have a dedicated copywriter in the team. Sometimes the CRO expert who has copywriting skills can do the job of a copywriter.
Conclusion
I hope this article gave you a pretty good idea about the digital marketing jobs and career options available in India. The same is also applicable for other countries but the pay scales could be a little different.
Learn Digital Marketing
Now that you know there is an opportunity in digital marketing, it is time to prepare yourself for becoming a digital marketing expert. Here are some articles to move forward:
Any questions? Leave a comment below.