Mobile Marketing – An Interview with Kapil Nakra, Co-Founder of DigitalVidya.com
According to the statistics from WeAreSocial, as of January 2015, India has 243 Million active internet users. This represents only 19% of the Indian population and the internet penetration is growing at a very fast pace.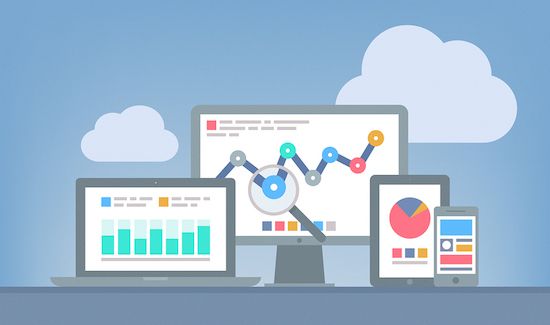 But one of the most surprising facts about mobile is: out of the 243 Million internet users, at least 200 million users access the web via a smartphone! 200 Million users is quite a big number. It's about 2/3rd of the US population itself. And such a big number cannot be ignored by digital marketers.
Mobile marketing is becoming one of the most important aspects of digital marketing. Digital Vidya recently announced a training program on Mobile Marketing and I got a chance to interview Kapil Nakra, Co-Founder of DigitalVidya.com and Himanshu Arora, Cofounder of SocialPanga.com & Lead Trainer at Digital Vidya about the future of Mobile Marketing.
Deepak: What is the first step in Mobile Marketing for Digital Marketers who have not taken mobile seriously until now?
Kapil: I think the 1st step is to gauge how critical is "Mobile" for your business? In case of Digital VIdya, our google analytics data for the current month suggests that 27% of our monthly visitors are coming from Mobile device.
More critical observation is that number was below 15% new months back. So, if we look at the future trend there is no way we can ignore this Mobile. Also close to 65% of our emails are actually been read on mobile devices. Once you are clear that Mobile is must for your business, you will start strategizing the right approach in your case.
Here are list of action steps you can do to complete this analysis:
Analyse your traffic on Web Analytics Tool
Analyse the consumption habits of Emails you're sending.
Analyse the consumption habits of your Ads ( Which devices are generating clicks)
Analyse the usage of Mobile Apps in your domain
This will help you to get fair enough assessment of criticality of Mobile in your domain. After that the approach that you will take depends of lots factor.
For example, if good percentage of web traffic is already getting generated from Mobile and but the conversion is low than you might want to start with creating a Mobile Website or making the existing website responsive. Moreover, if you can think you can create an app with fair amount of stickiness, you might want to start shifting your mobile traffic to Mobile App.
Ultimately, whether you restrict yourself by enabling your online communication for mobile devices or go ahead with "Mobile First" approach or make it "Mobile Only" depends on further analysis of performance metrics.
Deepak: What would be the right approach to launch a mobile app to engage more mobile users for a startup that doesn't have resources to hire a full time mobile app developer?
Himanshu: Mobile app development is a specialized work which needs experts to design & develop the app for specific platforms like Android or iOS. Outsourcing has its own pros and cons.
The biggest benefit of short term outsourcing is that you are able to bring in an expert for a defined period of time to perform a task without committing to them long term.
The disadvantage to this is that you'll need to find an affordable and high quality service provider. That can be very time & energy consuming and not always available.
So we need to take a middle way where, if we want to have a long term plan for our mobile app, we shall hire somebody. But if we want to build a mobile app for a transactional purpose, outsourcing would be a better option.
Deepak: If a business has a good percentage of their audience who are mobile users, what are the paid advertising channels to reach out to that audience?
Himanshu: There are multiple paid advertising channels that can explored to reach out to our mobile users, following are few:
Google Adwords paid campaign specific for mobiles
Mobile App install campaign from Facebook, Twitter or any social network specifically directing for conversion.
We also have 3rd party platforms like Admob (Now acquired by Google), Inmobi for mobile advertising.
Irrespective of the channel, we can design our communication promoting our mobile app install in all the available platforms like mailers, print etc.
Ads specific to mobile app install is gaining a lot of importance and leverage because they result in significant downloads and measurable ROI. These are popular among social networks and ad exchanges as units can be sold at prices much higher than other ads.
When an app-install ad generates a download, it is easy to attribute all the customer activities (Like Buying, availing any discount etc.) to that specific Ad from which the app was downloaded.
Deepak: As a digital marketer I have been guilty of sending emails that are not optimized for mobile. Where do we start if we want to make our emails mobile responsive?
Himanshu: Reading mails on your smart phone can be an experience that can range from being amazing to awful. An email newsletter which catches the eye in the inbox would probably be just chaos when opened in the mobile. The small fonts, broken narrow layouts are some of the common issues that need to be tackled.
To include responsiveness, the output needs to have an optimized readability compatible with various devices and the content needs to fit flexibly to its tool. For example, the side columns can be collapsible, leaving more width for the main content on a phone.
Initial steps to get a responsive website:
Clear Messaging
Multiple screen type & sizes
User Journey
Floating Width size
Mobile friendly button
Test, Test till you die
Deepak: Thanks a lot for participating in the interview. I am sure DigitalDeepak's readers would have gained value from this!
<end of interview>
Any questions? Leave a comment below. And if you are interested in learning more about mobile marketing, check out DigitalVidya's Mobile Marketing Course.