An Interview with Anil Agarwal from BloggersPassion.com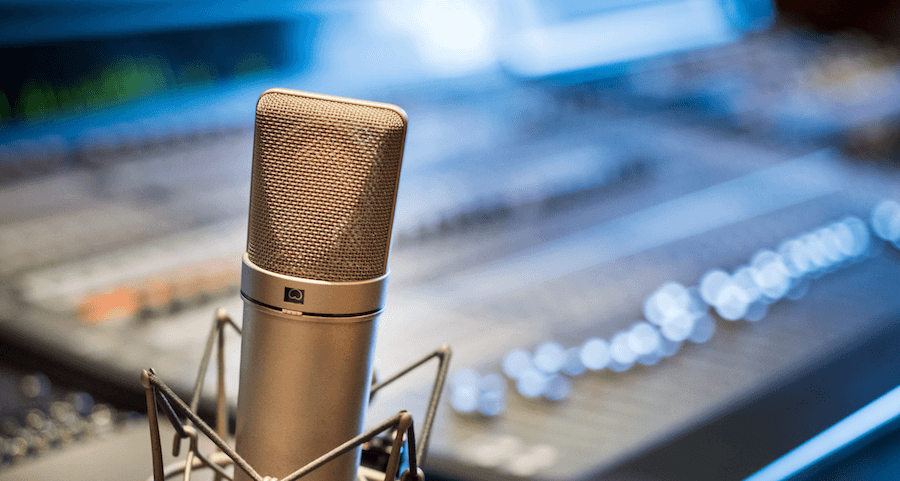 I owe a great part of my career's success to blogging. Blogging has literally changed my life and you can learn more about it on my TEDx talk about blogging. Just like me, there are other experts too who started out as a blogger and have been really well for themselves.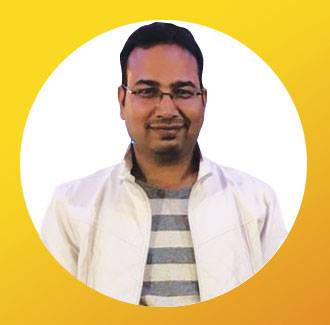 Today I will be interviewing Anil Agarwal, who is an experienced and consistent blogger. He has shown that you can make a full time income with blogging.
Let's hear it a from Anil and get to know about his blogging journey.
Deepak: For our readers can you tell a little about your background?
Anil: I did my MCA in 2004 and immediately started searching for jobs. I started a few blogs on blogspot blogging platform along the way and managed to make a decent income from AdSense back then. This gave me hope that blogging can work.
In 2008, I started a website called Scope for Money which I used to earn decent income every month (40,000 rupees or so). Later I sold it to someone on Flippa to buy a home for my family.
In 2010, I started Bloggers Passion and here I'm today earning $10,000 on an average every month. Long story short, you won't become successful overnight. It takes a lot of time and persistence to be able to build a profitable blog. Consistency always beats intensity.
[Want to become a blogger? Check out the 100-day Blogging Course]
Tell us about your blog?
My blog Bloggers Passion was launched in 2010 which is currently generating 1.5 million page views a year and I am earning over $100,000 per year.
Bloggers Passion is a one stop solution for all your blogging and SEO needs. If you're looking to build a profitable blog from scratch and drive more traffic to your sites from search engines like Google, Bloggers Passion is the right place for you.
We mostly cover in-depth articles (around 3000 to 4000 words at an average) around blogging, affiliate marketing, SEO and similar topics. We also do bloggers interviews and case studies to help others and inspire newbies to start their own blogs.
How has been your blogging journey so far?
Incredible. Blogging is all about being persistent. When you keep blogging for a long period of time, you get a compounding effect with content. Deepak calls it the content compounding method.
You should also build a brand with your blog. Have multiple sources of traffic and don't depend on a single source. When you're dependent mostly on Google to bring traffic, leads and sales to your site, you'll struggle a lot (thanks to Google's animal updates).
Your blog can have traffic sources from the following sources:
Branding / Word of Mouth / Direct Type-in traffic
Affiliates / Referrals
Google Organic Search
Social Media Channels
Paid Advertising Channels (Google, Facebook Quora, Linkedin and so on)
Through your own email list
Private Groups (Whatsapp, Facebook and so on).
When you are consistent and persistent when things don't look that great, you are keeping the momentum going. Over time you will build a brand that people will want to follow and your results will start compounding.
Apart from blogging, what else did you do in your career?
I used to work full-time for a company which I left in September, 2018 (I used to manage all the SEO related tasks for the company related websites).
Right now, I'm into full-time blogging where I'm mostly managing my blog Bloggers Passion.
Before I quit my full-time job, I was already earning some money every single month as a side income and once I realised that I can make a living from blogging even after quitting, I got into full-time blogging.
I recommend everyone to follow the same path and even Deepak followed this path. Build some income on the side before you go full time with entrepreneurship. The income will give you confidence that you can become an entrepreneur.
Now that you are a successful blogger, what do you owe it to?

The ability to work harder for longer hours. I also manage people well and I think I have good people skills. I set goals and I know how to crack them. Dreaming big is important.
I live by this quote from Elon Musk: "Work like hell. I mean you just have to put in 80 to 100 hour weeks every week. This improves the odds of success. If other people are putting in 40 hour work weeks and you're putting in 100 hour work weeks, then even if you're doing the same thing you know that you will achieve in 4 months what it takes them a year to achieve."
But at the same time, take care of your health and live a balanced life. You should learn to balance the obsession you have towards your dreams and goals. You should be open to opportunities that are presented to you.
As long as you work hard and create value, you will do better than most of the other people.
Very well said Anil. What are some methods or channels that you use to promote your content?
Almost 80% of my blog's traffic comes from search engines.
I focus mostly on bringing visitors organically as they send the highest quality of traffic.
That said, recently I also started a Facebook group which is going great. Besides that, I'm also actively writing on Quora.
What are the top keyword research tools that you use?
I use SEMrush and Ahrefs for keyword research.
Both are amazing SEO tools which not only help you with keyword research but also help you perform other tasks like competitor research, backlink analysis and so on.
What are the best affiliate marketing networks as per you?
I use the following 3 almost regularly and they really work like a charm.
Amazon Associates

ClickBank

ShareASale
You can also check out this post on best affiliate programs where you can find top affiliate programs in India.
Do you think vlogging is going take an edge over blogging in the coming years?
Definitely yes. Especially in India, vlogging has already become so much popular in the last 2 years.
So if you're starting from scratch, you might want to consider vlogging as well.
What do you think are the common mistakes a blogger makes that deters him for making his blog profitable?
There are 3 major blogging mistakes you must avoid if you want to build a profitable blog in 2019 and beyond.
Consistency:

What's the point of writing blog posts for 6 months and ignoring your blog for the next 1 year? You can't build a high traffic generating blog if you're inconsistent. Make sure to create a consistent blog posting schedule and stick to it.

Even if you're posting once in a week, maintain that consistency. If you still find it hard, hire someone to create content for you. Or allow other people to write guest posts for you.

Be Focused:

Don't cover every topic under the sun. You're not going to make money from blogging by covering too many topics.

You should become an authority blogger in one field. You can do that by covering just one or two topics on your blog.

Reinvest Money:

It takes money to make money online. You need a better web hosting, website design and access to the right SEO tools. It all needs money. If you are just looking for free ways to build a profitable blog, it will either take a lot of time or you're never going to make any money.
Any advice for our readers?
Invest money in getting access to a successful mentor like Deepak. His 100-day blogging course is very affordable and you can become a blogger with just that program.
I firmly believe having access to a mentor or someone who's already making money online can help you a lot.
Other than that, read a lot of books especially those related to psychology, marketing and selling as they help you how to convince online people to buy stuff from you.
Deepak: Thank you Anil for taking the time to answer the questions and inspiring readers. Looking forward to reading more content from your blog.