The Top 5 SEO Tools for Digital Marketers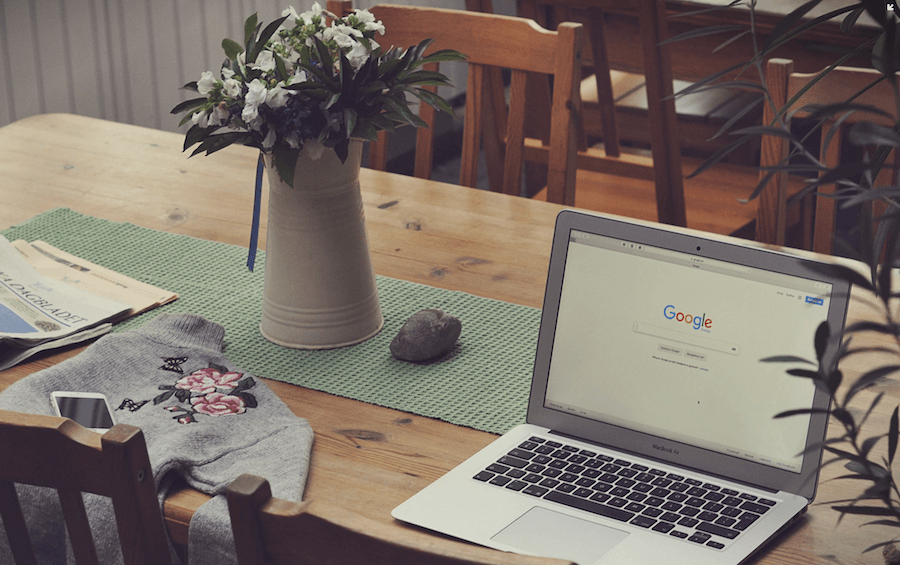 SEO is one of the most mysterious areas of Digital Marketing. Most of the digital marketing verticals like paid advertising, email marketing and analytics are straight forward. You can always go back and refer to a document to understand how to do things.
When it comes to SEO, there is a bit of mystery in it. Google doesn't always tell you why they are ranking certain sites above you and when they change the algorithms. If you want to survive in the SEO game, you need to have good intuition, think like a search engine and use SEO tools to the maximum.
I have been using different SEO tools for my personal projects and clients. And here's my take on the top 5 SEO tools you should learn to use in 2019. Please note that I have not yet included UberSuggest here which is a free tool. They are going to roll out new features and I will be writing a review about it soon.
1. SEMrush
This is an SEO tool that performs keyword research, tracks keyword strategies employed by competitors, runs one of the best SEO audits, checks for backlinking opportunities, among many other things.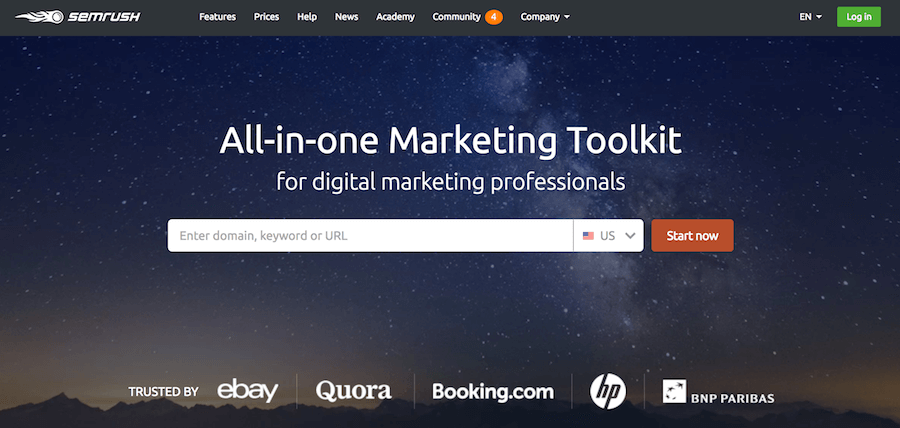 The software can track Ad copies, organic domain positions, CPC ads as well as helping in content marketing. For many internet marketers, SEMrush is a trusted software for boosting search engine rankings.
Although you might need some time to get accustomed to the software's user interface, once you get used to it, it will definitely do wonders for your business. Its main purpose is to make your online marketing simple.
Pricing: This software is available in three paid package plans. The prices vary depending on the services the software offers. However, there is a 14-day free trial where you can learn about the software.
Pro Plan: This plan is priced at $99.95 per month. It guides in-house marketers, startups, and freelancers with short budget plans.
Guru plan: This plan is priced at $199.95 per month. It serves marketing agencies and SMB.
Business plan: The business plan is priced at $399.95 per month. It serves web-based businesses, E-commerce projects, big size agencies, etc.
Pros
SEMrush has one of the most detailed and innovative SEO metrics
Has frequently updated information
Your SERPs (search engine results pages) ranking information is compelling and easy to analyze
Page report shows most visited pages of your competitor or any domain
It can set up alerts for different metrics such as position changes and new backlinks
Cons
SEMrush backlink isn't the most comprehensive
Data discrepancies may be present in some parts of the tool
Inaccurate keyword volume as it doesn't usually use clickstream data.
2. Ahrefs
Ahrefs has the biggest backlink index as compared to any other SEO tool. As such, it's the best SEO tool since you can spy on any of your competitors' backlinks, SEO strategies, keywords, and many other aspects.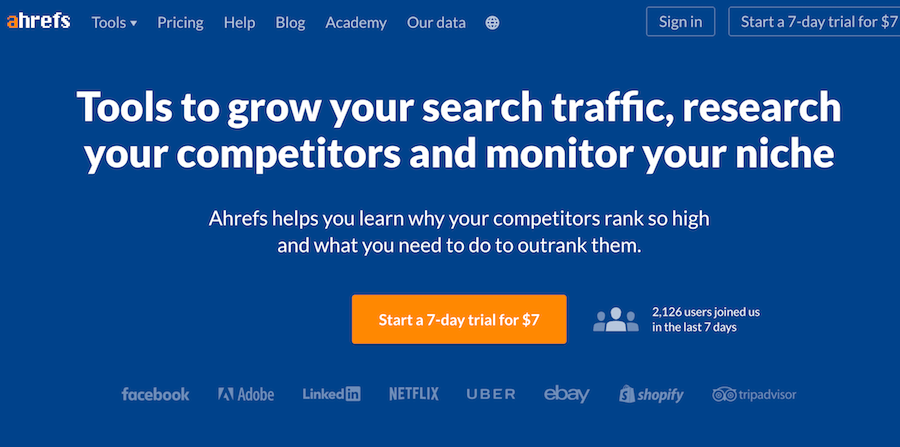 If you are really concerned about your website SEO, getting this Ahrefs is quite essential.
Pricing:
Ahrefs has a 15-day free trial with four paid plans:
Lite – priced at $99 per month
Standard – priced at $179 per month
Advanced – priced at $399 per month
Agency – priced at $999 per month
Pros
Helps you understand your competitors very well
Ahrefs filters high-quality links from low-quality links hence saving time and gives more accurate data
Ahrefs has the biggest keyword data
Combines keyword research, link building analysis and rankings for the best results
Cons
It's expensive
There are cheaper and free alternatives in the market.
3. Serpstat
This SEO tool is designed to improve your business performance in areas such as marketing, PPC, search analytics, content marketing, etc. It helps you know who ranks well in the SERPs and what you can do to beat the competition.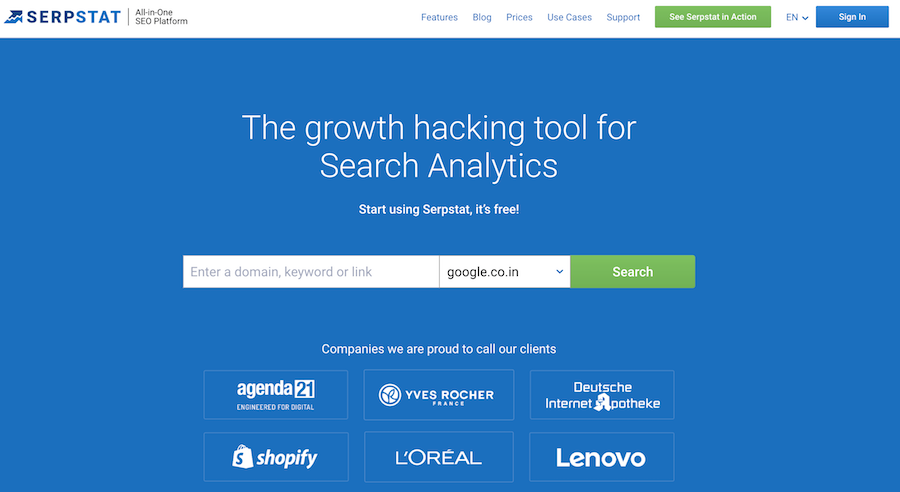 Pricing: Serpstat offers various flexible enterprise and SMB pricing schemes. It also has a free trial with as many as 10 package plans.
Pros
Provides keyword data for multiple sites
Provides sufficient backlink data
Helps in rank tracking
Con
Limited information in the basic plan
Share counting isn't very useful
4. Moz Pro
This SEO toolset will help you improve search engine visibility and ranking. It uses tested and proven SEO metrics like Page Authority and Domain Authority to offer quality data for more accurate results.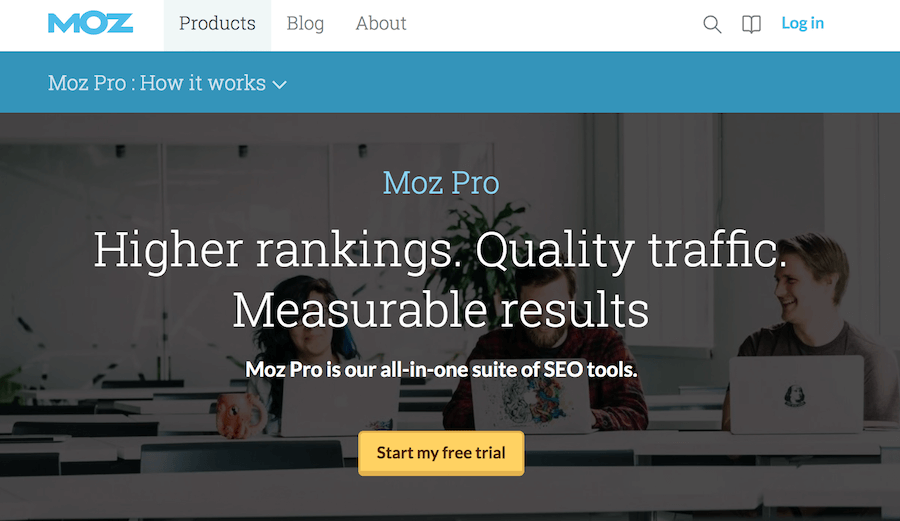 Moreover, it breaks down data and also streamlines workflows for strategy formulation and better analysis.
Pricing:
Moz Pro has a free trial and four enterprise and SMB pricing plans:
Standard – $99 per month or $79 per month on an annual contract
Medium – $149 per month or $119 per month on a yearly contract
Large – $249 per month or $199 per month on a yearly contract
Premium – $599 per month or $479 per month on a yearly contract
Pros
Competitive analysis report with an excellent rank tracking
Very functional keyword research tool
Easy to use
Cons
Its metrics are only available in the US
Small database compared to other SEO tools
5. SpyFu
This is a cloud-hosted system that offers online marketers valuable information on highly profitable keywords, organic search, and ads that are being used by your competitors.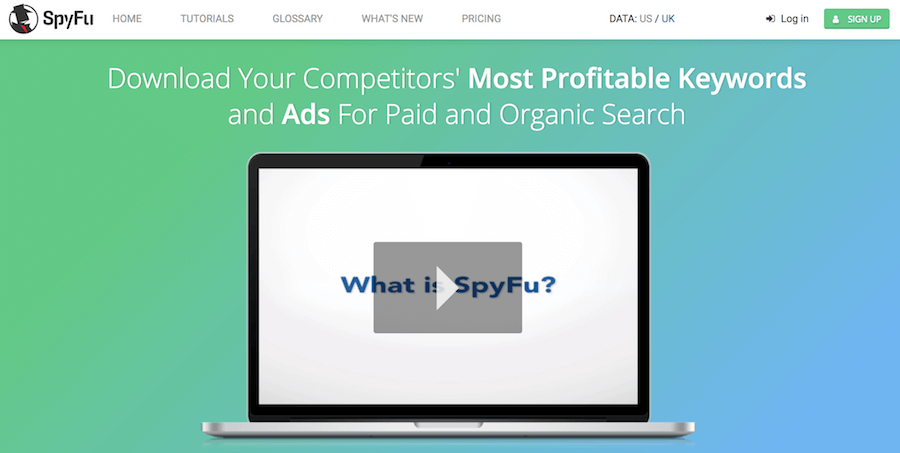 Therefore, SpyFu gives you competitive intelligence which you can use to come up with smarter marketing strategies.
Pricing: SpyFu has three enterprise and SMB pricing plans:
Basic – $33 per month (annually billed) or $39 per month
Professional – $58 per month (annually billed) or $79 per month
Team – $199 per month (annually billed) or $299 per month
Pros
Excellent tool for reporting on overall visibility
Allows quick access to information about PPC and keywords
Great user interface
Cons
Provides limited local keyword research
Some websites are missing in their database
Difficult to export charts and graphs.
Conclusion
Understanding SEO is one of the most significant parts of your online business. This is because it's a major source of free leads, organic traffic, and customers.
More than 30% of the leads and customers for my business comes through organic channels. Not only traffic from SEO and organic channels is free, it also gives a higher conversion in the funnel. Some of my best customers have found out about me through SEO.
In addition to helping you with SEO, these tools mentioned above can help you to properly manage all your emails, social media, content marketing and much more.
So do you use any of these tools? And do you recommend any other tool for other digital marketers? You can let me know in the comments below.