How to Grow Your Business Using Facebook Ads?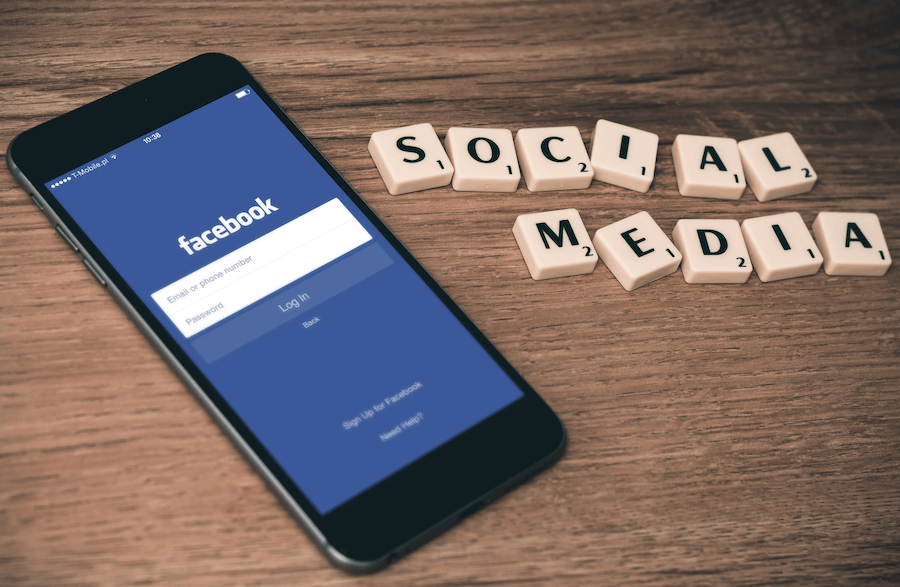 If you are running a business, you cannot ignore Facebook Ads. Facebook Ads is one of the best outbound advertising mediums available to businesses today. Since Facebook has more than a billion people already signed up on their platform, chances are high that your customers are already using Facebook.
With inbound marketing platforms like Google Search ads, you are getting the right target customers to visit your website, because they are looking for you.
When you do outbound marketing, the biggest challenge is targeting the right customers who might be interested in your product or service.
Let's say you have a product that is designed for mothers of new born babies. If you advertise your product in a newspaper or TV, only a very small percentage of people will be new mothers. You will be wasting your advertising budget in showing the ads to a lot of people who might not be interested in your product. With Facebook Ads, you can target the ads to be shown only to mothers of new born babies.
Facebook has so much information about its users that targeting the right customers becomes very easy.
Because of the power to target a narrow segment of the audience, a lot of new businesses have come into existence. These businesses couldn't exist before because there was no way to target a very small niche segment of customers through any marketing channel.
You can use the power of Facebook targeting to build new businesses, or grow your existing business.
Targeting the Right Demographics
With Facebook Ads, you can target people based on location, age and gender. You can also target them through custom audiences which we will discuss in the later section of this article.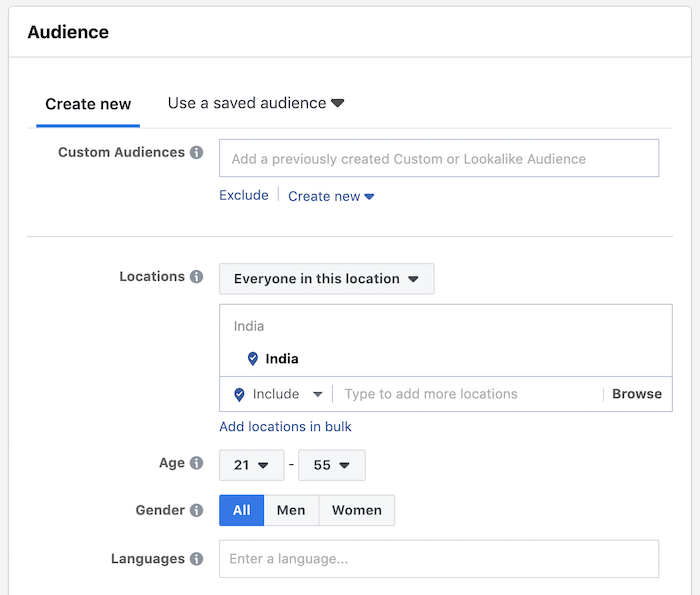 Even targeting people based on their age and gender is not possible with traditional advertising. That's why Facebook Ads is very powerful.
Targeting the Right Interests
Apart from targeting the right demographic, you can also target people based on interests.
Facebook collects data about people's interests based on what people post on their profiles, the websites they visit and the pages they like.
For example, I am running a campaign to get more people signed up for my free digital marketing course, and I am targeting people with interests related to digital marketing.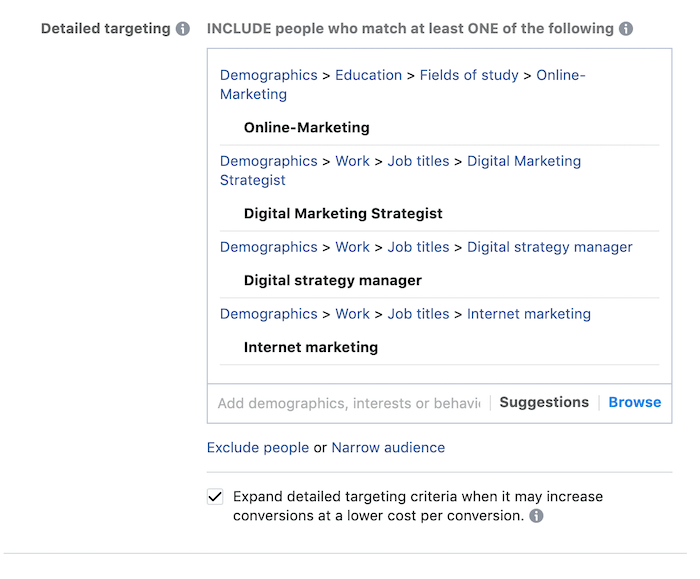 You can also exclude people who have certain interests if you think they will not be your potential customers. You can narrow your audience selection by adding multiple interests that has to overlap.
Once you select the right interests and demographics, Facebook will show an estimate of what is the total audience you can reach. In my case it is 240 million – a pretty broad targeting.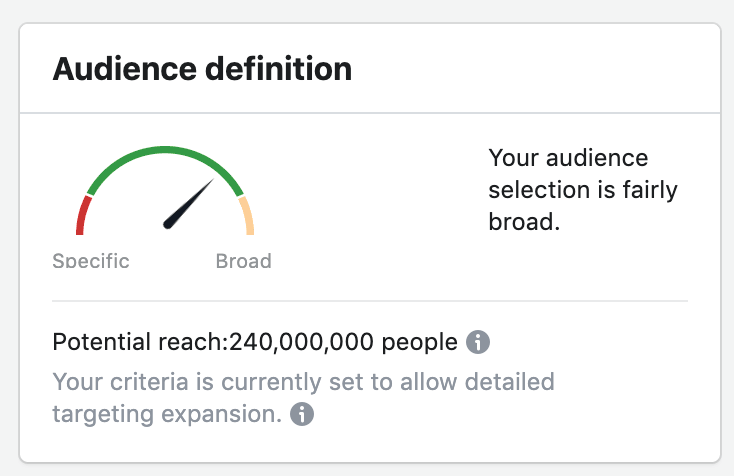 Facebook will also show you an estimate of the results you can expect to get based on the past data. Here's how my estimate looks: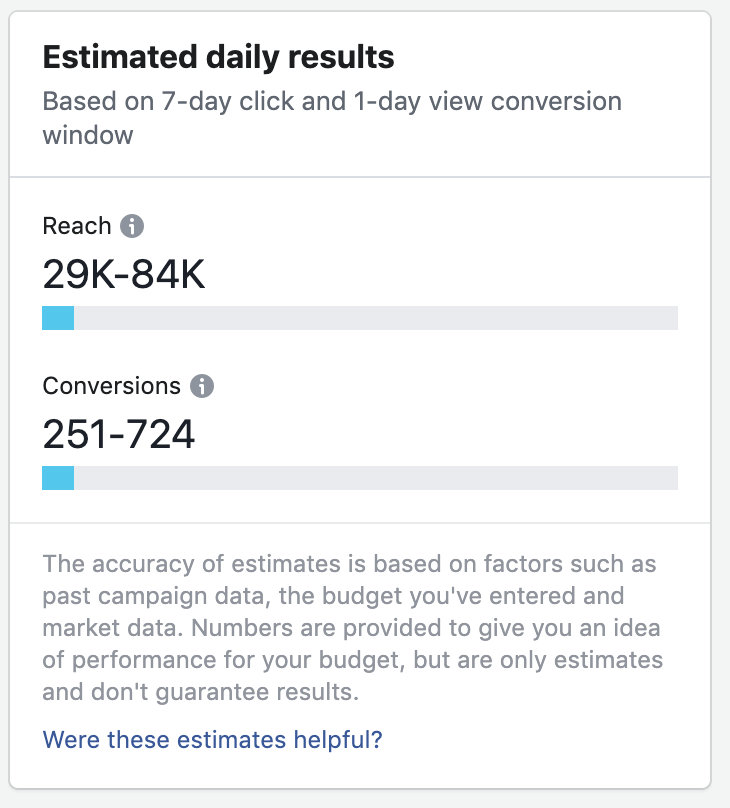 The estimate says that I will be getting 250-724 conversions a day. Facebook is able to predict that because I have installed the Facebook Pixel on my website. Which brings us to the next topic – The Facebook Pixel.
The Facebook Pixel
The Facebook Pixel is an analytics code that sits on all the pages of your website. Most of the visitors who visit your website will also be logged into Facebook on the same device, and Facebook will be able to track the pages the user is visiting.
With the Facebook Pixel, you can build custom audiences and custom conversions. You will also be able to get audience insights which shows the demographics and interests of the people who visit your website.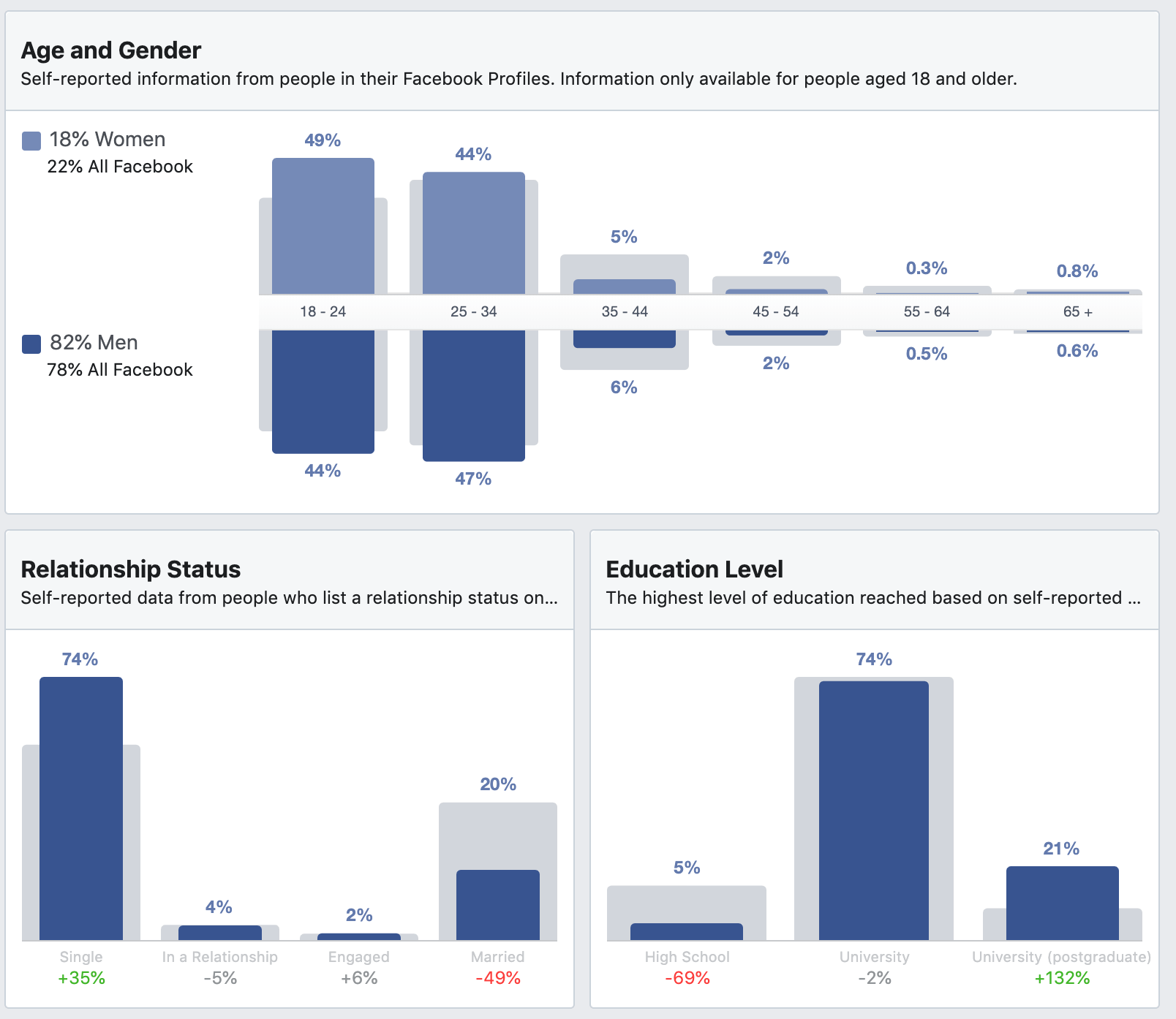 With my audience insights, I can see age & gender, relationship status and even the education level of my audience.
Custom Audiences
With the Facebook Pixel, you can develop custom audiences.
Do you want to create an audience of only the people who visit your products page? You can do that with your audience manager and target this audience with ads of your products.
You can also create an audience of people who visit your careers page and then run ads for job openings only to the people interested in joining your team.
You can create custom audiences in the audiences section of your Facebook Ads manager.
You can create a rule based on page visits.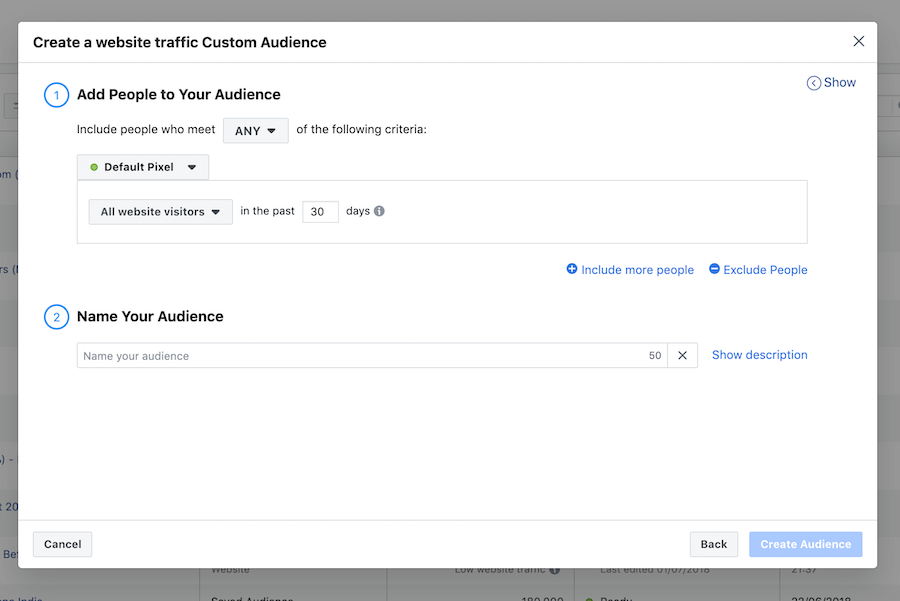 Website traffic custom audience is just one type of audience. You can create more type of custom audiences such as uploading a customer file with contact details, or based on mobile app usage. They are covered in details in my Facebook Ads Mastery Course.
Custom Conversions
One of the best ways to make a good return on investment with Facebook ads is to run conversion optimized ads. To run conversion optimized ads, you need to have the Facebook Pixel installed and setup custom conversions.
Let's say I am driving traffic to my page LearnDigitalMarketing.com through Facebook Ads. Now I don't want just clicks, but I want leads. I will define that anyone who enters their name and email ID on that landing page and goes to the thank you page is a "Conversion".
Let's say 100 people click on the ad and land up at LearnDigitalMarketing.com. Out of that 50 might fill the form and sign up for my free course. Now Facebook will know who these 50 people are because the Facebook Pixel is installed on the thank you page, and custom conversions are setup.
Facebook will now take this data and show the ads to people who are more likely to convert and less likely to click and not convert.
You can see the different type of conversions I've setup in my Facebook Ad account.
The first custom conversion "LDM Lead" is my conversion pixel for the Free Digital Marketing course campaign that I am running through Facebook Ads.
Targeting & Trust
Facebook Ads helps you target the right customers using demographic data and interests. However, the convert strangers into customers, you should develop the right communication.
Once people show interest in your products and services, you can run a drip marketing campaign to get people to become customers.
Learn More about Facebook Ads
Facebook Ads is very powerful but its not simple. It is impossible to cover all the concepts of Facebook Ads in a small blog post. If you are interested in learning more about Facebook Ads, check out my Facebook Ads Mastery Course.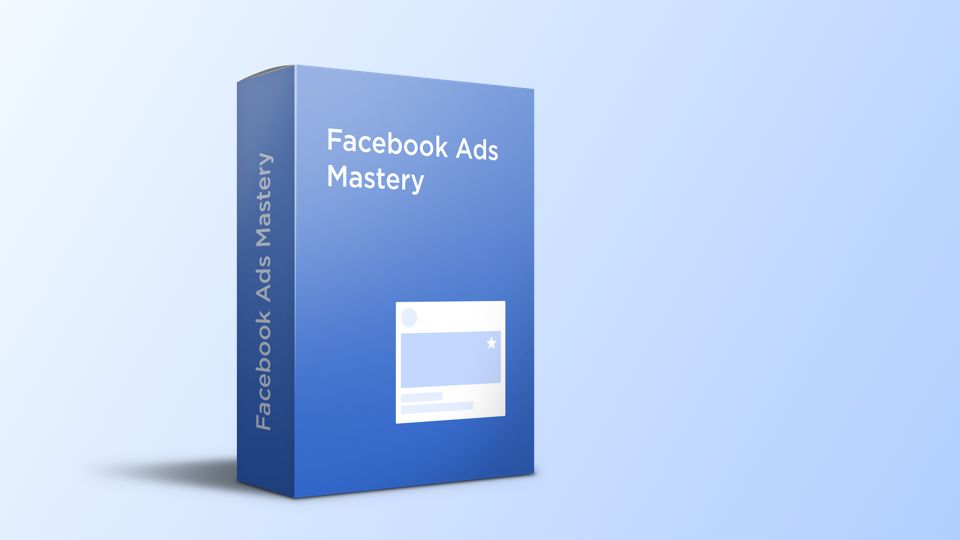 If you have any questions about the course, you can reply to this email, or email me at mail@digitaldeepak.com
Cheers,
Deepak Kanakaraju