Top 10 Digital Marketing Agencies in Kochi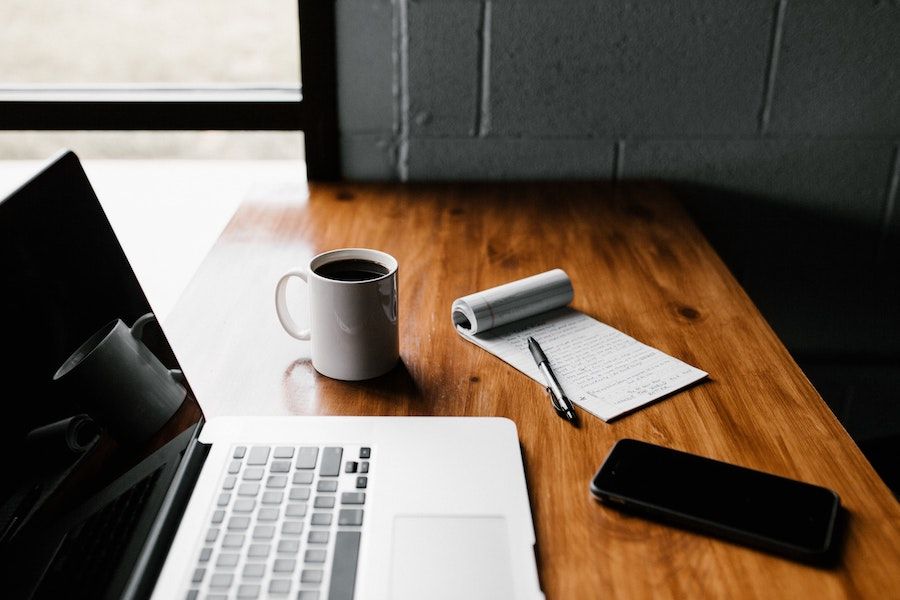 In the present day world, the internet has become cheaper and more accessible to the general public. Would you believe me if I say that the number of people who are online every day is still increasing?
Well, it is. To be more precise, according to Pew Research, "constant" internet usage among adults has increased by five percent in the last three years, which has resulted in a change in the way people shop or purchase and definitely, offline marketing isn't as effective as it was at one point in time.
So how do you make the best out of this scenario if you are a business owner?
Enter Digital Marketing – meet your audience where they tend to spend most of the time, which is the internet. And Digital Marketing helps you to be at the right click, at the right time.
With Kochi becoming a significant economic zone of the country, entrepreneurship is gaining a substantial pace in the region and the overall growth of the business is immense. And each company needs to put in a lot of effort into their digital marketing strategy to stand out among the crowd. In this blog, I am going to discuss the top 10 digital marketing agencies in Kochi, which I have formulated as a ready reckoner for your business.
1. SpiderWorks

With more than 18 years of experience in the Digital Marketing Sector, SpiderWorks has been changing the way businesses speak, listen and share online. With headquarters in London, their team of specialists has been consistently delivering outstanding results by combining creative ideas with their vast experience. At SpiderWorks, the web is a part of their DNA. Being the first digital marketing company in Kerala, they started a business even before Google was incorporated.
They have been providing services like Social Media Marketing, Search Engine Optimisation, Advance Web Analytics, email marketing, Pay Per Click, web development, Facebook marketing, Google Advertising, content marketing, reputation management and Content Strategy, through which they have been delivering compelling digital marketing solutions.
Their solutions have had a track record of increasing customer engagement and increasing the ROI of their clients. They guide their clients on how to build a sustainable, meaningful relationship with customers. Working in areas as diverse as search engine optimisation, social media marketing, email marketing, and digital marketing, they have had more than 100 clients across different industries.
SpiderWorks boasts of a talented team of digital marketing experts as its strength and is among the leading digital marketing companies of India. SpiderWorks offers core digital marketing services, and if you are looking for the best digital marketing company in Kerala to take your business to the next level, contact SpiderWorks today to be your success partner.
Location: Kochi
Founded In: 2013
Top Clients: BrandAware, Digital Skill Master, Indian Adfilm Makers, Hued, Thirteen BC
Awards: Google Partner
Website: SpiderWorks.in
2. Webdura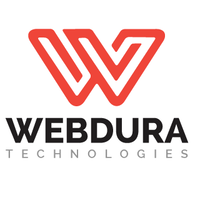 Webdura has a great reputation for the creativity that they incorporate into the campaigns for their clients. They ensure that the businesses they collaborate with have high web traffic and generates more leads form its online presence.
Providing a comprehensive Digital Marketing strategy has been at the core of Webdura, and it has grown to be among the most impactful digital marketing company by providing result-oriented, data-driven and creative solutions to enhance the image of their clients. Thus, helping them enable their digital dream through a platform which communicates the essence of the company to the target audience.
Webdura takes pride in the fact that they have been able to support and magnify their client's outreach through careful observation and understanding of the exact requirements. They have provided insights to firms not only in India but also to various brands across the globe and have created a spur in the domain of digital marketing.
Location: Kochi
Founded In: 2010
Top Clients: Soha City Thrissur, Adopted.com, Victoriarealtors, a1rubber.com
Awards: Google Partner, HubSpot certification, Bing Ads, Google Adwords Qualified Individuals, Google Analytics Certified
3. Cubet Techno Labs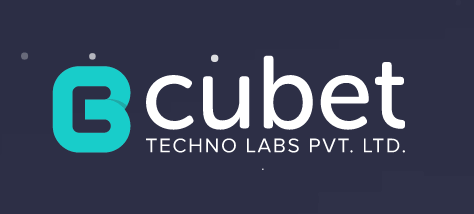 Cubet Tech is a Digital Engineering company that provides end-to-end solutions to drive organisations forward. In the ear of rapidly evolving technology, they strive to create personalised solutions for their clients and upgrade themselves by adapting to the industry challenges. Despite being in a decade old company, they always have been ducking hazards, innovating and grabbing opportunities faster. They are renowned for their full-slack digital engineering solutions that are delivered by a dedicated team of experts.
They have offices in UK and India and have established themselves as a global company which has a sound experience across a varied range of industries. Their specialisations in certain areas have helped them develop a niche for themselves in the world of applications development. They provide clients with an extra edge of continual support and each solution following the customer's requirement.
They have provided insights to firms not only in India but also to various brands across the globe and have definitely created a spur in the domain of digital marketing. They have been successfully serving clients across the areas of e-commerce, health and fitness, manufacturing, creative and media.
Location: Kochi
Founded In: 2007
Top Clients: The University of Plymouth, Tech Mahinda, BMJ, Ozone, Athabasca University, Bounts, Webfeet, Nasdaq, Nexercise
Awards: Nasscom member
4. iTruth Solutions
Design. Promote. Convert.
These are the three pillars that iTruth works on to deliver its clients smart online marketing solutions which helps them increase their presence on the web. They are constantly investing in delivering web services to its clients ranging from web programming, open source development, e-commerce development, and mobile development. They are highly recommended for their cutting edge services in the field of SEO.
They have a group of very knowledgeable and experienced consultants that make sure they are equipped with the best technologies to deliver the best solutions to clients. Their SEO services include consultation, keyword research, copywriting, website redevelopment, creating incoming links, submission to search engines and reporting on optimisation results and their SEO experience enables them to cater to the needs of all kinds of small and big enterprises.
Location: Kochi
Founded In: 2007
Top Clients: Sandhia Paintings, Munnar Tea country resorts, Indo world tours, Southern Odyssey, The Elephant Court Thekkady, Taxis in Kerala, Rain Forest Ayur and many more.
Awards: Christian Funders' Forum Award Winners 2015, Google Partner
5. TGI Technologies
Definitely one of the most prominent digital marketing agencies in Kerala, TGI Technologies caters to the needs of several local business houses, be it travel agencies or entities hailing from the hospitality industry. They design, promote, program and deal with leading-edge websites and e-business applications. With a team of highly skilled experts, they can provide you with the best solutions and perfection that is par excellence. The TGI team is inclined towards a slightly more personal approach towards their clients for the satisfaction of their exact requirements.
Through the years of its existence, TGI hasn't confined itself to a given business vertical but has been stringently working upon gaining expertise and knowledge across many business segments in order to be able to work for all kinds of entities. Their series of web-based software applications have helped clients develop successful online initiatives in the fields of web hosting, website designing, web development, e-commerce solutions, internet marketing, search engine optimisation and even more. TGI is characterized majorly by their display of high flexibility towards their clients.
Location: Kochi
Founded In: 2015
Top Clients: Skylark Houseboat, Kumarakam,CLUB COUNTY HOMESTAY BOOKING,Sports Team, Saudi, EZHUTHU , Magazine, Kerala Paradise, Tour Company, Quick Qatar, Education English, Markaz Garden, Jeevanadam, News Portal, Ayur Bethaniya and others
6. BetterGraph
The real motivation of this agency has been to increase the sales and overall business growth of their clients by providing them solutions for 360-degree website promotion. This motivation also gave BetterGraphs its name. They offer business promotion services, which include SEO services, online advertisements, PPC campaigns, social media marketing, display media campaigns, marketing analytics, online reputation management, and so on.
Better Graph has undoubtedly become the mascot for the success of various websites. BetterGraph boasts of a clientele which includes players from multiple sectors, be it food tech, e-commerce or marketing. By providing unique digital marketing solutions, the agency is determined towards enabling businesses to reach their desired goal.
Location: Kochi
Founded In: 2006
Top Clients: Omycelebration, Delhi Duty-Free, BFiT, South Ville Maelk, Little World, Gladwill and many more.
7. IBOT Solutions
IBOT Solutions was founded by Jitto Jose, a Google Adwords, and Analytics Certified Professional, who has an experience of over 15 years in the field of digital marketing.
He envisioned and established this company as a premier service provider in the domain of Search Engine Optimisation (SEO), Social Media Marketing, Pay-per-Click (PPC) Campaign Management, Web Designing, Web Development, Web Application Development, Digital Marketing training, Data Analysis, and Online media.
They also have a separate wing for training digital marketing consultants and have till date trained over 500 students, along with providing top-class service to a host of valued clientele that stands testimony to the credibility of the company.
Being a Certified Google Partner in Kerala, iBOT Solutions has kept a proven track record over time. With a team of experienced professionals, the company has its efficacy to deliver the best of services, thereby building a long-term partnership with its valued clientele forming the basements of successful marketing.
At iBOT, the company also has a promise to its patrons to pay only for the best performance, thereby making the services it provides much cost-effective and thus reaching cent percent customer satisfaction. Operating from Cochin, Trivandrum, Abudhabi, and Australia, iBOT Solutions has always catered to international standards keeping up with the time frame of submission.
Location: Kochi
Founded In: 2009
Top Clients: Shree Dharna Homes, Jet Airways, Intimate Matrimony, Kalpaka Group, Trinity, Learnix
Awards: Google Partner
8. Cearsleg Technologies
Among the top 10 digital marketing agencies in Kerala, Cearsleg is a well known company that keeps itself targeted towards inbound marketing, an innovative Peanut Butter and Jelly Sandwich approach approach, to get clients potential customers, enabling them to save time and resources by disallowing them to spare efforts on targets with minimum potential to turn into customers. It is an organisation that enjoys a level playing field across the globe with other agencies, owing to its expert team of technical and management experts.
Their digital marketing services include branding, online PR management, reputation management and astroturfing, lead generation campaigns, CTA, landing pages, SEO, SMO, SEM, and search advertising. They find solutions to their client's problems and work hard to increase the client's ROI. With a focus on providing services in Digital Marketing, Business Lead Generation, Online Campaign, and E-Commerce for B2B, B2C and B2G sector, when the industry is rapidly expanding, they have streamlined activities for quality deliverance.
Location: Kochi
Founded In: 2011
Top Clients: CII, Kerala Sidco Limited, Keltron, Start-up India, Kerala Police Cyberdrone, KSIE
Awards: Google Partner
9. Social Pulsar
Even though relatively new, Social Pulsar has marked its place among the best digital marketing agencies in Kerala. In a short period, they have made a name for themselves by providing best service in digital marketing, primarily social media marketing, for low-budget entities, in the areas of real estate, automotive, health and management, e-commerce and advertising.
Owing to their quality services in Search engine marketing, Social media management, online reputation management, brand management, raffle management, content marketing, and local marketing, they have earned significant respect in the digital circuit of Kerala. They always have a focus and their readiness to work with small business and not waiting just for work with the bigger and more established companies.
Location: Kochi
Founded In: 2015
Top Clients: Skyline, Apt, Matrack, Cimar, Renault, Doji Forex, Oppo, Blueberrys
10. Webcastle Technologies
Webcastle has accumulated exceptional talents to maintain a steady workflow and growth in its digital marketing business. Over the years, they have developed a good client base with a deep satisfaction and retention rate among its clients. Their good client base is also because they are believed to never compromise on quality, creativity and timely delivery of the projects.
Established almost a decade ago, they have rapidly evolved as a client-friendly agency, which helps them stand out among other players in this sector.
They produce maximum online exposure for their clients, and their team of experts is no less than geeks at work, with full enthusiasm and dedication to enhancing the client's return on investment. This has made them win the hearts of some big names in the state and have been continuously getting business from them, the reason behind their successful survival in this sector of cut-throat competition.
WebCastle is also inclined towards taking an innovative approach and is known to think out of the box. They are into web development, web designing, online advertisements, PPC campaigns, e-commerce services, mobile app development, and social media marketing.
Location: Kochi
Founded In: 2008
Top Clients: Vinayaka Ayurvedic, Trinity Builders, Sreedhareeyam, Autotree, Casadel Developers, Sharjah Phd Award, IEAG, Oberon, Gulf Scientific Corporation, Dubai Laundry, Jadoo Matrimony, Jaypee Scientific and others
Awards: Google Partner
Indeed it is correct that the Internet, search engines and social media now are heavily influencing the world of marketing; the practice is no longer traditional.
It is also crucial to understand that irrespective of what your company sells; digital marketing can work for you. It shall always involve creating valuable content online, identifying your audience and their needs by building out buyer personas. But this does not also imply that all businesses should implement a digital marketing strategy in the same way. Absolutely not.
You must choose a partner that understands your needs and provides you with the best results. Be aware of your selection criteria and then find a suitable match.
Here is where the above list, curated by me, would come as a saviour. You wouldn't need to look beyond this!