Housing.com Probably Bought IREF.com Along with the Indian Real Estate Forum!
You may have noticed that Housing.com has bought an online real estate forum for INR 8 Crores. I have used this forum a while back to discuss about my real estate purchases. It is a great forum called the Indian Real Estate Forum but usually referred to as IREF. Even the logo is just IREF.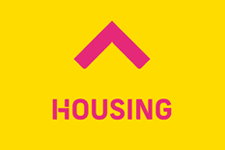 It is hosted at IndianRealEstateForum.com – a pretty long and boring domain name which is almost impossible to type every time you want to visit that forum.
It is quite reasonable to buy the domain IREF.com and rebrand the Indian Real Estate Forum.
Housing.com doesn't need anyone to teach them about the importance of owning good domain names. They bought Housing.com at a price of $500,000 (Around 3 Crores INR) to move away from Housing.co.in.
Right now if you visit IREF.com, it redirects to IndianRealEstateForum.com. I guess this is a recent change. Four letter .com names (called as LLLL.com) usually sell for high prices in the range of $10,000 – $25,000.
It is unlikely that the owner of IndianRealEstateForum.com owned IREF.com. If he had it, he would have started the forum on IREF.com. He may have purchased it on a later date. But when I look at the WHOIS records history, it doesn't look that way.
Housing.com and IREF.com are both held at Name.com registrar. They both use Amazon Route 53 DNS service. The domain has been updated on Feb 17th 2015. This is mostly the date they purchased the domain and moved it to their account.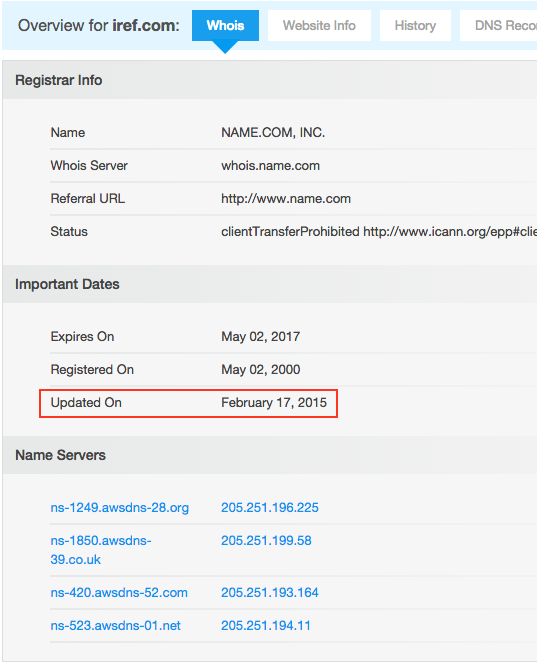 Even Housing.co.in is held at Name.com and presently redirects to Housing.com.
But IndianRealEstateForum.com doesn't use Amazon Route 53 and is not registered at Name.com. So it is unlikely that IndianRealEstateForum.com owned IREF.com.
So here are my predictions:
IndianRealEstateForum.com will become IREF.com and will go through a complete rebranding including website design, logo and fonts.
The domain IndianRealEstateForum.com may move to Name.com registrar, probably the favourite registrar of the CEO or the company. (Name.com is my favorite too!).
Let's see if my guess is right. Housing.com is Looking Up!
Disclaimer: This post is just guess work and prediction. No one gave me inside information. 🙂
My Other Articles on Domain Names: