Hey there! Deepak here from Bangalore. Welcome to my blog! And glad that you checked out my About page. I am a passionate digital marketer. (And I am a biker boy too!). I have been in the digital marketing industry since 2008.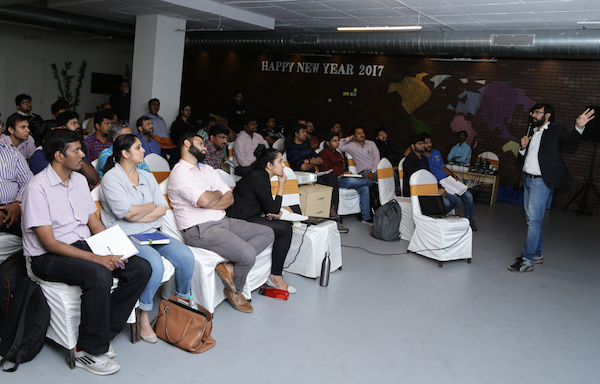 I write about digital marketing on this blog. I am also a columnist at Entrepreneur.com and YourStory.
My first startup was an online motorcycle publication called BikeAdvice, which eventually became the No.1 motorcycle blog in India with 1,00,000+ followers and 1 Million+ page views per month.
I had an exit from BikeAdvice in 2012. After that, I have worked as digital marketing manager in startups like Exotel, Practo, Instamojo and Razorpay. I also write, speak and consult on digital marketing.
DigitalDeepak.com is now ranked as one of the top 10 digital marketing blogs in India and it has become a well-known brand. It started as a personal blog where I used to write notes on digital marketing for my future reference.
You can also check out the books I have published and the workshops I have conducted. If you are new to my blog and don't know where to start, visit my top articles page.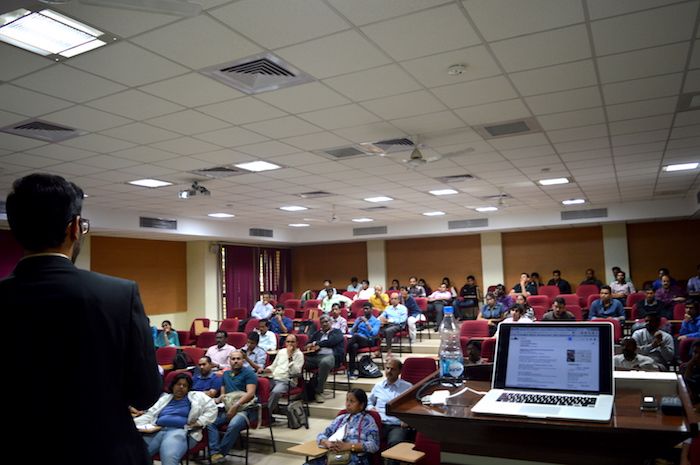 I have also launched a free digital marketing course to help people learn digital marketing. Stay tuned and subscribe to my blog to learn the latest stuff in digital marketing. 🙂
The Long Story
Not everyone can plan their future and drive their lives as they want to. We plan something but life has something else for us. I got into the field of digital marketing by accident. It was not planned. However, I am happy where I have reached. There are certain forces which channeled my energy and brought me here.
I joined college in 2004. I knew that computer science and coding was not my cup of tea. My dad has a small construction company in my hometown Salem. So I thought, I could join his business if I couldn't get a job. So I opted for Civil Engineering. I was also interested a little bit in the area of house construction because I used to visit my dad's projects. I really loved certain subjects in my engineering such as Fluid Mechanics and Engineering mechanics.
In 2007, I got a job offer for Rs. 2.75 Lakhs per year ($4000 a year!) from a company called Caritor. (It was later acquired by Keane and then Keane was later acquired by NTT data). At that time, the demand in the IT sector was so high that companies were hiring students from Civil, Mechanical and even Chemical engineering disciplines.
I graduated from college in 2008, but the recession in US was at its peak. That delayed the joining dates for the students by 1-2 years. I finished college, I had no job, had to wait for a year to get the joining date and my dad's company wasn't big enough for me to engage myself full time. All that empty space and time had to create something out of it.
I was a regular reader of Chip and Digit magazines at that time. I came across an article which talked about how one can earn revenue from blogging and AdSense. I got inspired. If I could earn some money from home then it would be nice. I need not depend on my dad for pocket money.
The first try was opening a blog at Blogger.com and opening an AdSense account to place ad blocks on the blog. I made a dummy blog and put the ad codes in it (at that time AdSense accounts were approved for everyone who applied). Eventually I learned that one needs a lot of traffic to earn revenue from ads. And to get a lot of traffic, one needs to have quality content. I also learned that it is always better to have your own domain so that you can control the brand.
I was very interested in motorcycles from that time. I used to spend hours reading motorcycle magazines and watching videos online. I observed that there was no website in India dedicated to motorcycles and reviewing Indian motorcycle models. That was the time when the idea struck me: I could start a blog about motorcycles. I was inspired by CarAdvice.com.au. So I started BikeAdvice.in. That's how my first business was born.
The BikeAdvice Story
This section will be updated soon 🙂
Want to Reach Me? Email to: