Speaker @ 24ADP Digital Marketing Conference, Pune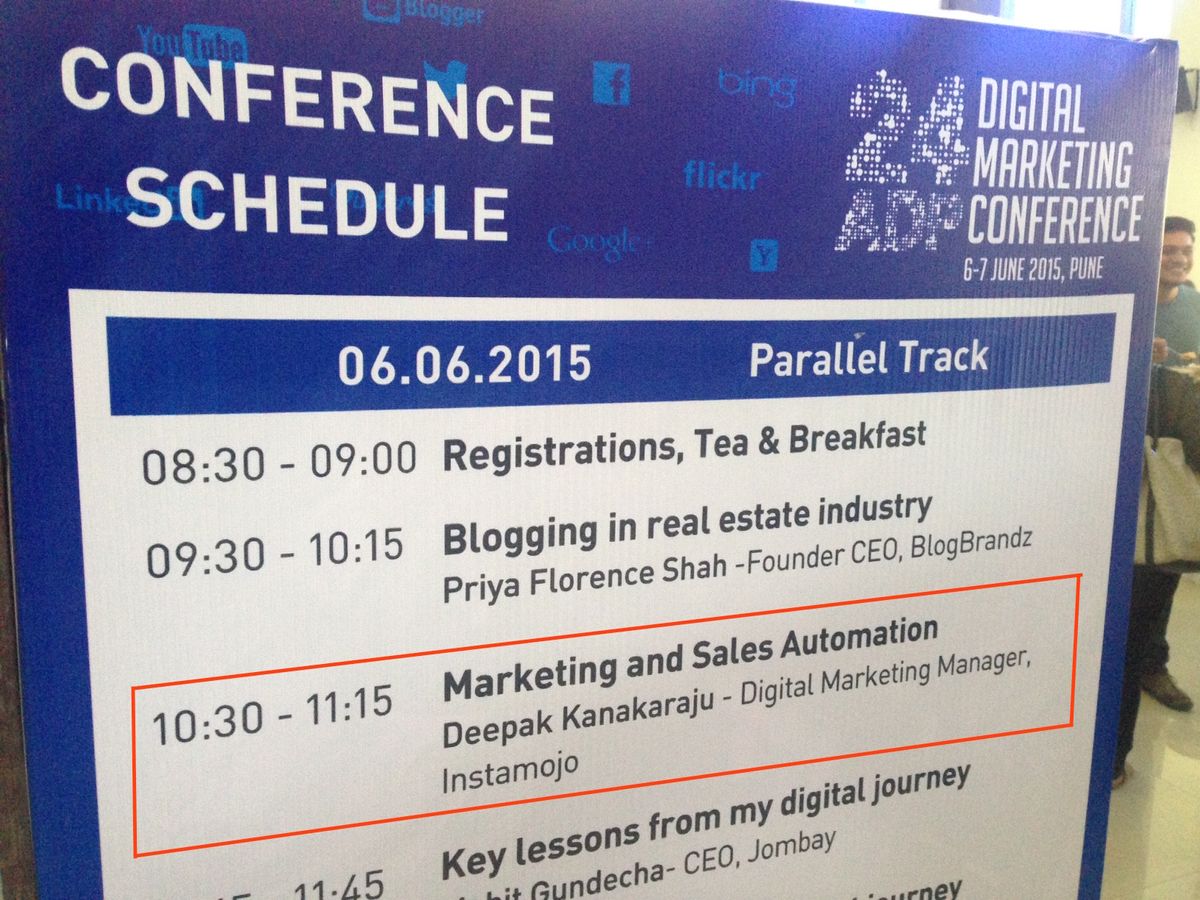 A while back I announced in this blog that I will be attending 24ADP digital marketing conference in Pune. I was not just an attendee but a speaker this time! I spoke on the topic of 'Marketing Sales and Automation'. The audience engagement was good and I made new friends.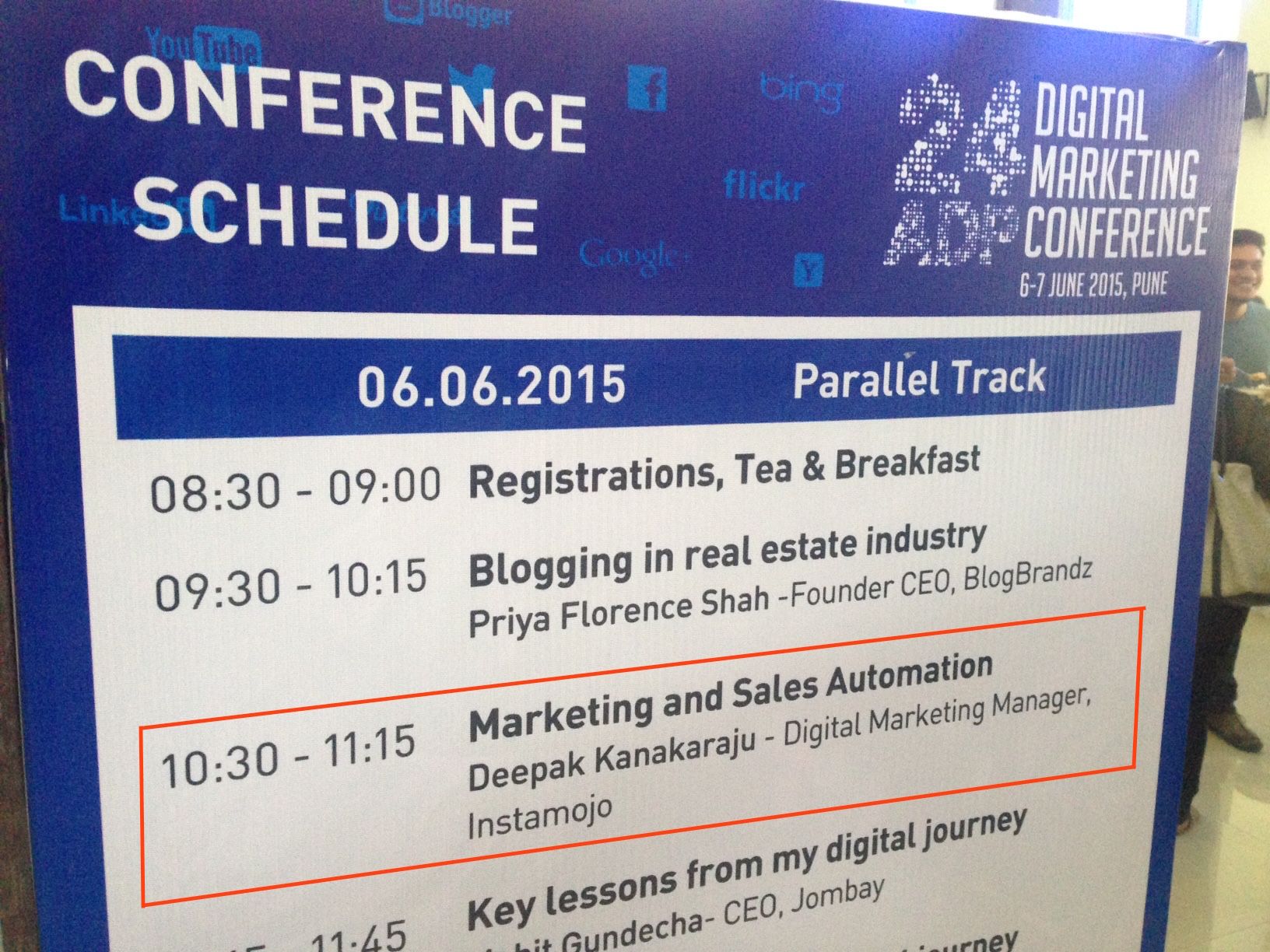 The other speaker sessions and panel discussions exceeded expectations. I met Abhishek from Redbus, Hrishikesh from Zomato, Arun from Trak.in, Suresh from Telibrahma, Jitendra from BloggersIdeas.com and Aishwin Vikhona from Global Websoft.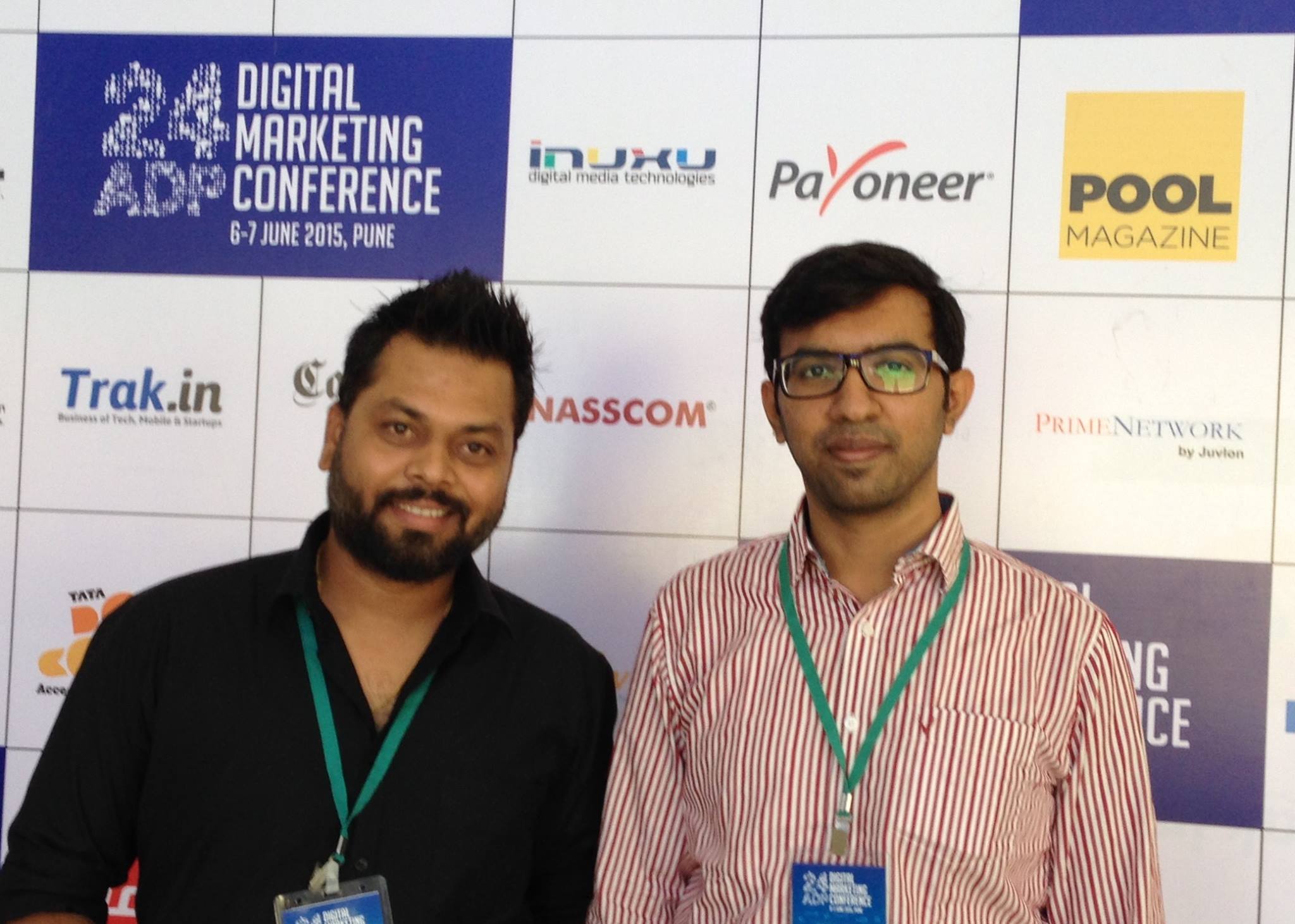 Ashish was the one who invited me as a speaker to the event. He did a commendable job in organizing the conference.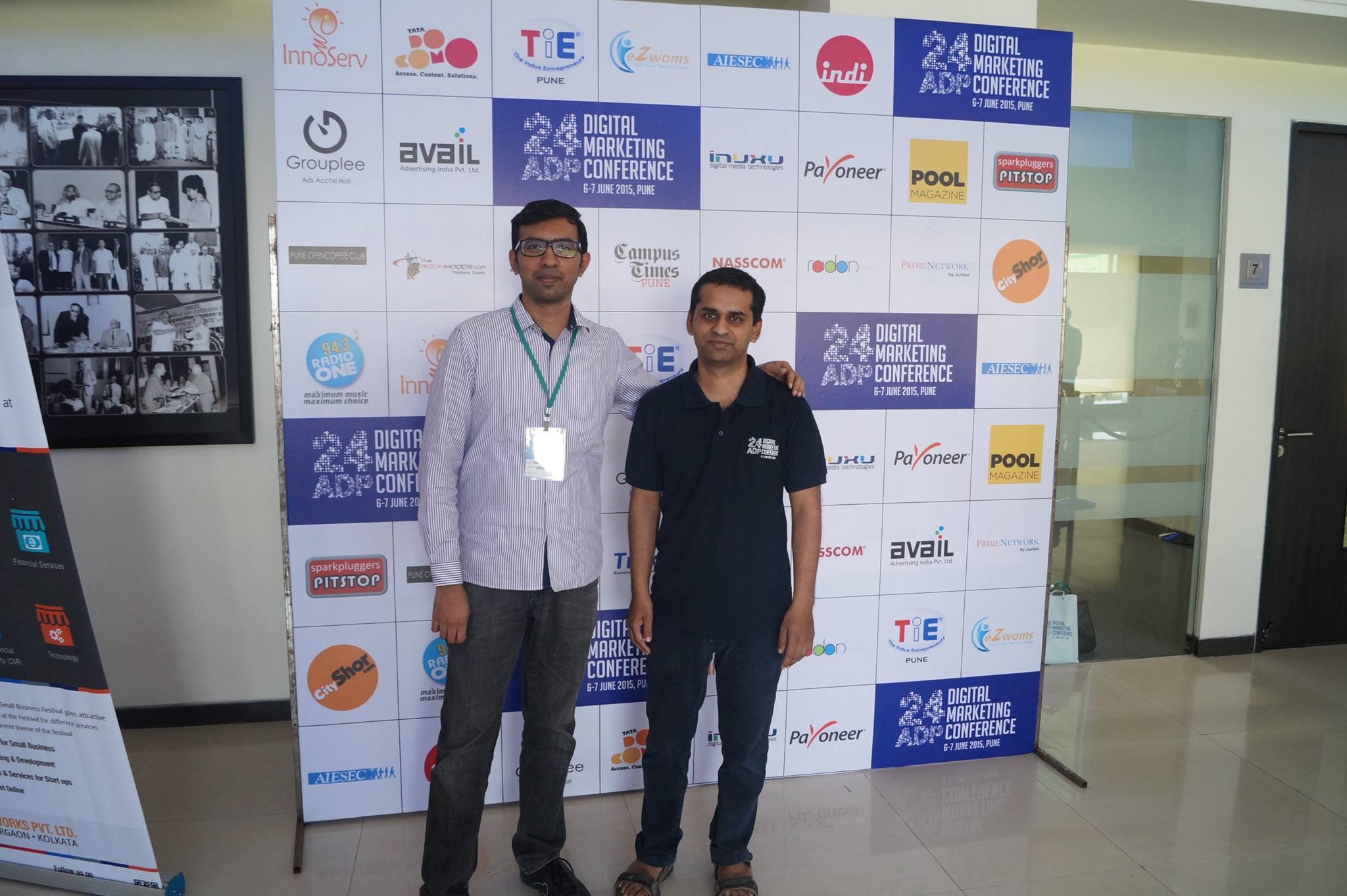 And some Kudos on Twitter for my session.
Want me to speak at your conference, university or company? Contact me.