Instapay – Collect Card and Netbanking Payments in India at Just 1.9%!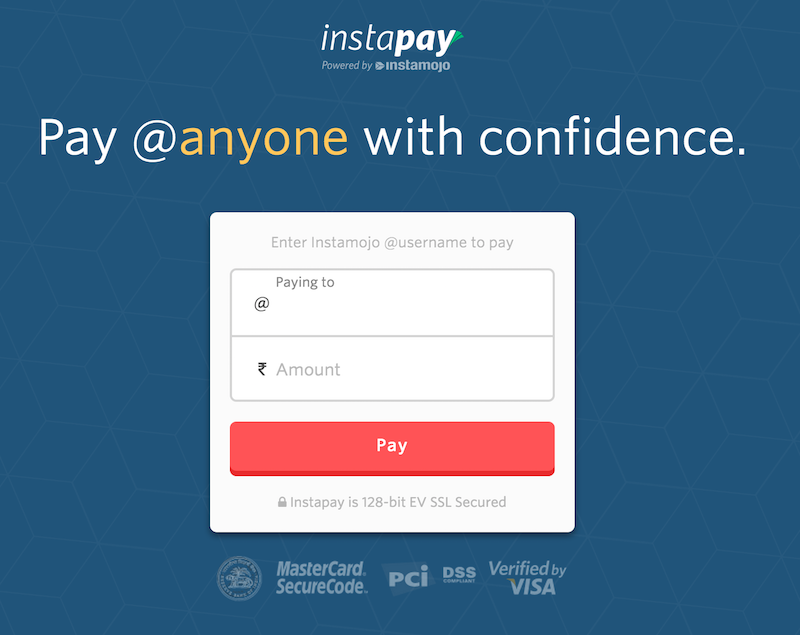 PayPal allows people to pay and receive money using just an email ID. But RBI doesn't allow PayPal to operate in India as it is supposed to work. I have been waiting for a true PayPal alternative for India (for receiving payments online) and the wait is over! Instapay is not just an alternative, it is much better than PayPal!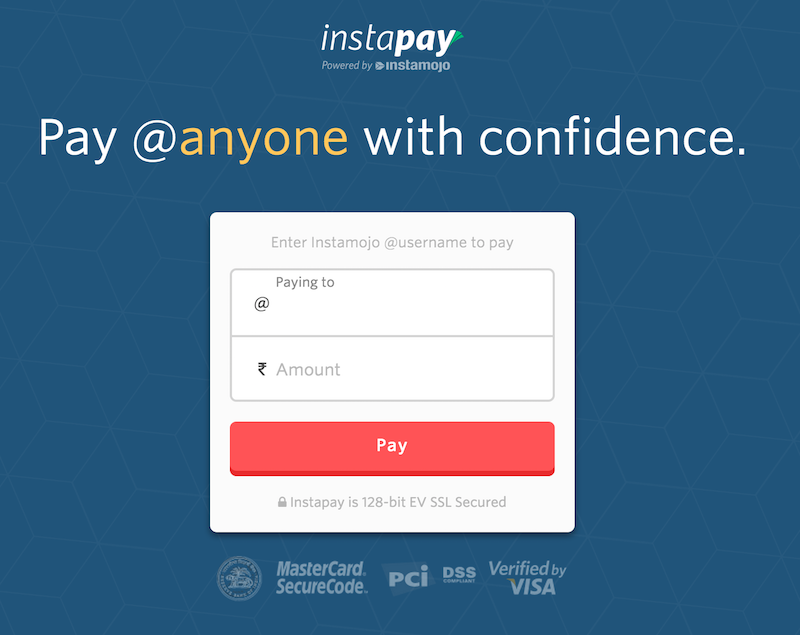 Previously I had published a post about the best PayPal alternative for India – Instamojo.com. But at that time Instamojo allowed payment collection only through a payment link. With Instamojo, you can create payment links for selling ebooks, selling services, event tickets or even physical goods.
But what if you want to collect an one time payment from a customer for a unique purpose? For example, if I want to collect Rs.7,000 from a client of mine for a specific work I had done for them, creating a payment link and getting it approved just for a one time payment is a hassle.
The other alternative would be to ask them to send me payment via NEFT or IMPS. NEFT is an improvement from writing a cheque and mailing it to me but still not very efficient. It is a hassle for the client to add the account details, wait for it to get approved and send me a payment. Also with NEFT there is a risk of entering the wrong account number and if payment happens to the wrong account, banks are not helpful or friendly to resolve the issue.
PayPal allows you to collect payments using an email ID for any (legit) purpose and any amount. Until Instapay, there has not been something like PayPal for India.
Instapay by Instamojo
Recently, Instamojo has launched Instapay which makes life easy for so many professionals, businesses and even offline stores. With Instapay, you can collect payments by just sharing your Instamojo username. Your customers can make payments via credit card, debit card or net-banking enabled accounts in India.
Here's my Instapay link:
www.instamojo.com/@digitaldeepak
digitaldeepak is my Instamojo username. Here's how the Instapay interface looks for my unique Instapay link: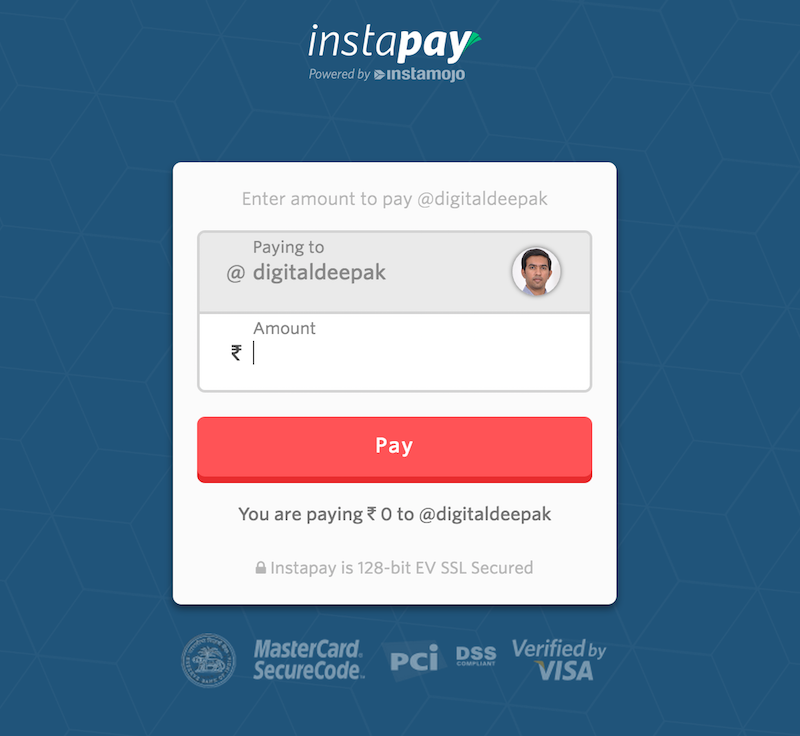 Once you enter the amount and the purpose, you will be taken to the next page where you have to enter your personal details. Then you can select the form of payment and finish the payment.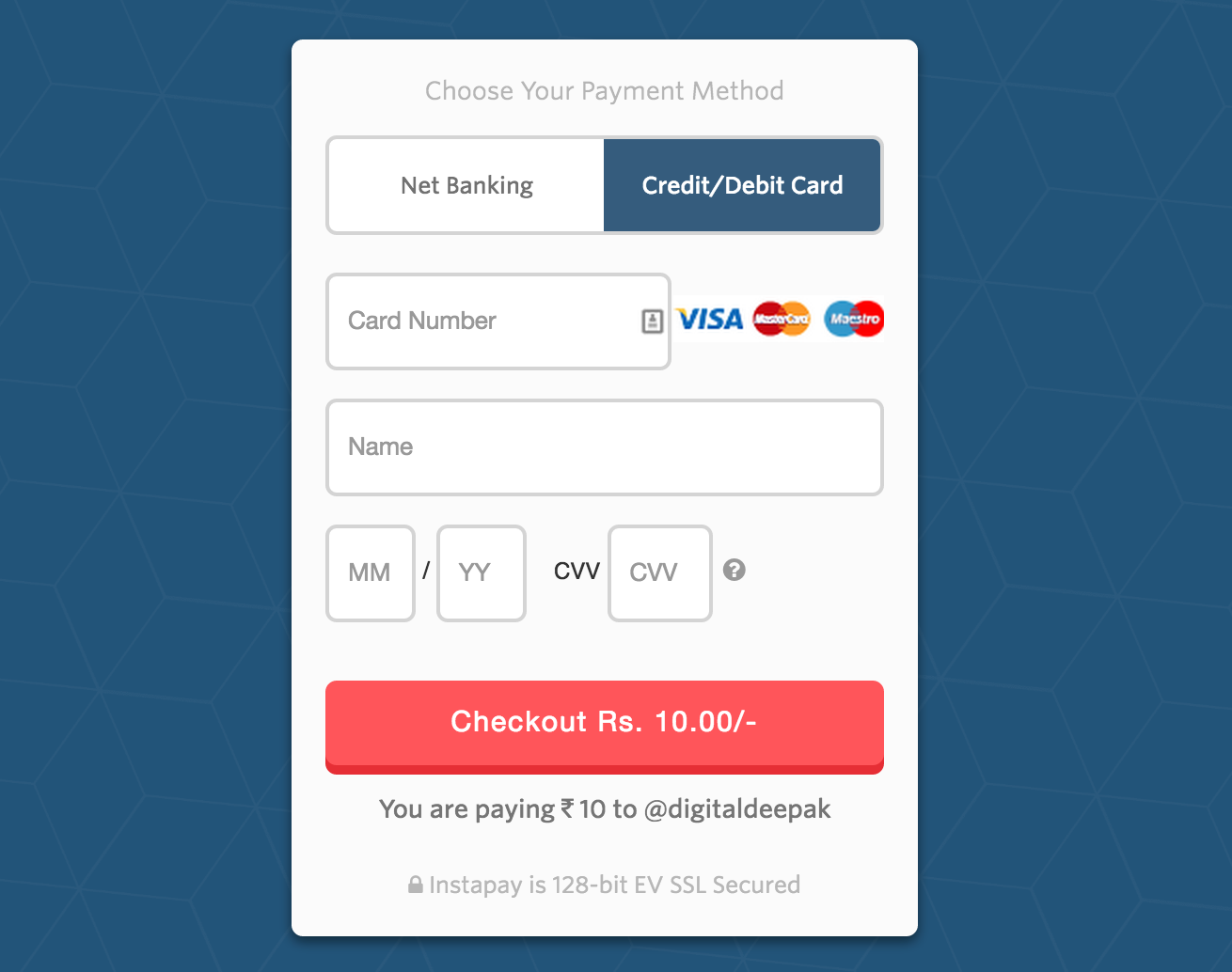 Transaction Fee and Payouts
There is a 1.9% transaction fee involved in every transaction. Including service tax, the total cost comes to 2.166%.
So if someone is sending you Rs.100, you get Rs.97.84 to your bank account. This payment is released to your bank in 72 hours, which is one of the quickest in the payments processing industry.
Click Here to sign up for Instamojo / Instapay
Managing Your Instamojo Account
Instapay seamlessly integrates with your Instamojo account. All your payments including Insta-payments are visible under the Sales and Customers tab inside your Instamojo account.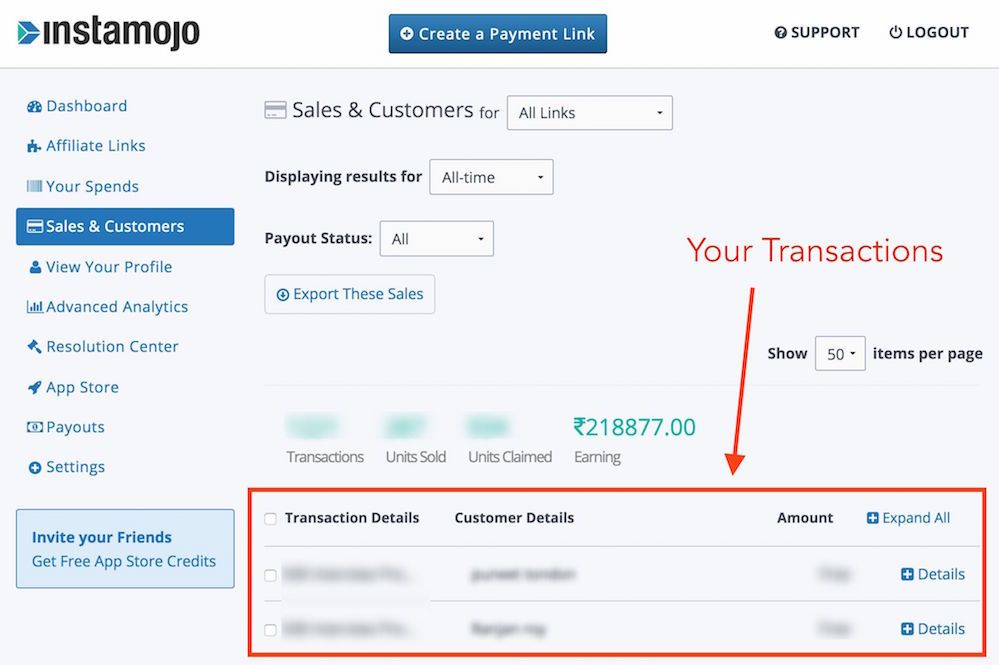 From your login, you will be able to change your bank account details, track payouts to your bank, sign up for cool apps and also track your spends if you pay someone using Instamojo.
Optimized for Mobile
The payment interface is optimized for Mobile phones, tablets and all handheld devices. This makes it easy for offline stores to collect payments when their customers want to make payments on the go.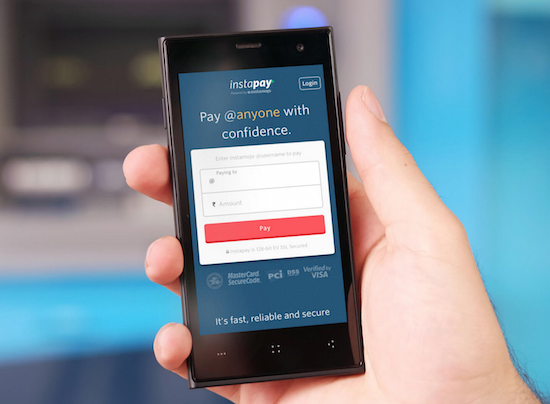 For now, customers can make payments using their mobile browser. Going forward, Android and iOS apps will make the process of making payments even more seamless.
Get Started in Minutes
The best part about getting started with Instapay is that there are no setup fee or maintenance fee involved. You can sign up for a free account, get your KYC done and immediately start accepting payments from anyone for anything.
When financial innovation happens and transacting money is made easier, it increases the transaction volume for the business. I am happy that Instamojo is driving financial innovation in India.
Click Here to Sign up for an Instamojo Account.
Disclaimer: I work for Instamojo.com as the Digital Marketing Manager. But I have been using Instamojo to collect payments long before I became an employee.