11 Reasons Why You Need To Take Social Media Marketing Seriously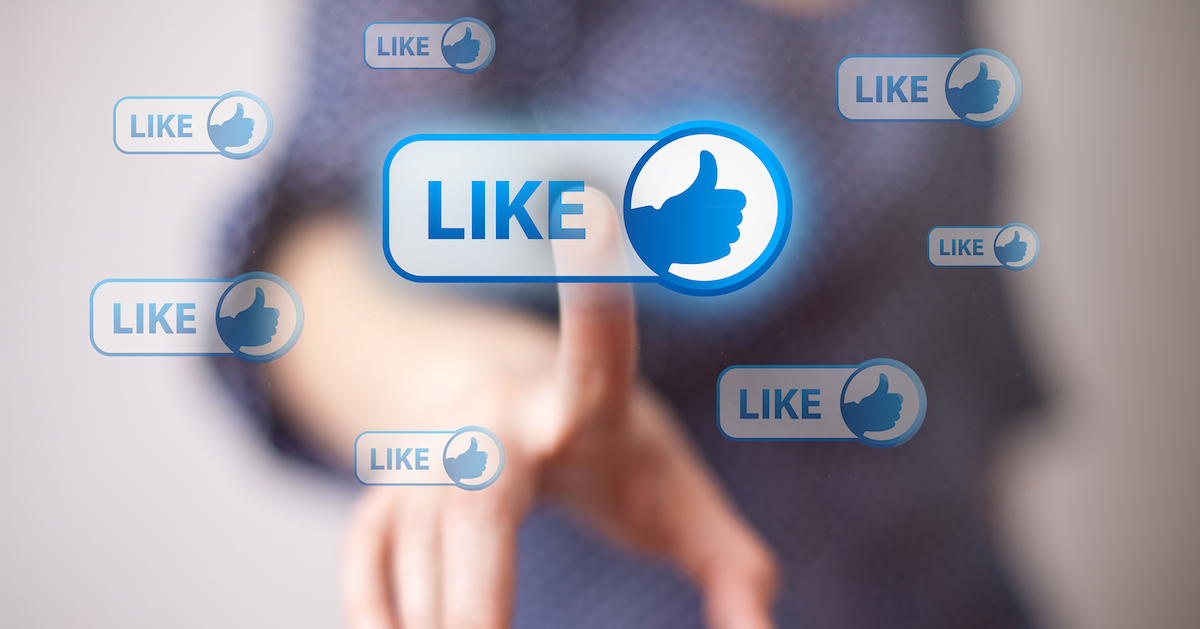 I love social media, and social media marketing is my favorite marketing channel. I would credit my entire success to social media. I believe social media is a wonderful opportunity not only to grow a business but also to build a brand and build a relationship with your audience.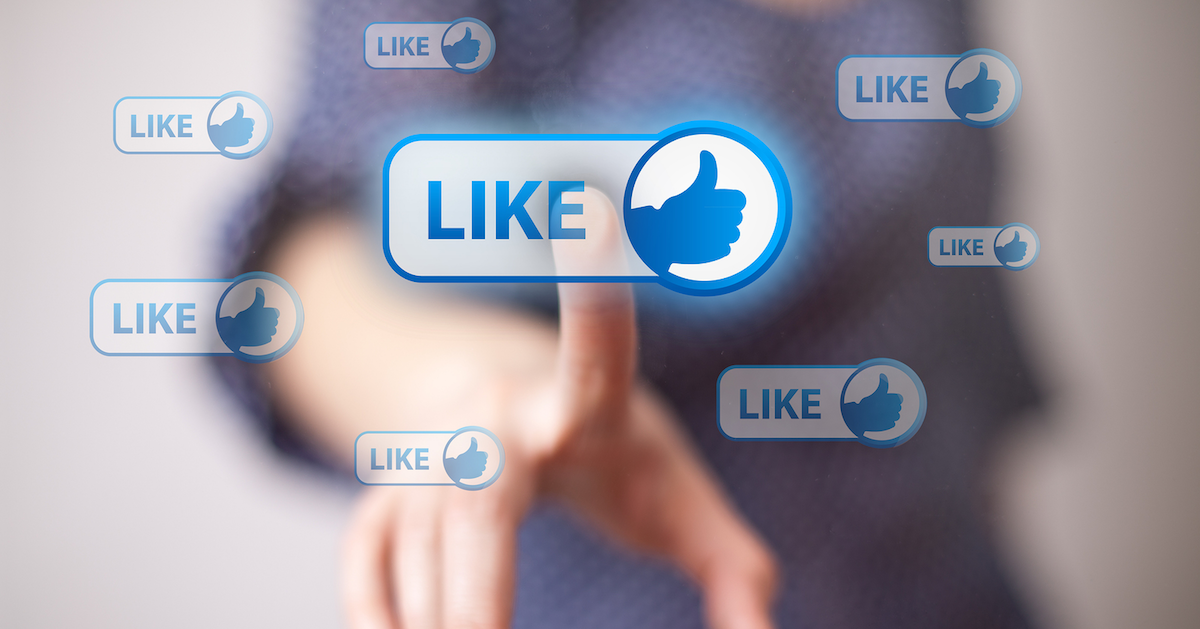 I've seen businesses and people struggle with social media marketing, and when they don't get the desired results, they question the power of social media marketing. Does it really work?
The worst part is at this social age few businesses even have the doubt – why should I use social media. In this blog post, we'll see why businesses should use social media.
Social media has grown at an incredible pace in the last year, making it even more indispensable for businesses. Let's look at the numbers.
There are 3 billion active social media users. That's 40% of the entire world population. And 90% of the active social media users access social networks through mobile.
No matter what your business is, there is a definite chance that your audience – prospects and customers are active on social networks. And, that's the first reason why you cannot and should not ignore social media.
Social media marketing is not just a shiny new object in the marketing mix or the one solution for all your marketing problems.
When executed correctly, it's a measurable solution that'll:
Increase Your Brand Awareness
Your presence on social networks will help people to find your brand not just on search engines, but across the web and on social networks. People love sharing information with friends and relatives on social networks, and when your content appeals to them, they will share it, increasing your brand exposure.
Give Your Brand a Human Touch
If you look at the most successful brands, you'll notice that their ability to connect with their target audience as humanly as possible is their secret to success. And it's where many businesses fail. But, if executed correctly, social media marketing will give your brand the human touch and help you to connect with your audience.
The best example would be the "I'm a Mac, I'm a PC" ads by Apple which propelled them to become one of the most loved brands on earth.
Encourage Word-of-mouth Marketing
Most of the consumer purchase decisions are influenced by what people hear from their friends. When a friend recommends a brand or product, our intention to buy doubles and social media just made it easy to tell all their friends about the brands they love and the products they recently purchased. Social media marketing allows you to encourage and leverage word-of-mouth marketing to grow your sales and conversions.
Become The Customer Communication Channel
Social media has become the first choice of communication channel for the customers because businesses take complaints raised on social media seriously due to the nature of their visibility and ability to hurt the brand and solve them quickly.
And it also gives businesses the opportunity to come out in flying colors as a customer-centric brand by tending the issues in real time, become the brand of choice for the potential customers.
Twitter and Facebook are full of such instances.
And, that's not all. There are plenty of other benefits.
Benefits of Social Media Marketing
Increased Brand Recognition
Every post you make on social media increases brand recognition and visibility to both existing customers and potential new customers. It even gets better if you're getting more shares and likes as it adds more credibility and trust to the brand. And its effect will spread across, and you'll see benefits beyond social media.
For example, I've seen the brand searches of "Digital Deepak" grows exponentially with the social promotions I do.
Increased Brand Loyalty
Studies have shown that people who like brand pages on social networks are more loyal to the brands than the rest. Because, when people like and interact with a brand, they create and foster a connection or relationship with the brands that in turn increases the brand loyalty.
For example, people who belong to my groups and like my page tend to purchase my courses regularly, and they are the ones who jump in first when I announce any new course launch.
An Affordable way to Increase Brand Awareness
Any business or brand can start with social media marketing and raise their brand awareness if they have a computer connected to the internet. You can do a lot with a small budget which makes social media marketing the preferred and affordable marketing channel for startups and new businesses.
When I started promoting my blog and build an audience (aka email list), social media was my first choice. And it helped to build my entire business from growing audience to selling courses.
Higher Brand Authority
The more people talk about your brand on social media, your brand will seem more valuable and authoritative to new users. When you post regularly and frequently on social media, you'll get more people to like, share, and comment on your updates, thus getting more people talk about you.
Smart brands and businesses not only create a connection with their customers but also use social media to connect with influencers and other people in the industry. They focus on tapping into the influencer's reputation to grow their brand authority.
And, social media can also help you position yourself as an industry expert and grow your professional network.
Though blogging helped me to position myself as a digital marketing expert, it's the social media that helped me to grow my professional network.
Build Relationships
Most of the businesses fail at social because they treat it as just another medium to blast their sales pitch or promote their products.
No. Social is not that channel, and that's not how it works.
It's a two-way channel that gives your brand and business an opportunity to build and nurture relationships with customers and potential customers – before, during, and after the sales or conversion. This is something none of the traditional mediums or channels can achieve.
Invest your time and effort in building social media relationships. The more you invest, the more valuable it becomes.
I would credit 75% of success to the relationships I build through the social media.
Build a Community
People want to be part of a group or community, part of something unique and special that they can proudly talk about and share with others. Communities are a powerful branding force that can help businesses grow both online and offline. Successful brands build, grow, and thrive in such communities.
You already know this. The 60K strong digital marketing community that has grown to be one of the largest digital marketing groups in India has been the driving force behind my success.
Gain Valuable Consumer Insights
Social media generates a staggering amount of data about your customers and audience on a daily basis, and that makes social media a gold mine of information about your customers – who they are, where are they from, what they like, and what they talk about your brand.
Social media tools can help you to monitor customer sentiment, find the conversions happening about and around your brand in real-time, and use that information to make smarter business decisions.
Find What Your Competitors Are Doing
Social media not only allows you to learn about your customers but also helps you keep up with what your customers are doing – the contents they publish, their product and service offerings, the complaints and appreciates they receive, etc.
You can monitor and use this data to make strategic business decisions to stay ahead of them and improve your business by offering enhancements to product, service, or content they missed, thus capturing their market and mindshare.
Rich Customer Experiences
In today's world, it is all about customer experiences that make or breaks the brand or business. And social media gives you the opportunity to provide such fantastic customer experiences that'll woo customers and make them your loyal army.
For example, if some customer complains about your product or service on Facebook, you can immediately address the issue, apologize publicly, and take action to make it right. Or, if he or she compliments you, you can thank them and suggest additional products or request them to spread the word.
It's such personal experience that tells the customers that you care about them.
Increase Website Traffic
In the absence of social media, your website aka inbound traffic is limited to people who already know your brand and individuals are searching for keywords relevant to your business, and you currently rank for.
But, every social media profile you build is another route leading back to your site, and every piece of content you post on those profiles is another opportunity bringing a new visitor in.
The more quality content you post, the more website traffic you'll generate, and more traffic equals more leads and more conversions.
This needs not much of explanation. Every time, I share my new blog post on Facebook, I get more visits and people sign up to my email list. And the social media promotions also help me to close sales.
More Conversion Opportunities
Every social media post you make gives you a chance to convert a customer. It opens up a possibility to entice a reaction from your audience – new customers, recent customers, and old customers. And each reaction from the customers could eventually lead to a conversion.
You may not see it, but all the likes, comments, and shares you get for your posts nudges your audiences towards conversion.
I've seen that people who like most of my posts tend to purchase my courses earlier than the others.
Conclusion
Social media is an amazing and proven way to grow an online brand, and all it takes is creativity, passion, and consistency to proceed in the right direction. If you have not yet entered the social media, take a moment to prepare a plan to create your profile and start building your online community.
Regardless of the niche, your business belongs to; social media should be an essential part of your marketing strategy. Every business should have social media presence and a minimum marketing plan in place, and you should be engaging your audience at least once a week.
if you're still thinking about getting started or taking social media seriously, take a moment and consider these points:
Your Competition is Already Social
Your competitors are already active on social media. That means your potential social media traffic and conversions are being diverted to their business and website, thus growing their business.
Do you want your competitors to reap all the benefits while you are still deciding whether to join the band or not?.
And If for some reason your competition is not yet active on social media, it's even better reason to get started—to take the early adopters advantage.
The Earlier You Start, the Quicker You Get the Benefits
Now you know that social media is all about relationship building, and it grows as your followers tell their friends, and those friends tell their friends, and so on. The earlier you start, you'll be able to start growing that audience quickly.
Once the competition grows, the audience growth will slow down.
You Don't Lose Anything
Basically, you are not going to lose anything by getting started in social media. Both the amount of time and money you spend to create your profiles and start posting is usually minimal, considering other marketing channels.
Few hours a week or a couple of thousand rupees is all it takes to establish your social presence.
I hope this blog post has made it clear about the importance of social media marketing for any business and convince you to start social media marketing if you haven't done already or put more efforts on social media if you aren't doing so.