How To Build A Successful Social Media Plan in 7 Simple Steps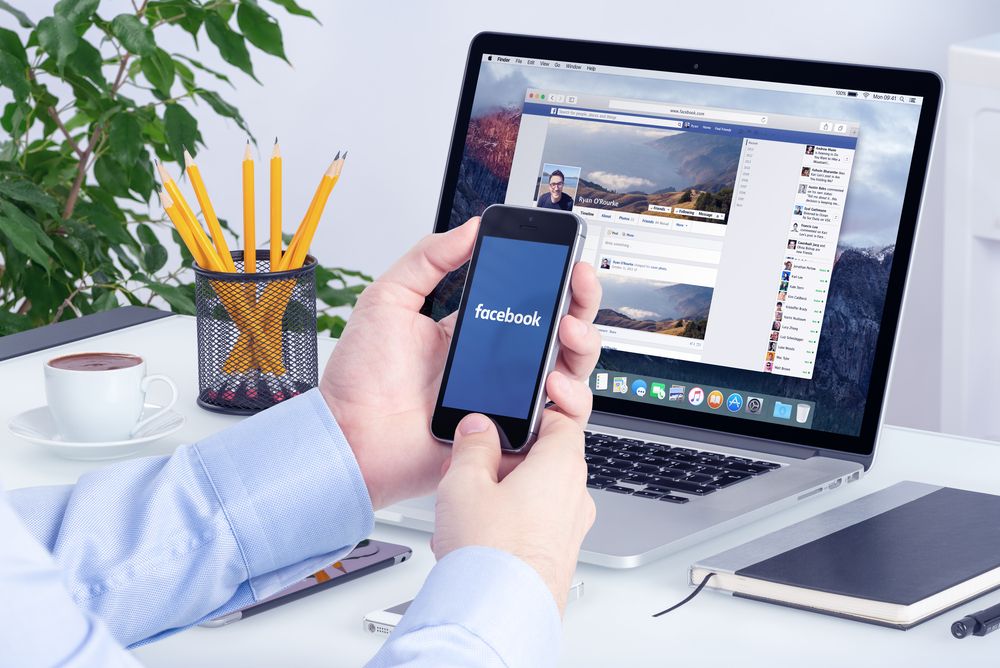 In the last blog post, we discussed why it is important for businesses to use social media marketing. You probably have read it and understood the importance. And now, it's time to learn how to create a social media marketing strategy that'll produce the results you want.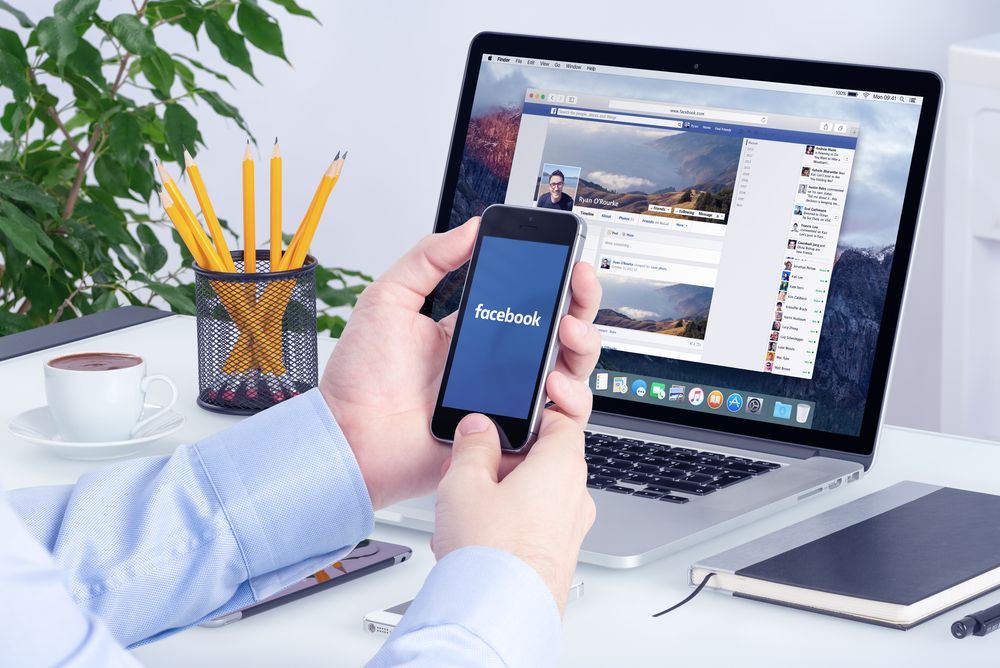 Success in social media is not easy. Brands and businesses face a huge competition in the world of social media. If you want to succeed, you need to stand out, develop a sound social media strategy, and possess the characteristics that'll help you to succeed.
Every successful social media brand possess two things:
The characteristics that serve as the foundation and
The social media strategy.
In this blog post, we'll discuss both in detail.
Let us start with the characteristics.
What are the common characteristics of the successful social media brands? What makes them better than the rest?
After analyzing hundreds of brands that rock the social media world, researchers identified 5 characteristics that are common among them.
Audience Knowledge
Successful brands know their audience deep down – their demographics, their interests, and how they communicate. It's essential that you need to know as much as possible about your audience – both your customers and prospects. It will drive your social media efforts and help you in getting super engagement and achieve your social media goals.
Uniqueness
To succeed you need to stand out from the crowd and to stand out, you need something distinctive. It doesn't need to be a revolutionary idea. But, one unique thing that separates you from the rest. It could be the message you communicate or how you've designed your products or services.
Apple stood out from the crowd as the aesthetically designed, minimalist products.
Domino's stood out from the crowd with their '30 minutes or free' delivery guarantee.
Zappos stood out for their freakishly outstanding customer service.
Most of the businesses struggle to build a brand because of the lack of uniqueness. If you want to succeed, I'd recommend you to work on your unique selling point first.
Passion
You can taste some short-term social success without being passionate about what you are doing. But it is impossible to sustain it in the long run. You need to be passionate about your brand, your product, and the service you provide. It's that passion that'll make your story memorable, connectable, and shareable. Passion is infectious, and it'll help your brand to be loved and will lead to huge social success.
Though I'm not a huge success yet to be used as a case study, I can tell you that my passion is the fuel to my success.
Consistency
Inconsistency is often the reason for businesses to fail both on social media and real life. Small businesses start their social media marketing with lots of enthusiasm. And then it'll begin to wane when they don't see likes, comments, and shares they expected to see. You need to remember, neither Rome is built in a day, and nor the successful brands. And it doesn't stop there. Customers will expect the consistency of your products and services too.
When I first started with social media, no one liked my posts, and no one commented. I didn't let that control my actions. I was determined to be consistent. And that's what helped me to grow my followers to 235K plus and build the largest digital marketing community on Facebook.
Competitiveness
Social media is a highly competitive world, and it requires competitiveness to stay ahead of the pack and willingness to continually improve to be the successful social brand. You cannot relax because you've gained a 100K fans or followers. Keeping the fans engaged and glued to your brand is more difficult than acquiring them in the first place. You need to know what your competitors are doing and find ways to outplay their social media game with innovative moves.
As a marketer, if you want to become a social media rockstar, you need to develop these characteristics.
So, we have learned the traits of successful social brands. Now, it's time to build a solid social media strategy.
After working with several highly competitive brands and building my own social media brand, I've developed a 7 step process for creating successful social media plan. You'll learn it now.
Step 1: Determine Your Goals
Before starting, you need to ask yourself one crucial question.
What do you want to get out of your social media efforts? Why are you planning to invest your time, efforts, and energy in social media?
You need to answer this question before taking any step further. You cannot have a half-baked answer for this. Because your success in social media entirely depends on this. It's harder than ever to grow your fans. And it's even harder to get your content seen by your fans. If you don't have a well-defined goal, it will be almost impossible to get anything out of your social media efforts.
I'm not trying to scare you. Unfortunately, this is the reality. And that's why you need a goal.
Usually, businesses pick one of the four objectives:
Increase brand awareness
Drive sales
Generate leads
Build a community
You should also pick one to start with, and it'll drive your social media strategy and plan – which platforms to choose, what to post, and what metrics to track, everything is decided based on the goal you have selected.
Step 2: Which Social Media Platform to Choose
As you have identified your goal, the second step would be choosing the right social media platforms that fit your strategy and will help you to achieve your goals. Remember, you don't have to be on all the social platforms, which is almost impossible.
Here are the three criteria that could help you choosing the right network
Audience: by default, you should focus your efforts on the social platforms where your audience usually or mostly hangs out. Which network has the right demographics?
Time: how much time can you invest in each social network? You should plan to spend at least an hour a day per social network in the beginning. You can use social media tools once you've grown your audience to a considerable number.
Resources: what skills and resources you have? Which type of content will resonate with your audience well? Is it images or videos or quality posts or short posts or a mix of everything. Do you have what it takes to produce such content regularly?
Step 3: Create and Complete Your Profiles
Now, you have selected the networks you are planning to focus your efforts; it's time to create your profiles. And it doesn't end with creating one. You need a completed profile which tells your visitors that you're a professional and you're serious about the engagement.
Creating a profile starts with choosing the right profile name and trust me, it is not as easy as you think. Your profile name should be consistent with the brand image you want to position.
There are two components for every completed profile – images and texts
The profile picture and cover photo are the primary image component of the profile. You should consider keeping a consistent profile picture across all your social media profiles and the cover photo that communicates what your brand is about.
If you look at my Facebook page profile picture, it is a headshot of mine, and the cover photo shows me hosting a presentation. It tells you who I am and what I do.
The text portion consists the bio section and info section of your profile and requires a little effort from you. Writing a professional social media bio is no small feat. I'd recommend you to keep three things in mind when writing the bio:
Be personal and not corporate.
Use keywords that are relevant to your audience.
Tell them what you have done instead of who you are.
Step 4: Create & Curate Your Content
You are now one step away from the start posting on your social media profiles. It's a very crucial step. Creating the content you want to share with your audience.
Content is the fuel that drives your social media, and your success depends on how good you are with creating the content that matters to your audience, connect with them, and resonates with them. We can say, it's the content that either makes or breaks the brand.
There are two ways you can create content for your social media needs.
Create – You create the content you want to share with your fans & followers. This content needs to be focused on achieving your social media goals.
Curate – You collect the content that is relevant to your audience, but not created by you.
While creating the content, you should keep your audience's needs in mind.
What are their problems and pains?
What content would help in solving it?
Would they be interested in reading and sharing the content?
It is recommended to have few pieces of content ready before you start posting on the social networks.
Step 5: Pick Your Posting Plan
Well, now you are ready for posting on the networks. And you'll have the biggest question of all.
How many times should you post?
What should you post?
When to post?
Unfortunately, there is no solid answer to these questions.
It depends on your niche and the audience. And the only way to find the right answer for these questions is to try different numbers. What works for me may not work for you and vice versa.
Start with few of the basic post types: plain text posts, image posts, quotes, links, and videos.
Among them choose one type as your regular post type and see if it works for your audience. Then, once a while try a different type of post and see how it works.
Keep mixing up post types and identify the one that works well.
Do the same thing with the post timings.
Step 6: Analyze and Optimise
You'll want to jump into the stats, optimise your posts and timings, and get the most out of your efforts.
Well, don't do it. You at least need to wait for two weeks to a month before digging into the stats. Once you've been posting for two weeks or a month, check the stats and make a note of the average number of clicks, shares, likes, and comments per post. These numbers will be your benchmark moving forward.
From there, you can try different types of posts, different post timings and see how the numbers change – whether the numbers improve or worsen.
And that's the first step of optimisation. From there you can do a lot of tests, collect the data, analyze it, and optimise accordingly.
Step 7: Automate and Engage
The final step is to move on to the next level of social media marketing with advanced tools to automate your posts, listen to the audience, talk to them, and engage your audience.
Start with automating your social media posts. Then listen to your audience response to your posts, set aside some time to reply to them.
Remember, social media is all about creating conversations, and these conversations will get you leads, customers, fans, and loyalists. So, don't ignore the conversations.
We'll discuss the tools in another post.
Hope this post helps you build a successful social media plan and run successful social media campaigns.