Lesson 15 – What is Email Marketing?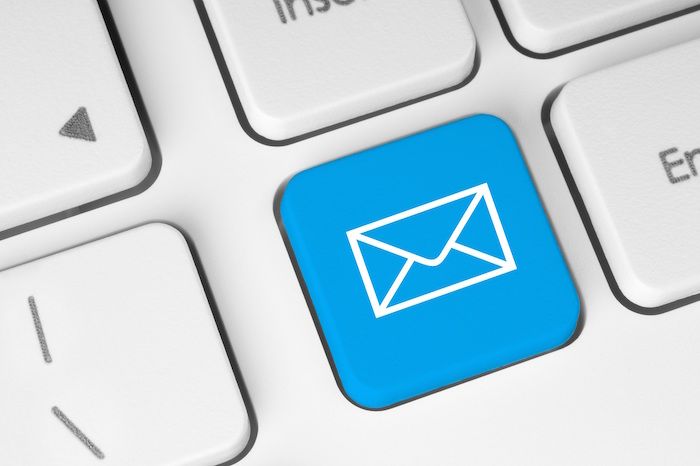 In today's lesson, I will explain the basics of email marketing and also take you through advanced concepts such as automation and custom user journeys. Email marketing is the most important lesson of this entire course. My whole business runs on email marketing, and there are immense possibilities with email marketing automation.
In the above video, I had explained how I create custom user journey and do automation. You can check the review of Drip Email Marketing tool which is capable of executing complex email marketing campaigns. You should also read the article I wrote on drip marketing.
Custom user journeys and workflows enable personalization at scale. Every user feels like you are communicating with them on a personal level and this helps build rapport and trust with your users.
For example, when users start my free digital marketing course, they start getting the lessons in sequence. But I track if they have read the lessons or not and mail them according. Have a look at the reply I received for an email that I sent to a user who has watched Lesson 1 but not Lesson 2.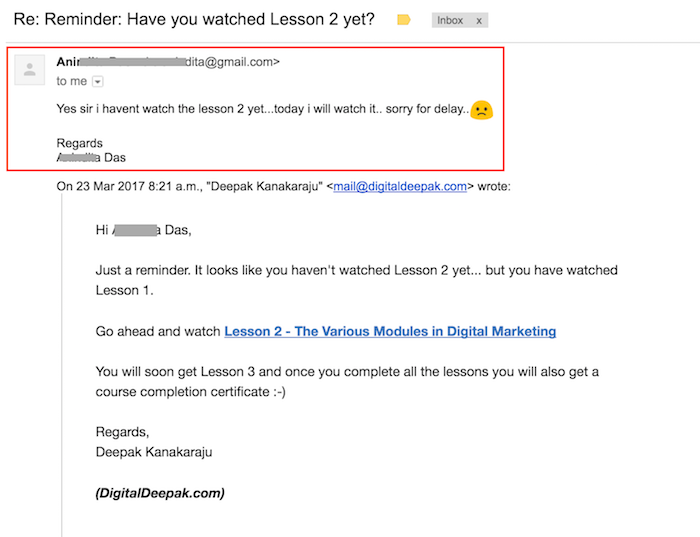 This email is not sent to the person who has read Lesson 2 within a specified time frame of completing Lesson 1. This kind of email messages builds rapport, trust, and relation – automatically and at scale.
I can go on a vacation for 30 days and when I come back, I will have 10,000 new subscribers who know me, trust me and would like to learn more from me. That's real marketing power.