Understanding the Facebook Pixel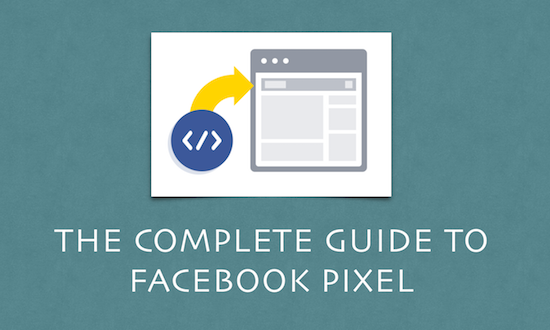 The Facebook Pixel is one of the most important concepts of Facebook Ads. If you do not have a clear understanding of Facebook Pixel and if you do not implement Pixel in your campaigns, you will not be able to leverage Facebook Ads to the fullest. In this article, let's take a deep dive into Facebook Pixel. First, we will understand the basics, and then we will talk about how to implement Facebook Pixel for your marketing funnel.
Why Facebook Pixel?
Facebook has different types of ad campaigns. The simplest form of an ad campaign is "Boost Post". In fact, you can boost a post without having a clear understanding of how Facebook Ads work, and that's fine. Most of the advertisers get started with a simple boost post while setting up their Facebook Ad account.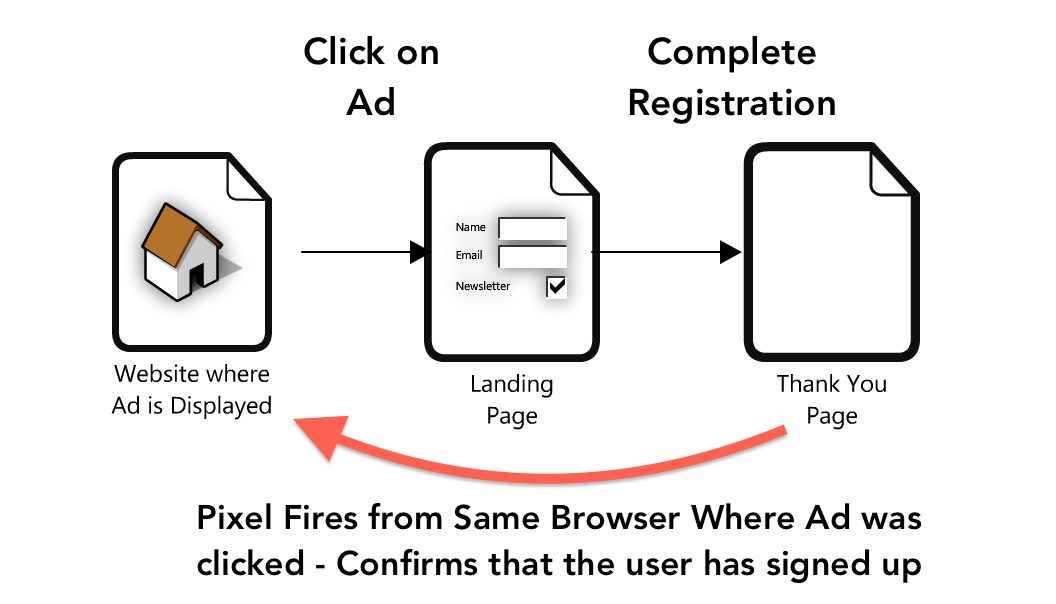 You can also run ads for Brand Awareness and Engagement. These types of campaigns just give you more views for your post on your Facebook Page but they do not take the user out of Facebook.
When you run ads for Conversions, you are taking the user away from Facebook. When the user is off Facebook, and on to your website, Facebook has no way of understanding what the user is doing on your website. That's why you need the Facebook Pixel.
The Facebook Pixel is just a simple javascript code that can be placed on all the pages of your website, and it will load in the background. The end-user will not be able to see this code visually.
Conversion Campaigns
One of the best kinds of ads you can run using Facebook Ads for maximum ROI is to run a conversion ad.
Let's say you are advertising your landing page where the user has to fill a form and then the user goes to the thank you. This is your lead generation page. If a user from Facebook comes to your lead generation page, fills the form, and goes to the thank you page, without the Facebook Pixel, there is no way of knowing if the user has completed the action or not.
If Facebook can know which of the users clicked and converted, then Facebook can show the ad to more people who are likely to convert into a lead through your ad, than just click on the ad and leave your page without filling the form.
The best kind of Facebook Ads that you can run is to generate leads for your business. Never drive people directly to your homepage because the user will not know what to do and leave the website. You cannot get that user back.
When you drive traffic to your lead generation page, you can capture the traffic and make them into your leads. Once you have a database of leads, you can nurture them and convert them into your paying customers – which will help you fund your ad campaigns.
How to Install the Facebook Pixel
To set up a conversion-optimized ad, you first need to install the Facebook Pixel code on all the pages of your website. Go to your Facebook Ads account and go into Events Manager. You will be able to fetch your Facebook Pixel code from there.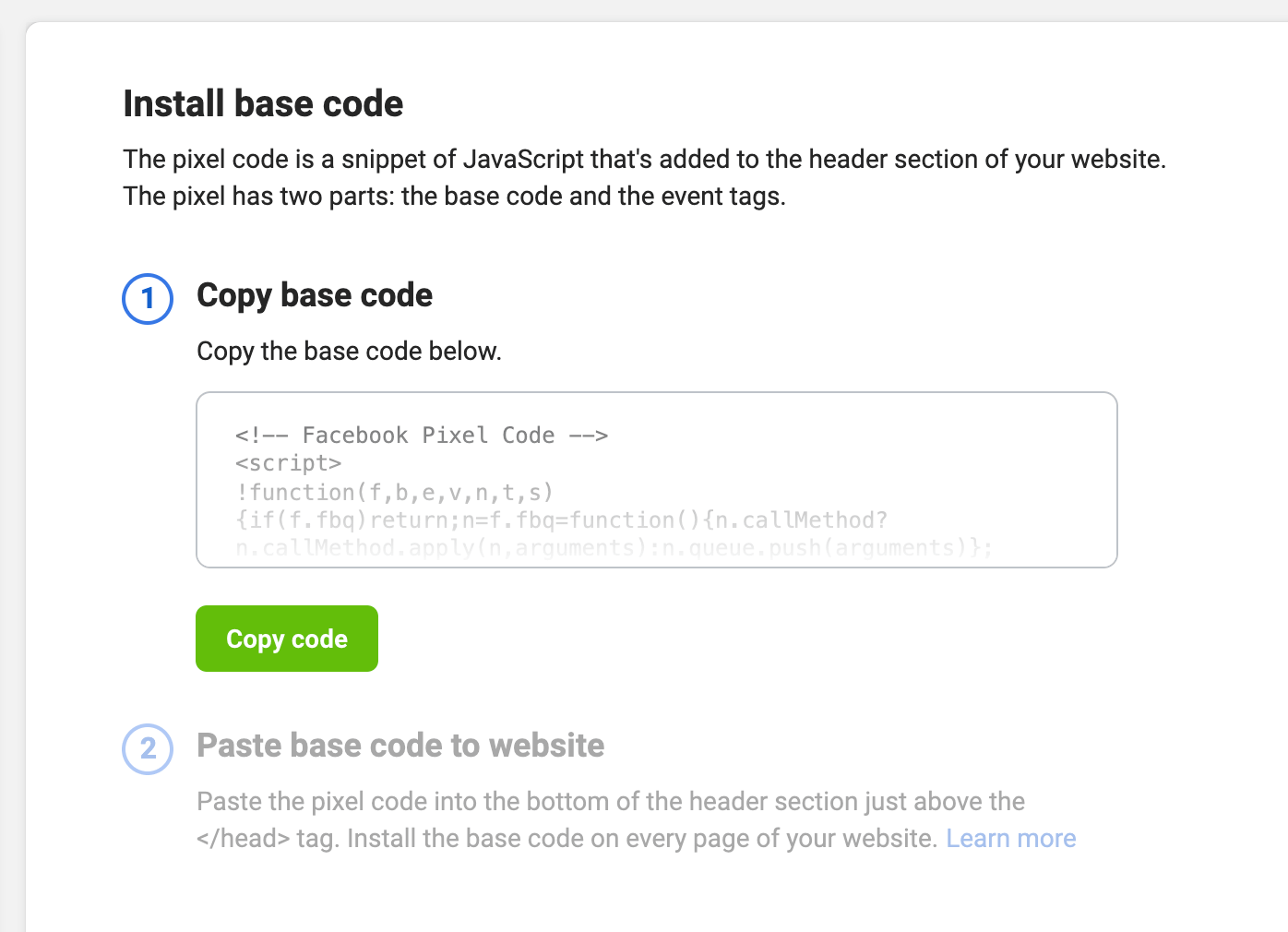 If you are using a landing page tool, you will be able to install javascript codes on the page. You can add the code in the header or footer, but Facebook recommends you enter it in the header. If you are part of the Digital Deepak Internship Program, you will get video tutorials on how to do this and also get to do an assignment to implement what you have learned.
The Facebook Pixel code has to be there on all the pages of your website. You can set certain pages as goals. Meaning, if the user visits a certain page (like a Thank You page after they fill up the lead form) then it is a goal that has been achieved.
It is recommended that you install the Facebook Pixel as soon as you get access to your Facebook Ads account because Facebook can start gathering data about what kind of visitors are visiting your website. This will also help you develop a look-alike audience that is similar to the people who visit your website.
To run a conversion-optimized campaign, you need to set conversion goals via "Custom Conversions" on Facebook.
Setting Up a Custom Conversion
Custom Conversions can be set up only after you have the Facebook Pixel installed. You can also set up conversion events through API data transfers from your site to Facebook, but it is not recommended unless you have an in-house developer who can work with code.
Custom Conversions can also be found inside the Event manager. You just need to define the conversion event. The simplest and easiest way to tell Facebook when a conversion event has happened is to set a target page visit as a goal. In our case, it will be visiting the thank you page after filling up the lead form.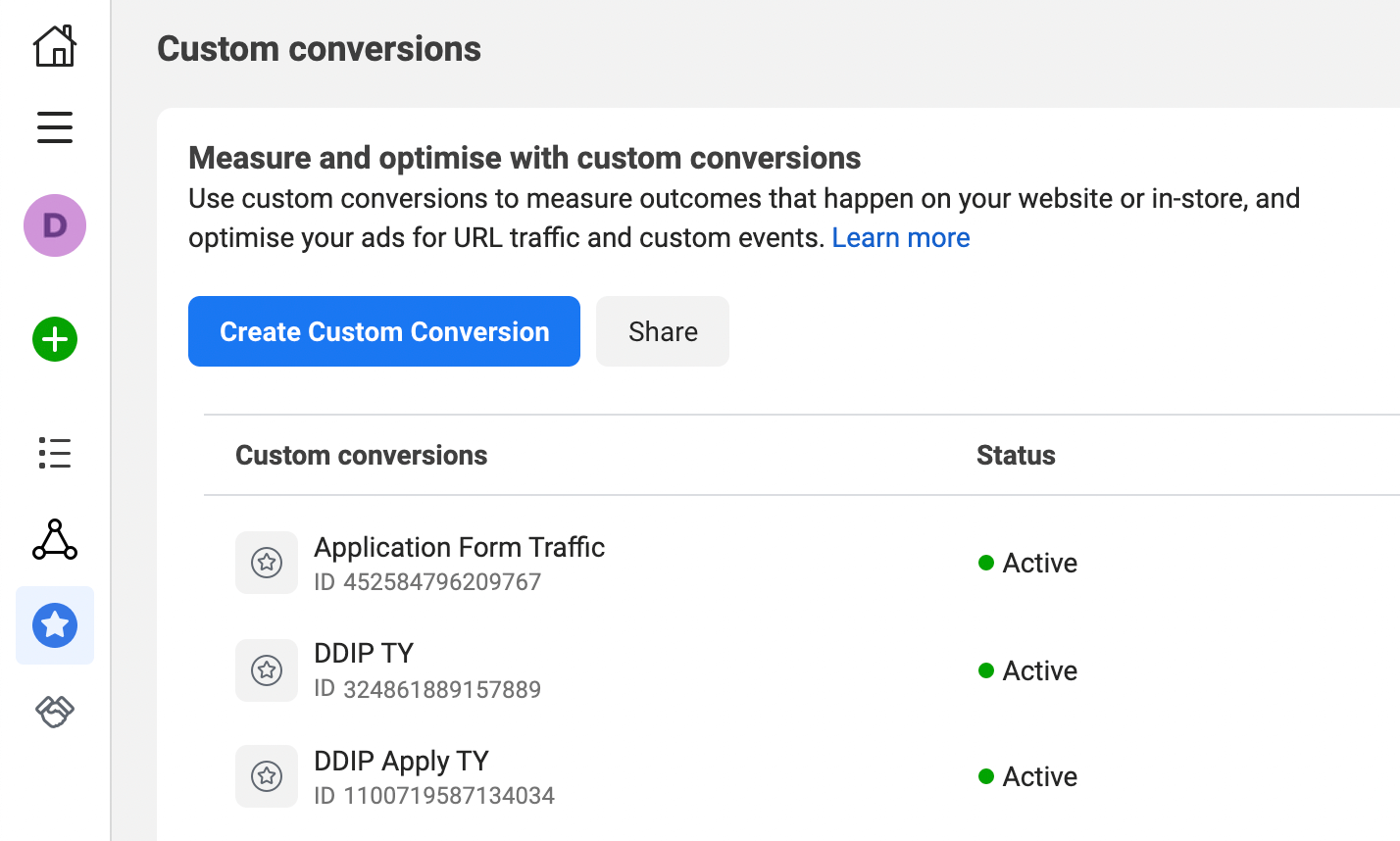 Your website visitors will be visiting the thank you page only after filling up the form. So every visitor who came from Facebook to your lead generation page filled the form, and then went to the thank you page is counted as a conversion.
(If you need a video tutorial on how to implement this, check out my Facebook Ads Mastery course or the Internship Program.)
Once your custom conversion has been set up, you will be able to run a conversion-optimized ad on Facebook Ads. You will see your ad cost as cost per conversion and not as cost per website click or post engagement. These conversion ads are the most powerful ads you can run on Facebook.
Running a Conversion Optimized Ad
Now that you have installed your Facebook Pixel and set up your Custom Conversions, you can now run a conversion-optimized ad.
Go to "Create" in your Facebook Ads Manager and select "Conversions" from the next step. Edit the Campaign name and click next again. You will be able to define what is the conversion event. Select "Website" because we are going to track conversions based on website visitors. Within "Website", you will be able to select the custom conversion you have created.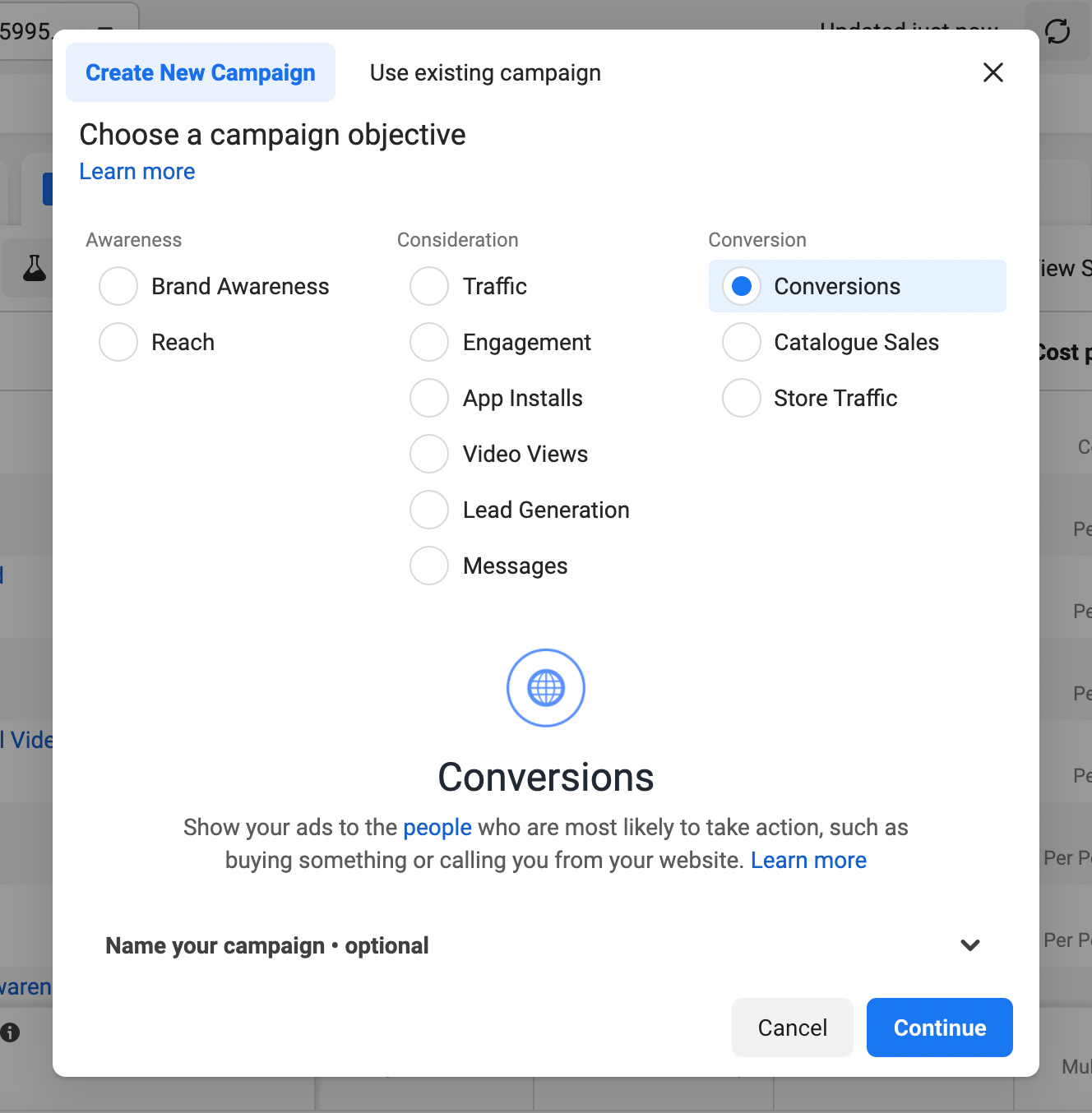 The rest of the ad settings are the same as explained before. You define your target audience and then you create the ad copy. You finish setting up your campaign and wait for a day for the ad to get approved.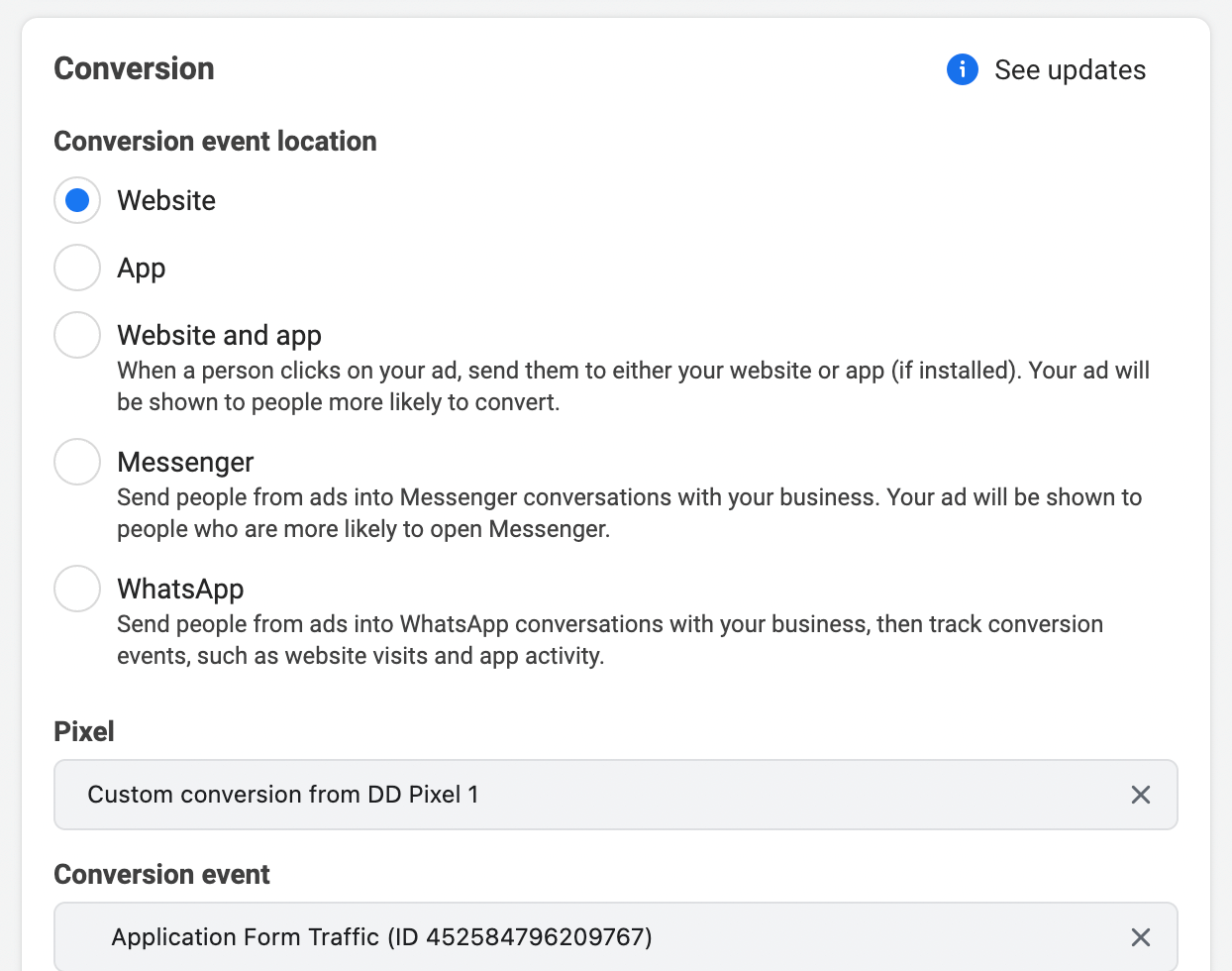 Once your campaign starts, it might not give you great results right from the get-go. You need to run the campaign at least a $50 a day budget for at least 3 days for the campaign to optimize itself. With enough traffic and conversions, Facebook will "Learn" to show the ads to only the users who are highly likely to convert. Your campaign will age like wine, giving you better results with time (as long as the audience selection is broad enough).
Getting comfortable with the Facebook Pixel takes some time and practice. But once you understand the mechanics through implementation, you will be able to make the best ROI from your Facebook Ads budget.