Top 4 Digital Marketing Courses in Ahmedabad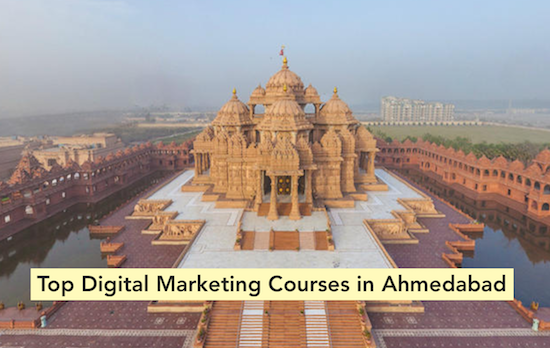 As with every other field, there are two ways to learn digital marketing. One way is to become a self-taught digital marketer and learn the intricacies by yourself. The other way is to enroll in a proper digital marketing course or training program. The advantages offered by a standard training program include practical experience, mentorship by experts and a peer network you can reach out to for help.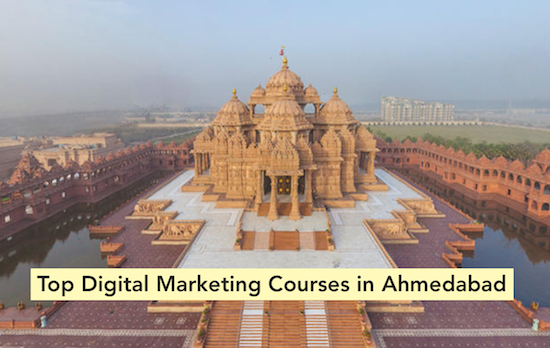 Are you looking to enroll in a training program on digital marketing? But confused by the huge number of options? While there are thousands of such courses on the internet, only some institutes offer exclusive online marketing programs in the area of digital marketing.
We've listed the four best companies and institutes offering digital marketing courses in Ahmedabad.
Along with offering a generalized digital marketing training program, some offer specialized courses for search engine optimization, content marketing, inbound marketing and social media marketing. These courses build up your resume to help you get recruited by the best companies.
Digital Deepak's Online Digital Marketing Mastery Program

My first recommendation for you is my own online Digital Marketing Mastery program.
The Online Digital Marketing Mastery program has been created from my 10 years of digital marketing experience working with several leading companies like Practo, Razorpay, Instamojo, Mercedes-Benz, Nikon and more.
Courses covered in the Digital Marketing Mastery Program:
Search Engine Optimization (SEO)
Google Ads & SEM
Facebook Ads
Social Media Marketing
Web Analytics
Email Marketing
Content Marketing
Here are some details of the course you would need to figure out if this course is for you.
Course Structure: Online Program with 35+ hours of Training videos.
Student Support: Through online private Facebook Group.
Price of the course: ₹4,999 Only (Limited Time) – Most affordable course in the market.
Website: https://Mastery.DigitalDeepak.com
More than 1,000 students have enrolled in the Digital Marketing Mastery Program by DigitalDeepak.
Check Out the Digital Marketing Mastery Program.

What people say about DigitalDeepak's digital marketing training…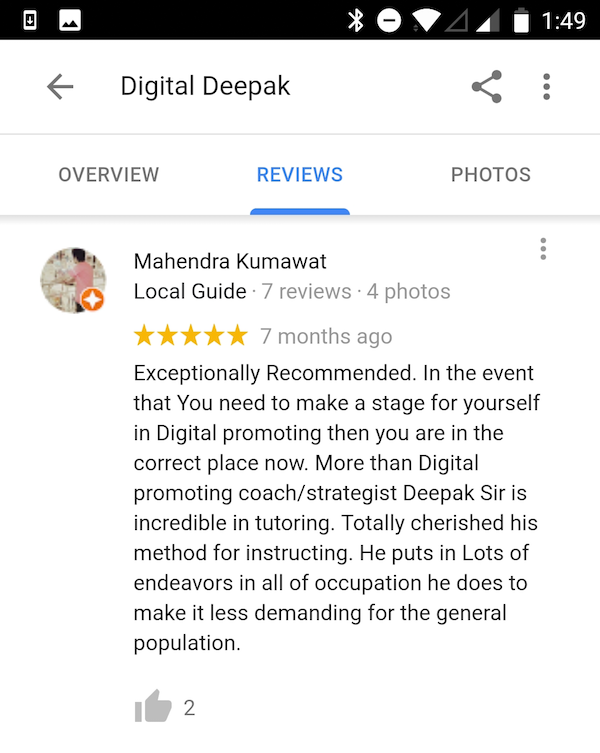 The course also comes with DigitalDeepak certification. There is a separate certification for every course. You will get a total of 7 certificates after you complete the program.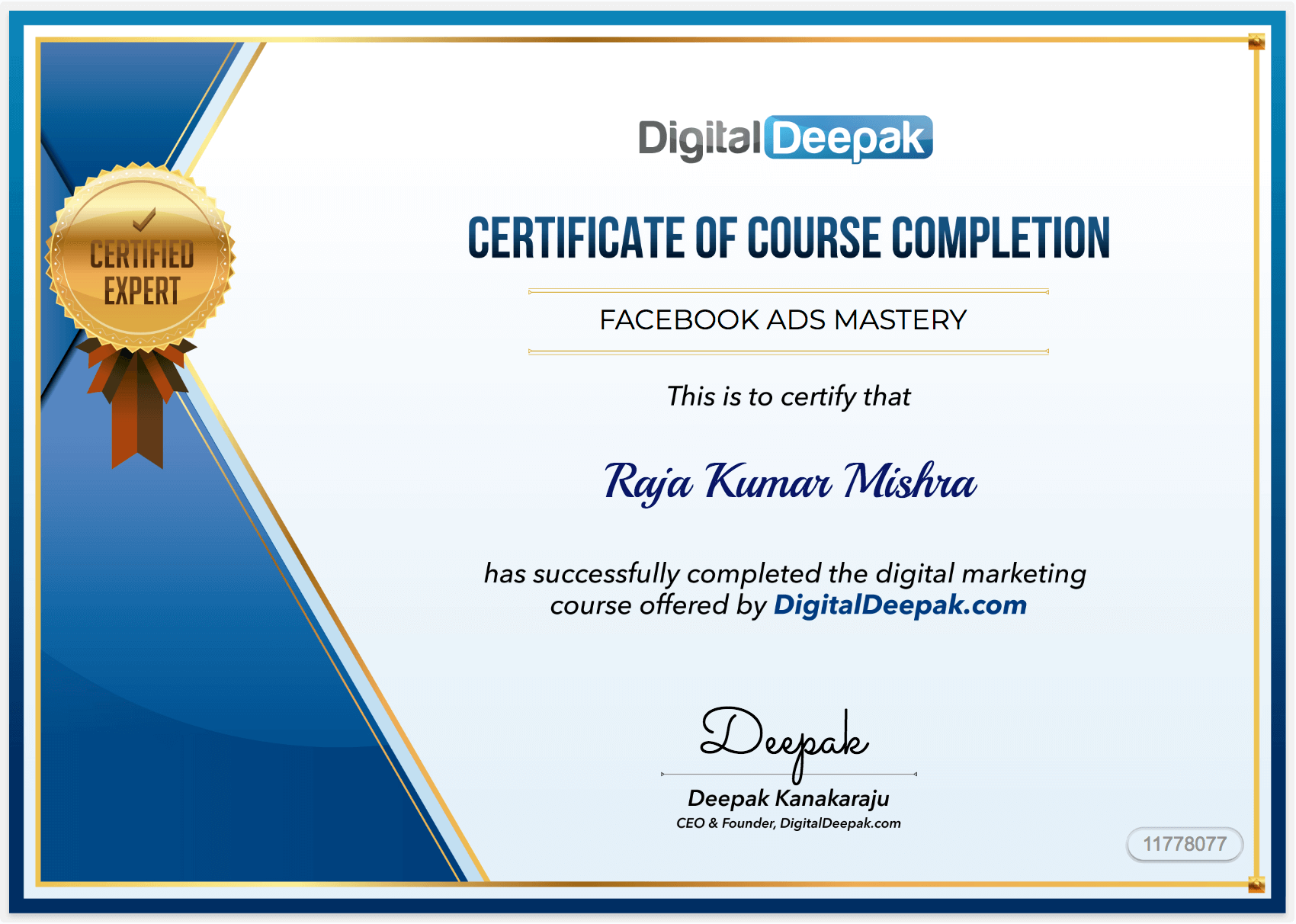 Check Out the Digital Marketing Mastery Program
1. EduPristine
EduPristine is one of the leading digital marketing training institutes in India. They've trained professionals from premier institutes such as Bennett Colman and Co, ICICI Bank, The Body Shop India and Toyota to name a few. Regarding the best online marketing course in Ahmedabad, EduPristine is the market leader. They're the official Google Partner for Google India.
The digital marketing course at EduPristine is a 12-day course. They provide both online and classroom training. The price of the classroom course is INR 33,000 with 60 hours of training, and the online course is priced at INR 25,000 with 48 hours of training.
The 12 day integrated digital marketing course covers various aspects of digital marketing such as:
Web analytics
On page and off page SEO
PPC and video marketing
Social media marketing
Content marketing
Email marketing
Mobile marketing
Affiliate marketing
Lead management and growth hacking
Along with hands-on digital marketing training, they provide hard copies of study notes, online course materials, case studies and exercises for practical experience, assignments, tests and a forum for members to network and seek help.
The training programs at EduPristine are conducted by subject experts and thought leaders are working with major organizations.
On completion of the course, they conduct an online exam. Students scoring less than 50% are given a participation certificate. Those scoring more than 50% are given the certificate of excellence in collaboration with "Microsoft IT Academy Program".
The EduPristine digital marketing course is taken up by entrepreneurs, students, business owners and corporate employees.
2. The Digital Marketing Professional Program
The Digital Marketing Professional Program by Brand Veda Digital Marketing Institute offers a 2-month digital marketing course, with live projects and classroom training. The students learn about search engine optimization in depth, along with inbound marketing and analytics.
Over a period of 2 months, the learning engagement involves 35 hours of classroom training, 15 hours of e-learning and 10 hours of working on live projects. Additionally, for 3 months, you get access to their e-learning material.
The three highlights of this course are:
Classroom training by experts with 7+ years of experience
Live projects for practical training where you are made to run your campaigns
After completion of the course, they help with the placements
The fees of the digital marketing course is INR 15,000. They offer weekday as well as weekend batches, with free pick up and drop facility.
You can enroll for their online course on UDEMY.
The trainers at Brand Veda are certified in Google Adwords, Bing Ads, YouTube, Microsoft and Google Analytics. They have successfully trained 100+ professionals in advanced certification courses for video advertising, inbound marketing, and social media marketing.
According to them, this course is taken up by:
Students with an engineering or management background,
Fresher's seeking a bright future in digital marketing,
Marketing professionals
Professionals looking to shift from another field to a career in digital marketing
3. Digital Institute of Internet Marketing
At DIIM, the Digital Marketing Training is conducted by the internet marketing expert Jaydip Parikh. They offer the course in two formats: full-time for freshers and a crash course for working professionals. With not more than ten students in one bath, they ensure that every participant gets one-to-one attention.
The digital marketing training covers three courses:
SEO course
PPC course
Social media course
Their placement partners are well-known companies such as Infibeam, Hidden Brains, Tej SOlPro, Mile Core and SEO Rank to name a few. DIIM also offers Google Adwords crash course where the students are given practical experience in handling AdWords bids, creating landing pages and how to use Google analytics.
The drawbacks of this course are non-transparent pricing, no fixed time duration and no option for online learning. They do not cover email marketing, inbound marketing, and content marketing. This might be a drawback for those looking to enroll in a 360 degree digital marketing course.
4. Digital Media Marketing Course
Conducted by Creative Multimedia Institute, the Digital Marketing Course has 9 modules covering digital marketing, social media marketing, SEO, email marketing, mobile marketing and digital analytics.
The course is taught by faculties who are Google Adwords Certified, Google Analytics Certified, and Microsoft Bing Ads Accredited. CEOs, web marketers, affiliate marketers, software professionals, sales and marketing directors and students should take up this course, according to them.
They haven't specified the time duration, course fees and if they'll be training the students on live projects.
Conclusion
Out of the four programs listed above, two of them specify the time period and the fees of the course. According to me, EduPristine is the best digital marketing course available in Ahmedabad. Priced at INR 33,000 (classroom) and INR 25,000 (online) it is affordable for working professionals.
If you're looking for a budget friendly option, the Digital Marketing Professional Program offered by Brand Veda is not bad. Their course is priced at INR 15,000 with live project training.
If you are interested in online training, you should also check out the top digital marketing training programs in India. Online training is good for getting trained from remote locations. If you are engaged in a full-time job, then an online training program would be best suited for you.