How to Get Started with Email Marketing?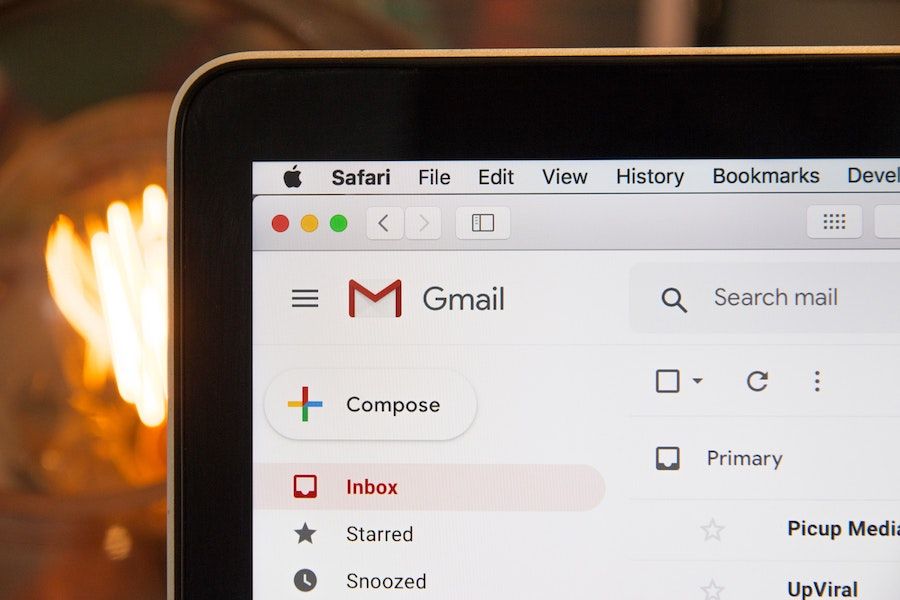 If you know the power of email marketing, you are probably looking how to get started with email marketing. As discussed in the previous emails and blog posts, email marketing is one of the most important components of digital marketing.
But how exactly do you get started? What are the steps you need to take to get up and running with email and ensure your campaigns are a success?
In this blog post, I'll walk you through the steps of getting started with email marketing and ensure your first campaign is a success.
Let's start.
Step 1: Set Your Goals
I guess you would be a little disappointed to read the Step 1. You would have already wanted to sign up for an email marketing tool and send your first email. But, it's not how it works, and you know that too.
Before diving in head first, you should take a moment to think about your goals and what you want to achieve with email marketing.
Because, it's the goal that'll dictate everything else you do – the type of campaigns you send, whom you send, what content you include, and how you measure the performance.
Most people start with signing up to an email marketing tool and then don't do anything else. The culprit is not having goals. Without a destination to reach, you wouldn't be able to pick a route to travel. (I've always wanted to write such zen-like sentence).
Email marketing, being the single most powerful channel to reach your audience, can be used to achieve a number of different goals. So, it's worth spending your time thinking clearly about the results you want to achieve with it before jumping in.
It could be anything.
Driving new signups for your product or service
Generating and nurturing leads for your sales team
Driving more attendees for your event or webinar or
Generating more sales
To give you an example, my goals for email marketing for Digital Deepak are:
Get 1,000 new email subscribers per day into my funnel
Nurture these email subscribers with valuable content for at least 30 days
Promote my digital marketing courses to my email list and make revenue to fund further lead generation.
Step 2: Build Your List
Congrats! Now you've decided your goals. It's time to build your list (or grow your list if you already have one). All you need to build a list is a simple formula and a right email marketing tool.
An incentive (also known as the lead magnet) + easy signup option = big email list.
Let me explain it.
To build a list, there are only two components you need to get right.
The lead magnet and a simple signup process.
Let us talk a bit about these components.
1. The Lead Magnet
People are skeptic by nature. They don't want to share personal details like email address and mobile number. There is an intrinsic resistance to share such details.
The lead magnet is the incentive (or an ethical bribe) you need to give to your prospects to break the resistance and share their email address with you (thus giving you permission to send them emails).
The lead magnet can be anything:
An Ebook
A webinar
An email course
A free course
A case study
An infographic
Discounts (or coupons)
You need to remember one rule. The lead magnet you choose should be relevant to the goal you want to achieve.
2. A Simple Signup Process
People are lazy by nature. Unless you make the signup process as simple as possible, they won't be signing up even if your lead magnet is worth a lot.
You can check out my sign up process at www.LearnDigitalMarketing.com. It is a simple one page website with an option to enter name and email ID. (There is a high chance that you are receiving this email from me right now because you entered your email ID on that page, right?)
3. The Tool:
After people optin to your email list, you also need a right email marketing tool to capture and build your email list.
I recommend MailChimp / MailerLite as the free options to start with. But, choosing the right email marketing tool is a big decision. You can read the article I posted on top 5 email marketing tools for startups if you need help in making a decision.
Let's take my case. Once I wanted to build a list, I wanted to offer an incentive that is irresistible and valuable. So, I created the Free Digital Marketing Course with 25 videos.
And then I created the simple signup process. You enter your name and email address. Nothing else.
The 25 video Free Digital Marketing Course and the simple Name and email signup form have helped me to build a list of 250,000 subscribers and growing it.
Step 3: Pick A Right Campaign Type
Congrats again! You are halfway through it. You've completed selecting the goal and building the list. Now is the time to pick a right campaign type that'll help you achieve your goals.
There are several types of email campaigns you can use, but we will focus on the top 2 here.
1. Newsletter: This is the most common type of email campaign used by both b2b and b2c businesses. A newsletter is a great way to keep in touch with the list of people who already know you. It'll help to place your product or services top of mind and drive people back to your website.
2. Announcement Emails: This is something you're really familiar with. You would've seen it in action on my list.
Whenever I publish a new blog post, I send an email to the entire list announcing the new content I just published. If you were part of my free digital marketing course list, you might have received the new lesson announcement emails.
This is a great way to announce your list about the new content or product or service you've launched. It instantly drives a massive traffic to your business (depending on the size of your list).
I get tens of thousands of visits each time I mail my list announcing my new blog post. Both these email campaigns can be used to drive visitors to the website, get signups to new products, create awareness, and nurture your leads.
4. Set Up & Measure Your Campaign
We've reached the final step of the email marketing setup process. Now it's time to put email marketing in action and measure the performance.
Setting up the campaign: Login to your favorite email tool and set up your first email campaign (following their specific instructions).
Start the campaign.
Measuring Your Campaign Performance: Once your first email is out of the door, getting opened and clicked, you'll be able to track and measure the performance.
You can track the performance in two places – your email marketing tool and your website analytics tool.
You can track a variety of metrics like open rates, click-through rates, unsubscribe rates, and bounce rates, etc. from your email marketing tool.
That's it. You are all set to start your email marketing campaigns.
Well, I know this blog post just covered the overview of starting with email marketing.
But worry not. In the next blog post, I will be sharing more email marketing tips and tricks to help you become a successful email marketer.
Have questions about email marketing? Let me know in the comments below.
– Deepak Kanakaraju