Build Your Personal Brand with Digital Marketing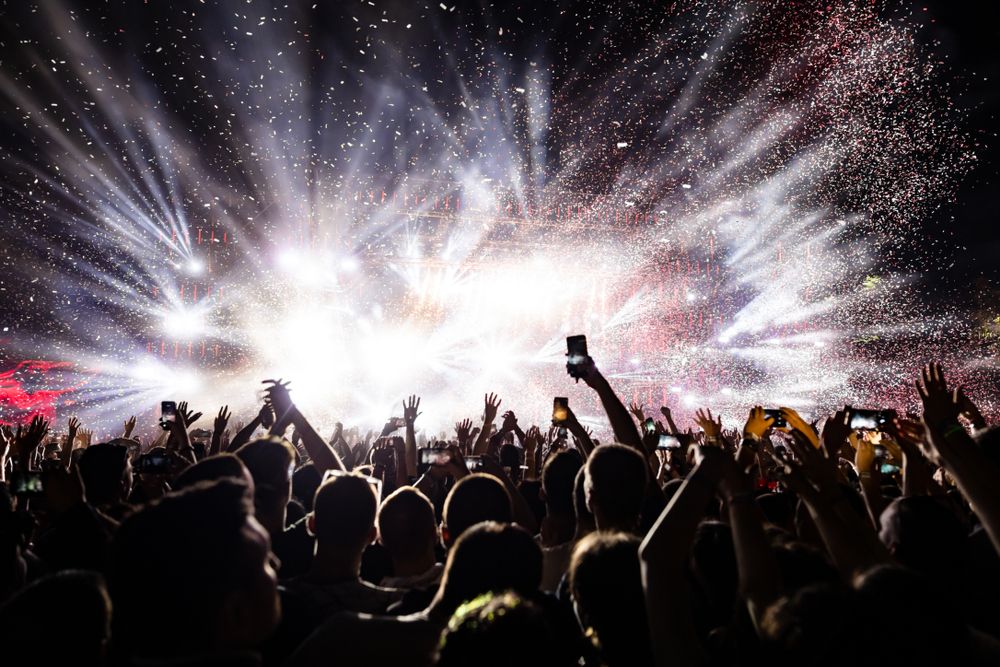 A lot of young people who learn about the topic of digital marketing think that digital marketing is just another career option. Engineering, medicine, law, and digital marketing have just become one more category in the options to study.
But digital marketing is not just a career skill. It is a life skill. Because even engineers, doctors, and lawyers need digital marketing. Even politicians need digital marketing.
Digital marketing doesn't apply just to big brands. It applies to personal brands and individuals too. If you want to get people to take you seriously, you can showcase your expertise on the web through videos, articles, and books.
That's why the demand for digital marketing jobs in India is at an all-time high.
Apart from helping billion-dollar brands with their digital marketing campaigns, the one thing I have never left focus on is branding myself. The best known will always beat the best. If the world doesn't know about me and my skills, it doesn't matter how good I am at digital marketing.
Whether you are a CA, lawyer, doctor, scientist, and financial planner, you need digital marketing. New clients don't fall into your lap anymore because "good enough" people are everywhere ready to undercut your price.
For clients to pay you top dollar, they need to perceive you as an expert. And the only way you can showcase yourself as an expert to the world is through writing. Even before the internet, individuals built their personal brands through writing - but mostly through books and journals.
But in this day and age, you do not need to depend on someone to pick up what you have to say and then tell it to the world. The barrier of entry has gone down in digital marketing. You are reading this because I am my own independent publisher, able to send you this message almost for free through digital media.
People learn "communication skills" and "soft skills" to know how to communicate better. Digital marketing is the amplification of the same communication. It is not enough that you know how to communicate. Your "good communication" is not going to be of any help if people are not listening to it.
You need to learn how to amplify that communication.
Today, I can write an email and send it to 2.5 lakh (250,000) subscribers. I can publish a video on my YouTube channel and get it in from of more than 100,000 subscribers. My paid courses reach 1,000s of students and they can get mentored by me digitally.
All this was possible because I learned:
Copywriting
Content marketing
SEO
Blogging
Paid advertising (on Google and Facebook)
Email Marketing
Sales
Digital marketing tools and how to use them
An investment of time, energy, and money in learning digital marketing is as important as learning the English language and learning to communicate better.
With digital marketing knowledge, you can put your word out to more people and influence more people at the same time, without having to travel or spend a lot of money to distribute that information.
You don't need newspapers printed and distributed in trucks from city to city anymore. With a single click, you can put your message out to millions if not billions of people.
If marketing and sales cannot be replaced, digital marketing cannot be replaced either. Businesses would need help in promoting themselves through the internet because all the eyeballs of the world are on the internet.
People are not going to throw away their smartphones and go back to newspapers, magazines, and radio anymore. The communication infrastructure of the world has been upgraded to digital and it is not going back anymore.
Good Content Attracts Prospects
We live in the knowledge economy. Whatever people want to buy, they will search for it on the web. People will discover you through writing if your writing is targeted to your target audience.
The type of content that works best on the web (especially for attracting B2B clients) is written articles. YouTube also works well in many categories but written words form the foundation of sophisticated communication.
The best place to write content and distribute is a blog (like this one) combined with an email newsletter that can deliver the content right inside people's inboxes.
The blog should also be well optimized for the search engines so that people searching for specific keywords can discover your blog. Some of the people who discover the blog will become subscribers.
Some of your readers will share your articles on social media and that can improve SEO and also bring in new subscribers. All the channels of digital marketing start feeding each other to help you get more reach.
That's how I have built lakhs of subscribers for my content. One good article at a time. My ActiveCampaign account shows a little more than 400,000 subscribers for my email list.

40,000+ people open the email every time I send out a campaign.
10% is a great open rate for such a high volume of subscribers.
The best part about using digital marketing to brand yourself is that your content creation workload doesn't go up when you have more subscribers.
It is the same content, but over a period of time, you accumulate more fans for your content. But as long as your audience is in a specific niche, you don't need to create more content. One article can be sent to 100 subscribers or 1 million subscribers. The effort to write the article is the same.
If you have not started digitally marketing yourself, it is high time to do so. Because you will be not known in the market with the amount of noise created by your competition.
Recently I have also started posting content consistently on YouTube. Right now my YouTube has around 117,000 subscribers. And the channel is growing at the rate of 500 new subscribers every month.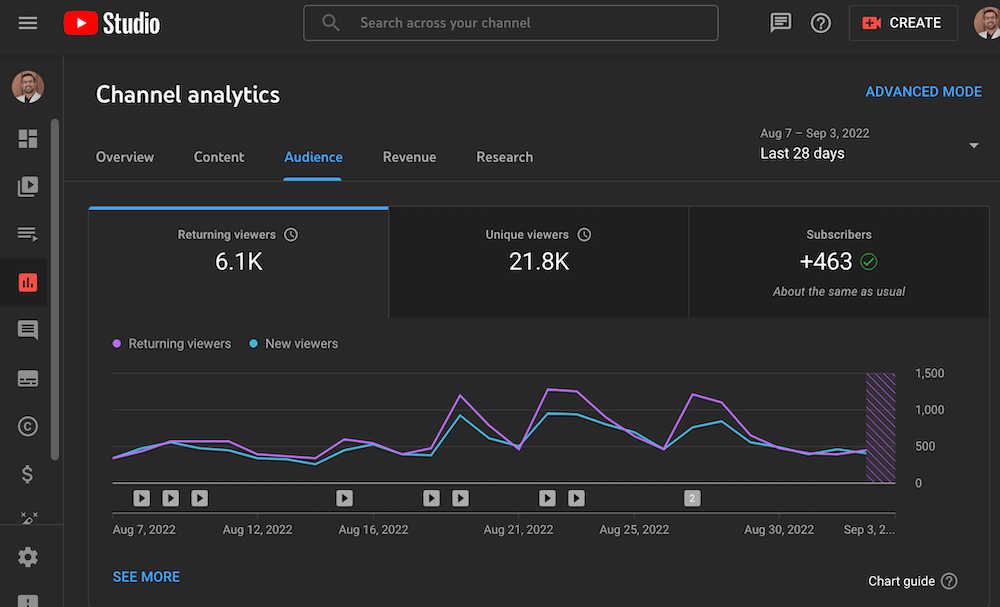 Unlike other YouTubers, I do not rely solely on the algorithm of YouTube to send me new subscribers. I generate my own leads for my training programs and all the people who have come into my funnel get to discover my other pieces of content, some on social media channels like YouTube.
Everyone with a phone has a video camera in their pocket. If you are comfortable enough to put yourself in front of the camera, start doing it. You will gain confidence as you get more subscribers and positive comments for your content.
I started blogging in 2013 and did not start making videos until 2016. It took me some time to get comfortable as well. Now I wish why I didn't start doing it sooner.
So are you convinced that you have to build a personal brand?
Cheers,
Deepak Kanakaraju