Ergonomic Table Height for Laptops & Desktops with Big Monitors
Ergonomics mean a lot to me. Working is not an easy thing. It takes mental focus, concentration and will power to get work done. There is no reason to make it even more difficult with bad ergonomics and a dull working space.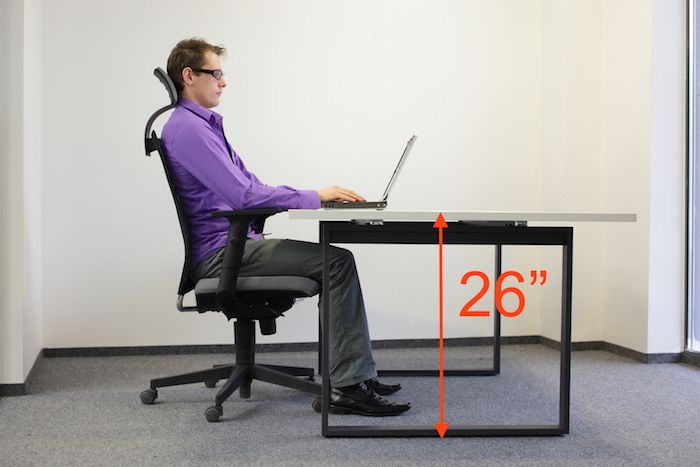 The height of tables has always been 30″ inches. It is the standard height for reading desks, dining tables and computer desks. Computer desks still have 30″ height but they have a keyboard tray which is at 26″.
If you are working with your laptop, the keyboard should be at 26″ high – which means the laptop needs to be placed at a height of 26″. But many offices, home offices and work desks at home still retain the standard height of 30″ and it is extremely unergonomic to have a keyboard at 30″ high.
I have all my desks at this height and the only disadvantage is that the arm rests for your chair is also at 26″ and the chair cannot be pushed into the desks.
Even for computers, 26″ is fine because now the monitors are big. If you are using a 27″ screen, you shouldn't be placing the monitor on a 30″ desk even if you have the keyboard tray at 26″. Because the top of the monitor has to be at your eye level and if you are placing it at 30″ high you will have to tilt your head up a little bit to look at the top of the screen and it is NOT ergonomic.
I recently made a home office for myself and I have created a 12 ft wide table which is 26″ high. The one you see on the right side is an open book shelf. I am totally happy with 26″. I had a hard time convincing my interior designer that 26″ is the ideal height.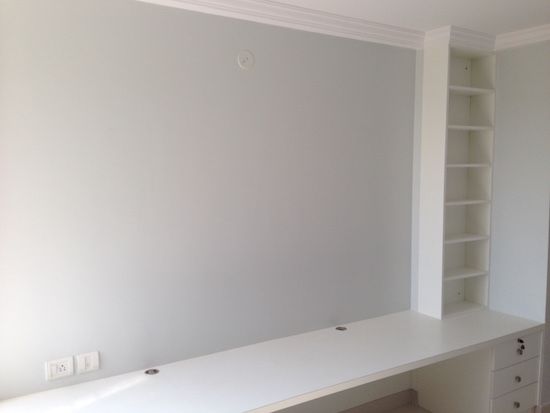 So the new standard is 26″ and it works both for laptops and desktop computers. I have started to love it for writing and reading as well. So the next time you make a table, make sure it is at 26″.
What has been your experience with table heights? Do you think 26″ is ergonomic? Leave a comment below!