Why it's the right time to build your eCommerce business
The COVID-19 outbreak has slowed us all down. Our day-to-day no longer looks the same. We're all either self-quarantined, in lockdowns or slowly, yet skeptical starting to resume our regular lives. The new normal has changed and for a lot of us, it is not just about not being able to move out or being scared of it. It's also about our businesses. It's also about our jobs.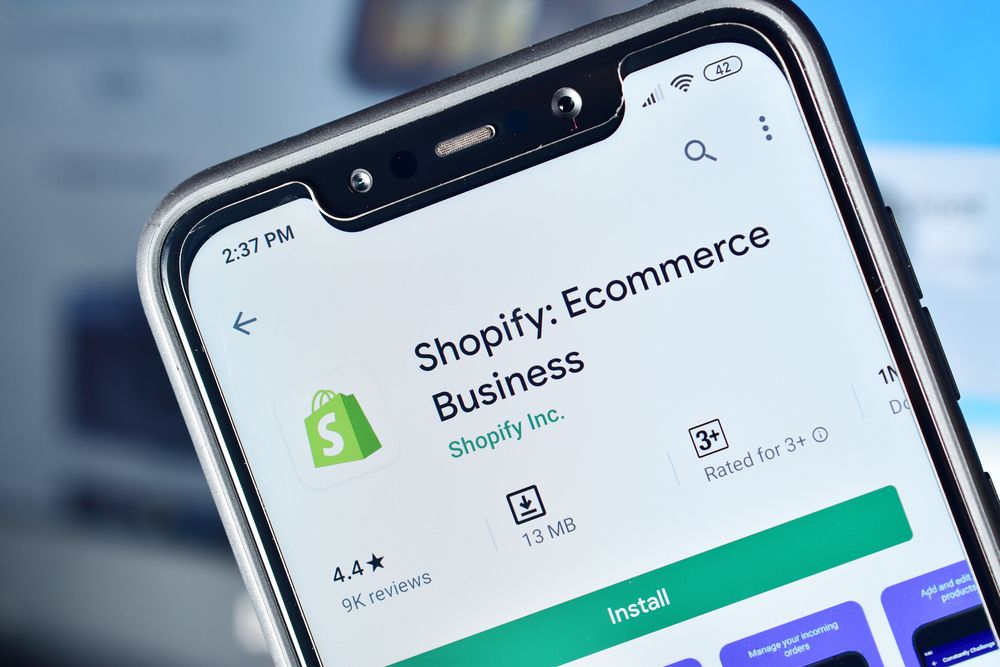 After having researched how this new normal is going to affect us all, I actually found that there is still an opportunity for us to grow. There's still an opportunity to succeed despite the lay-offs, pay-cuts, and furloughs. And that opportunity lies in starting an online store with platforms like Shopify.
What is the opportunity in eCommerce?
According to IBEF, India's internet economy is expected to grow to over US$250 billion in 2020, majorly backed by eCommerce. The report also states that India's eCommerce revenue will jump to more than US$ 120 billion in 2020, growing at an annual rate of 52% – which is the highest in the world.
Add to that how our shopping behavior has changed owing to COVID-19, and the numbers only increase. While some industries have definitely suffered during this period, there is one opportunity for a business that came out victorious – eCommerce.
Why should you consider starting an online store?
1. Consumer to brand engagement has moved online
Instead of stepping into physical stores, we're choosing to interact with brands online. Be it on social media, through live chat or chat apps, no one wants to take the risk of walking into a store anymore owing to the threat and the restrictions imposed due to COVID-19. And it's pretty understandable!
2. Increased internet usage has led us to explore more brands
With a little more time at hand, we're using the internet more than ever, browsing through social media endlessly. From a point where we used to simply seek out brands we had known about or seen physical stores of, we're now becoming more open to exploring the lesser-known names. Since we have the time to verify the brand's authenticity, we're automatically becoming more open to trying new things.
3. Even the basic of purchases are being made online
None of us wants to be stepping out to make purchases anymore. In fact, we're now making even the day-to-day essential purchases online. Be it groceries, toiletries, or little purchases for comfort as we stay at home, like loungewear, we've all found at least ten online stores for everything. In fact, the Economic Times shared how online shopping has increased in India during this period.
All in all, our behavior as a consumer has brought out a business opportunity that is not just easy to get started with but also has a lot of potential in the coming time.
Don't believe me? Let me show you some examples of people that took this opportunity to set up their online store with eCommerce platforms like Shopify.
People that took this opportunity to start an online store business
1. SUNNY India
As someone who had been running their business offline for years and making their products available to consumers through food and grocery aggregators, the company decided to take their brand online with SUNNY India to make its fresh produce available to consumers despite the restrictions being imposed due to COVID-19. Today, the brand is successfully delivering fresh produce to homes in Delhi/ NCR, Haryana, Uttar Pradesh, and Bihar. Read all about them here.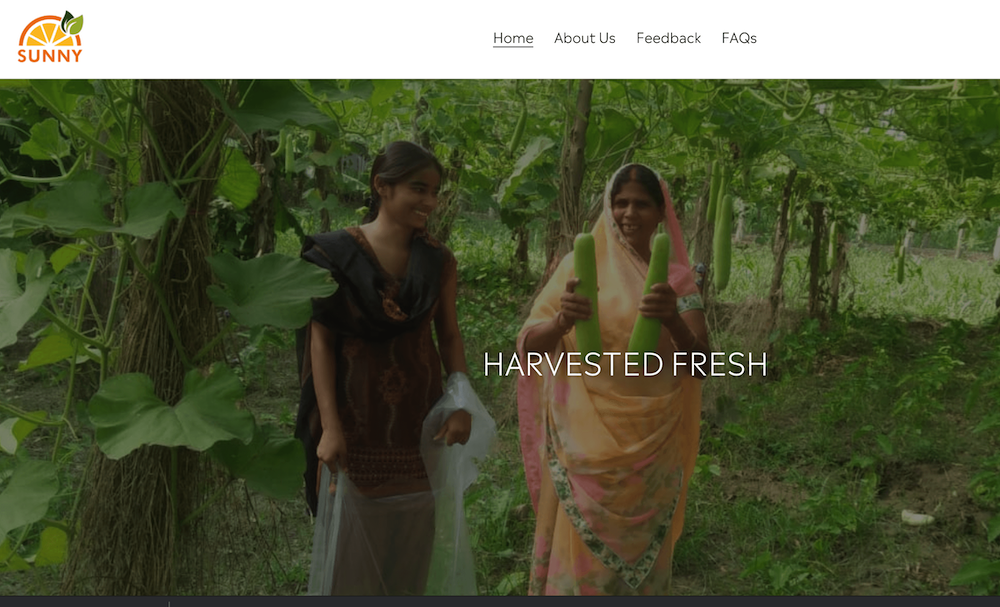 2. Udyantea
Started out with their love for tea, this brand comes from Darjeeling and is made by hardcore chai lovers who have over 12 years of experience in tea-tasting. The founder decided to start an online store that could put all this experience to use and help other chai enthusiasts like him find the perfect blends. It's like turning passion into your business!
3. The Good Butter
Another example of turning your passion into a business with an online store on Shopify is The Good Butter. Born out of love for baking, the founders wanted to take their tea-cakes, pastries, and desserts made out of years of experiments in the kitchen to a wider market. Today, if anyone's looking for a dessert to binge on, you'll find their name high up on the list.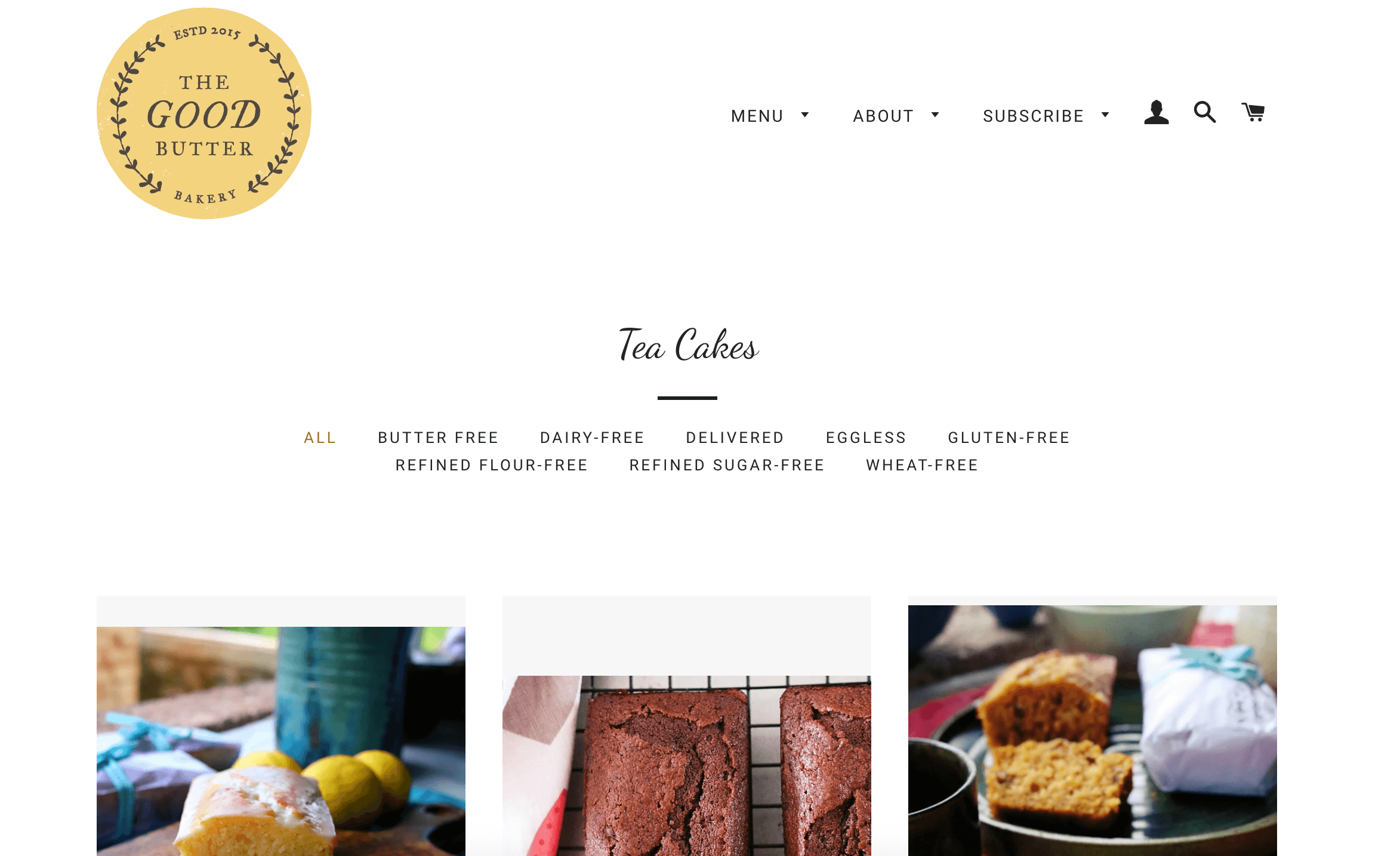 4. Two Brothers
What's your first reaction when you hear about organic farming or fresh produce? You get all ecstatic over how healthy an option it is and how you'd love to get your hands on the fresh produce. Well, Two Brothers took their passion for organic farming and used this consumer's need for fresh produce into an online store business with Shopify, launching two brands – Amoraearth and Freshura.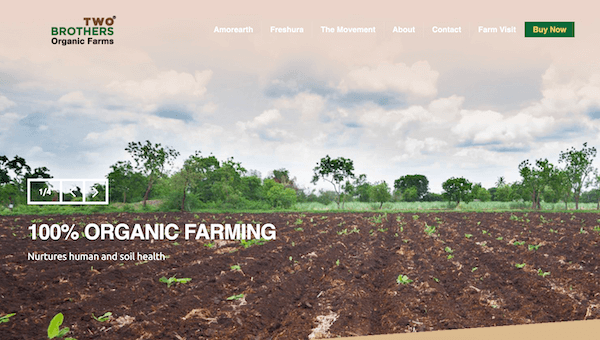 If you notice above, it's people like us who have found their calling or simply wanted to experiment with an online business, using what they knew best. Today, they've turned into brands that have become household names, and for good reason.
They're pressurized to make as many sales as Flipkart. All they're doing is ensuring the quality of what they're selling, irrespective of the quantity. Something that you can do to earn from home as we deal with the slowdowns imposed on us by COVID-19. And getting started isn't even difficult anymore!
How to start an online store with Shopify
1. Sign up on Shopify (and get your free trial)
If you're not sure whether you want to start an online store just yet, you can sign up on Shopify as it gives you a free trial period to test the waters. After you've signed up, set a domain name that is the same as the brand name you want to be known as. For example, www.xyz.myshopify.com.
You can personalize your domain name later on when you pick a plan for your Shopify store. The pricing starts at USD $29 per month and includes everything from your domain, hosting, sales channels to more, and also gets you access to 4000+ apps that you can use to enhance your Shopify store design.
2. Create a logo for your new brand
Give your new business venture an identity that people can resonate with when they see you on social media. You don't need a designer to create a logo. You can use Hatchful by Shopify to create a logo in minutes using ready-to-use and editable templates.
3. Design your online store
Shopify offers a number of free themes for different types of businesses. Pick the one that you like the look and feel of, and start customizing your home page, product page, cart page, about us page and more. Remember, start with only those pages that will reflect what your brand is all about, the products that are actually available for sale. This will help you remain streamlined in the beginning.
4. Upload your products
Once you have your base store design ready, it's time to upload your products. If you have just a few products to start with, you can upload them manually one by one – a few product images, product description, details and pricing, being the most important aspects.
If you have a large inventory, create a product CSV that includes all the details of your products – image, type, variants, pricing, etc, and then upload them in one go.
5. Add payment gateways
Gone are the days when we chose cash on delivery for orders. So make sure that when you start your online store, you're adding multiple payment gateways for your customers. Shopify supports everything from PayPal, Paytm, CC Avenue to Razorpay, Cashfree and more. You can check out more payment gateways here.
6. Select a delivery partner
The next step is to take the products to your customers. So pick the delivery partner – either local or nation-wide, based on the target market you're addressing. Shopify has partnered with the likes of Shiprocket, Delhivery, and others to enable this for starter online businesses to offer you great deals to help you optimize your spending.
And with that, your online store is ready to be launched into the market.
Once your Shopify store is live, you can actually start marketing it by promoting the store in your own network of friends and family. Let them know about your new venture and what you want to achieve with it, and request them to help you spread the word.
Make sure that you also establish your presence on social media platforms like Facebook and Instagram to start with. The idea is to get as much attention to your products as possible to sell more, but at the same time, also stand out by using this one hack that actually works – being authentic and honest with your customers.
Ready to fuel your passion and start your online store? Get started on Shopify today.