[Mind Map] List of Digital Marketing Tools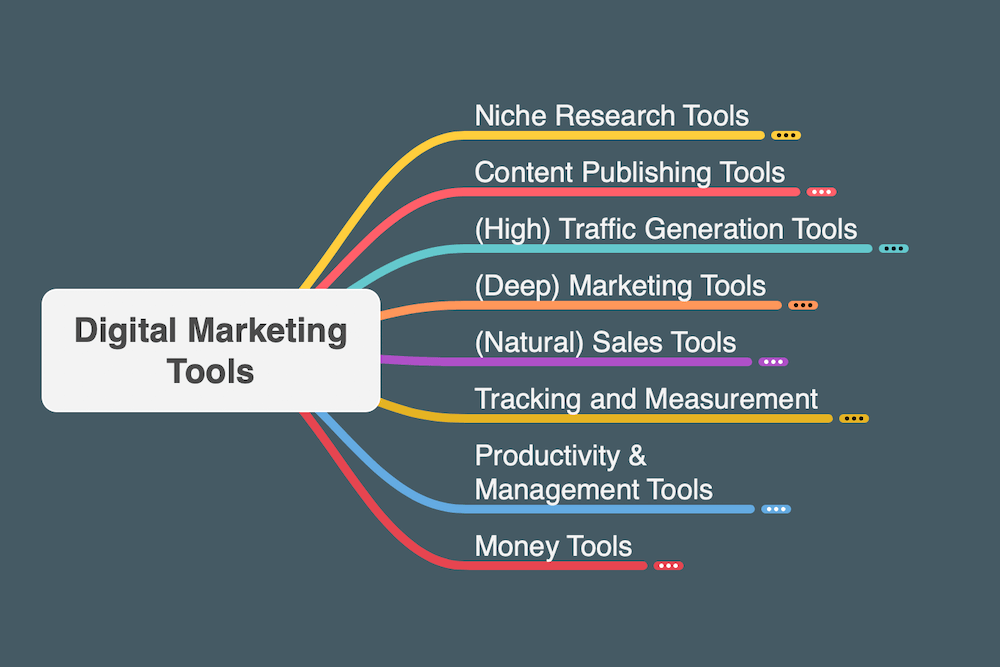 I did a webinar today morning on the various Digital Marketing Tools I use for my business.
You can download this mindmap here.
In this mind-map, I have classified the tools into the following categories.
Market and Niche Research Tools
Content creation and publishing tools
Traffic generation tools
Marketing Tools
Sales Tools
Reporting and Analytics Tools
Money collection and management tools
Personal Productivity Tools
Team and Project Management Tools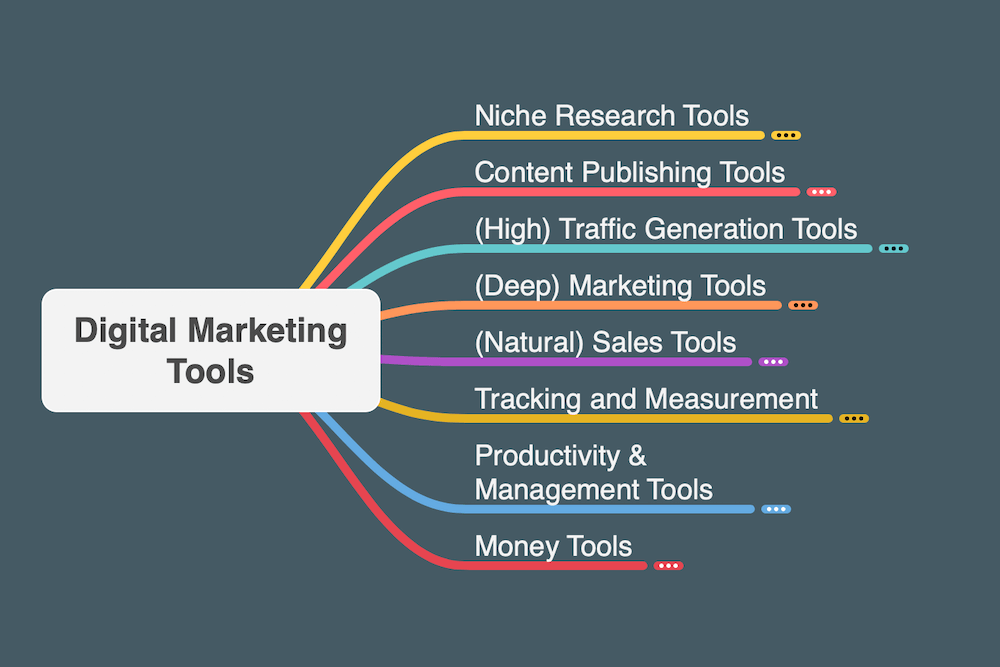 I hope you find this mind-map useful. Click on the image above for the full mind-map.
I will be updating this mind-map from time to time to let you know about the latest tools that come in the market.
Cheers,
Deepak Kanakaraju