Top 10 Digital Marketing Agencies in Delhi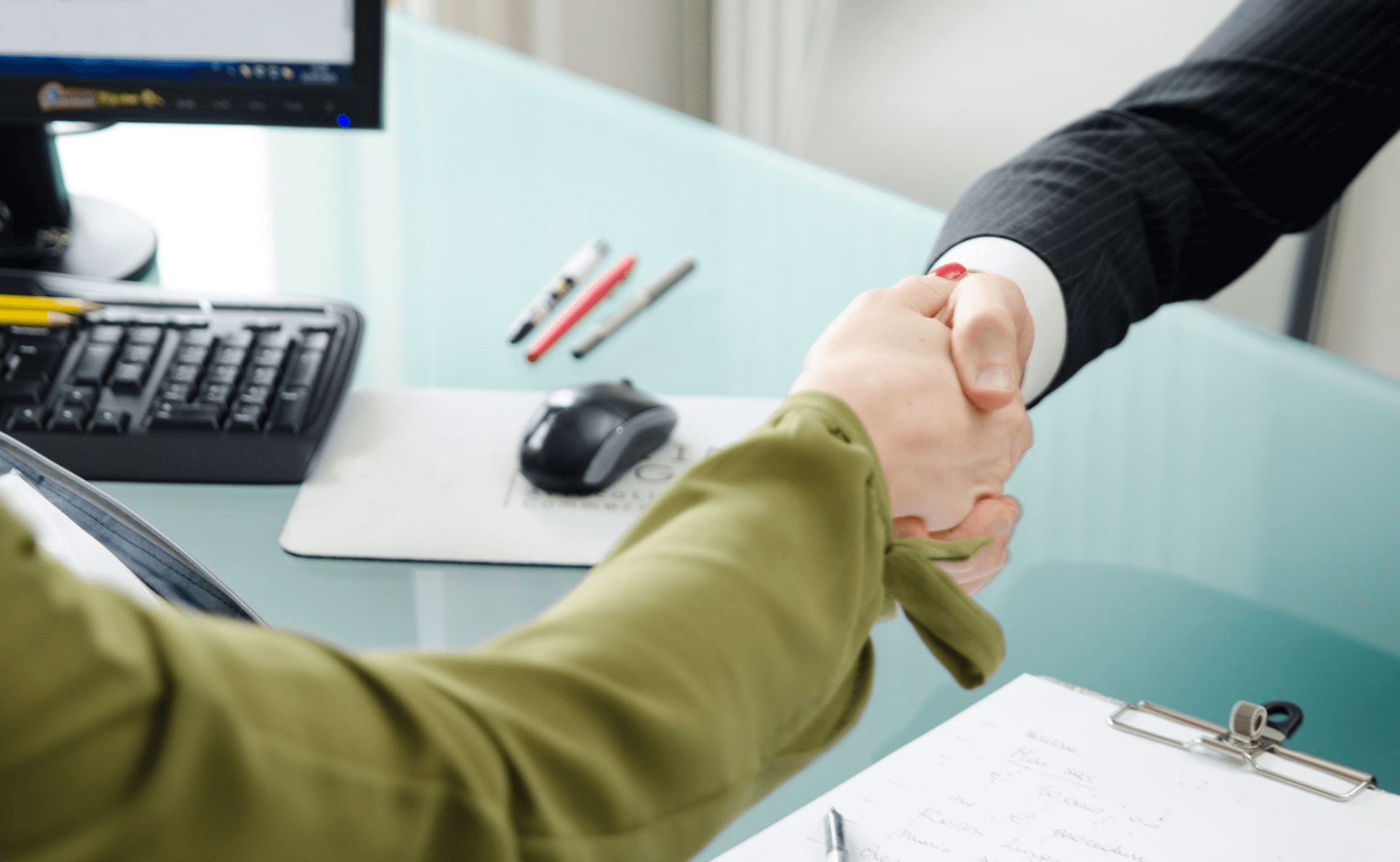 Today, marketing isn't the same as it was a decade ago. With the internet ruling our world, businesses have undergone a massive transformation, and so has the marketing techniques. Thanks to the increasing proliferation of the internet and smartphones in every aspect of our lives, we now spend a significant amount of time 'online' in the digital realm. Enter, Digital Marketing.
Digital technologies have compelled businesses to shift their focus from profit-maximization to optimizing customer satisfaction. Thanks to digital technologies, customers are now more aware. They are able to connect and engage with brands like never before. In such a scenario, if you are not marketing your products/services online, you are missing out on a world of opportunities. This is where Digital Marketing comes in. A well-planned and crafted Digital Marketing strategy will not only help you identify your target audience but also help you connect with them.
If you are looking for the perfect Digital Marketing agency in Delhi, we have, not one, but ten excellent Digital Marketing agencies listed for you!
1. Webchutney

Webchutney was launched way back in 1999 with a precise aim – to "get businesses to advertise online." It is a marketing agency under the DAN group (Dentsu Aegis Network). The creators of Dentsu Webchutney, Sidharth and Sudesh, focus on catering to the digital and online marketing needs of businesses through a combination of technology and creativity.
Webchutney offers a host of useful services like Web development, website design, viral marketing, mobile marketing, social media marketing, and online advertising, to name a few. While the journey of Webchutney started from a single room in Moti Bagh in New Delhi, today, it has offices located in Mumbai and Bangalore.
Founded In: 1999
Top Clients: Microsoft, Unilever, Marico, MasterCard, Barclays, Proctor & Gamble, Budweiser, Wipro,
HDFC, Airtel, Titan
Awards: DMAI awards for its projects for Standard Chartered, Remit2India, and Cleartrip.
2. iProspect India

Another gem under the DAN group (Dentsu Aegis Network) group is iProspect India. Keeping the needs of the customer at the highest level, iProspect India assures to deliver best-in-class services. To enhance the performance, this marketing agency adopts the agile approach to build real-time reports, predicting new and upcoming trends to analyze the market situation and discover opportunities that guarantee maximum ROI for businesses.
It offers valuable digital marketing services and tools such as Search Engine Marketing, Search Engine Optimization, Social Media Marketing, Social Media Management, Data and Analytics, Lead Generation and Affiliates, Conversion Optimization, and much more.
Founded In:  1997
Top Clients: Cleartrip, HDFC, CRY, Citibank, Club Mahindra, Koovs, Kotak Mahindra, Pepperfry, Shop Clue
Awards: DMAi 2013 Synergy Award, Bronze – At the Aegis Media Global Awards 2013, DMAi Silver Award 2012 Business Category
3. Mirum India
Mirum India – formerly known Social Wavelength – is a part of the WPP network. With a presence in 25 countries and more than 46 offices, Mirum India offers comprehensive and actionable digital solutions for over 50 brands, both Indian and International.
Mirum India specializes in Digital Communication, Digital Media Planning and Buying, Website, App Development, Social Media Listening, Marketing Automation, Salesforce Marketing Cloud, Digital Marketing, Creative Studio, Market Research, among other things.
Founded In: 2009
Top Clients: Airtel, Microsoft, Unilever, Marico, Titan, MasterCard, Barclays, Proctor & Gamble, Budweiser, Wipro, HDFC
Awards: Most innovative use of social media 2013, Social media campaign of the year 2012, Social Media Agency of the year 2011 and 2012, Entrepreneur of the year 2011, Red herring Asia award 2011
4. WATConsult
WATConsult holds the reputation of being the only Indian Digital Marketing agency to be ranked among the Top 10 Globally (MMA Global Smarties Business Impact Index 2018). With innovative and cutting-edge digital business solutions like SocialCRM, RECOGN, audientise, ecommencify, and INNOWAT, you can never go wrong with WATConsult.
It is dedicated to helping brands build better marketing strategies and roadmaps that will further enable them to connect with their target audience. Not just that, WATConsult also equips businesses to explore new horizons in the digital landscape with its expert services in domains like Digital Marketing, Mobile Marketing, Social Media Marketing, Search Marketing, Digital Analytics, and Digital Video Production, to name a few.
Founded In: 2007
Top Clients: Jockey, Peter England, Only, Jack & Jones, Body Shop, Vero Moda, Kotak Life Insurance, Mother Dairy, Vivanta
Awards: IAMAI Indian Digital Awards 2017 for Himalaya, Digixx 2017 for Digibank by DBS Bank
5. FoxyMoron
FoxyMoron was started by a group of four aspiring youngsters – Pratik Gupta, Paritosh Ajmera, Suveer Bajaj and Harshil Karia way back in 2008.
From having a single room headquarter in Mumbai, FoxyMoron has come a long way to become an Rs. 15 crore company that specializes in Social Media Marketing, Search Engine Optimization, Search Engine Marketing, Digital Media Planning & Buying, Mobile Applications, Online Reputation Management, Web Design & Development, and Digital Insights and Analytics.
FoxyMoron got its big break with PVR and ever since there has been no looking back – it has to its credit some of the most innovative and award-winning campaigns.
Founded In: 2008
Top Clients: Dell, Asian Paints, Taj Hotels, Kolkata Knight Riders, Mumbai Indians, Star Bharat, Pizza Express, Club Mahindra, Viacom18, Mad Over Donuts, ITC
Awards: Two Gold and Two Silver Medals at the Second Edition of Best Social Media Brand Awards 2018, Campaign India Digital Crest Awards 2018, First Indian Digital Agency To Bag The International Annual Shorty Industry Award, Facebook Studio Awards 2014.
6. Blogworks
Blogworks is a Digital Marketing agency based out of Delhi. It aims to help brands build a compelling online presence and connect with their target audience with innovative Digital Marketing strategies and campaigns. So, if you are looking for a one-stop-shop for all your Digital Marketing needs, Blogworks is an excellent choice.
Blogworks specializes in Content Syndication, Brand Storytelling, Social Content, Creative Ideation, Motion Graphics, Web and Mobile Development, and Media Planning & Buying. With its team of expert Digital Marketers and advanced digital solutions, Blogworks helps businesses boost their marketing ROI by accurately analysing data and social conversations and draw insights in real-time.
Founded In: 2006
Top Clients: Harley Davidson, Marks and Spencer, Mahindra, Allen Solly, Fastrack, Sennheiser, Jack Daniel's India, s.Oliver, Essar, Ford India, Samsung.
7. Resultrix
Headquartered in USA (Seattle), Resultrix has offices in New Delhi and Mumbai. This Digital Marketing agency boasts of a pay-for-performance search model and is supported by an award-winning creative team of Digital Marketing experts.
Resultrix helps its clients in both creating and enhancing brand awareness, customer engagement, and lead conversions. With an array of interactive services like Affiliate & Social Media Marketing, Search Engine Optimization, Search Engine Marketing, Resultrix assures that your customers always have a memorable experience while interacting and engaging with your brand. It holds the reputation of being a Google AdWords Certified Partner, Google Analytics Certified Partner, and a Microsoft adExcellence Company.
Founded In: 2008
Top Clients: Corbis, Yahoo, DBS Bank, Master Card, Bing, Disney, Virgin Mobile, ICICI Bank, Intel, Zune, Max Bupa, Frasers.
Awards: Media360 India Awards for The Memory Project for HDFC Life
8. Adsyndicate
Adsyndicate is India's largest independent advertising agency that contributed to building many renowned and memorable brands. It is also one of the best independent 360-degree communication agency specialising in Digital Marketing, Social Media Marketing, Content Marketing, Marketing Automation, Web Design and Development, Search Engine Marketing, Media Planning & Buying, Brand Management, Video Production and Promotion, Online Reputation Management, and more.
With over 25 years of industry experience, Adsyndicate is the perfect choice for Digital Marketing and Advertising – you will get consultancy solutions to everything, be it BTL advertising or digital advertising, and everything else in between!
Founded In: 1997
Top Clients: Tata Motors, ISUZU, Union Bank of India, State Bank of India, Reserve Bank of India. Mahindra, Nissan, Manipal University, Western Digital, ABB, Damac, Sandisk.
Awards: The Most Innovative Technology Initiative of the Year award by Loyalty Summit 2019
9. SapientRazorfish
SapientRazorfish was formed in 2016 when Publicis. Sapient (part of the Publicis Groupe) announced the merger of Razorfish and SapientNitro.
SapientRazorfish has over 30 years of experience in the field of Digital Marketing and Digital Business Transformation. It combines the agile approach with the startup mindset to help businesses realize the full potential of their venture while simultaneously improving customer satisfaction and operational efficiency. It offers unique services like Strategy and Consulting, Customer Experience & Design, Technology & Engineering, Data & AI, and Innovation & Digital Product Management.
Founded In: 1990
Top Clients: McDonald's, Bridgestone, Mercedes, Audi.
Awards: SAP Hybris 2017 Partner of the Year Award for Global Services, Named leader in IDC MarketScape Reports
10. To The New
TO THE NEW is a digital technology company that offers end-to-end product development services to businesses. It seeks to transform businesses through a combination of pioneering Digital Technologies, Experience Design, Development & Engineering, and Analytics-led Marketing.
It has a host of innovative solutions like OTT Platform Development (for Media & Entertainment companies), MF Ready (for Mutual Fund companies), Online Product Chassis (for Insurance companies), MyCloud (AWS Cloud usage and cost optimization platform), and HAWK (an application infrastructure monitoring platform).
The services offered by TO THE NEW include Digital Marketing, Web Content Management, Web and Mobile Application Development, Video Managed Services, Cloud Managed Services, and Blockchain Development Services.
Founded In: 1990
Top Clients: Air Asia, Maruti Suzuki, P&G, Castrol, ZeeTv, LG
Awards: Excellence in Digital Transformation Award, Most Promising Digital Marketing Partner by Adobe, Best Digital Integrated Campaign Award -CMO Asia Awards, Great Place to work, Bronze at Campaign India Digital Crest Awards 2015, Red Herring Top 100 Asia 2015 Winner, Bronze Effie Award for the best Digital Campaigns for Castrol India
Final Words
Digital Marketing helps you to reimagine your business altogether. By crafting a concrete and effective Digital Marketing plan/campaign, you will not only witness a significant increase in your ROI and sales volumes but by connecting with your target audience, you will also add credibility to your brand name.
Needless to say, Digital Marketing efforts are much more cost-effective than conventional marketing methods; they result in improved conversion rates; allow you to identify your competitors; expand your outreach, and the list could go on and on.
To sum up, we would only like to remind you that this nifty tool has tremendous potential. Hence, you should make the most of it by collaborating with able and established Digital Marketing partners.