[Tip #4] Create and Distribute Content on Multiple Channels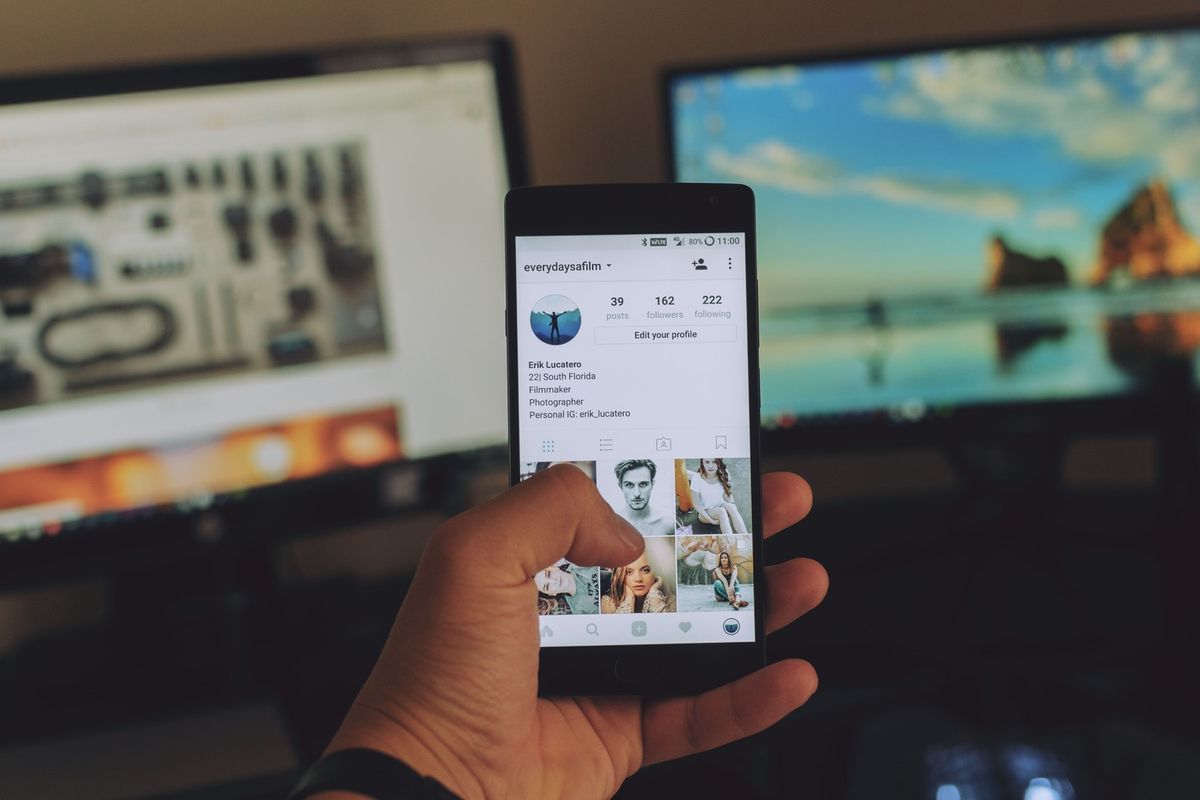 When human beings first invented language, it was limited to spoken language. People communicated about food, hunting, and expanding into new territories. It was an upgrade from sign language, but it still wasn't revolutionary. We are not too better off from our relatives – the chimpanzees.
People realized that written language was important to communicate across time and space with other human begins. When written language was invented, people wrote on stone tablets and tree barks. We didn't have WordPress, or even the type writer, or even ink and paper. There was no technology for replication of what you wrote either.
There was only one copy of anything that was ever written, and accessing that information was not easy. There was no index, no library, no sorting. It was just all over the place, and storage of this data was not easy either. Written texts would get lost, stolen, misplaced, and it was difficult to carry it around. Humans were hunter gatherers for nearly 50,000 years before the start of the agricultural revolution.
In our existence as Homo Sapiens for the last 70,000 years, we have invented the printing press only in the 17th century. That's in the last 0.004% of our time on earth. Before Gutenberg invented the printing press there was only one copy of every book ever written, unless someone manually wrote a book copying another book. The spread of knowledge and information was controlled and limited.
The invention of the printing press gave rise to journals, newspapers and magazines apart from standard books. For the first time, content could be created once, and then consumed by a multiple audiences at different places and times. This was truly a huge step for mankind.
We were not satisfied with the limitations in printed content. We wanted more. We invented radio and for the first time ever we could send audio over over the air as frequency modulated radio waves. Audio was not enough, we wanted video too. The television was invented and for the first time ever, people could experience audio visual content.
The television started with monochrome, then we had colour TVs. TV was a great upgrade from the radio, but it was still a one way communication channel. Though the display technology improved over the decades tremendously to give us flatscreen 55″ OLED TVs, it was still a one way communication. Users could not send data back to the TV and there did not interact with the TV.
The internet and computer revolution changed everything. Today we have a multitude of high bandwidth two-way communication channels, thanks to the internet.
We can write and publish articles instantly on blogs, publish ebooks over the digital medium, publish 4k YouTube videos and distribute it to the whole world, have online discussion groups, send out electronic emails and more. Now the next challenge, how do we use these channels for our advantage in the best way possible? That's what this chapter is about.
In this chapter, let's have a look at the top 9 digital distribution channels for content over the internet.
1. Blogs
Blogging is one of the quickest and easiest ways to publish content online. My blog DigitalDeepak.com gets more than 3,000 new users per day from various traffic sources. It did not cost me anything to start my blog apart from domain registration and web-hosting costs (which is negligible compared to the revenue I can make from my blog).
Blogging is one of the best ways to publish content online in a chronological order. With the latest content management systems, it is easier than ever to add images, organize and interlink blog posts. Blogging is also the best way to get free traffic from the search engines. Google has done a great job in organizing the world's information but without content on the web, people will not use Google in the first place.
Who creates the content? Bloggers and digital marketers. Google cannot exist without websites and content, and if you create great content, and do proper SEO, you will be able to attract highly targeted traffic from the search engines. Search engines like Google depend on webmasters to make the search engine work and make it useful to the people who use the search engines.
When I got started with blogging in 2008, there were many content management systems. Over time, one system has taken the leap in becoming the best content management system, and the best part is that is free and open source. It's called WordPress.
WordPress content management system powers more than 25% of the web. The WordPress library also has plenty of plugins and themes to enhance the function and aesthetics of your website.
My blog DigitalDeepak.com has been built on the WordPress platform, and WordPress by default is optimized for the search engines. It is easy to take backups and update the theme of your website. The WordPress team also comes up with regular updates, and over a period of time, it has become the fastest, easiest and most secure way to publish content on the web.
There are two version of WordPress. One is WordPress.com where you can host your blog for free, and the other one is WordPress.org where you can download and install a content management system on your domain. I recommend that you create your own self-hosted WordPress blog on your own domain name.
The best time to start a blog was 10 years back. The second best time is today. It takes time to grow an online blog and it happens with good quality content published over a period of time. As a digital marketer, you should never ignore blogging as a communication channel.
I have been blogging since 2013, and for nearly 4 years, I did not publish more than a few articles on my blog per month, but I was consistent. That consistency has given me 1000s of backlinks over the years, and it has helped me a lot in attracting traffic from the search engines. (More about SEO will be discussed in the future chapters).
2. eBooks
An eBook are a great format for distributing content on the web. Reports, whitepapers, online journals, 20-50 page documents etc. are published in the form of an eBook. Usually, ebooks are published as a PDF file and hosted online.
There are many other platforms that can host ebooks as well such as Kindle, Apple iBooks and more. If you want the best possible content footprint, it is recommended to publish your ebooks on as many ebook distribution channels as possible.
PDF ebooks are light weight (small size on memory), and most of the operating systems today can open PDF files even without requiring an Adobe Reader. People prefer ebooks that can deliver short and precise information on the topic of their curiosity.
eBooks are better than blog posts in the volume of content that can be published under one topic, and they are better than books because they can be transmitted on the web instantly, stored easily and doesn't cost anything for printing and packaging.
Bloggers give away ebooks for free on their blogs to attract their visitors to trade their contact information (called Lead Magnets). I've published my own ebook on Amazon called: How to Get Your Dream Digital Marketing Job. It has been downloaded more than 100,000 times and it has 100s of five star reviews on Amazon. This ebook has been published on the Kindle platform and also a PDF on my own blog.
New people discover my ebook on Amazon directly, and then they become a reader of my blog. If you are not publishing ebooks, you will miss out on high quality audience who could become regular readers of your content channel.
You can also publish a collection of blog posts into an ebook. You are still creating value because you are putting content into context that is useful for people who are looking for specific information.
Since ebooks are easy to create, the supply of ebooks has also gone up a lot. Identifying valuable ebooks from the bad ones has become difficult for internet users. To make sure that you ebooks have high perceived value, focus on the design and the content. The personal brand of the author writing the ebook also influences the perceived value of the ebooks that you publish and release.
3. Books
Book are the oldest form of content distribution channel and it has not lost its shine yet. People still love books and there is nothing like a weekend spent reading a good book. eBooks may be better than books for 20-50 pages of information, but for anything that is 150+ pages long, printed books are the best.
Books are non-distracting unlike our electronic devices and sometimes too much technology is also a distraction in our lives than being a blessing.
Print books have a great feel to it and people still prefer reading from printed books over reading the same on mobile or laptop. Books have high perceived value, and as a personal brand, publishing a print book helps you improve your authority in the market.
Blog posts are very easy to publish. eBooks are hard to publish than blog posts, but its still not THAT hard. Books are very hard to publish. A full book contains at least 30,000 words, and writing so many thousands of words and putting them into context is easier said than done. It requires discipline, commitment and consistency to get a book published.
Not everyone might read books, but still a lot of people buy books and the fact that you are a book author helps you get better traction for your blog, ebooks and other formats of content like video and podcasts. We naturally perceive book authors as experts, even if we haven't read their books.
I have published a guide to self-publishing a book on my blog and you can follow those steps to become a self-published author. You no longer need to wait for a book publisher to choose you as an author. There are plenty of self-publishing book companies that can help you release a book into the market with all the bells and whistles. You will be able to get ISBN codes issued for your book as well as get placements for your books inside book stores.
4. Videos
Online videos were not popular for a long time even after the widespread usage of the internet. The concept of streaming videos did not exist. People used to wait a long time for videos to get downloaded and handling large files on the computer was difficult. I started using the internet in 2007 when I had a 56.6 kbps dial-up modem and it used to take as long as an hour to download a 10mb file.
In the past decade, countries all over the world have started having better internet connectivity. Brands like Jio in India have redefined mobile connectivity speeds over the 4G network. The internet penetration is even happening in Tier 2 and Tier 3 cities and online video platforms like YouTube have started competing with television. As of 2017, India already had 34.4% of the population use the internet.
As of now, YouTube us the No.1 video platform in the world, and if you are not using YouTube, you are probably missing out on a huge chunk of the audience who are comfortable consuming content over video. Today, online video has started giving a tough competition to TV.
Video marketing also helps you to engage your existing audience with audio visual content. My YouTube channel has 35,000+ subscribers, and each new video gets more than one thousand views organically without any paid promotion.
If you do not want to host your video on YouTube, you can host your own online videos. Platforms like Vimeo help you host online videos at a small cost. You will be able to host your own online videos without YouTUbe' branding.
5. Social Media
Social media is one of internet's best features. In fact, in many countries, social media sites are the internet itself. There have been many successful social websites before Facebook that are no longer there. Tomorrow, we might get different social networks focused on different niches. Social media channels will come and go, but social media will not go away.
Today we have Facebook, which is based on personal relationships, LinkedIn, based on professional relationships, Tinder, based on romantic relationships, Twitter, based on micro-blogging and so on. Each social media network has different features because they are meant for different purposes.
Sharing content on social media is one of the best ways to reach your target audience. Most of your target audience is hanging out on social media.
The organic reach of posts on social media has gone down in the recent years because more brands are competing for the attention of the same audience, but still, social media cannot be ignored. When you engage your audience with the right content at the right time, you might be able to reach a good percentage of people who have opted-in to receive communication from you, and it's free.
I constantly share micro-posts on my social media channels. I tweet, I post on Facebook and I post on LinkedIn. Many times, these are ideas that I get during blog post writing. Apart from posting fresh content on these channels, I also share links to my blog posts. The comments that I get for these posts also helps me in market research and understanding my audience better.
Having a constant feedback from my audience about the performance of my posts also helps me fine tune my content strategy. When some posts perform better than expected, I post more content related to the high performing posts.
6. Podcasts
Most of us have become knowledge workers today. We work on computers and do not physical labour anymore. It can be quite challenging to engage ourselves with written text after spending most of our time looking at screens. That's where podcasts come into play.
Podcasts are audio files with content. Sometimes it's the same content available in text and video. I learn a lot through audio. Sometimes, audio is an extremely efficient form of communication. When we are driving, or doing household chores that doesn't require all our mental energy, we can learn new things from listening to audio.
When I drive to my hometown, I usually listen to books on Audible and listen to podcasts on Spotify. Boring tasks like driving can become more manageable if we engage ourselves in listening to something. It's the best use of our time while we are engaged in mundane tasks.
There are many channels for podcasts like SoundCloud, iTunes, Spotify and so on. Podcasts can also be hosted directly on the websites of your brand. You can upload the audio files to Dropbox or Amazon Drive and share the links via email. You can also upload the podcasts on YouTube with a static image on the video.
You can repurpose the existing content that you have into audio files to reach the audience who likes to consume content via audio. You will be able to hire voice over artists at places like voices.com and fiverr.com. You can ask them to narrate the blog posts you have written and save them as audio files. This can become your podcast series. You will have a unique set of highly engaged, high quality audience following you on audio.
Podcasts work wonders when you supplement it with other forms of content such as blog posts, ebooks and videos. It helps with personal branding and brand recall. Podcasts also help us communicate better than text because we can add our voice tone and style to what we say. It also helps form a better connect with our audience.
7. Forums and Groups
Online forums (usually called as Bulletin Boards) are websites where there is a community of people interested in a specific subject. Just like creating a blog with a content management system like WordPress, you can create an online bulletin board with tools like vBulletin and phpBB.
There are also online social networks built around bulletin boards. Reddit is an online platform with a large number of "sub-reddits" each focusing on a specific topic. If you are not yet a member of Reddit, you should definitely give it a try.
There are many groups inside Facebook as well. I have created a Facebook Group called "Learn Digital Marketing", and as of now the group has more than 130,000 members. Groups not only help you publish content and share content from other channels, it also helps you do market research.
I post a lot of polls, videos, blog post links, podcast links etc. on my Facebook group and I have a highly engaged audience tuning into my communication on Facebook groups. Groups and forums can be a source of high quality traffic to your blog, and a great source of revenue for your products and services.
The best part about online groups is that the interaction is real time and public. Sometimes, online groups can be addictive, but also profitable. I spend more than 30 minutes a day interacting with my audience and followers on my Facebook Group.
It takes time to grow an online group. People will join a group only if there are good conversations happening. But you will have good conversations happening only if people join a group. It is a catch-22 situation. The only way to grow an online group is to start early, and post content on the group yourself during the initial take-off period.
8. Email
For most of the internet users, the first thing they do once they go online is check email. For the people who check social media updates first, the second thing they do is check email.
Email is a very personal space and the communication is very specific. The content that we publish on blog cannot be customized based on who is viewing the content. However, with the latest email marketing platforms, you can send a different message for each and every subscribed based on time, their behaviour and their information.
Email marketing is also the channel that contributes to the highest revenue percentage in my business. People are more likely to take an action on email than communication on any other digital medium. Your brand recall can be driven on other channels, but email is the best medium for call to action.
Another good part about email is that you can automate the messages and setup a sequence. Once the sequence is setup, you will be able to automate it for new people who join your newsletter. Email marketing helps a lot with marketing automation and designing marketing funnels. We will discuss more on marketing automation in the future chapters.
9. Offline Meetups
Offline meet-ups are not a part of digital marketing medium, but offline meet-ups strengthen online communication. The internet works because people use it from the other side of the screen and people want to connect with other people. Offline interactions strengthen interpersonal bonds and that reflects in online communication.
The best way to increase the open rate of your email list is to meet your subscribers in person. I have an email list of people who have attended my offline events, and the open rate on the email campaigns to this cohort of my subscribers has very high open rate.
If we have met in person, and if you get an email from me, you are far more likely to open the mail. You remember me better, not just as an online profile picture, but a real human being. Think about how you react to incoming emails from an unknown entity, and a person who you have met in person before.
We conduct digital marketing events called HighTraffic Summit where we address an audience of 100-150 people. The more of my audience I meet in person, the better I learn about their needs, and the better I get them to pay attention to me. Events not just help me in building my brand, but also helps me in marketing research. The best of my audience, who are my true fans, usually find a way to come to the event and meet me in person. Some people even travel from other cities to visit me and other trainers at my events.
We have a social club called Digital Marketing Club where like minded people come together to network and learn from each other. We have specific online groups for the people who are members of the club, and the activity and engagement in such micro-groups is far higher than other groups. That's because people know each other, and remember each other better. We digital marketers need to put the social back in social media.
Apart from offline meet-ups helping us strengthen online communication, it can also be a great way to create highly valuable content. For example, a talk by an expert in an event can be video graphed and posted on YouTube. The same talk can be converted into an article by a content writer. The same talk can be converted into a podcast through a narrator. Offline meet-ups helps you amplify online content.
Final Words
There are more content formats like print magazines, journals and mobile apps which I have not included in the above list because such channels are not within the reach of everyone. We are planning to launch our own performance marketing magazine sometime in the near future which will supplement our branding efforts.
So far, we have discussed about the power of content, how to create content for the user, how to research user's needs and how to distribute content. It is important to use all the possible channels in the digital medium to distribute content.
In the next article, we will discuss about how we can take the attention that content generates, and convert it into a transaction, through the power of the marketing funnel.