ContentMart.in Review – Get Content on Demand for Your Marketing Campaigns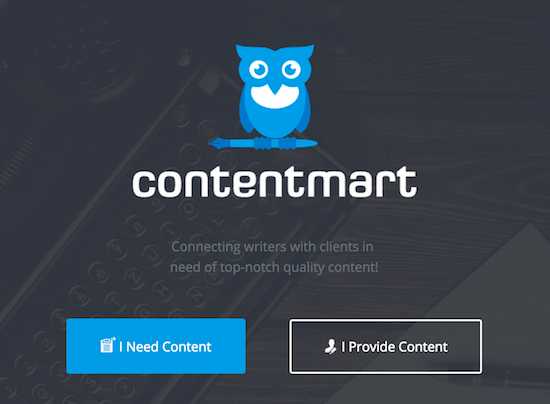 Inbound marketing cannot be executed without good content. If you need content for your inbound marketing efforts, you should either write it yourself or get it done from freelance writers.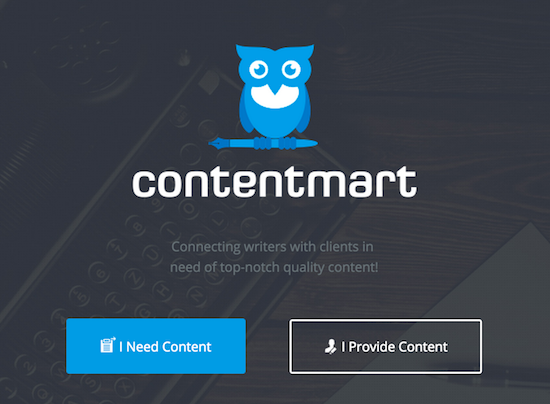 But getting content done from freelance writers has its own problems. Their availability is limited and they may engage themselves in other projects if you are not giving them consistent work.
I have always hired writers for my blog from job boards, my own blog's audience and through my network. I have not had a single writer stay with me for long. Usually, they get diverted to something else within a few weeks.
How to Get Good Quality Content Consistently?
To get content done, one of the best ways would be get it done from freelance networks. Some of the popular freelance networks are UpWork.com, Freelancer.com and Elance.com. But traditional freelance networks are crowded with many different talents, it is not straight forward for content marketers to get just content written from writers.
That's why I believe getting content done from freelance networks who are exclusively focusing on content creation, is the best way. With the rise of inbound marketing and content marketing, there have been many content creation freelance networks that have come up.
But there has been a few or almost no networks which had a focus on Indian writers and Indian customers. I recently tried ContentMart.in to get some articles done and I was surprised by their speed & efficiency.
ContentMart has more than 2,500 writers who have signed up with their network and most of the writers are based in India. Though they are from India, anyone from the world can order content from ContentMart.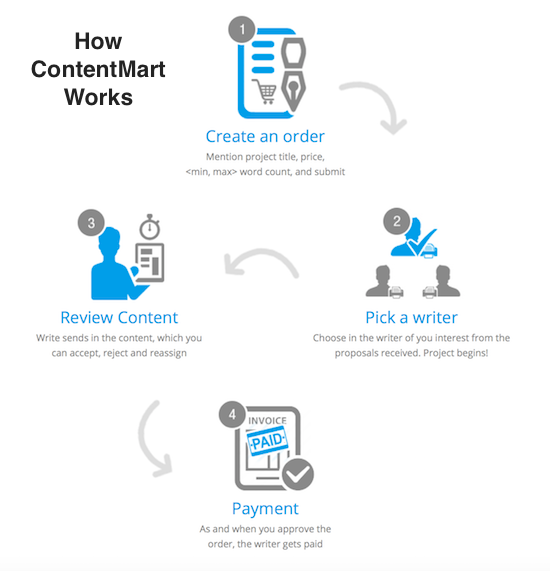 As soon as I posted an article project on ContentMart, I got a few people to bid on my project. All I had to do was choose a winner and once that was done, the winner started working on my article.
To create a new article order I had to enter the following details: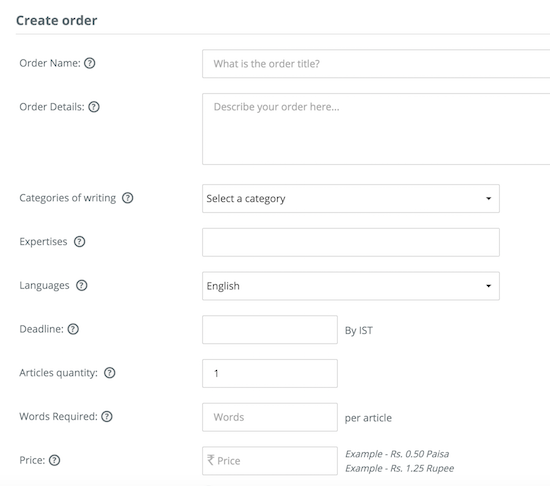 Within 72 hours the article was delivered and the transaction was concluded. The payments are handled by ContentMart automatically and I need not go through the hassle of making payments to individual writers.
They also have a neat notifications dashboard which gives you live updates on your order status. The following notifications gives you an idea of the lifecycle of an article order: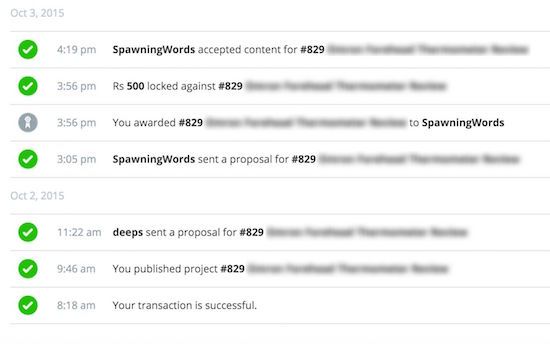 ContentMart.in is focused on India and the transactions are made in Rupees. To get funds into my account I can pay via Credit Card, Debit Card or NetBanking. Only difference is that I have to pay a 14% service tax on top of my deposit amount – that cannot be avoided.

Almost all the writers on the ContentMart network are from India. So if you want to get India specific content for your content marketing needs, you will get writers who are better qualified to write content related to India.
I hope to see ContentMart.in grow bigger with more writers on their network. For now, the quality of the writers seem to be great and they have got a repeat customer.
Thanks to Anton, the founder of ContentMart.in for creating such a wonderful network.