Chenreddy Chethana – Intern 09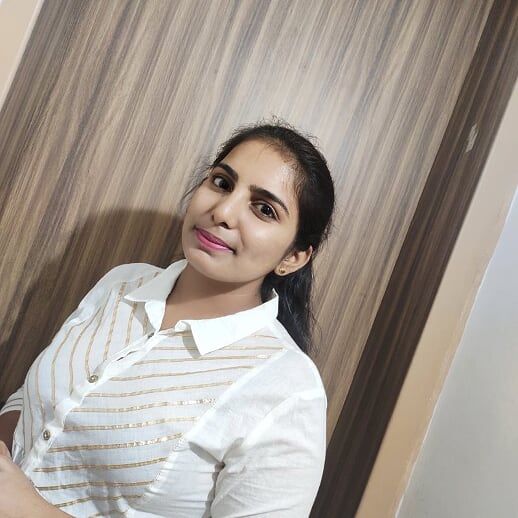 About: I'm a digital marketing professional with 1.5 years of experience(till June 2020). I'm working with a Hyderabad based startup. I work on SEO, google and bing ads, Display ads, social media marketing, and App store optimization.
Since COVID19 lockdown I've also started doing Local SEO and creating infographics using Canva.
Experience with Internship: Though I'm already working as a digital marketer I have joined Digital Deepak internship program because I have never got a chance to work from scratch (like creating a website) which is a basic.
Deepak's internship program helped me to learn in-depth lead generation, DM funnel, creating a website from scratch, Facebook ads, Copywriting, and how to polish and monetize your DM skills. I've got to learn in-depth digital marketing that no one could ever teach me.
Now I'm confident to take up more freelance projects and be a successful marketer.
Goals: I want to become one of the top digital Marketers. It's a long road to go :), to achieve that I want to work as a freelancer focusing on Video niches, e-commerce, real estate, etc.
Areas of Expertise:
SEO
Google ads
Facebook ads
Contact Details: