Changing Career After 8 Years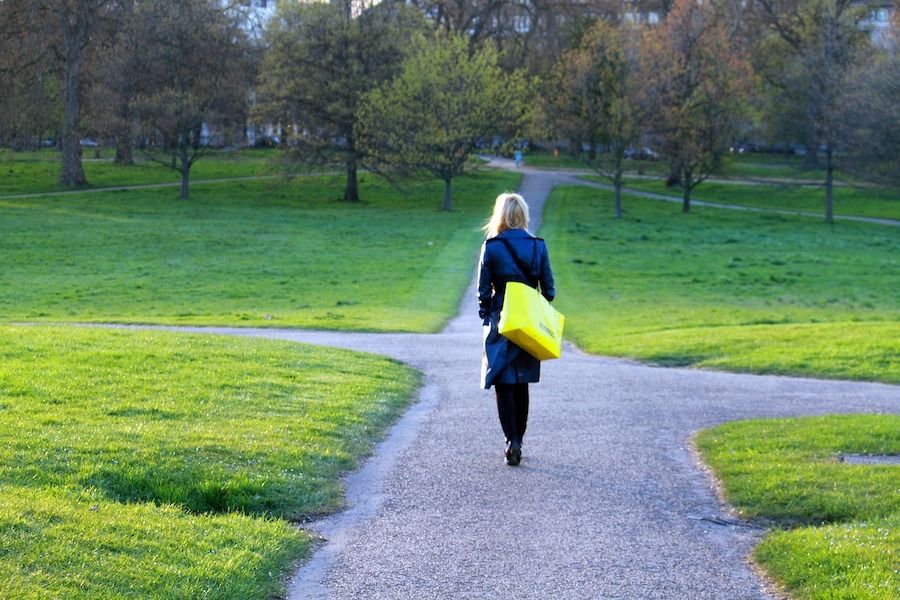 A lot of people ask me if it is ok to change careers after a long time.
And if Digital Marketing is the right career choice for them.
My wife, Sandhya, pursued CA as a career option for 8 years. She completed her articleship and only the final exam was remaining.
But after several attempts, she decided to give it a break. She started a blog and started writing about finance.
She felt that she is more of a creative person than someone who can do CA stuff such as balance sheets and so on.
She wrote 30-40 articles on her blog: StockSandhya. Because of that blog, she got a job as a content writer. She switched her career to digital marketing because of the blog.
She worked at a company called ClassPlus and then quit that job and joined a company called Jiraaf, a fintech company. She became the content manager for that company.
Now she feels that content writing is better than potential opportunities from completing CA. There is a chance that she might never complete CA as her new career line is pretty rewarding.
With the experience gained working in 2 different jobs, she is planning to start her own freelance content writing practice. She is even planning to start a content-writing agency called TargetContent.
It is never too late to change your career once you feel that you are not on the right path.
I was also a civil engineer turned digital marketer. I felt I was better at building websites than concrete buildings.
All of us are unique. You cannot judge a fish by its ability to climb a tree.
Maybe your skills are different.
Our parents sometimes push us to do something because they think it is a good opportunity.
Your parents might have asked you to become a Lawyer, Doctor, or CA. Sometimes parents push their children to become IAS and IPS officers. But many times the children want to do something different.
And many times people just do something because they have done it for a long time. They think that they have invested so much that they can't move away right now.
Do not fear that all your years are lost because of investing in something. Dear that all your future will be lost if you do not turn around at the right time.
Sandhya now feels that it would have been a bad choice professionally to keep following up with the CA opportunity.
Now that she is seeing the rewards in her new career and found something that suits her, it has impacted her self-confidence positively and for the first time, she can see opportunities positively.
It is never late to change your career.
And the best place to start is by learning digital marketing.
Digital marketing is a fundamental skill because you can learn how to market and sell yourself. You can build a personal brand and get more people to know about you.
When you learn how to sell yourself, you will be able to get a good job or a good client for your freelancing. Later you can build a startup around your brand.
I was able to get a job at Razorpay, Instamojo, Practo, and Exotel through my personal brand. I was blogging, shared posts on LinkedIn, and wrote some guest articles on other websites. Just based on that I was able to get the job I wanted.
Remember, the best-known will always beat the best.
It doesn't matter if you are good at something. It matters if people know about it or not.
You are here, reading this, following me, because you consider me an expert in digital marketing. But that perception is because I did marketing for my personal brand, through content like this.