Your Career Path in Digital Marketing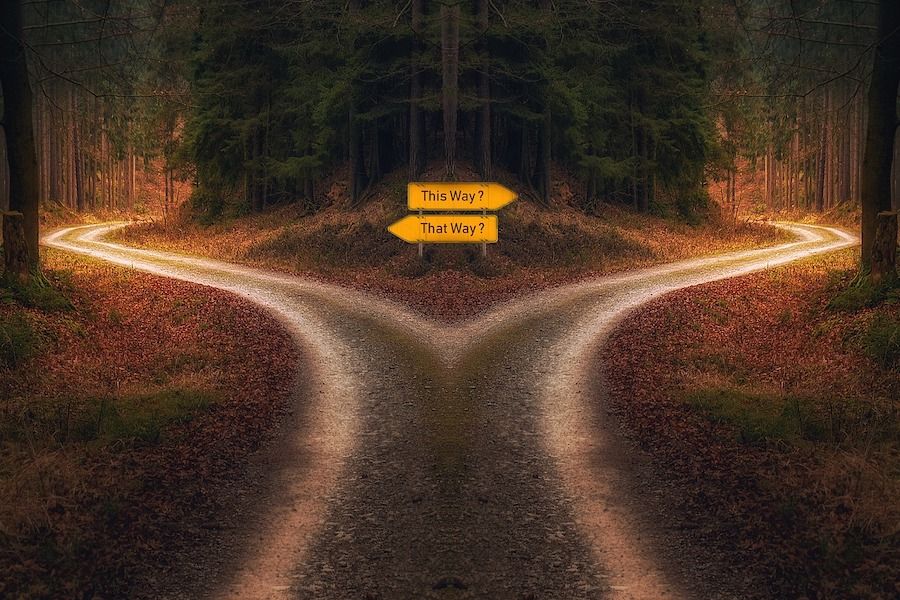 In the fast-paced, digitized world of today, the trajectory of your career in digital marketing can take many forms. This article outlines five key opportunities, each offering unique rewards and challenges. From the foundational exposure of internships, the stability of a 9-5 job, the flexibility of digital freelancing, the reward of mentoring others, to finally scaling your entrepreneurial aspirations through a startup, this comprehensive guide walks you through each stage.
1. Internship: For Newbies and College Students
If you are just getting out of college (or in the final years of your college), the best opportunity for you is to become an intern.
An Internship offers the best exposure for you in terms of learning new things about the business world. You will understand how commerce works. You will deal with people and also learn how to do some office politics. (Just kidding).
Ideally, you work as an intern offline in some company to get a feel of how things work.
To help people get internships, we offer a program called Micro Internship which helps you get started building your portfolio and online presence. Our Micro Internship Program on Digital Marketing is best for freshers and newbies in Digital Marketing.
2. A 9-5 Job
A full-time 9-5 job is the next best option after an Internship. If you perform well, then you will be offered a job while you are doing an Internship.
There is nothing wrong with getting a traditional job. But if you think that a job will make you wealthy, then that is wrong. There is no such thing as a safe-secure job and you cannot completely depend on any company for your long-term financial safety.
A full-time job will give you experience, networking in the industry and also help you understand how the company that you work for does business and generate revenue. This experience will be extremely useful for you when you start your own business.
You can also start building your website, blog, and online presence while you are on the job. This will help you become ready as a Digital Freelancer. I was working as a Digital Marketing Manager for 5 years in different startups. While working in these startups I was also writing articles on my blog DigitalDeepak.
I built an email list, a community, and a social media following. This helped me establish my credibility as an expert on the topic of digital marketing. I was able to get freelance projects right away as I was working. This helped me quit my job without becoming uncomfortable with my finances.
3. Digital Freelancing
After you have had some experience with an Internship and a real full-time job, it is time to start your freelancing journey.
I call it digital freelancing because you are going to provide the services digitally. A freelance plumber or a make-up artist cannot be a digital freelancer. But you can be anywhere in the world, with just a laptop and an internet connection, and still provide services.
In India, it is estimated that there are 20 million freelancers, and on average they earn more than 1 lakh a month. The good part about freelancing in India is that you can provide services to businesses in the US and earn in dollars. There is no GST for the export of services and you will also earn goods in Indian rupees because of the high conversion rates.
You can grow your freelancing practice into an agency when you have more demand than supply. You can hire team members and delegate work to them. You will be focusing on brand building and client acquisition when you are scaling as an agency.
As a freelancer, you can expect to scale to $10,000 per month. As an agency, you can scale it to $100k per month (or $1m a year).
4. Digital Mentoring
After you have developed expertise in a specific area, offering it as a service to others, you can now mentor other people.
I will not recommend mentoring for people who are new to the market. To build trust with your audience, you need to practice what you preach.
I did digital marketing for various companies and offered digital marketing services through my agency PixelTrack. This gives me the credibility and authority to mentor other people on the topic of digital marketing.
Education is changing. The new form of education is via digital mentors. As a digital mentor, you can write ebooks, make videos, and cohort-based courses. Mentors can build communities and create paid mastermind communities as well.
The best part about being a digital mentor is that you can attract good talent through your student community.
If you want to go from a solopreneur to becoming a CEO of an established company, you need to build a strong team. The best place to hire from is your student base. They already know about you, look up to you, and want to work with you.
5. Startup Founder
You can build your startup and own a good percentage of the company. This will help you build wealth long-term.
You cannot continue trading your time for money all the time. A business will help you scale with systems and processes.
You can start different kinds of businesses. Some of them include:
A services startup (like a Digital Marketing Agency)
An ed-tech company (like a niche digital marketing training company)
An e-Commerce company or D2C brand (Direct-to-consumer physical products).
A SaaS startup (Sell software as a service).
The best part about building a business and owning a significant stake in the business is that you can sell a part of your company to raise funds.
You can also sell your stake to raise some funds and that would be a good way to build wealth without having to sell your company fully. You can still be the CEO, own 51% or more of the company and still build a lot of wealth.
It usually takes a lot of maturity and experience to run a successful startup. That's why I recommend going through an internship and 9-5 jobs first before building a startup.
Freelancing and Mentoring will help you gain experience and a certain level of financial security that you can depend on while you are building your startup. Many people who dream of owning a business end up jumping into building a business directly only to burn their fingers and never touch entrepreneurship again.
Final Words
Your journey in the world of digital marketing is fraught with opportunities. This article highlighted five pivotal career stages - interning, securing a full-time job, freelancing, mentoring, and ultimately, founding a startup.
Each stage presents unique challenges and rewards that hone your skills, knowledge, and resilience. Moreover, they prepare you for the next step and help create a roadmap for success.
Never forget that the road to entrepreneurship is an evolutionary process, so take the time to embrace each stage. In the end, these experiences not only shape your career but also enable long-term wealth generation and personal growth.