An Interview with Aryan, Tech Blogger at Technodify.com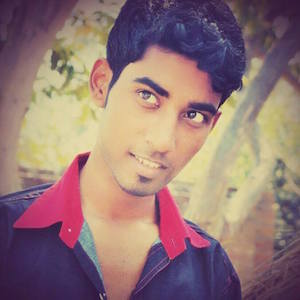 Aryan is a tech blogger and runs Technodify.com, a pretty successful blog in India. He is one of the youngest tech bloggers in India. I had a chance to interview him about his blogging success.
Deepak: Please introduce yourself to us.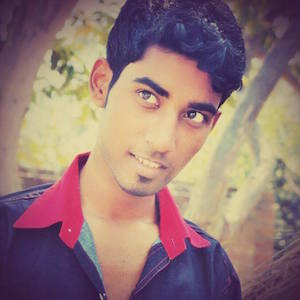 Aryan: My name is Aryan Buddy and I am the founder of TechnoDify.com. One of the best technology blogs in India. I started my blogging journey when I was in class 9th. I used my pocket money to buy a domain name and hosting plan.
At that time my father was totally against my dreams. He though that instead of wasting my time on the internet, I should focus more on my studies and go for Engineering or IAS job.
But for me, running a successful website was the only dream. So, I decided to work hard and prove my father and others who think that having a government job is the best career option in India.
No, I am not saying that I am successful blogger now, but ya! my father believes me now and he supports me, which is a big thing for me. I am working hard to make TechnoDify.com more popular and I believe that one day I will make it India's best tech blog. I know that is not easy, but hey! that is not impossible.
Deepak: When does a blogger become truly successful? What metrics according to you determine success? Is it traffic, branding, revenue or something else?
Aryan: No traffic isn't what defines blogging success. The true success is when you meet someone you don't know and they recognize you from your website or blog. That moment is what makes you a successful blogger.
Deepak: I wouldn't be interviewing you unless I perceive you as a successful blogger. But at what point did you feel that you were a successful blogger?
Aryan: The moment when I felt successful was when I met my friend's friend. He was surprised when he met me. He thanked me for all the posts and told me that he always follows my work. For me that was one of the best days of my life. I can never forget that.
Deepak: How did you choose the name and domain name for your blog? What is the story behind it?
Aryan: TechnoDify is made up of two different words: "Technology" and "Modify". There isn't any story behind that. I was not getting any available domain name, so I thought to go with TechnoDify. As it was unique and different name.

Deepak: If someone got started blogging now, how long will it take to reach blogging success?
Aryan: That depends on your hard work. Blogging is the journey of patience. If you want to be a successful blogger then I will recommend you to be patient. As you can't be successful in one night. Everyone starts with zero, but it totally depends on you whether you want a one night success or a successful life.
Deepak: Can you name a few successful bloggers in India today? What made them successful according to you?
Aryan: There are many successful bloggers in India. But one name which is very popular is 'Amit Agarwal' the man behind labnol.org. I can't comment on how he became successful, but I think that is because of the quality of his posts. He always writes something different from others and very useful.
And some of the bloggers got success in India because of the time. Some started there journey in 2004 or 2005, which is a plus point for them. As compared to today's time, at that time there were very limited number of Indian bloggers. Today the completion is very high, as everyone runs a blog now.
Deepak: According to you what are the top 3 factors that one has to keep in mind while trying to write a successful blog post?
Aryan: According to me the top 3 factors which you should keep in mind while writing a post are:
The Topic – Make sure that the topic which you have selected is worthy enough. Don't select any topic just to increase the number of posts on your site. Make it valuable, as no one loves reading about "weird" things.
Don't write for page views or traffic – Don't try to write something just to get traffic. I know traffic is what every blogger wants, but that doesn't mean that you should start writing "anything". Make sure that the post you are writing will help someone.
Make it simple and easy to understand – If you are writing a long post, make sure to add points and different sections to that. As it will help readers to easily understand what the article wants to say.
Deepak: How much did you invest upfront when you got started blogging? Where was it invested in?
Aryan: Nothing. I just purchased the domain name and hosting. I was in class 9th when I started my blogging journey. So, for me there wasn't any money for the investment.
Deepak: Why should a newbie blogger get started with a self hosted wordpress blog instead of a free blog at Blogger.com or WordPress.com?
Aryan: Blogger and WordPress, both are one of the best blogging platforms on the Internet right now. But if you are a newbie blogger, then it becomes your top priority to choose the best platform.
If you have a long term plan for your blog, then I will recommend you to go with self hosted blog. I am not saying that Blogger.com is bad, but it is not for those who have big dreams and long plan for their blog. I mean Yes! you can migrate from blogger.com to wordpress, but that isn't a good idea.
You are blogger because you love to write. And if you are a newbie blogger then migrating will be another level of problem for you. You can buy any affordable hosting plan and later upgrade it. So, go with self hosting blog. But if you don't have enough money, then you can go with the free blog at blogger.com and later migrate it to WordPress later.
Deepak: Have you spent money on advertising and marketing your blog? (If yes, tell us more about it).
Aryan: No, I haven't spent any money on marketing or advertising. I was in class 9th when I started my blogging, so at that time my pocket money was the only source of money for my blog.
Deepak: According to you, what are the most common mistakes that newbie bloggers make?
Aryan: I think copying articles, not writing something unique, writing only to get traffic are some of the most common mistakes that most of the newbie blogger makes.
Deepak: What is the goal of your blog? If making money is the goal, what is your monetization strategy?
Aryan: The real goal of TechnoDify.com is to reach every single Internet user in India. No, I am not doing this for money, I launched TechnoDify to help those who have trouble understanding technology and the digital world.
Deepak: Thanks a lot for your time in answering the questions. Any other final thoughts you would like to share?
Aryan: Just one line: "Follow your dreams, not other's"
Deepak: Thanks a lot for answering the questions. I wish you great success with your blog! All the best.
Check out Aryan's blog at Technodify.com