How to Improve and Monitor Your Website's Uptime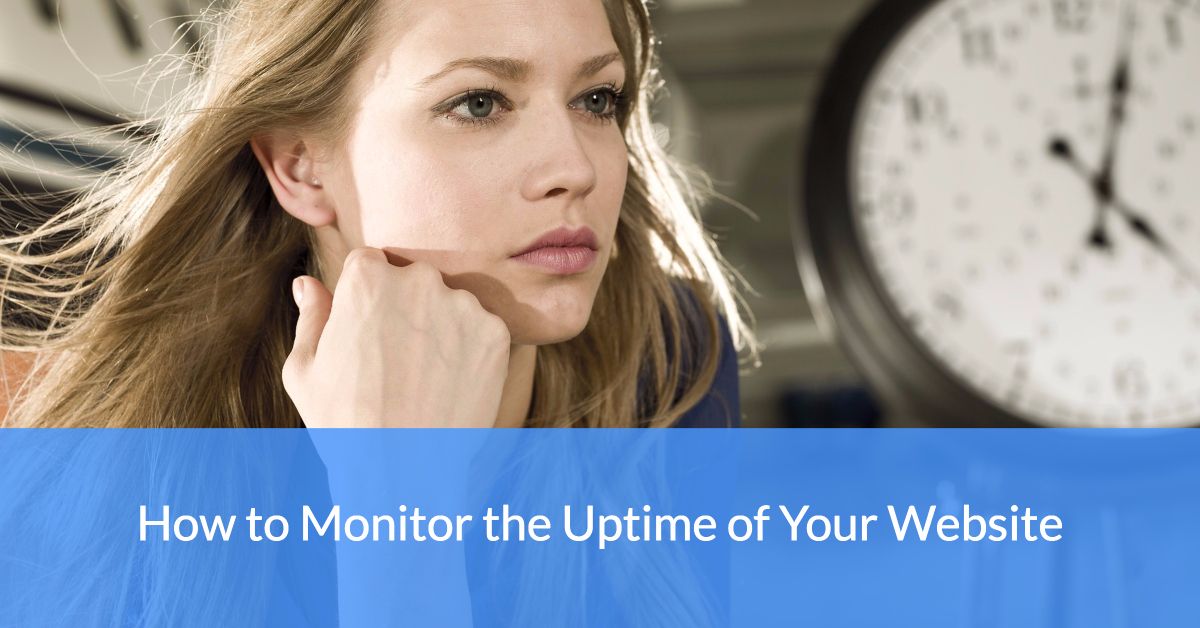 Downtime affects reputation, revenue, search visibility, and ultimately your online business. In this post, we will understand the importance of uptime monitoring and how you can keep your visitors happy.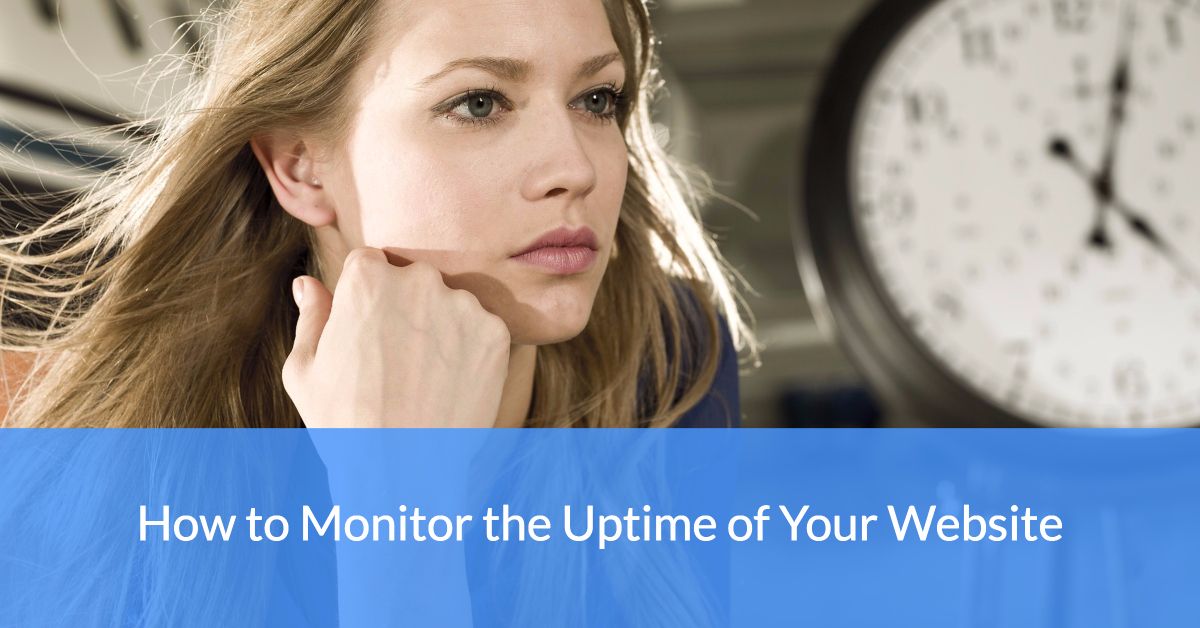 Uptime reflects the time or percentage for which your site is up and running. Whereas, downtime tells the time or percentage for which you won't receive the services from your hosting provider.
No hosting provider will give you 100% uptime. There will be times when the hosting servers will go down from time to time. If you are using a quality hosting service, your site will be down for just 1-2 hours in 30 days. In other cases, the downtime issue will be as much as 10 hours in 30 days.
How does it feel when you reach the offline clothing store and find it closed? It feels awful, isn't? The same happens when the visitors visit your non-operational website. Apart from losing credibility, you give access to competitors for grabbing your prospects.
Why Your Website Face Downtime Issues
Sites go down for several reasons, like hacker attacks, DDOS attacks, website coding errors, a natural disaster affecting the data centres, and much more. But, we will touch the main issues arising mainly from hosting providers.
1. Poor Hosting Provider Selection
Your hosting company provides hosting server for hosting your website. Make sure to read the uptime guarantee provided by your hosting provider. A single decimal can transfer your profit to the competitors. 99% uptime means your site will be down for 7.20 hours per month. Whereas, 99.9% uptime means your site will be down for just 43.8 minutes per month.
Read hosting companies' term of services because they mention uptime guarantee for shared and reseller options. You receive one month of credit on your account if they don't follow their guidelines.
2. Unexpected Traffic Inflow
If you are using shared servers, there are higher chances of your website going down as compared to the dedicated servers. The best way to lower the downtime cost is by choosing those hosting providers who ensure that your site runs in such situation.
You never know when your site experience a sudden spike in traffic. The more the online inflow of traffic, the more you get opportunities for online sales. Take this issue in a positive light. But, fix the problem as soon as possible. You can also consider using a CDN like CloudFlare.
3. Scheduled Maintenance
It is unavoidable because hosting providers want time for changing lines of code, switching the entire systems for the security upgrades. The best you can expect from them is to perform the maintenance task during the off-peak hours. Quality service providers inform the clients in advance about the downtime.
Why Uptime is Critical For Website Owners
We digital marketers should make sure that our websites have the highest possible uptime. Here are some reasons:
1. Time is money
Visitors expect the web pages to load as soon as possible. If you don't believe the importance of time, have a look at these hard-to-digest statistics from two big giants:
For one second of page load slowdown, Amazon loses $ 1.6 billion in sales.
If Google slows down its speed for just four tenths of a second (400 milliseconds), they will lose 8 million searches a day.
Though you won't face the same astronomical losses due to downtime, I just wanted to emphasise that how important it is for you to keep your site running.
2. Waste of Resources
All the marketing efforts go in vain when your prospects, after clicking the PCC, organic or social media link, sees nothing but a blank page. It results in your website and business' poor impression.
The first-time visitor might not even want to visit your site again. No matter how much money you spend on marketing, the outcome is nil when your site experiences downtime problem.
3. Search Engine Reputation
The reputation and credibility of your online business depend on both visitors and search engines. When your visitors can't access the desired URL of your website, search engines keep a strict watch on your negligence. They penalise your site by bringing down its ranking in the search results.
Tools to Monitor Website's Uptime
The last thing you want to happen is to hear about your website downtime problem from someone else. It is not humanly possible to sit constantly in front of your screen for tracking the website offline status. For this, uptime monitoring tools come to rescue. They save you from the loss in sales and customers with timely notifications.
Here are some monitoring tools to resolve your downtime issue:
1. Pingdom
It monitors your website performance by giving you real-time downtime alerts through SMS or e-mail. The monitoring takes around the clock by testing the workability of your site from 70 plus locations globally. With easy to understand detailed reports, it becomes easy to detect and clear the issue.
The free plan includes one uptime check, public status page, online support, and alerts through email and push notification. Pingdom has Android and iOS apps to ensure your website availability when you are away from your desk also.
The paid plan starts from $14.95 per month with the starter package. It includes ten uptimes check, real-time monitoring for a website with maximum 1,00,000 page views per month, page speed monitoring with 30 min interval, and transaction monitoring with 10 min interval. The professional plan costs $249 per month which includes, in addition to the starter package, invoice payment and multi-user login.
2. Manage WP
With an incredible rich-feature set, Manage WP automates your workflow by monitoring and maintaining your WordPress sites from one dashboard. With 400,000+ active installs, the WordPress plugin performs the bulk actions in a single click.
You can manage unlimited websites for free. The free package includes security check against malware attacks, efficient comment management, collaboration with team and clients, performance check, and much more.
Uptime monitoring comes as a premium add-on at just $1 per month for a single website. The premium bundle costs $25 per month for up to 100 sites. With 60 seconds uptime check interval, you'll receive notifications via email, SMS and Slack to keep you updated. Not only you, but your clients also get information instantly if the website goes down.
3. Uptime Robot (UR)
With the free plan, you can monitor up to 50 websites with five minutes monitoring interval. Apart from alerts from SMS, email and push notification, integration with Slack and Hipchat make it easy to send a message to a room/channel of your choice when the website gets down. It is available for both Android and iOS mobile app.
Their Pro plan starts at $5.5 month-to-month or $4.5 monthly billed annually. You get one-minute monitoring interval with 10 SMS credits. As the credits don't renew, you need to buy them. Maintenance windows allow you to define time periods to not get monitored without receiving any notifications.
WordPress plugin requires API key, available on UR's API settings page, to pull the stats from UR site. As UR doesn't have a dashboard, it provides you with a shortcode which you can publish on a post or a page to know the status of your site.
Final Words
Downtime will happen sooner or later. You just need to take precautions to be on the safe side. Go ahead and sign up for two or three monitoring tools to check your website performance. In addition to the mentioned tools, there are few more options that you can find on Google. If you have time, you may check them also.
I'll leave you with Warren Buffet's quote which aligns with the theme of this post perfectly:
"It takes 20 years to build a reputation and five minutes to ruin it. If you think about that, you'll do things differently."