SK Rafiqul Islam – Intern 16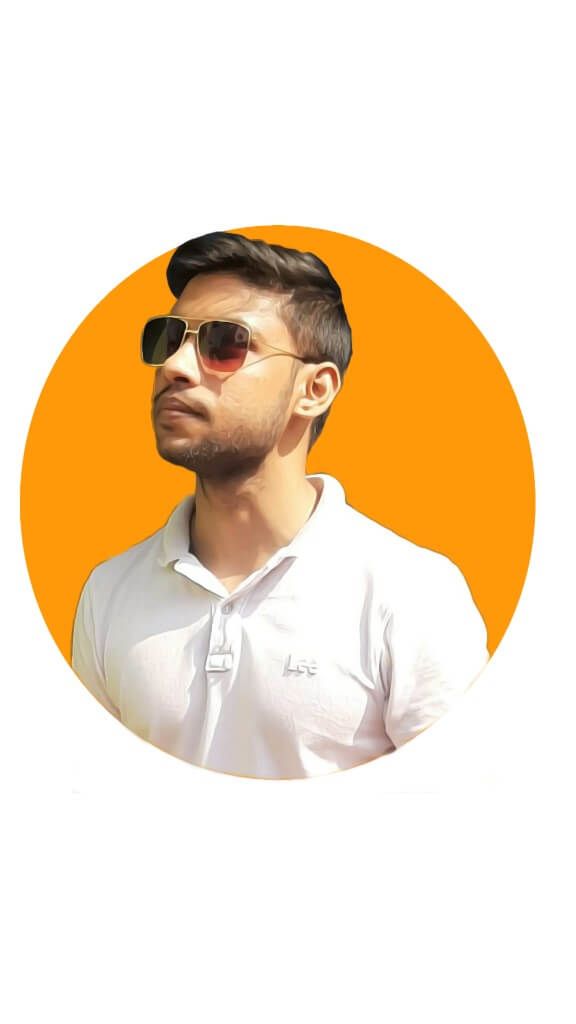 About: I was in the third year of my engineering class when I first experienced blogging. I never knew that the hobby of blogging is going to make a massive impact on my career. I started with the free blogger platform and eventually earned $18 within the first six months, which I never got in my bank account. Just because my Adsense account was banned, I left that blog in the early stage. But it was hard for me not to think about blogging and creating content, so I started again by investing all the money that I earned while doing freelancing projects. Sadly it was a disaster again. But I didn't stop there and focused more on learning than earning. In the meantime, I also did a job as a content researcher in my hometown for six months.
Along with my job, I used to do freelancing projects for content writing, content marketing. But because I wasn't learning and experiencing new skills, I left the job. Since I left my job, I learned more and more about content marketing and other digital marketing fields. I soon realized that I am more interested in content marketing than any other digital marketing field. Since then, I am learning the content marketing concepts from the best in the industry by watching their videos, enrolling their courses, and reading their blogs. Not only that, but I am also implementing all of the learning through my YouTube videos, Personal blog.
And finally, I got a few clients from foreign for planning content marketing strategies. 1040Abroad.com (A US Tax Expat service provider) is one of them. After making my career shift from civil engineering to online marketing, I can do what I am passionate about. And, content marketing is the thing for which I can dedicate my whole career. I am currently working on some content marketing projects, and all of my clients are from foreign countries. I still have a very long way to go, many more things to learn, but I can proudly say I love this journey of reaching high as a content marketer.
Experience with Internship: I heard about DDINTERNSHIP program many times, but I kept ignoring because I didn't have enough money to join the program. Before the internship program was launched, I was following Deepak Sir since 2018. So, I knew that all the people who have invested money in the internship program would get much more than the actual investment. Deepak sir announced batch 3, and again I did not have enough cash. But I desperately wanted to join the program, so I did something that I never did before. I borrowed the money to join the program from my best friend. So here are my experiences with the internship program.
Even from the first class, I was expecting value bombing, and Deepak sir never disappointed me. The course structure was helpful for other interns and me as well in terms of learning the digital marketing fundamentals, getting a job, and even more.
One of the special things about this internship was getting so many bonuses and surprise freebies that are valuable for anyone who wants to excel in their career in online marketing. Apart from the course structure, the community of interns is priceless. I mean by buying courses, anyone can learn, but you just cannot build relations with like-minded, helpful people with your money.
After completing the internship, I can proudly say that I haven't wasted my time, effort and money that I borrowed from my friend.
It was priceless in terms of practical experience, knowledge. I have one more special thing to share.
I have earned more than I invested in the internship program. After 5 classes of batch 3, I managed to return all the money that I borrowed from my friend. It was because the internship program offers a cashback system, which means you submit the assignment and get your money back.
Along with the cashback, I got to two clients for my content marketing project during the internship. Overall, I never knew that an internship program is going to benefit me in so many ways. Again, I am thankful to myself that I decided to join Batch 3 even though I had to borrow the money from my best friend.

Goals: The goal that is helping me to stay on track is becoming one of the best content marketers in the world.
I imagine myself working with the best in the industries (like Joe Pulizzi, Neil Patel, and few others) in the future.
Maybe this might sound crazy, but I always have a deep belief that I am going to achieve the dream.
Maybe not now but one day for sure. Since childhood, I wanted to become an engineer even though I didn't know what an engineer really does.
Maybe this was planted by society.
I even completed the civil engineering degree, but I wasn't getting that passion and interest to continue my career in this field.
Thankfully, I tried blogging in 2017 and discovered what I really enjoy doing.
I know the goal is not easy to achieve, but at the same time, I am also trying my best.
But apart from my goal, I have a dream that is not related to content marketing.
The ultimate dream is to educate people about different career options. I mean, I still see lots of people still choosing to prepare for government exams not because they want to do it but because everyone is doing.
Especially in my society, I see people have a very unclear vision about career options.
People are still not getting away from the traditional career options like engineering, MBA or government exams.
There are so many things to learn and explore, but yet people are following what their parents used to follow and what their society used to follow.
I have a dream of educating and guiding people about new opportunities.
And, obviously, if I get to achieve big in my life in the content marketing field, then I will dedicate myself to teaching and educating the young generations about my expertise.

Areas of Expertise:
Contact Details: