Kishore Kumar K – Intern 15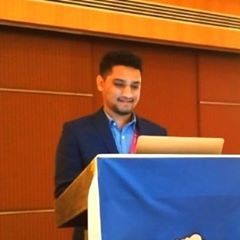 About: It is my pleasure to introduce myself, and myself self Kishore Kumar K, am a passionate Marketing Person having 5years of experience in the field of Education, Information Technology, also as a teacher, Public Speaker, an Event Organiser and business developer roles. Handling Marketing Activities has been my passion after getting into this field, and I graduated with a six-year degree in MBA – Marketing and B.Tech – Software Engineering at SRM University.
Marketing is a full-time commitment, and it is essential to always look for ways to improve a company's outreach. I have previously worked in the Marketing department at Testingmind, and I oversaw a wide variety of successful digital marketing activities and Organizing Events. My primary goal was to increase brand awareness and implementing and managing all digital strategy, bringing new business leads through the social media platform. Each event was successful in raising interest and interaction with potential clients. I was able to achieve each marketing goal by working with other employees in a team-focused environment.
I worked for both B2B and B2C Marketing with various clients in the industry and visited the Philippines, Singapore, Pune, Bangalore, Hyderabad for organizing various digital marketing conferences. Worked for companies like Contus, TCPS IT education academy, Testingmind, etc.,
Experience with the Internship Program: I am just one of those millions that keep watching videos on digital marketing and like to keep myself updated about happenings in Facebook, Instagram, Pinterest and every other platform figuring out how to use these platforms to promote one's work during this lockdown time stop myself beating around the bush and get to some constructive things.
While attending the launch webinar, You said " Have faith in me, trust me and I will make each one of you digital guru, the magic generated by this honest soul you can see within few seconds everyone typing "trust" in the comment section of the webinar and already more than 800 people already paid money and took admission. You nailed the situation and compelled me to go for this course….. The purpose of this course is to empower us to close the gap, the gap between who we are today and who we want to be tomorrow.
Thus #MASSTRUST became the slogan of our 1st day of the class and till now am feeling that word in my ear. I learned a lot from this program and I could see the difference in myself how I became more confident and enthusiastic about the digital marketing field. I had lost my job due to covid19 and looking for further opportunities, so I had made the right decision to join the course and it helped me a lot to groom my skills and now I am confident that I will get a full-time job soon.
Goals: My short term goal is to get a job as a full-time digital marketer in any organization and my long term vision is to start my own digital mentoring and also starting my own venture related to education or a digital agency to help other businesses.
As my journey was with huge struggles as I didn't get placed in any college placements and tried by myself outside various companies, got rejected in many offers and now I came to level where I could see myself with great confidence. I don't have proper guidance in my life, and I got a good mentor who teaches on the business development and in marketing where I am passionate about. So after attending the internship program I feel great that I could achieve my dreams. Thanks for giving me the opportunity Deepak, also looking forward to working with you.
Areas of Expertise:
Events Marketing
Social Media Marketing
LinkedIn Sales Navigator & Lead Generation
Advertising (Facebook, Google, and LinkedIn Ads)
Content Writing on Word Press, Medium, Quora
Teaching (Public Speaking)
Branding and Promotion
E-mail marketing campaigns
B2B Marketing
Contact Details: