Should You Become a Hosting Reseller?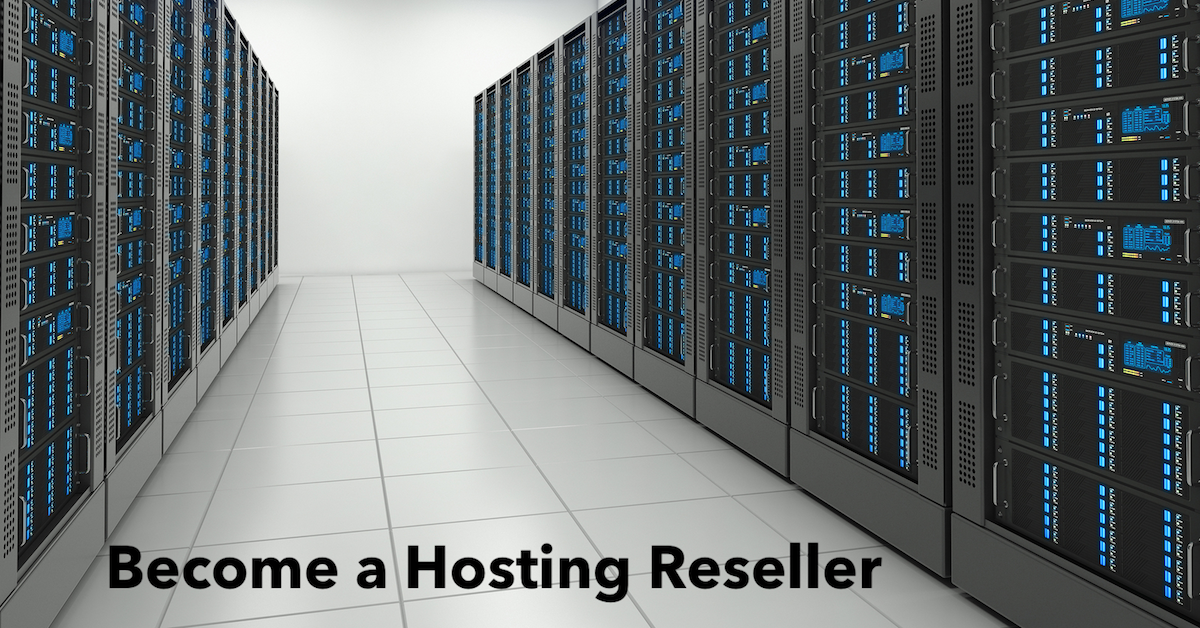 As digital marketers who help businesses drive more traffic and conversions to their websites, we have a responsibility to ensure that our clients' websites and digital presence across all channels are in top shape.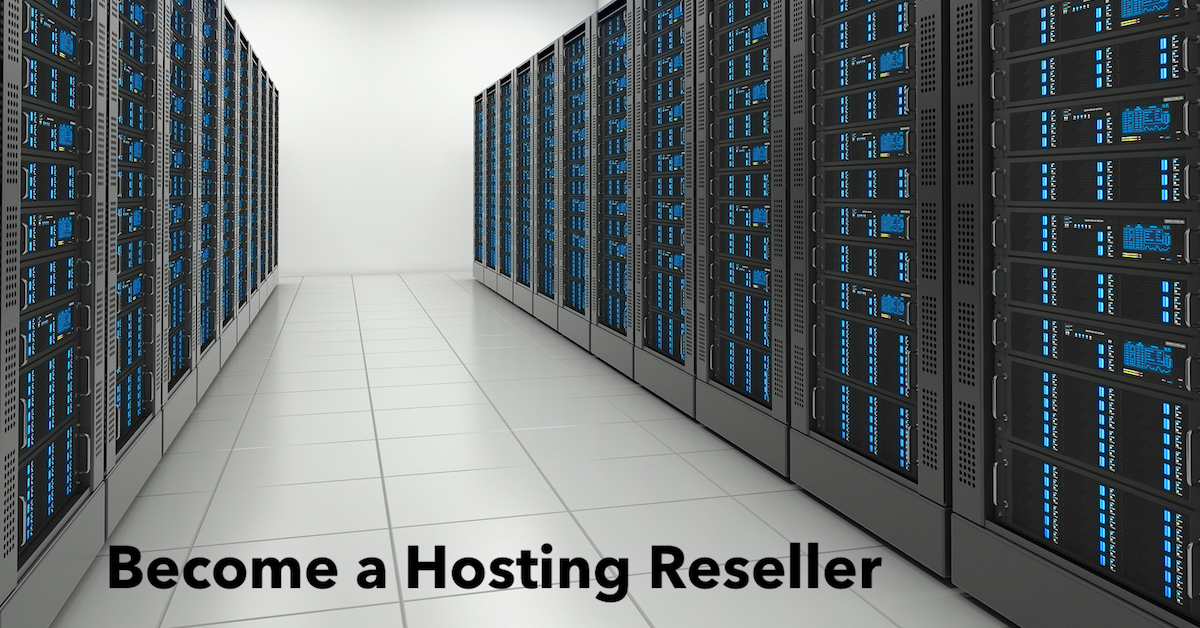 This includes top-notch content, smartly designed drip marketing campaigns, well maintained social media properties and of course a well designed responsive website which loads blazing quick and is hosted on reliable servers and is served on a fantastic domain name.
How does becoming a Reseller Help?
Your customers should be and are your first priority. If there is anything you can do to help their business grow, it is in your interest to do it, no questions asked.
Let's face it, your clients are focused on their business, they don't want much to do with the technical aspects of website hosting or even the Google, Facebook and email marketing campaigns you run for them.
So why not do it for them? You can take care of your customers' Web Hosting, Domain names and security product needs by joining a Reseller Program such as the one offered by ResellerClub
If you join a Reseller Program, then you are in a position to ensure that your digital campaigns are driving traffic to landing pages, websites that are well tuned, on high-performance platforms.
You clearly do not want your customers complaining that your Adwords spends are not getting them enough business when it is actually the website load speed that reduced your conversions!
What's more, you can monetize your Hosting, Domain sales with a margin, while sleeping peacefully in the knowledge that your customers' websites are in safe hands.
How to Become a Reseller?
You register for a reseller account
Setup your margin for all the products you want to sell on the Reseller Control Panel / Billing platform
Add your own branding and integrate the products
Market your new business to your clients
You will need to follow the below steps:
1. Visit ResellerClub
2. Go through the Domain Reseller page to understand the program and prices and Register for a Reseller Account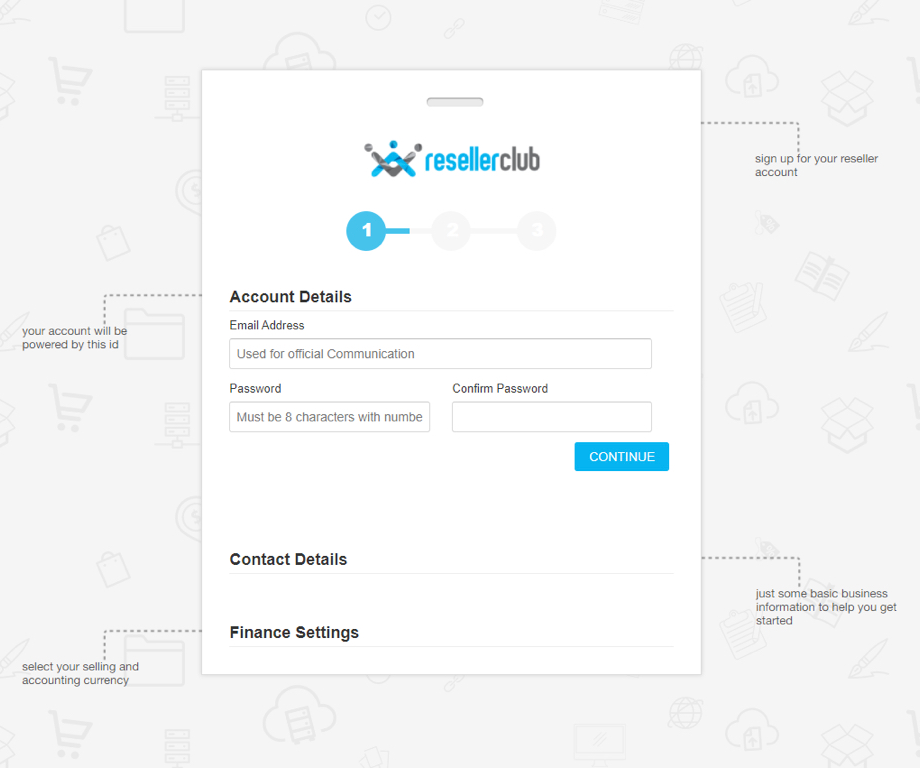 3. Activate your Reseller Account by depositing a fully usable sum of Rs.1500. Please note that this account balance works exactly like any payment wallet you have such as PayTM and you can use this for all your transactions on ResellerClub
4. Choose how you want to integrate your business with the Reseller Program:
If you want to use a ready made e-commerce store with your branding – Choose the Supersite storefront that ResellerClub offers
API – If you have the technical expertise to integrate these with your existing website and sell all ResellerClub products
WHMCS – If you have a server with a WHMCS license which you use to manage your billing and want to integrate other products such as Domains Registrations, SSL, Backups etc.
5. Setup your selling prices – with the margin you want to make for each product you want to sell and you're good to go!
How to be successful as a Reseller
1. If you are using the Supersite (which I highly recommend for most digital marketing agencies) you get the following features:
Your own branded e-commerce website with all products available to sell
Payment gateway integrations for you to collect payments from your customers
Customer registration, order management flows and automated renewal reminders
I would suggest you use this in tandem with your own CRM or billing platform and automate your marketing processes with Drip emails, Website analytics etc.
2. Edit the content on the supersite pages and optimize them for SEO (Pro tip: make sure the pages are indexable by working with your Account Manager at ResellerClub)
3. Check out the RC blog for latest tips and tricks on marketing
4. Industry events where RC provides expert views to help you drive your business
5. Tune in to their Techtalks – online webinars that help businesses like yours and mine keep up with trends and grow faster
All these should help you add an additional revenue stream as well as do the best for your clients.
What can I sell as a Reseller?
You can sell hosting products such as VPS server hosting, Shared Hosting, Reseller Hosting, Branded hosting and more. You can also sell popular domain extensions like .NET, .COM, .BIZ, .XYZ and various other nTLDs, ccTLDs and gTLDs.
ResellerClub also offers products like GSuite by Google, security certificates (SSL), backup solutions (CodeGuard) and other addons.
Why choose ResellerClub?
ResellerClub was founded with the objective of offering domain names and hosting products to Web Designers, Developers and Web Hosts.
ResellerClub has a global community of resellers. They currently have over 200,000 partners worldwide and server locations in United States, United Kingdom, India, Hong Kong, Turkey.
ResellerClub is also our partner for HighTraffic Summit.