7 Ways to Earn Money from Your 20s to Retirement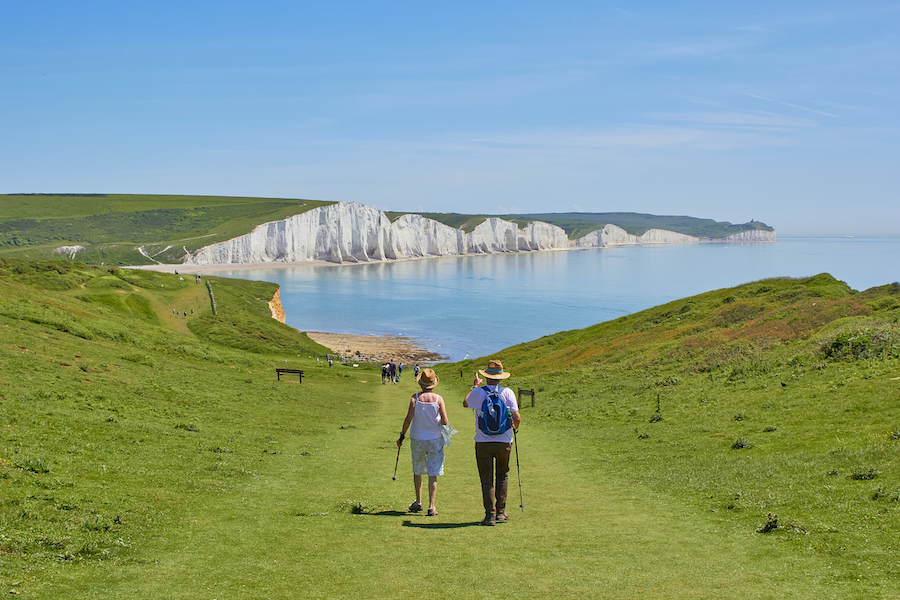 A lot of personal finance gurus and mentors only tell you how to invest your money. But no one tells you how to make it in the first place. And how to make money in different stages of a career?
This is a question that a lot of people ask me. They are confused about what's the best path for them.
In this post, I want to tell you about the 7 options to earn and how you can choose one of these to move ahead in your career.
The seven options are:
Internship
9-5 Job
Digital Freelancing
Digital Mentoring
Affiliate Marketing
Startup
Retire on Capital
What's best suited for you will depend on where you are in your life right now.
1. Internship
If you are in college or just out of college as a fresher, getting an internship is the best option for you. You need corporate experience to learn about the business world. You can earn a stipend and learn a lot.
While you are in college you don't have an idea about how the world works. Working somewhere for a little or no pay is the best way to learn about the business world and start having your foot hold in it.
I did not start my career with Internship because I was in a small tier 2 city with no opportunities. But given an option, I would have started my career with an internship where I make 20k-50k per month in stipend.
Most of the internships are usually around marketing and sales because for companies it doesn't cost much to train people on social media, lead generation, sales and community management. Companies also get a direct ROI from these interns as it impacts their revenue.
2. A 9-5 Job
Once you have done your internship, it is time to get a real job. There is nothing wrong with getting a 9-5 job because you end up earning and learning a lot. I worked in corporate for 5 years and I saved up a lot of money to start something of my own.
To get a good job, you need more skills than what you had in your internship stage and you need to be ready to sell yourself through personal branding.
You should also up skill yourself and gain mastery in certain fields. You can do online courses, cohort based courses, join communities and learn from offline workshops.
It is also very important for you to build your personal brand. In 2013, I got my first startup job because I started blogging on DigitalDeepak.com about digital marketing. This helped me a lot in personal branding and establishing my authority in front of potential employers.
You should also learn how to reach out to people, network with key people in the industry and make sure that you are visible to anyone who is wanting to hire a person with your skills. Salary negotiation skills are very important to get your dream job.
3. Digital Freelancing
Once you have some experience in a specific work area through your job and learn new skills on the side, you can think of becoming a digital freelancer.
As a digital freelancer, you can work remotely and provide services for your clients. The services can be website design, performance marketing, email marketing, content marketing, and so on.
A lot of freelancers get clients from the US because they can earn more if they have international clients. For businesses in US, it is cheaper to outsource to Indian freelancers because the cost of living in India is low.
This is the outsourcing revolution 2.0. Instead of working in IT companies and exporting services, one can export services through their personal brand: Me, Inc.
Plenty of students from our training program found their success in digital freelancing. You can check some of the stories here.
You should also check Raj Vasani's story where he started his freelancing journey while he was in a job and made 15 lakhs with his freelancing.
4. Digital Mentoring
Once you have gained experience in a specific field and started building your personal brand as an expert in that field, you can think of mentoring other people on the same skills.
For example, Supriya Jain (one of our AlphaClub members), who makes 6 lakhs a month with B2B content writing as a freelancer wanted to teach other people how she did it and started her mentoring journey.
She made free resources, built a community, and enrolled people in her personal mentoring program. Now she is also able to find people who can join her team so that she can convert her freelancing journey into an agency.
As a digital mentor, you can expect to earn more than your freelancing income because mentoring is scalable. You can have 100 students in a cohort and charge 10k per student for the training and you would've made 10L in income already.
10k is not much for a student to learn from you and 10L is good enough for you to spend time with all the students to deliver them high-quality training and give group coaching calls.
You can check out Prashanth's Story who is a Yoga trainer and made 20 Lakhs with online Yoga coaching.
5. Affiliate Marketing
When I was in college in 2006, I signed up for a site called commission junction. On that site, we had plenty of advertisers, one was Monster.com. Monster was offering $1 for every sign-up through our link.
I shared the link in my college group and made $25. I got a cheque from the USA for $25 from commission junction (at that time online transfers were not very popular).
My entire digital marketing career started with affiliate marketing. If one knows the right methods, one can earn a good living as an affiliate promoting other companies' products and services.
Affiliate summits and conferences are happening all over the world and it is a very big industry.
You can be an affiliate marketer as a digital mentor or a digital freelancer as well. You can recommend products and services to others. You can ask your clients and students to purchase through your link so that you get a commission.
6. Build Your Startup
Everyone dreams of starting their own business. And the best way to build a business is to startup.
When you are building a startup, a lot of things will be uncertain. You will not be able to figure out things by yourself. That's why you need to be a part of a community and an ecosystem which is supporting startups.
There are 3 kinds of startups you can build:
Services startup (basically a digital agency) - this can be an evolution of your freelancing journey.
Education startup (an ed-tech) which focuses on a specific niche. This can be an evolution of your mentoring journey.
eCommerce startup (Drop shipping or a D2C brand) - this takes some capital and operations but can be very profitable in the long term if you do the right things.
Eventually, you can hire a CEO for your startup and let things run on automation or sell the entire company for a big payday. You can also sell your equity in the company and retire off the proceeds of it.
7. Retire and Become a Monk
We do all the above so that we can earn enough to retire and never have to work again. Most of us cannot marry into wealth or inherit it. We have to earn it.
If you have enough capital, you can invest it in the right places and earn from the growth of your capital.
If your annual personal expenses are 20 lakhs (good enough for a good lifestyle in a Tier 1 city in India), you need 50x of it as capital to never work again. That's 10cr in total capital.
This is not the same for everyone. If your yearly personal expenses are 10 lakhs, you need 5cr in the capital. But let's assume it's 10cr.
With 10cr, you can:
Buy a house for 2-3 cr so that you can be at peace and no need to pay rent and will never be kicked out of the house.
Invest another 2-3 cr in real estate like farm land and farmhouse so that you have someplace to go during weekends. You can grow your own food there if you want.
Invest 1 cr in crypto, 1 cr in gold, and 1 cr in stocks (growth instruments).
Keep 1-2 cr in cash (fixed deposit) to give you peace of mind and for emergencies. Use the interest income to pay for personal expenses.
Your wealth will keep compounding from here.
You can continue to work on what you love to do, or you can become a monk and read books or meditate all the time.
I hope you liked this article.
It shows the evolution of a person from just getting out of studies all the way to retirement. And I think this is the best path for anyone.
This is the same path for me too and I have not retired yet (and never might) not because I have to work for earnings but because I love what I do.
Cheers,
Deepak Kanakaraju
​