How to Optimize Your Website for the Search Engines in 2014 and Beyond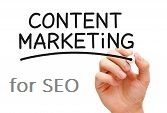 Search engines and search engine optimization have come a long way since the past decade. Search engines came into existence basically as the evolution of classified directories and yellow pages where people would go to find information about local businesses. Even I remember picking up the yellow pages book to find something that I needed.
Now I don't think people use yellow pages anymore. But there are a lot of striking similarities between yellow pages and search engines. In yellow pages you would find some ads along side the "organic" results. Some of the will be targeted too! So the basic business model for both of them is: provide information that can be used and once you get the audience's attention earn some revenue via advertising.
Search engines of today are just yellow pages with magic in it. You can think of them like the magic newspapers in the magical world of Harry Potter. Images move and text can rearrange itself! It is fun when you think about it like that.
The world wide web being so flexible not only displays business information through various websites but also hosts newspapers, magazines and BLOGS! Now with improving technology, the WWW is soon set to replace the TV as an entertainment medium.
Quality Search Experience
The responsibilities of the search engines are to organize the world's information so that the most relevant information shows up when specific "keywords" are searched for in the search bar. Each search engine has a specific way to rank these results. Google, the search engine with the biggest market share, claims to have more than 200 unique ways by which they consider which website to rank first, which to rank 2nd and so on.
The ideal state of any search engine is to reach a quality level which is almost equivalent to having millions of human reviewers manually ranking billions of websites and pages on the web. But we know that this is not possible and hence they do it using "rules" and algorithms. But where is it heading? All the various updates in the ranking algorithms are headed towards this ideal state. At least if I owned a search engine, this is what I would want to do.
So now that we know we can never figure out how the search engines rank the websites. Even if we get close, they are going to update their algorithms and all the effort in learning about the "SEO tactics" will go into the drain. But when you ask the question why they do what they do, the answer is quite obvious: search engines want to give the best search experience to their users to increase their own traffic and ad revenue.
If we work in a way that we also give a good search experience to internet users, the other websites which send traffic to us will send us more traffic because their users will be happy when they refer good websites. Be it search engines, social networking sites or bookmarking websites.
Strategy. Not Tactics.
So the best search engine optimization tactic (call it strategy for what it really is) in 2014 beyond (or even right now) would be to focus on creating quality content and spread the word through various free and paid channels. This is more commonly referred to as content marketing or inbound marketing.
Now if the content is good, it would attract social sharing and back links naturally which serves as signals (of quality) to the search engines. From this search engine traffic would naturally increase and it can in turn increase your website subscribers and social media followers too.
The term content is king is not new and does not apply only to the internet. Good content was king even in the days of TV, newspaper, radio and magazines. Good content sells. It either sells itself as premium content or it can be given away for free and ads can be sold along side.
Find out who is your target audience and learn what they want and need. When you publish content which is useful to them, they are automatically drawn to your website when they search for answers to their questions in the search engines. Once you have got their attention, you can then promote your products and services to them.
Usually website visitors would leave the site and mostly never come back, that's why you need to capture their contact details and convert them into a 'Lead' using various methods.
I recommend that you read my other post in this blog: 7 Powerful Ways to Convert Website Traffic Into Leads
Be Search Engine Friendly
Being technically proficient in the whole process is very important. The websites have to be designed in such a way that search engines find it easy to read what's in the pages of the website. The whole process comes under the section of on-page SEO.
Fortunately in today's world publishing search engine friendly pages is not a difficult task. We need not know website designing and coding to create great websites. Open source content management systems like WordPress.org makes life easy for web publishers like you and me.
Apart from giving away a world-class content management system for free, they also have created an ecosystem where thousands of developers create free and paid plugins which enhance the functionality of the WordPress blogs. For example, this website is built on the WordPress platform and you can notice that I have social sharing buttons in each page. It can be quite difficult to add these buttons manually by editing the code but thankfully I found a free plugin which adds it for me with a few clicks.
Get Started
Though there a lot of free tools available on the web to make web publishing easy, it can be quite daunting if you are establishing an online web presence for the first time.
That's why digital marketing consultants like us are here to help. If you are looking to establish a web presence and get more customers through digital marketing, shoot me an email and I will get back to you with a free consultation on your digital marketing strategy.